The Circle of Security is a guideline and training program designed for caregivers of children. It is a pedagogical tool that Educators at Petit Early Learning Journey place importance on as it provides a deep understanding of supporting children's emotions.
Robyn Dolby author of The Circle of Security: Roadmap to building supportive relationships (2017), describes it as an evidence-based early intervention protocol for families and carers that focuses on the relationships that give children emotional support.
In this article, we discuss the Circle of Security with Tanya Burr, Petit ELJ's Education & Practice Advisor and a trained facilitator in the Circle of Security® ParentingTM, as well as Sangeeta Thapa, Lead Educator at Petit ELJ Barton and Kate Papis, Assistant Educator at Petit ELJ Pimpama.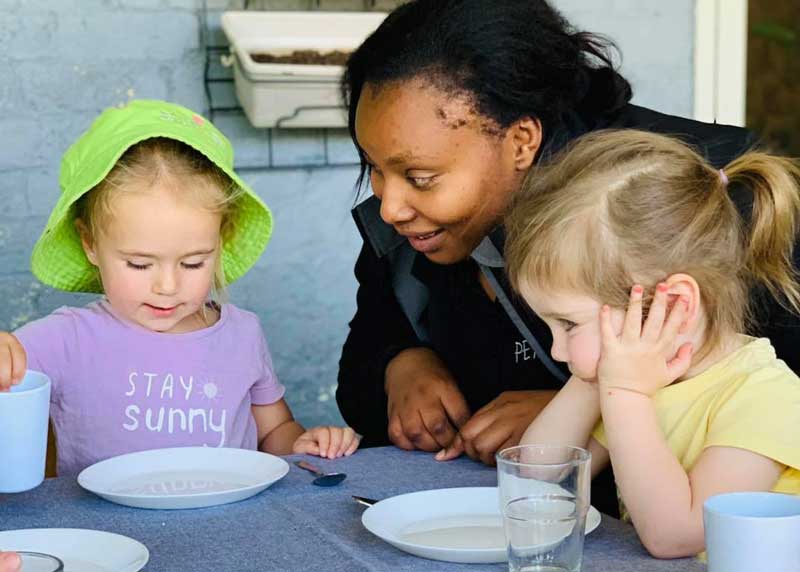 What is the Circle of Security?
"The Circle of Security provides a visual model for attachment between children and their parents and caregivers," says Tanya Burr. "It provides an opportunity for the parent or caregiver to reflect and understand their child's relationship needs, and how to respond to their child when the child is exploring their world (being a 'secure base'), and also when their child is returning to them for comfort (being a 'safe haven')."
"The originators of the Circle of Security model – Glen Cooper, Kent Hoffman and Bert Powell shared a family therapy practice in the United States and in the early 1990s began looking at ways they could translate attachment theory to their clinical work with parents and children. This became the Circle of Security."
"Attachment theory gives meaning to how babies and young children experience their world and thus behave in response to their world. It positions parents and primary caregivers as important attachment figures from which a baby and young child develop an understanding of their place in the world from the love and care they experience."
"Attachment theory outlines two styles of attachment; a secure attachment style and an insecure attachment style. Each person will form an attachment style through their experiences with parents and caregivers in their first few years of life. This attachment style will continue to influence close relationships with others throughout their lifetime."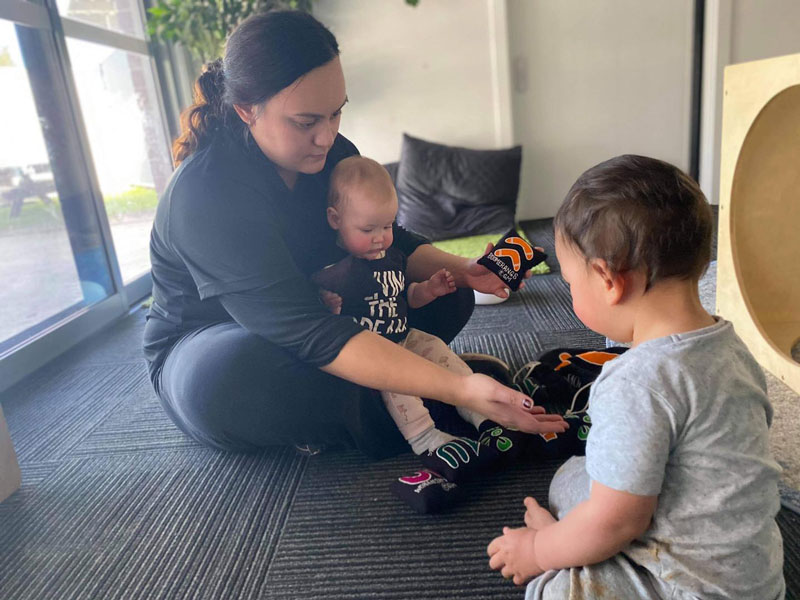 Why is the Circle of Security important?
"Petit ELJ places importance on the Circle of Security model because it provides a visual "roadmap" (as Robyn Dolby terms it) and a practice-based understanding of attachment theory," says Tanya. "A fundamental understanding of attachment theory is essential for all Educators working with young children in early childhood education and care."
"The Circle of Security model is useful for Educators in their everyday interactions and care moments with children and it supports our work as reflective practitioners (reflection is a core part of every Educators' everyday practice)."
"This practice can support Educators, children and their families to form stronger relationships from which more meaningful learning occurs."
Tanya Burr is a trained facilitator in the 8-week Circle of Security® ParentingTM, and she is currently delivering this internationally recognised program to a group of Petit ELJ Educators. 
"Many of our Educators completing the Circle of Security® ParentingTM program are also parents. They have shared that understanding the Circle of Security model supports both their work as Educators and their parenting role. I love that we are supporting our Educators in both their professional and personal lives!"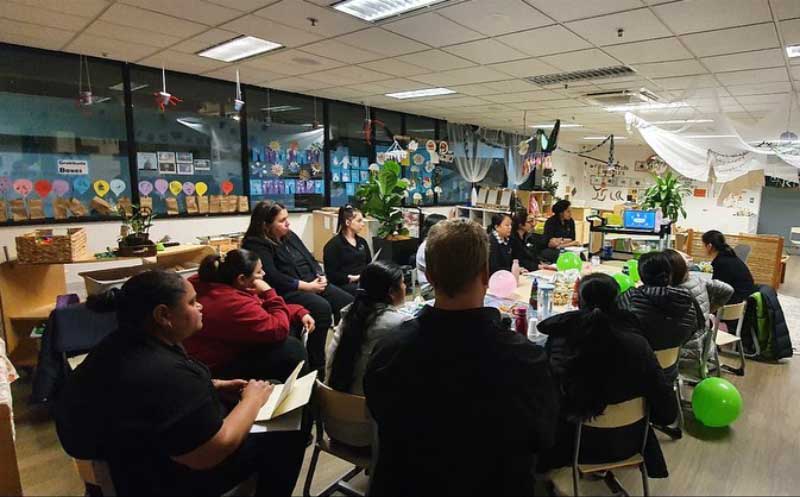 What are the benefits of the Circle of Security?
"We started our year at Petit ELJ Barton with an inquiry on building trusting and secure relationships with children," says Sangeeta Thapa. "To build our relationships with children we followed the Circle of Security model where the priority is to nurture our relationship with them through consistent emotional support."
"We did this through a one-on-one warm relationship greeting in the morning, interacting while nappy changing, with mealtime and sleep rhythms, and exploring different experiences during the day. We also made sure that we were emotionally available, supported their expression of thoughts and feelings and that we recognised cues and verbal and non-verbal languages."
"The Circle of Security model has established different attachment styles and a secure relationship with our children and further enhanced our strong relationship with our families." 
"First, there is more effective communication and understanding happening between Educators and children. Second, the communication between Educators and families has grown, with parents more confident in sharing their children's stories with us."
"This approach has fostered children's confidence, making our transitions more effective, especially during drop-offs. We seldom have any upset children during this time. The children arrive with big smiles and cuddle us. It makes everyone's day."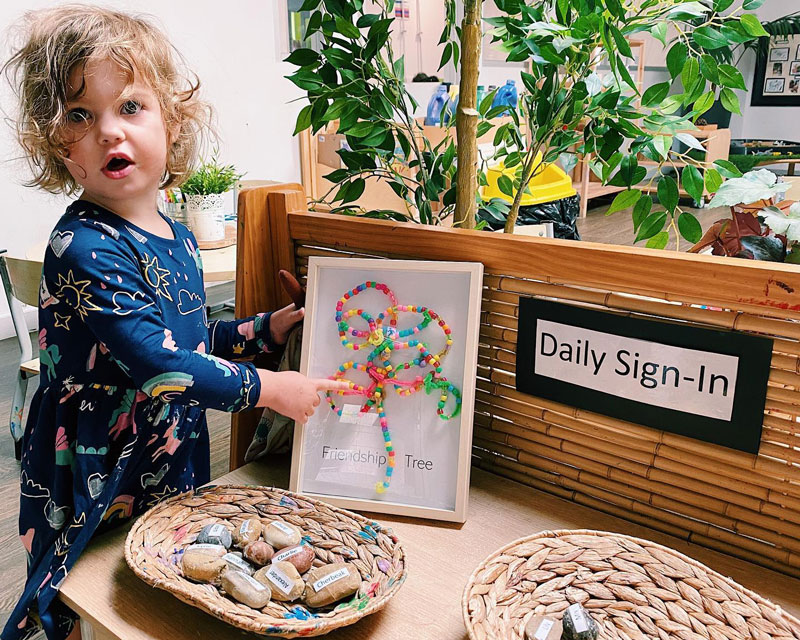 Examples of the Circle of Security model at Petit ELJ Barton
Confidently exploring and initiating social play
"This approach has supported children in developing their sense of belonging within their environment and has built trusting relationships with Educators and peers", says Sangeeta. "This is evident through children approaching their peers and Educators for social play and they seem cheerful and relaxed throughout."
"Expressing positive emotions toward peers is a key part of socializing and demonstrated that you are learning to enjoy the company of others in play and space.  Children are building up social skills by exploring and approaching peers with appropriate body and language cues that showcase their sense of security and strong relationships."
Smooth drop off!
"Children's drop-off has become smooth with no tears. They are comfortable approaching Educators in the morning and saying goodbye to their families. This demonstrates that children feel safe and secure around their known Educators. The Circle of Security model has supported children to build positive relationships with us."
Being constantly available
"Petit ELJ was Lachlan's first early childhood education and care service. He was very distressed during the day, so we made sure that we were emotionally available to him with extra conversations and cuddles. He finally got attached to one of the Educators after his third day in our care."
"Then, to support his emotions during routines and rituals and while exploring our physical environment we made this particular Educator always available to him. We also made rituals flexible and consistent. In the second week, he was slightly more confident to initiate and explore the environment on his own, and gradually he started to have confidence in us and our relationship."
"Now, he is a cheerful child, initiating conversations and playing with us and with his peers."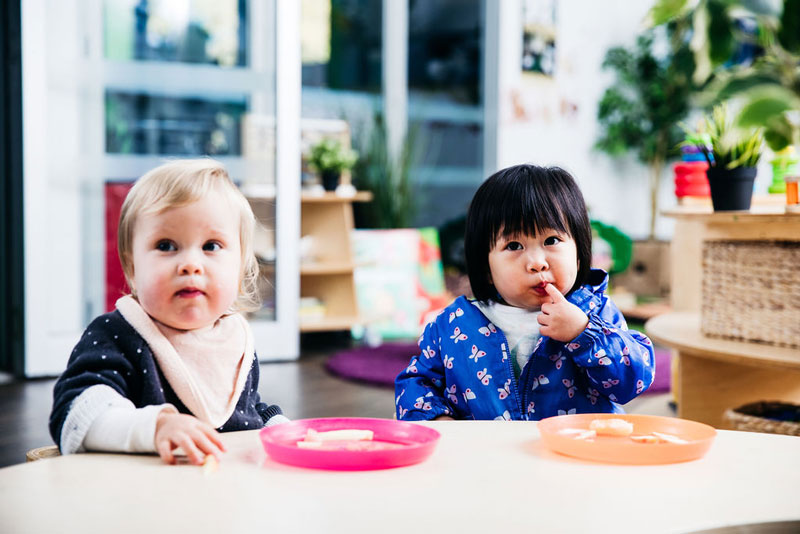 More Circle of Security examples from Petit ELJ Pimpama
Kate Papis is one of our Educators participating in the Circle of Security® ParentingTM program through Petit ELJ. 
"The Circle of Security is allowing me to understand toddlers' minds better and it is improving my knowledge about how to build safe and meaningful connections with children. It allows me to understand children on a deeper level and it is improving my skills to settle and support children's smooth transitions from home to care." 
Creating a secure bond
"The knowledge and skills I'm acquiring from the training are assisting me in building a secure bond with a newly enrolled child. The child knows that I'm here for them and that they are in safe hands till their family returns." 
"I am also settling a toddler in another room. We have built a secure bond by offering support, cuddles and building connections. I am observing this child for non-verbal clues to support him and build his confidence. When he feels confident to explore his environment, I always offer my open hands when he comes back."
Reassuring confident children
"The Circle of Security is helping me to look for cues in children. I can reassure confident children that I am still there for them. For example one of our children had established a large circle of security playing at the far end of the room in the home corner where they were still looking up from their play to check on me." 
"I acknowledged his non-verbal cues with conversation reassuring him that I could see he was feeding the babies (dolls) and looking after them so well. I encouraged him to wipe the baby's face. The child would respond to my conversation with a smile and continue playing."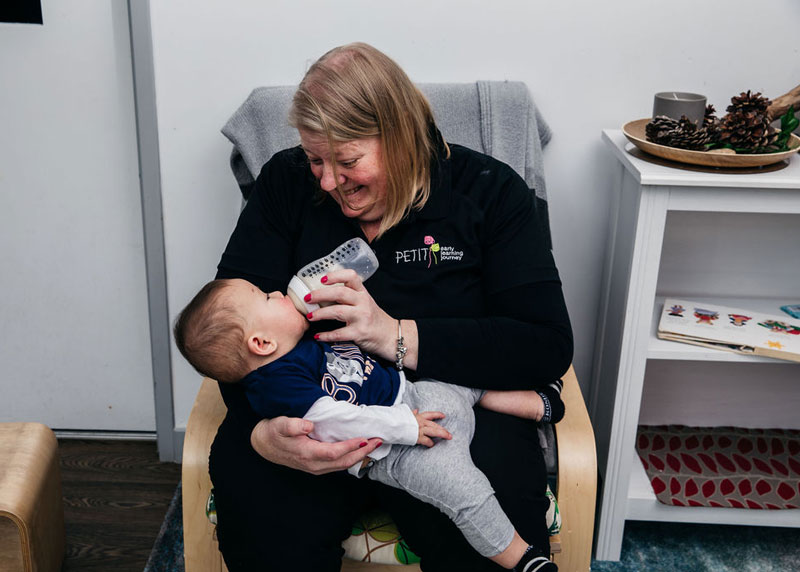 The Circle of Security
courses and resources
"For any Educators or families wanting to learn more, the eight-week Circle of Security® ParentingTM program is also provided regularly by health and community centres," says Tanya. "I recommend also visiting the Circle of Security International website, and following them on Facebook."
"There are also a couple of great books and resources on the Circle of Security available at the Early Childhood Australia shop."
The Circle of Security supports Educators and families to discover new methods for understanding the messages beneath children's behaviour and by helping us to identify and meet their relationship needs.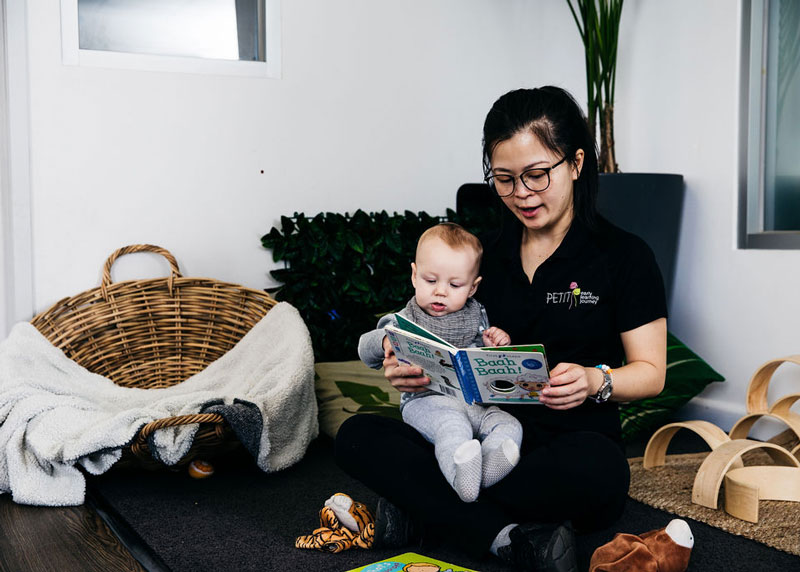 Ignite your career with Petit Early Journey Learning
Do you want to make a difference in the lives of children and their families? At Petit ELJ we believe in a holistic approach to education and care where building relationships with children and families is an essential part of an Educator's role.
At Petit ELJ we encourage our teaching teams to engage with contemporary teaching methods and to work collaboratively with other Educators to share knowledge and experience while forming meaningful partnerships with children and their families.
If you have the right qualifications or you're studying towards them and your beliefs and values align with ours, then we want to hear from you.