Communicating with parents in early childhood education and care is necessary for collaboration. It goes beyond discussing everyday essentials such as a child's sleeping behaviours to supporting children's learning.
When Educators communicate effectively with families everyone benefits, especially the child. It builds a more reliable picture of a child's needs, interests, learning and uniqueness. This complete picture informs the child's experience in the early childhood environment and at home.
This month, we invited our services Petit ELJ Kew and Petit ELJ Marian to discuss how we communicate with parents and why communication skills are essential for Educators. We also look at:
Why partnering with parents is vital.

The strategies and tools Petit ELJ use for communicating with parents.

The importance of communication skills for Educators.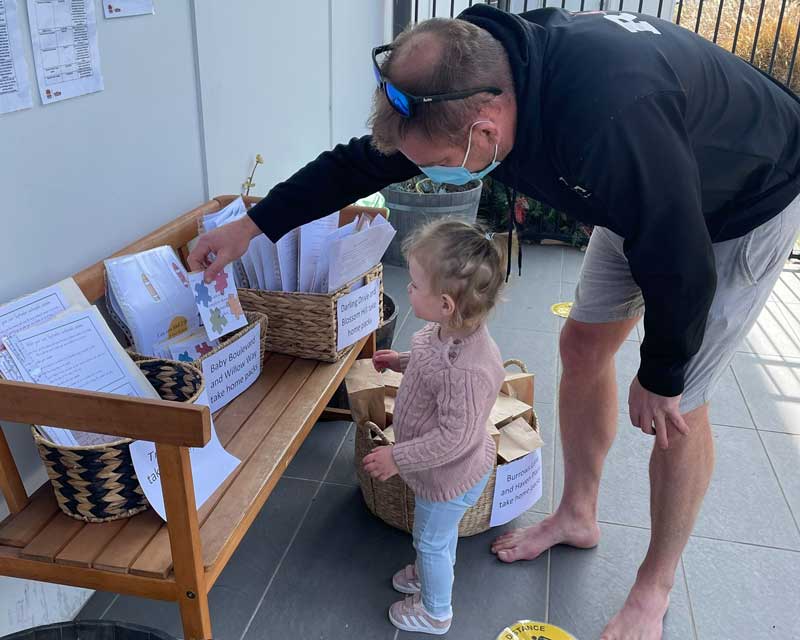 Why is it important to partner with parents?
There is an increasing recognition in the early childhood education and care (ECEC) sector that strong partnerships between parents and Educators improve children's well-being, health and educational outcomes.
A recent study by Murphy et al. on Partnership with families in early childhood education: Exploratory study published in the Australiasian Journal of Early Childhood (January 2020) found that families with children in ECEC services often feel welcomed and respected but wanted better communication with Educators regarding their child's learning.
The study also cited several other studies supporting the strengthening of educator–parent partnerships through communication and collaboration as a boost for children's learning and social-emotional skills.
"Partnering with parents is important if not essential for delivering high-quality education and care," says Agnes Teo, Centre Director at Petit ELJ Kew. "For our children and their families to feel safe and secure in a service, Educators need to have a trusting, positive and respectful partnership with families"
"It is only through meaningful partnerships that a service can deliver high-quality care and educational programs that reflect children's and families' needs, interests and values."
"Parents hold the most valuable insight and information about their children," says Regan Reay, Centre Director at Petit ELJ Marian. "They know their children best. Families are like their child's reference book."
"Children can also sense the type of connection that their parents have with their Educators and the service. If a connection is not genuine then it impacts on the quality of relationship you are able to create with the children in your care."
"Strong connections with a child's family can lead to children feeling safe and secure within their environment and this connection provides a strong foundation for learning."
At Petit ELJ we view families as a child's first teacher. Our families play the most important role in teaching, supporting and nurturing their children. When parents share information about their children we can use this information to benefit our curriculum and learning programs.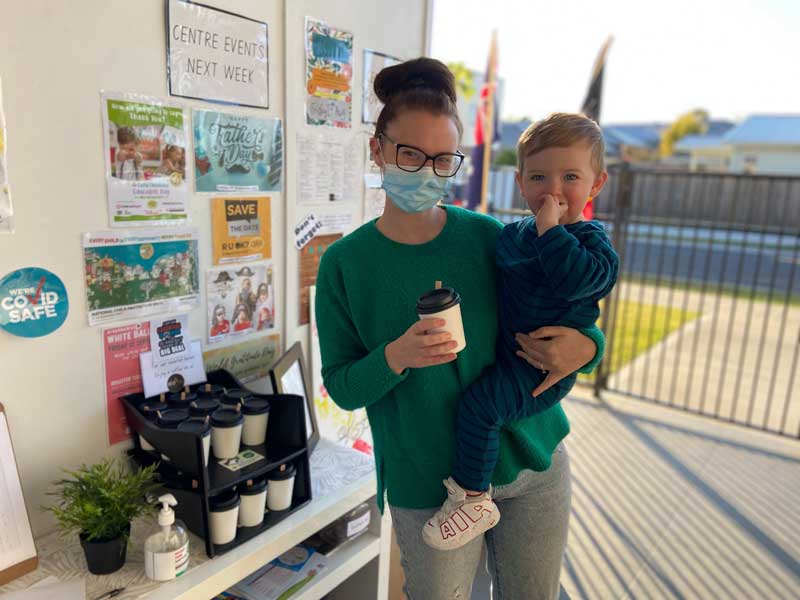 Different ways of communicating with parents
"At Petit ELJ, we take pride in communicating consistently with our families," says Agnes. "Some of the ways we communicate with parents include:
Daily updates and learning stories on Storypark.

Monthly centre newsletters.

Parent-Teacher meetings.

Open Day/Information evenings.

Phone calls.

Emails.

In-person conversations."
The in-person conversations our Educators have with families whether they are short day-to-day chats as parents drop off or pick up their children, or our bi-annual parent-teacher meetings support and strengthen family partnerships. These conversations provide rich information for the development and planning of our educational programs. 
Conversations also enable us to build community links with local support services and promote children's interests such as dance, language classes or swimming lessons.
"We communicate with our families in multiple ways," says Regan, "using apps for communicating with parents such as Storypark where we share and display children's learning."
"Our centres' monthly newsletters also convey what is happening within our service including information about special days, school-based transitions for kindergarten children, incursions and learning experiences."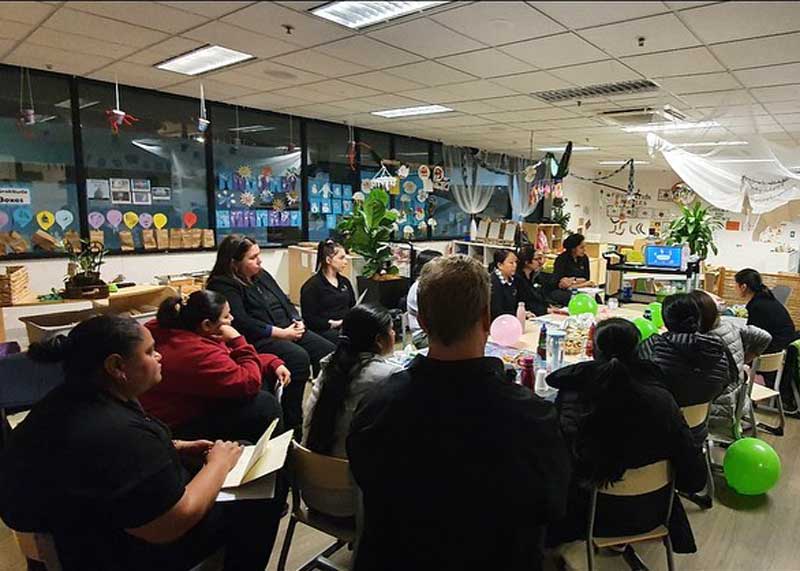 Developing effective communication skills for Educators
"Communication skills for Educators are important in our everyday operations at the service," says Agnes. "Educators need to be able to communicate clearly to parents and families to ensure information and children's learning can be relayed respectfully, positively and accurately."
"We encourage our Educators to improve their communication skills through mentorship with the centre's leadership team. In addition, we practise our communication skills at team meetings, training and professional development sessions."
"Effective communication skills are important for Educators for multiple reasons," says Regan.  "It is how we interact with the children, it is how we decipher what is and or what has happened within the learning environment and we use it as an intentional teaching strategy when engaging with children in their learning through hypothesising, questioning, and scaffolding."
"Once we have done that we then gather all the information that we have deciphered from our day to share it effectively with their families. Effective communication is also being mindful of the way we communicate nonverbally through facial expressions, hand gestures, the tone of our voice and sounds that we make". 
"We encourage our Early Childhood Educators to practise their communication skills," says Regan. "They should collaborate and seek advice from other team members who are effective communicators on approaching or phrasing what to say and ensure that they express it in the way they intend."
"Sometimes it is not what we have said but the way we say it. My advice is to:
Be mindful of our non-verbal communication.

Reflect on what you are going to say before you speak.

Take a moment to pause and gather your thoughts if needed.

Be an active listener, hearing what is being said not what you think you have heard."
Why are verbal skills important?
"Verbal skills give us the ability to express ourselves and be heard," says Agnes. "They also help us to form connections and partnerships, to have our needs met and to meet the needs of others. They also allow us to advocate, inspire and ask questions."
"When families first make direct contact with our service it is important to have clear, professional and respectful verbal communication," says Regan. "We want parents to leave with a sense of confidence and trust in our service."


An example of the benefits of communicating with parents as a teacher
Regan shared a short example of how communicating with parents can be important for learning and how it can extend beyond the service to the home environment.
"In our Treasure Cove studio, Courtney introduced the colour monster and the zones of regulation as a way to provide children with the ability to express where they are at with their feelings."
"Courtney engaged the Treasure Cove learners about what they might feel when they are in each coloured zone of regulation.  They negotiated that if their monster was in the:
Red zone then they are angry or upset and not ready to learn.

Yellow zone then they feel wobbly. They may not be sure if they are angry or may just need a moment.

Blue zone then they might be feeling slow and need some help or comfort.  

Green zone then they are ready to go! Green is for learning, happiness and ready to participate in the day."
"On arrival each day the children place their monster in the coloured zone that relates to how they feel. This allows Courtney to see how the children are feeling before commencing the day."
"One of our families has provided feedback on using the same experience at home. It has enabled them to connect more deeply with their child. It helps them relate with each other about what zone they are in, how they are feeling and why."
"This shared learning experience has created a deeper connection and understanding between the family and their child and created the opportunity for them to talk about their emotions and feelings."
Develop your communication skills with Petit Early Learning Journey
At Petit ELJ we understand that learning is a lifelong process. That's why we encourage our teams to work collaboratively and engage in a shared approach to pedagogy. Our teams are strengthened by a national Support Office that actively listens and works closely to provide the latest resources, infrastructure, training courses and programs.
We have 18 early childhood education and care services that offer a personalised environment where you will feel at home.
Are you ready to become part of the Petit ELJ Family?