Christmas is all about spending time with family and creating fun memories. We've collected several easy Christmas crafts for toddlers and preschoolers that the whole family can do. Your child will love making Christmas crafts with you.
Christmas crafts are a cheap fun holiday activity. With our Christmas decoration ideas, you can reuse things from around your home. While you can purchase affordable art and craft supplies, we recommend seeking out natural resources at home, on walks and at the beach.
Create sustainable Christmas crafts for toddlers. These Christmas craft decorations and ideas are fun, easy and creative. They will promote your child's fine motor skills and encourage sustainability.
Set up a few different Christmas craft ideas and let your child choose which ones they want the family to do. They may even come up with their own Christmas craft ideas.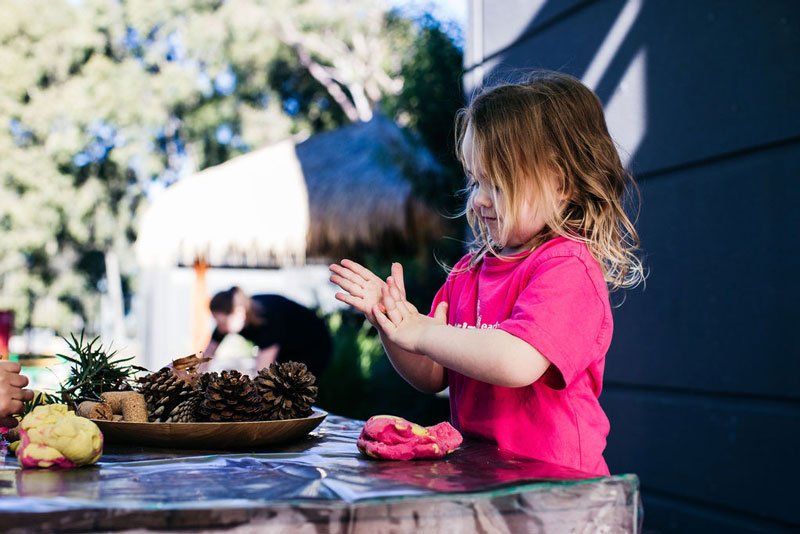 Make sustainable Christmas crafts for toddlers with natural resources
Christmas time is a wonderful time to think about your carbon footprint and reduce waste. We've come up with these 11 ideas for sustainable Christmas crafts for toddlers so you can have an eco-friendly summer.
1. Painted pine cones
Painted pine cones make magical Christmas decorations. Decorate with non-toxic homemade paint and some eco-friendly glitter made out of epsom salt or sugar and natural food colouring.
2. Christmas tree shell ornaments
Collect washed up shells on your next family walk along the beach. Drill a hole in the shell. Use homemade paint, glue and glitter to decorate.
Show your child how to thread reused twine or curling ribbon from last Christmas through the hole to make a loop. Tie it off and hang on the Christmas tree.
3. Twig star Christmas crafts for toddlers
Collect fallen twigs from the back yard or local park. Bind together in the shape of a star with reused twine or string. Decorate to your heart's content. Stick on flowers, homemade pom-poms, glitter and paper sequins.
 4. Nativity scene from twigs
Your toddler will love this cool Christmas idea which uses twigs to make a homemade nativity scene. Reuse old wool, string or hot glue and cardboard to glue and hold your twig barn together.
You can also make the crib out of twigs as well as the Christmas characters or invite your child to add their favourite toys to the nativity scene.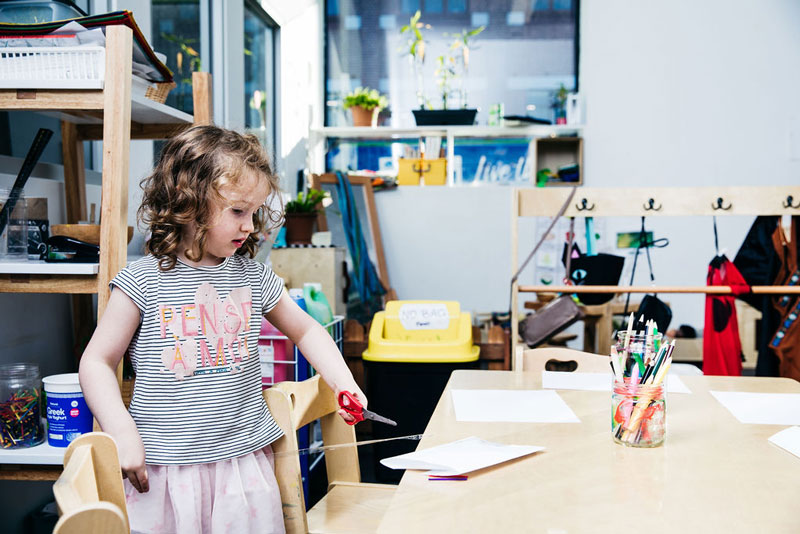 Christmas ideas for reusing old paper packaging and cards
Christmas crafts for toddlers can encourage them to begin using scissors. Learning to cut develops children's fine motor skills.
5. Reuse paper bags and packaging for Christmas paper
One of our favourite things is brown-paper packaging. Recycle your brown paper bags into Christmas paper. You could also use old newspapers and magazines for this activity.
Wrap your present up the usual way, then decorate the outside with fallen ferns, leaves, seeds and flowers. Use glue or clear sticky tape to stick the natural material down.
You could also let your preschooler or toddler paint and decorate the paper just the way you want it before wrapping up the gifts. Let it dry before wrapping up your presents.
6. Use old paper for Christmas tree decorations.
Cut out and decorate Christmas-themed shapes like trees, stars, stockings and candy canes. Punch a hole at the top and tie to your tree or other places in your house using wool, twine or string.
7. Make a recycled paper chain from old cards.
That old pile of cards will make ideal Christmas crafts for toddlers. You'll also need scissors and a stapler.
Cut the cards into strips with roughly even widths and lengths. Your child can choose the strips for you to put together if they're not yet ready to handle a stapler.
When you have assembled a long enough chain, you can hang it up and decorate your room, or put it around your tree.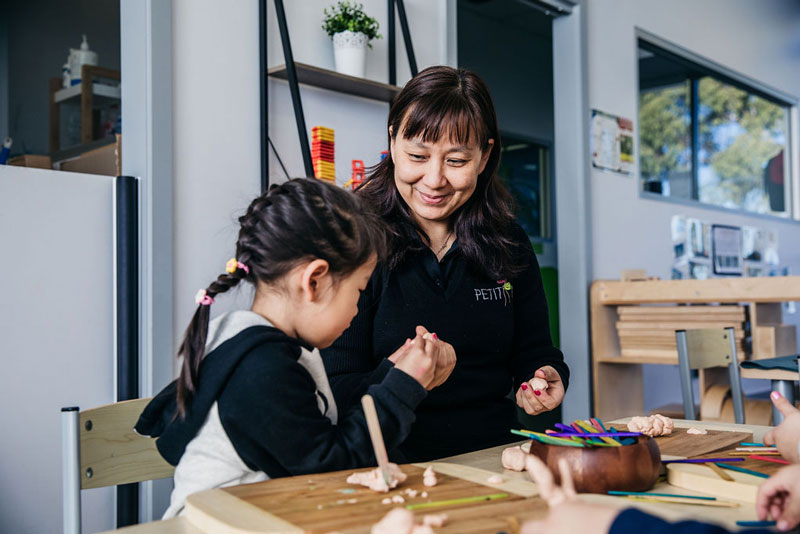 More eco-friendly Christmas decoration ideas
8. Egg carton Christmas characters.
Before you throw out that egg carton, it can be used for Christmas decoration ideas. Turn your egg cartons into elves, reindeers, Santa, three wise men and a Christmas angel.
9. Use spare bendable cardboard for Christmas cards.
Cereal boxes are great for turning into recycled cards. Use scissors to cut one side of the cereal box into a square or rectangular shape. Use a plain colour to paint over the printed area.
When the paint has dried, bend the cardboard in half to make the card. Decorate it using more colour, flowers, ferns, eco-glitter or other cut-out shapes.
10. Reuse old jars for snow globes.
Collect and clean jam, Vegemite, peanut butter or sauce jars with their lids for this Christmas craft idea. An adult will need to stick the chosen plastic ornament to adorn the inside of the globe with a hot glue gun or epoxy.
Glycerin or mineral oil will help the "glitter snow" slow down. Try shell grit (from the beach) or crushed up clean (no attached membrane) white eggshells for snow.
11. Paddle pop Christmas craft characters
Summer in Australia means popsicles! Instead of throwing away your popsicle sticks, reuse them for Christmas craft characters. You can turn these into many different characters with some felt or recycled material from old clothes and some markers or paint. Your toddlers will have fun making:
Elves
Santa
Reindeer
Scrooge
Snowmen
Christmas trees
Stars
Tinman
Angels
Wise men
Various animals.
Hang them up with a bit of string or use some clay at the bottom to make them stand up.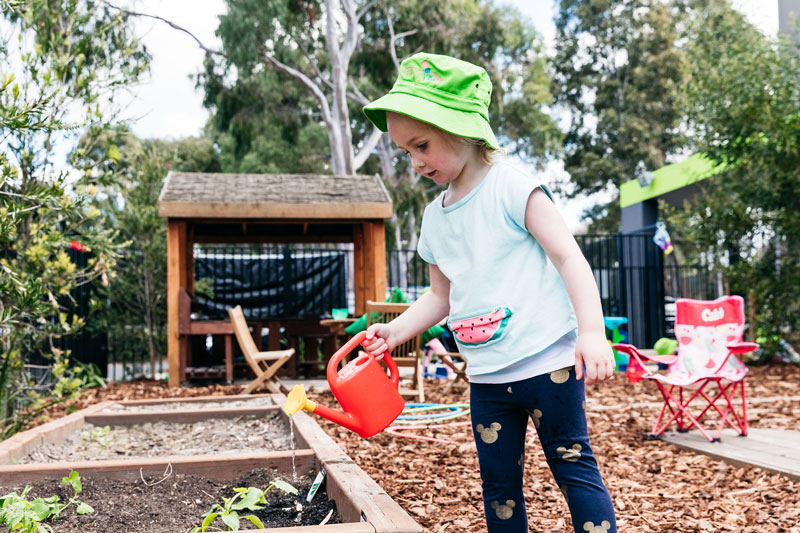 Engage your child in sustainable practices with Petit Early Learning Journey
At Petit Early Learning Journey, we listen to and encourage children's ideas and interests in nature and sustainable practices. As we move through the 21st Century, we're becoming more aware of our impact on the world and future generations.
As role models for environmental sustainability, our Educators make choices about how we can improve our environment. This shows children how we can be environmentally conscious no matter the season or occasion. Are you ready to discover more?