Alison's update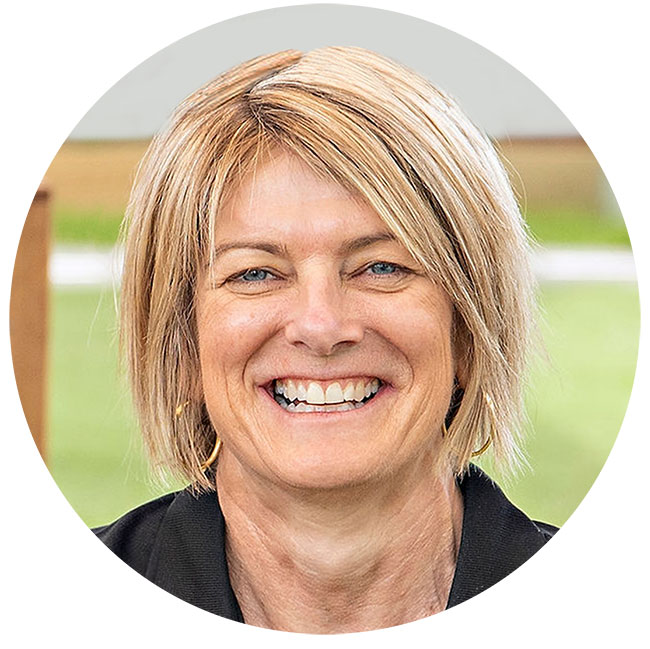 Chief Operating Officer
Welcome to our September 2023 Family Newsletter. This month marks a significant moment for Petit Early Learning Journey as we wish our nine centres who are transitioning to Guardian Childcare & Education (Guardian) a healthy, happy and enriching journey.
To acknowledge this moment, I have a personal video message for all families about this year's theme for Children's Week, taking place between the 21st and 29th of October and a special thank you message for our families and children embarking on the new journey with Guardian. We know our families and children are in good hands as our educators and centres embark on this exciting new path together. We hope you all enjoy the video below.
Please speak to your Centre Director if you have questions about your child's curriculum and learning program. We are always here to help.
---
Family video September 2023
---
Free kindy from 2024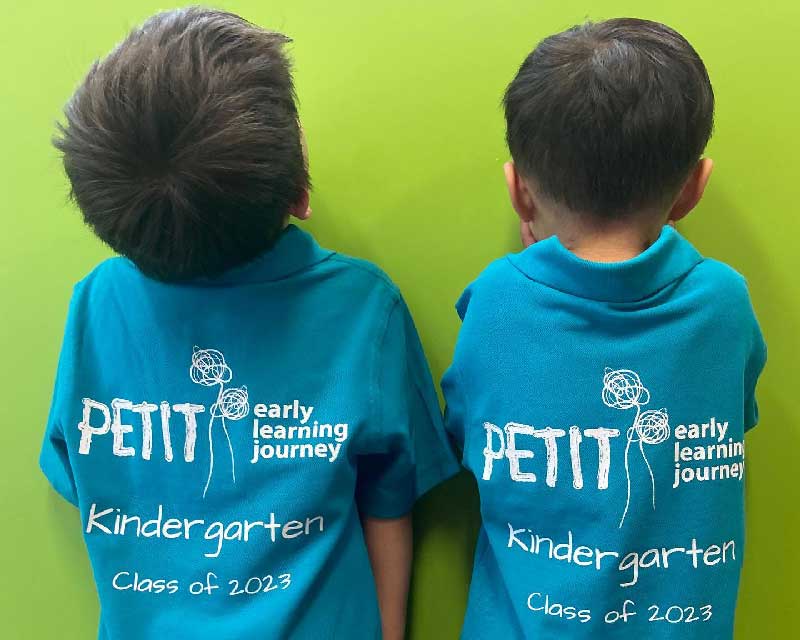 We are thrilled with the news that the Queensland Government is introducing free kindergarten starting in 2024.
Kindy will be free for eligible-aged children, who attend a government approved program offering free kindy, for 40 weeks per year. A free kindy program is for 15 hours a week or 600 hours a year, taught by a qualified early childhood teacher.
The introduction of free kindy in Queensland is a significant step and recognises the importance of early childhood education and its positive impact on a child's overall development.
This opportunity allows you to invest in your child's future and provide them with the best possible start in their educational journey.
We understand that choosing the right kindergarten provider for your child is an important decision. With the introduction of free kindy, we encourage you to visit your centre, ask questions, and discuss your child's specific needs and interests. We encourage all parents to take advantage of this opportunity and provide your child with a strong foundation for future success.
Stay tuned for more updates and information as we approach 2024, a year that will bring newfound educational possibilities for our children.
---
Most memorable moments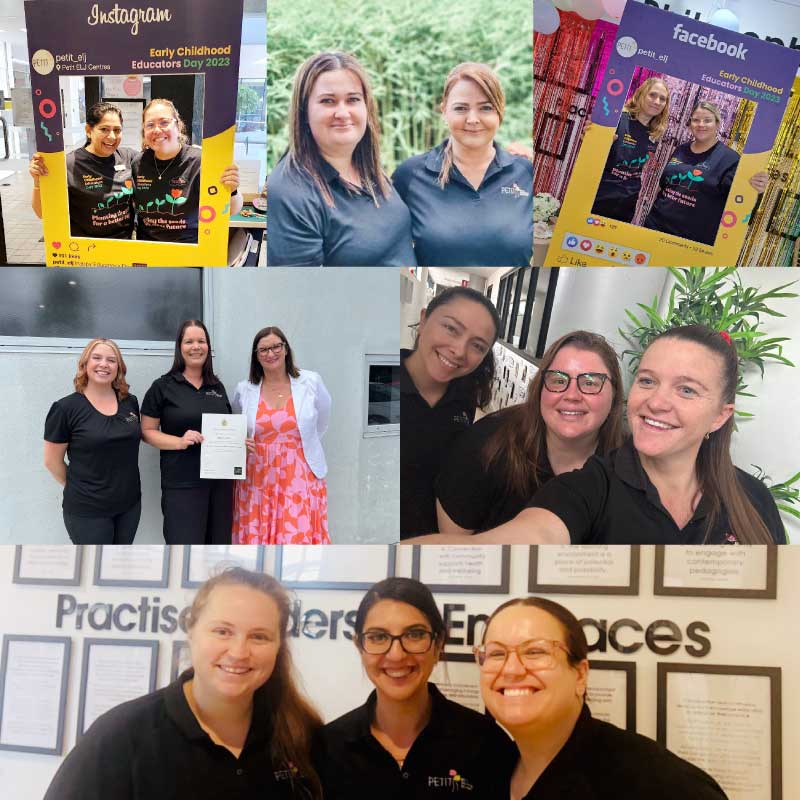 This month we honour our centre leadership teams by sharing some of their most memorable moments and words of wisdom with Petit ELJ. Thank you to all the educators from our centres transferring to Guardian Childcare & Education.
Petit ELJ Burdell 1
Katie: My favourite moment as centre director would be the transformation within our environments. Walking through the studios each afternoon and seeing all the mentoring and support coming together has made me feel so proud.
Dani: As educational leader, my greatest achievement is knowing how hard the educators apply themselves to give their best to the children in our care. Each time I have given our team feed back, they strive to take it on board to make our learning environment better.
Petit ELJ Burdell 2
Natasha: My most memorable moment as centre director is watching my team support each other, build each other up, and help each other create meaningful and beautiful environments for the children to engage in learning.
Brooke: I have enjoyed the atmosphere of the service and the support team. This has been my first time in an assistant director role, and I feel complete support and autonomy. I have also enjoyed the networking between centres and the professional development that came with this. My most fond memory as educational leader is attending the ECA conference.
Petit ELJ Caloundra
Douglas, Kihra & Shae-Lea: We are proud of the efforts of our whole team in reaching the milestone of achieving "Meeting" during Assessment and Rating for the first time at our centre in 2023.
Petit ELJ Hamilton
Monica: The moments I cherish the most as centre director are the beautiful engagements and positive relationships with every child, parent and educator that inspire me and make my role meaningful every single day.
Megan: My most memorable moment has been working closely with fellow colleagues who have influenced me as I took on the role as assistant director. Going into this role, I was able to encourage, influence and create meaningful relationships with everyone.
Petit ELJ Springfield Central
Mynette: My favourite moment as centre director has been working with a team that truly values the best outcome for children!
Paige: My favourite moment as assistant director has been working alongside and learning from a phenomenal team of educators!
Laura: My favourite moment has been seeing the children grow from being in Baby Boulevard to graduating from Treasure Cove!
Petit ELJ Pimpama
Georgina: I have enjoyed all the relationships built with the Support Office team. Petit ELJ has always made things so personable, and through our centre manager induction, we met many people who supported our roles. I have loved watching the centre grow and am proud of our educators who continue to be part of a close-knit team, meeting new families and building relationships.
Hayley: I am grateful for the opportunity to progress my career and personal growth from gaining the assistant manager role. I have found Petit ELJ to have a close and supportive network of people with many skills. Petit is just a larger family for me, having moved away from my family in Sydney. Our team is very supportive, making coming here most enjoyable.
Leslie: Being an educational leader allows me to learn alongside other educators. It is great to see the team thrive and succeed; it is the most rewarding part of the role. It is heart-warming to know that I make a positive impact and can share knowledge and extend help when needed.
Petit ELJ Murwillumbah
Shanyn: There is no one memorable moment with Petit ELJ for me as the whole experience of working with the company has been memorable. I have enjoyed every moment.
Renae: My most memorable moment as assistant director and educational leader is the sense of community at Petit ELJ, I have always felt supported and connected and this then allows us to offer this to our team, families and children.
Petit ELJ Elderslie
Pamela: My favourite part of being a centre director is the support and guidance we receive. Also, every day offers a chance to nurture young minds, create a safe haven and witness the magic of childhood unfold.
Shannon: My favourite part of being an assistant director is providing families with the knowledge that their children are well cared for and assisting them with any queries they may have regarding centre operations.
Amy: My favourite part of being educational leader is mentoring and supporting the educators and inspiring their passion and drive for providing quality care and education.
Petit ELJ Barton
Shruthi: The most favourite part of my role is building strong connections with the community within and outside of our service. It fills my heart with joy to see precious smiles of children, cheerful team and happy families engage in a positive environment at Petit ELJ Barton.
Roseyra: I believe in inspiring educators by role modelling and mentoring. Their growth allows me as an educational leader to contribute more each day. It is extremely rewarding when we successfully complete a project with the inclusion of our families, children and educators.
Thank you all for being a part of the Petit ELJ Family.
---
Featured educational program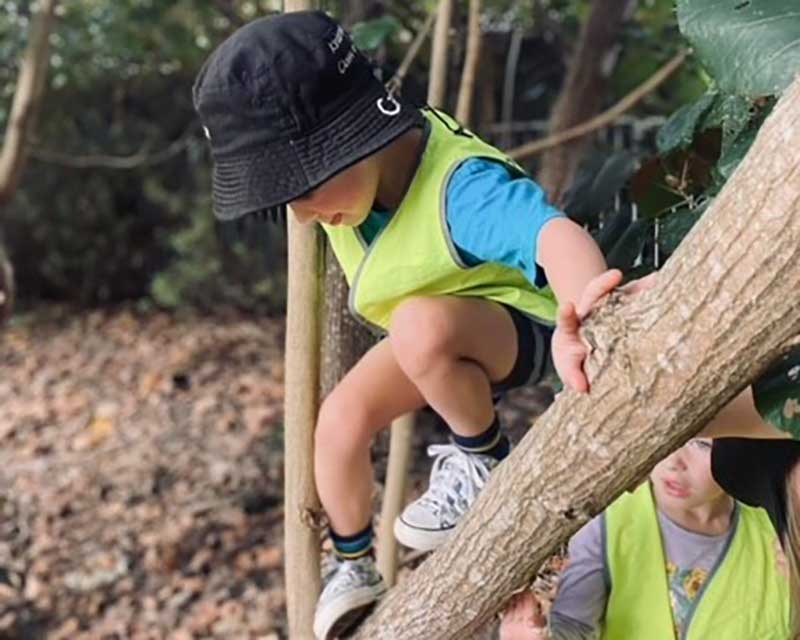 Learning through play with Petit Early Learning Journey Burdell 1
Report from the Petit ELJ Burdell 1 Team & Education and Practice Advisor
While at Petit Early Learning Journey, you might hear educators refer to our "play-based curriculum". We often receive questions in response, such as:
What does this mean?
How can an educational curriculum be based on play?
Where and when does the real learning happen?
From the research in early childhood, including guidance from our national Early Years Learning Framework and our own experiences working every day with young children, we know meaningful learning happens through play, not separately from it.
Play is directed by the child (not the adult). It involves being active, making choices, exploring, experimenting, problem-solving, imagining, constructing, being creative, and navigating new ideas and social interactions – all fundamental elements for successful lifelong learning. Always central to play are feelings of joy and happiness, which strengthens children's wellbeing too.
Our centre has focused on a few different inquiries, such as "using our environment as our third teacher", "the learning environment is a place of potential and possibility for learning", and "risky play".
Climbing and heights have become a favourite interest in several studios with the children challenging themselves and their abilities to move about, climb and explore. We support the children and help when needed. This type of play develops their resilience, self-esteem and confidence. Children become more physically active as they explore their curiosity, giving them a sense of independence.
In our Baby Boulevard studio, we focused on "Play Schemas" in term 3. These are patterns of behaviour that children use to explore their environments. By recognising what schema the children are working within, it can help us to understand their behaviour, support learning and extend children's play.
---
Community connections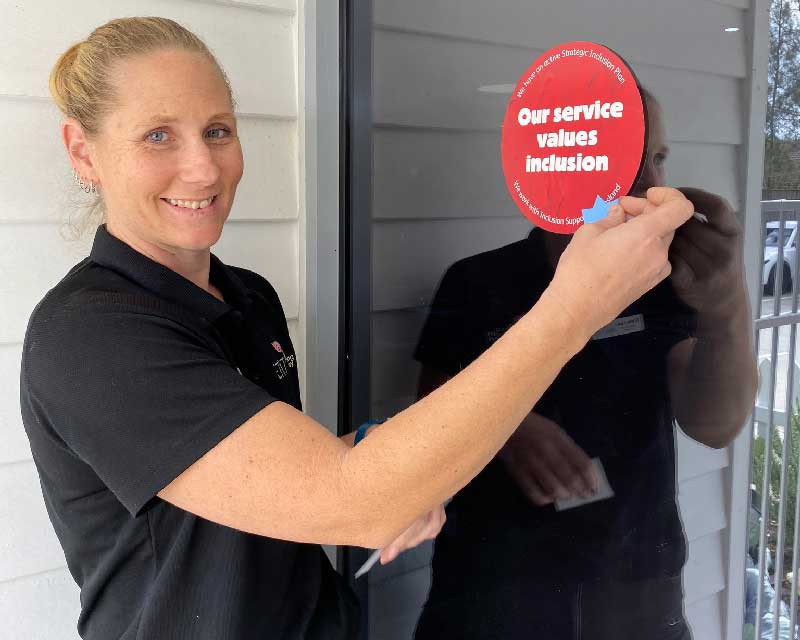 Petit Early Learning Journey Caloundra addressing the barriers for inclusion support
Report from Educational Leader Shae-Lea Cooper
We are excited and proud to display our Inclusion Support Star at Petit ELJ Caloundra. Over the past 12 months, we have worked with KU Inclusion Support to develop a Strategic Support Plan that identifies and addresses any barriers to inclusion. The successful development of the plan means that we can include all children who enrol at our centre. It doesn't matter who walks through the door. We can meet their needs and accommodate their learning and program participation.
The Strategic Inclusion Plan is a requirement of the National Quality Standard (NQS) to ensure that a centre meets its inclusive practices. The NQS has a guideline on setting it out and ensuring you use inclusive practices throughout the service. And then, the plan forms part of how you obtain funding for your centre for children who may have additional needs.
To receive the star, you must have an active Strategic Inclusion Plan and keep it updated regularly. You must look at your inclusion profile, the barriers that might come up in your studios, and the strategies you might apply to those barriers. So it is about overcoming things together as a team and working on those barriers to improve our practice.
The need for inclusion support can come from a couple of different directions. A family might approach the service during or after enrolment to disclose that their child may have some learning disabilities or developmental domains needing extra support. Alternatively, an educator could identify the need through observations and reflection.
We then approach the families to get as much information as possible and offer our support. Our first protocol is to get them early intervention. For example, we might suggest they look at our Bush Kids program or connect them with our professional community contacts to find extra support depending on the child's needs. We always try to source information for our families so that we are working collaboratively to support the family and the child.
At the start of the year, we successfully applied to KU Inclusion Support's Innovation Development Fund for our whole team to receive epilepsy training. All our staff who attended the training with Epilepsy Queensland are now knowledgeable and confident about different epilepsy cases and have Midazolam training, enabling us to administer that medication if needed.
---
The magic of light and shadow play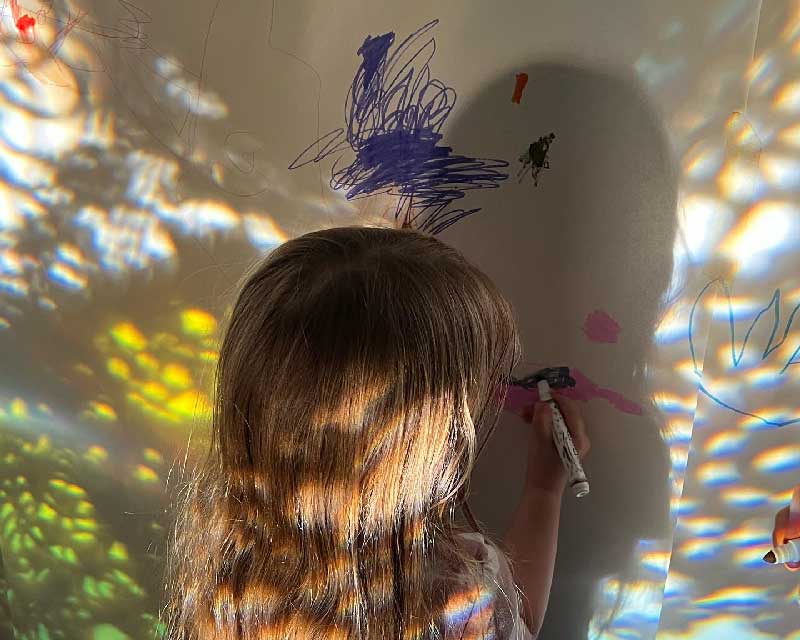 Light and shadow play is a magical and enchanting experience that captivates and entertains children for hours. It stimulates their imagination and creativity and promotes cognitive…
---
Latest parent review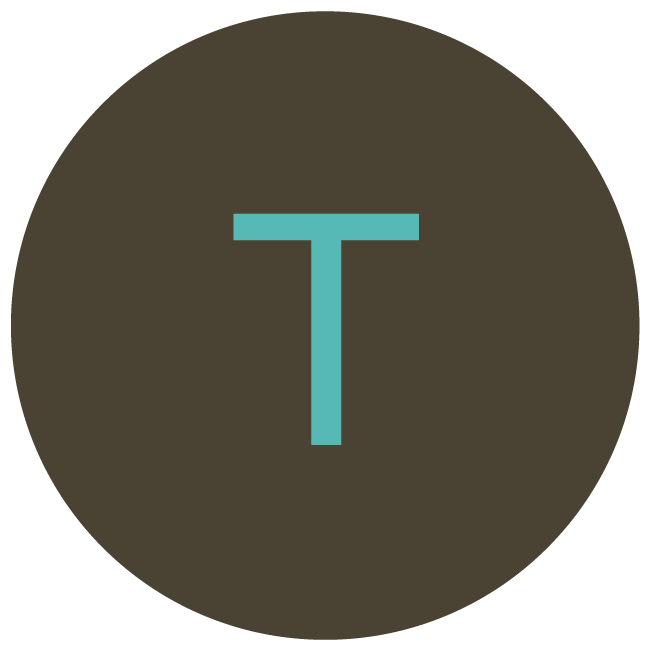 Petit Early Learning Journey Elderslie
"Lovely caring staff, professional and engage children in many fun activities. The educators approach to each child's individual needs helps the children grow and develop many skills associated to playing, learning and social skills."
– Tracey Balzan
---
Our culture: Lead educators speak up about their role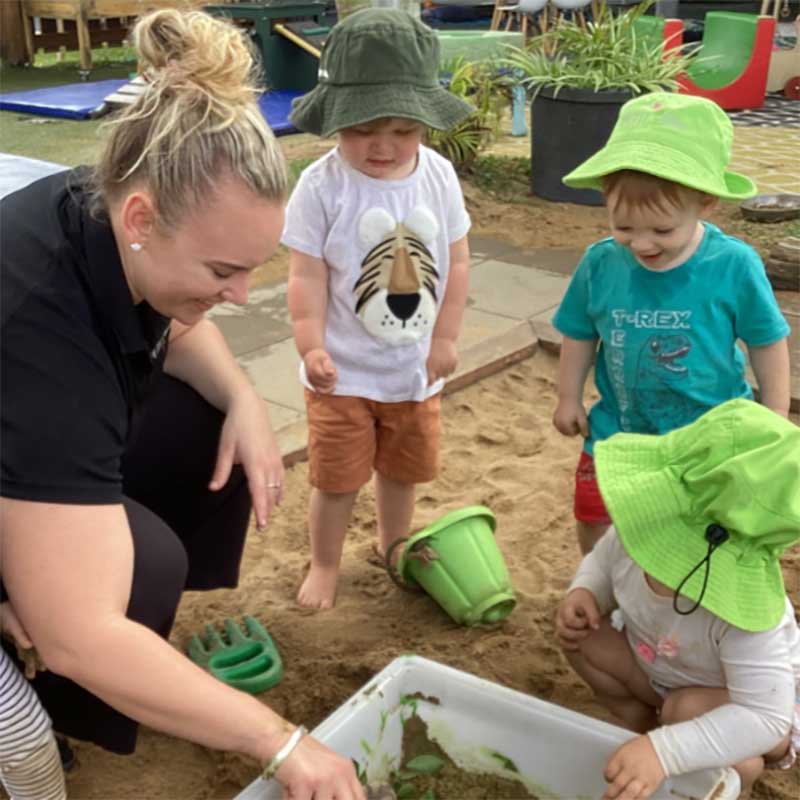 As early childhood education and care continues to evolve, the role of the lead educator has become increasingly important. We dive into the insights and experiences of lead…
---
Experiences from around our services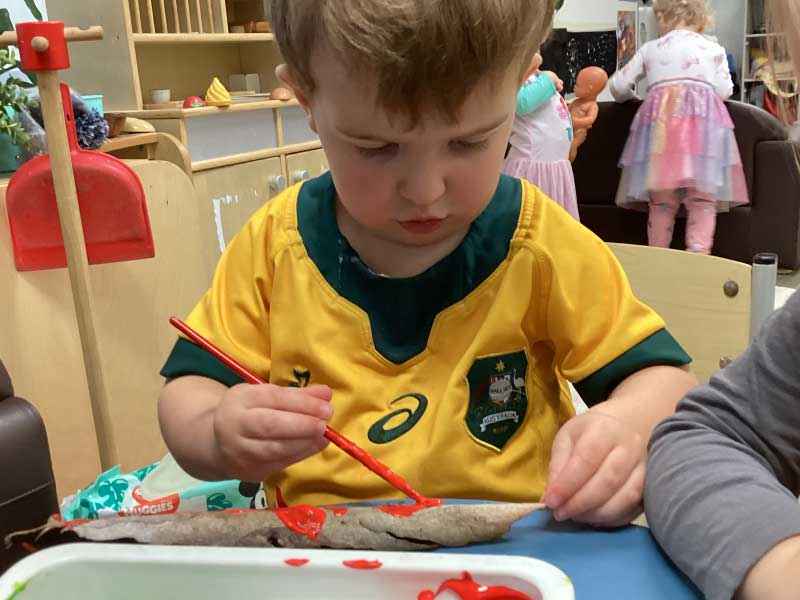 Petit Early Learning Journey Barton children delight in expression
Children at Petit ELJ Barton express their ideas and thoughts in many different ways, such as dance, music and painting. We always have materials ready to allow children to develop their interests, creativity, fine motor and hand-eye coordination skills.
---
Socialise with us!
👍 Like our Facebook page to follow our early learning journey.