Australia is a diverse country made up of many cultures and ways of living. Embracing differences and learning about our rich cultures and backgrounds makes us more open and accepting of others.
Showing children positive ways to feel about being different will help them become open to embracing uniqueness.
Through early experiences and positive relationships with other children and adults, babies, toddlers and pre-schoolers learn to embrace cultural differences and develop a sense of belonging and identity.
Cultural diverse experiences do not have to be expensive or time-consuming. You can start by sharing information about your family and involving other people in the conversation who may come from different cultural backgrounds to your child.
Learning about cultural differences creates opportunities for children to develop an appreciation for differences in ethnic backgrounds and other languages.
The following ideas introduce children to the concept of embracing differences and diversity through rich family experiences.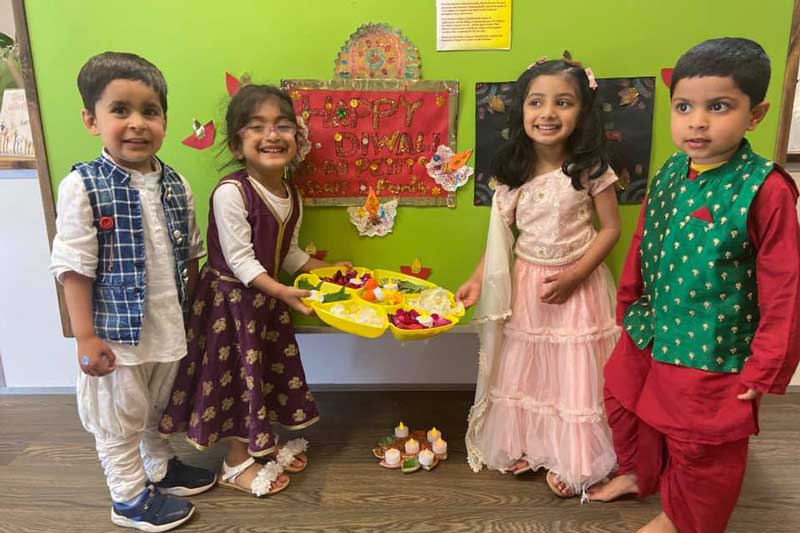 21 Culturally diverse experiences for young children
When seeking out experiences outside your own cultural background, sometimes it is hard to know where to start or what to do. However, learning about new cultures can improve your child's vocabulary, understanding of the world, their confidence and curiosity.
Here are 21 fun ways to connect with other cultures through family experiences that children will find both fun and interesting:
1. Research a culture's customs and backgrounds with your child.
2. Learn to sing a song in a different language. The world around us is full of music and songs that celebrate diversity.
3. Celebrate cultural days at home with your child or with your child's early childhood education and care (ECEC) service. Your service may publish a list of monthly cultural events such as Lunar New Year or NAIDOC week.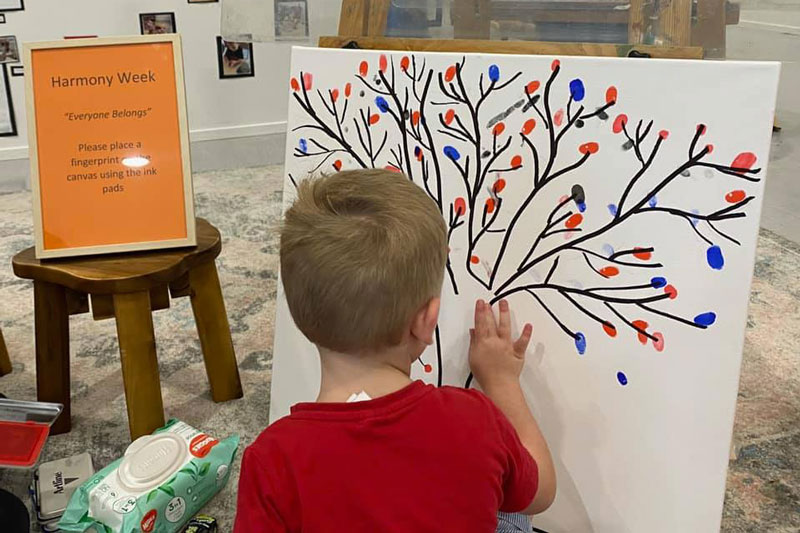 4. Attend culturally diverse festivals, events and markets with the family. Seek out information on cultural experiences online or from your local councillor's office or state government, like Victoria's Cultural Diversity Week that runs in March alongside Harmony Week.
5. Talk about well-known people or heroes from different countries with your child, like Martin Luther King Jr, Marie Curie, Elizabeth Cady Stanton or Nelson Mandela.
6. Watch children's shows from other cultures with your child. See if they have a children's educational program that you can watch together to observe and learn about different customs. The  ABC, SBS and Netflix air children's shows from overseas like Sesame Street or try Jarjums on NITV.
7. Learn a new language together. This could be a simple phrase or song in another language that you can sing in unison. Some ECEC services have language programs that your child could join.
8. Draw a picture of your family's cultural background. Talk to your child about the cultural diversity of where you live and the family's country of origin.
9. Make a family tree together to explore how your ancestors' cultural identities might differ from each other or have similar backgrounds. There are some services and online resources to research your ancestors for free.
10. Take a trip to your local library and check out their range of children's books about different cultures, customs and languages. While you are there, check out if they have any cultural events coming up for children.
11. Some cities and towns have diverse cultural areas. Visit as many culturally diverse regions as you can. Explore their community centres and find out what makes them different to your neighbourhood.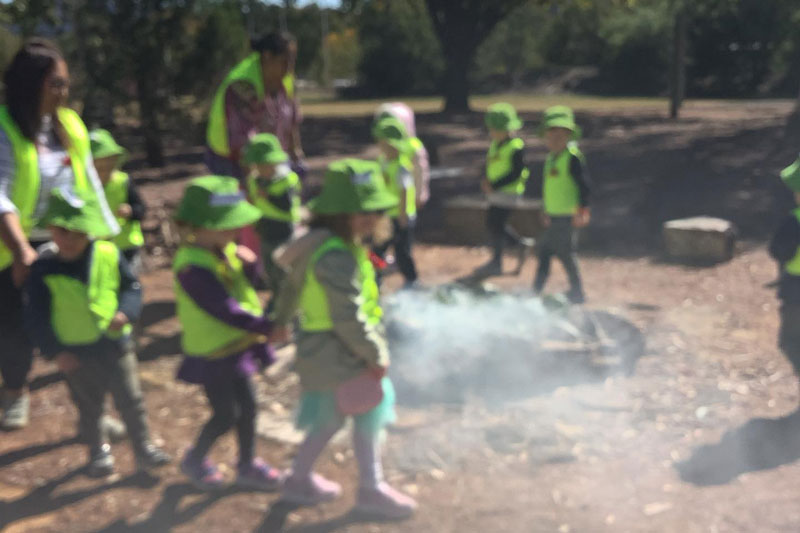 12. Go online together and discover the cultural diversity Australia has to offer. You could start by having conversations around the many diverse Aboriginal and Torres Strait Islander groups and their perspectives. Then, attend a local First Nations event near you. Our children from Petit ELJ Barton were invited to join a local smoking ceremony.
13. Get crafty together. Help your child make cultural-themed crafts like Aboriginal boomerangs, Henna handprints or Indian sweets.
14. Strengthen your child's sense of identity by hosting your own cultural celebrations at home with foods, decorations and experiences specific to your family's cultural background. Invite your child's friends and family to learn about your customs and traditions.
15. Talk with your child about the different ways people celebrate their birthdays in different cultures. For example, people may dress up, sing memorable songs and enjoy birthday food traditions.
16. Host a multicultural party at your home. Invite your child's friends and family to bring a traditional dish from their cultural background. During the party ask people to share some traditional songs, dances and personal stories about their culture.
17. Learn the basics of different cultural dances, like a Chinese Lion dance, an Afghan Attan dance, a Polynesian Hula dance or New Zealand's Haka.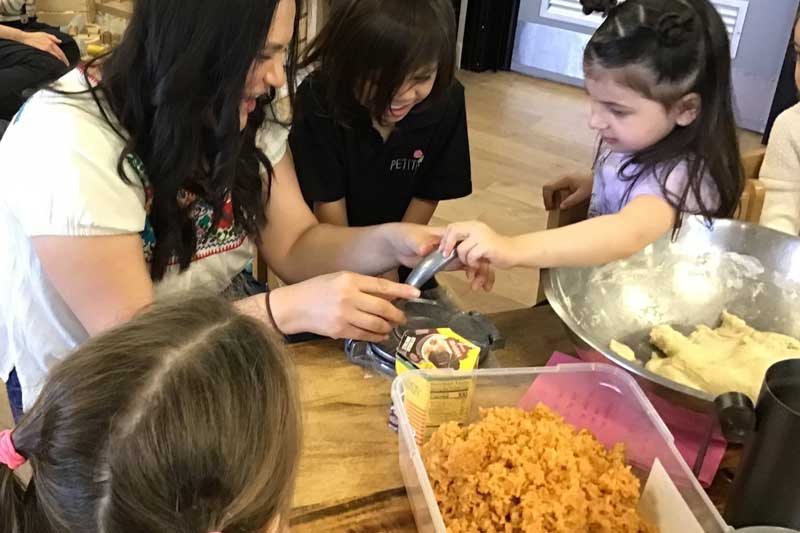 18. Invite your child to help you in the kitchen to prepare a traditional meal from a different culture like the Mexican Rice and Horchata served with tortillas that Petit ELJ Springfield Central's children made. Create your own international cookbook with all the new dishes you try.
19. Play games with family members that are part of your child's cultural background or represent their country of origin.
20. Make a multicultural memory box or jar to store all the things you do together that celebrate different cultures. Then, grab it out on rainy days to reflect on all the exciting things you have learned about other cultures and traditions.
21. Mark the variety of countries and cultures you have learned together on a map of the world or a globe. What places and people will you explore next?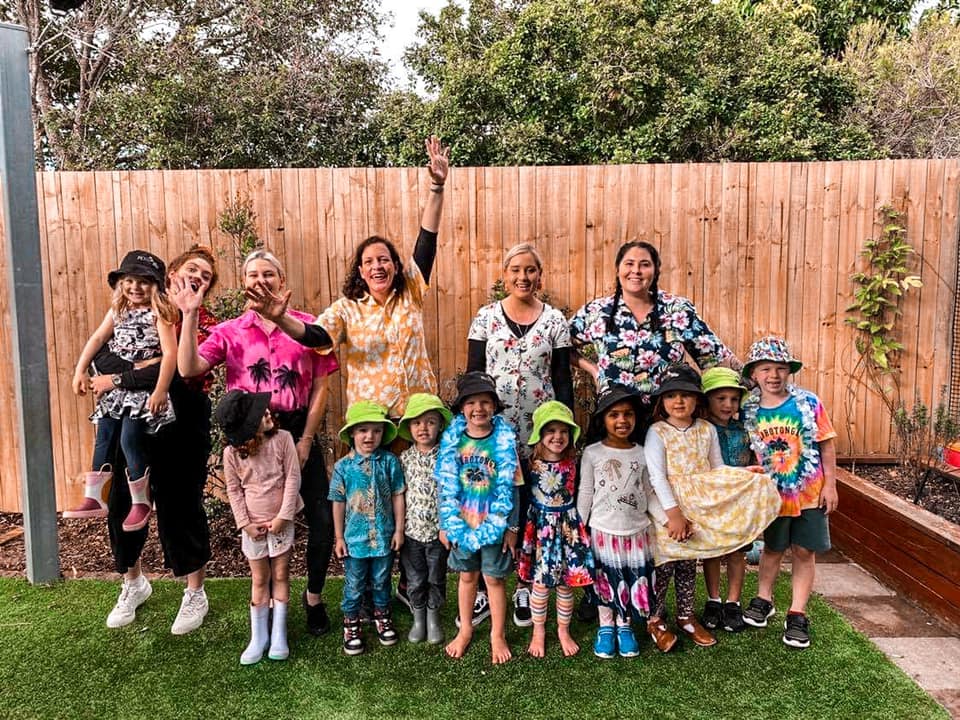 Embrace culturally diverse experiences with Petit Early Learning Journey
At Petit ELJ, culture matters. We recognise that families and children bring with them rich histories, experiences and a unique cultural context. We celebrate different cultures and diverse backgrounds encouraging families to share their customs and celebrations with us.
Listening to your stories, learning about your cultural background and sharing unique experiences from different cultures with children from all backgrounds provides a meaningful foundation for a robust educational program to emerge where children thrive.
To find out more about our curriculum and educational program contact the Centre Director at your nearest service.