NAIDOC Week is a national celebration in Australia of the achievements and culture of First Nations peoples. NAIDOC Week is usually held in July. It invites everyone to embrace the history, culture and achievements of Aboriginal and Torres Strait Islander peoples.
There are many opportunities where families can acknowledge and celebrate Australia's Aboriginal and Torres Strait Islander peoples. At Petit Early Learning Journey, we value their rich culture and believe we can make a positive difference towards reconciliation.
As part of the National Quality Standard, early childhood services provide children with programs that suit their individual needs. Within their local context centres acknowledge and celebrate the richness and diversity of our First Nations peoples.
Here, we share some of the different ways families and their children can participate in NAIDOC Week and answer:
●    What is NAIDOC Week?
●    Why is it important?
●    What NAIDOC Week encourages.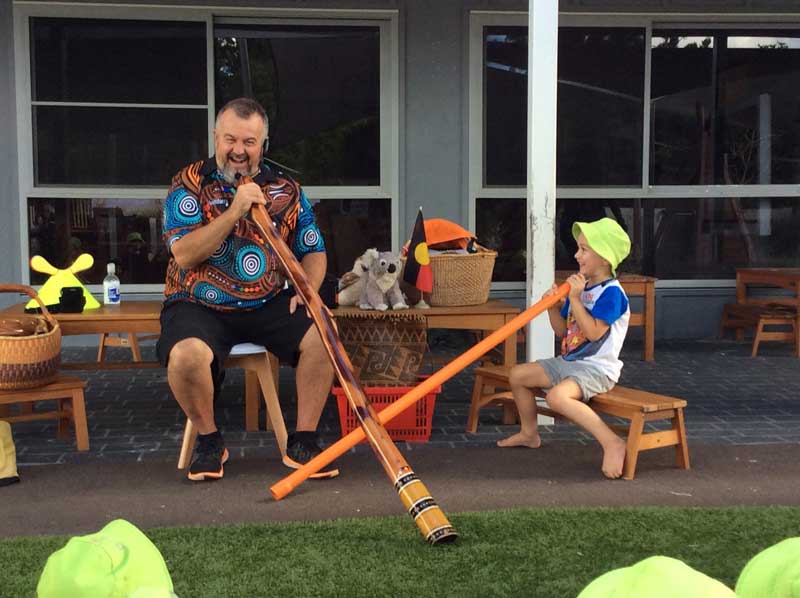 What is NAIDOC Week?
NAIDOC Week celebrates 65,000 plus years of culture and connection to Country. The timeline of the creation of NAIDOC Week is steeped in history. You can learn more at NAIDOC.org. What follows is a summary of how it came to be held in July.
NAIDOC Week has its origins in a Day of Mourning. It later evolved into Aborigines Day and was held in January between 1940-1955.
After 1955, Aborigines Day moved to the first Sunday in July, where it became a day of celebration for Aboriginal culture. The second Sunday in July then became a day of mourning for Aboriginal peoples.
Between 1956 and 1990, several other key events occurred, including the formation of the NADOC committee.
After 1990, the celebrations and mourning expanded to include Torres Strait Islander peoples and NADOC became NAIDOC (National Aboriginal and Islanders' Day Observance Committee). It now covers a week of celebrations across Australia where a new theme is chosen every year to reflect important issues and events.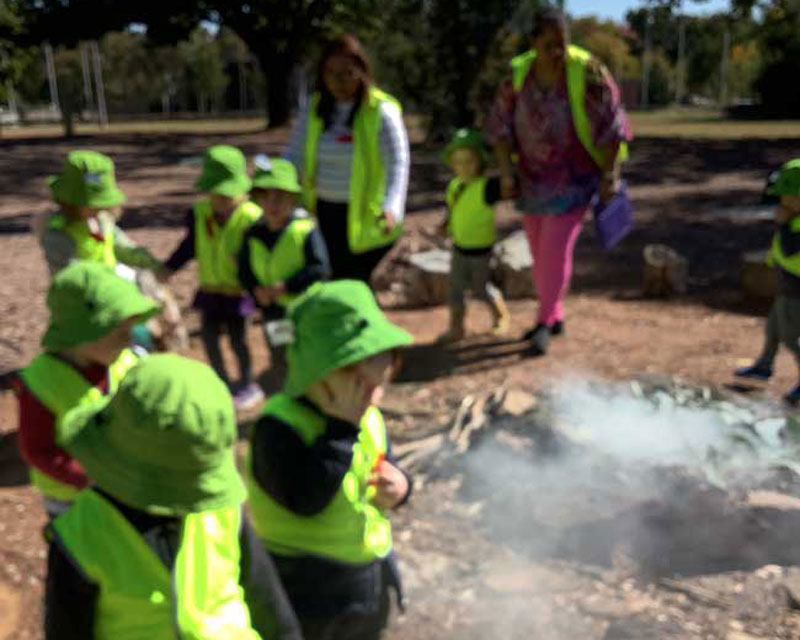 Why is NAIDOC Week important?
NAIDOC Week is an important learning opportunity for all Australians, including our children and families. Along with other celebrations such as National Sorry Day, National Reconciliation Week, Mabo Day and Aboriginal Children's Day, a significant opportunity for celebrating the history, culture and achievements of Aboriginal and Torres Strait Islander peoples as a nation.
Learning more about Australia's First Nations peoples is an important aspect in moving forward and for all Australians to share in our national identity. It helps us to understand the past and build a united future together.
By drawing on authentic relationships, knowledge and expertise within our local community, early childhood programs are enriched through meaningful connections.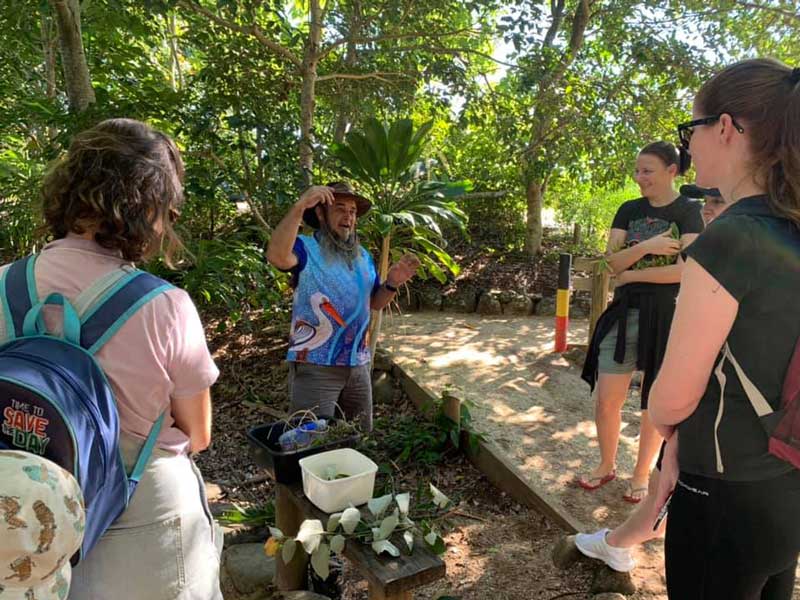 NAIDOC Week encourages inclusion and diversity
The annual themes and celebrations encourage all Australians to learn more about the Aboriginal and Torres Strait Islander culture and history. They seek to engage and promote conversation about the issues and successes experienced by Australia's First Nations.
NAIDOC Week encourages inclusion and the celebration of diversity.
It promotes a longer conversation and a personal journey to discover more about the world's oldest continuing living culture.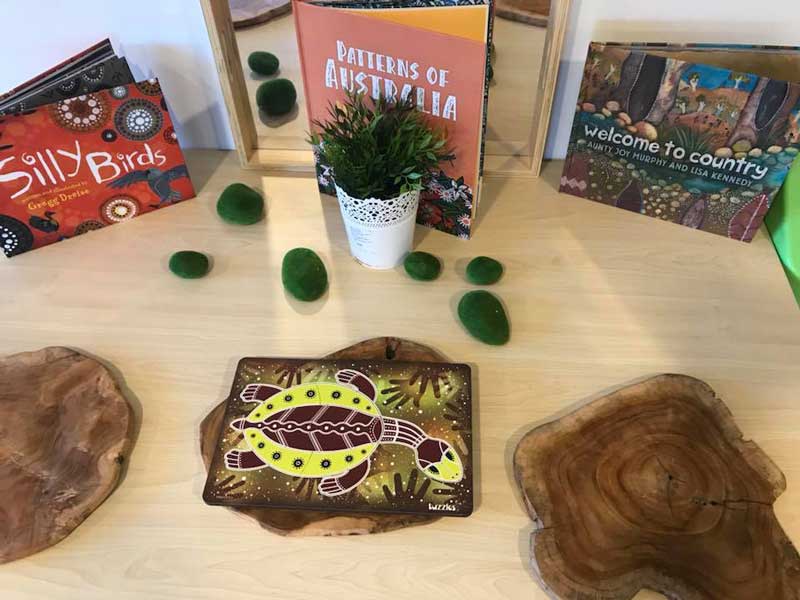 How families and children can join in NAIDOC Week activities
Learn more about Aboriginal and Torres Strait Island with these family-friendly NAIDOC Week activities. Start a meaningful journey of discovery with your child into the world's oldest living culture.
Participate in local NAIDOC Week events in your neighbourhood.
View local Aboriginal rock art cave paintings (learn, observe and respect customs).
Support authentic Aboriginal and Torres Strait Islander artists.
Search for local Aboriginal and Torres Strait Island culture and historical landmarks in your area to learn about their history together with your child.
Attend an online workshop or tune in to a live event with your child.
Listen and learn through Indigenous film and TV (NITV) or watch Play School's Acknowledgement of Country.
Read children's book by Aboriginal or Torres Strait Islander authors.
Discover more about your traditional local owners and write your own heartfelt Acknowledgement to Country to show recognition and respect for the Traditional Custodians of the land where you live.
Join in activities and celebrations at your child's early childhood and education centre.

Make a positive difference with Petit Early Learning Journey
At Petit ELJ, our strong community connections create a safe and secure space for all children. We believe in building positive connections to local educational services, businesses, community support services, cultural and indigenous organisations.
We invite you to join us as we embark on a lifelong journey to learn more about Aboriginal and Torres Strait Islander history and culture. Tour your nearest centre and learn more about our curriculum, learning programs and services.