Our local communities love their mums and bubs. There are many ways to celebrate the arrival of a new baby and discover new experiences. Some places hold welcoming ceremonies, while other local community services invite mums and bubs to socialise or get fit.
After your new child comes into the world, you may wonder what to do in your infant's first year. Here are several ideas to get you started. These suit mums with babies from birth and up to around 12 months of age. Some suggestions are also ideal for parents with younger than school aged children.
Baby's welcoming celebrations
Naming Ceremony – Names are one of the first gifts your baby receives. Names hold a lot of meaning for parents. Some names have ancestral ties, while others are culturally significant and celebrated with traditional customs. When holding a naming ceremony at home, you can invite extended family, friends and neighbours to meet your new child.
Mum and Baby's First Day Out – This is an excellent opportunity to take advantage of beautiful weather and fresh air. Meet up with close friends and relatives or a parents' group. Ideal first excursions include taking a neighbourhood stroll or a picnic in a local park.
Welcome Babies to Country – Many Aboriginal and Torres Strait Islander community groups host Welcoming Ceremonies for their new families and babies. For example, Inala Wangarra holds a Welcome Babies to Country ceremony every year to acknowledge "jarjums connection to the land on to which they are born, and a celebration of their births. "
Other Welcoming the Baby ceremonies – Many local councils around Australia also host Welcoming the Baby ceremonies where families may receive certificates, commemorative photos, and other gifts. Baby celebrations involve the whole family and special people important to your baby's new life.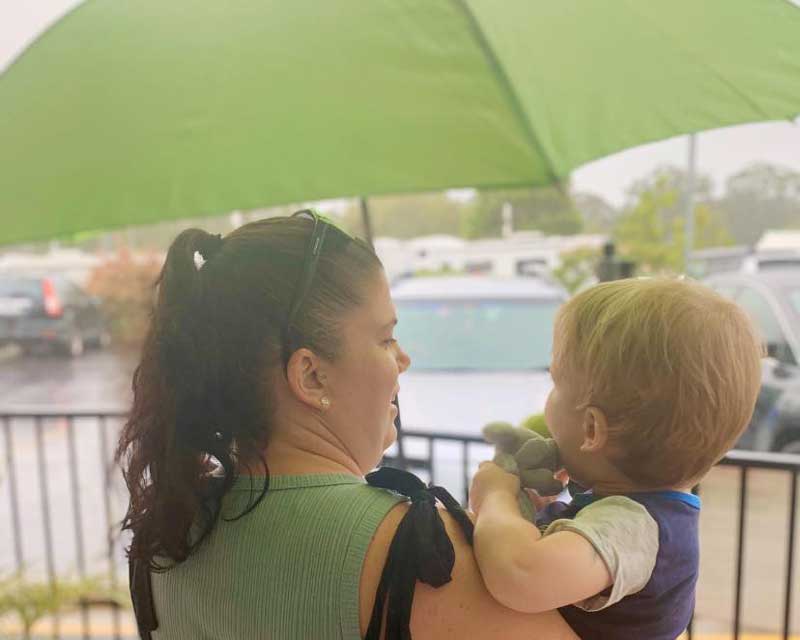 Mothers' (and parents') groups
If you don't know any friends with babies, then you may find joining a mothers' or parents' group valuable. The benefits of these community groups are enormous and go beyond helping parents who feel isolated. They also provide:
Social opportunities – new friendships for you and your baby, laughter and a place to chat.
A welcoming space for mums (and dads) to share parenthood experiences.
Postnatal and parenthood support.
Advice on things like recommendations for early childhood learning services.
Discussion and support for common issues.
There are many different types of mothers' groups, including those that support:
Healthy eating and nutrition.
Fitness.
Parenting skills.
Playgroups.
Education about pregnancy and childbirth.
Breastfeeding.
Single mothers.
Indigenous mothers
Mental health issues.
Positive body image.
Most of the time, you will need to seek out a parent group, or you could start your own. In addition, you may discover other mums or dads are looking for parenthood support through other cultural or community services.
Mothers' groups meet up at community centres or halls, while others hold regular meetups for mums at baby-friendly cafes. There are groups that welcome dads and other family members who look after young children too.
Mums and bubs playgroups
A playgroup is a parent or family group that may be managed by a local community service. They usually encourage families to come together in an informal setting to watch their children play and learn. Playgroups may be available for families with children from birth to five, depending on where you live.
Some playgroups are run by teachers, while volunteers and parents run others. Playgroups take place in community or church halls, homes, parks, and schools. They have a wide range of goals. For instance, a specialist playgroup may support families and children with Autism Spectrum Disorder (ASD).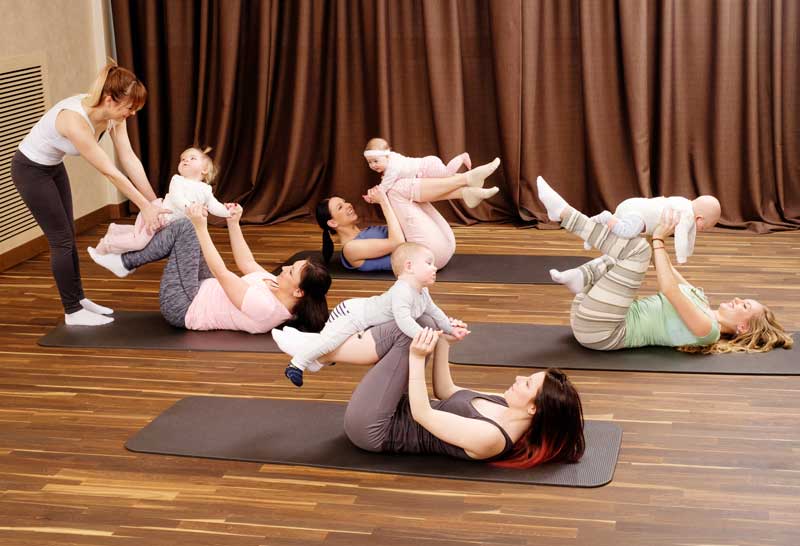 Mums and bubs fitness classes
There are many local health and fitness service providers that run mums' and children's yoga classes, pilates and postnatal exercise classes that use a holistic approach to fitness or bodyweight for resistance.
However, you can also find several free or discounted services supported by local governments.
Mums and bubs classes make it easier for mothers to connect and interact with their babies during the lessons. While these fitness sessions usually suit all levels before attending a mum and bubs class, check out the class details and whether it is right for you and your baby.
If you participated in pregnancy yoga, you would most likely enjoy focusing on yoga postures designed for the postnatal months. These exercise sessions:
Help to restore energy.
Release tension.
Promote mother and baby bonding.
Use gentle movements.
They also provide added wellness benefits by allowing you to socialise with other mothers and babies.
If yoga is not your thing, you might find mums and bubs pilates more appealing. Some exercise sessions offer a full body workout, strengthening the pelvic floor and abdominal muscles while using a combination of bodyweight with light weights and equipment.
Qualified instructors can tailor pilates for expectant mums and integrate holistic health services suitable for any stage of pregnancy and after your child's birth.
Baby massage classes
Infant massage classes help enhance parent and baby bonding. These family sessions encourage you to grow closer together by spending quality time nurturing a loving relationship. Plus, they can assist babies to relax, create a sense of security, and help them sleep better.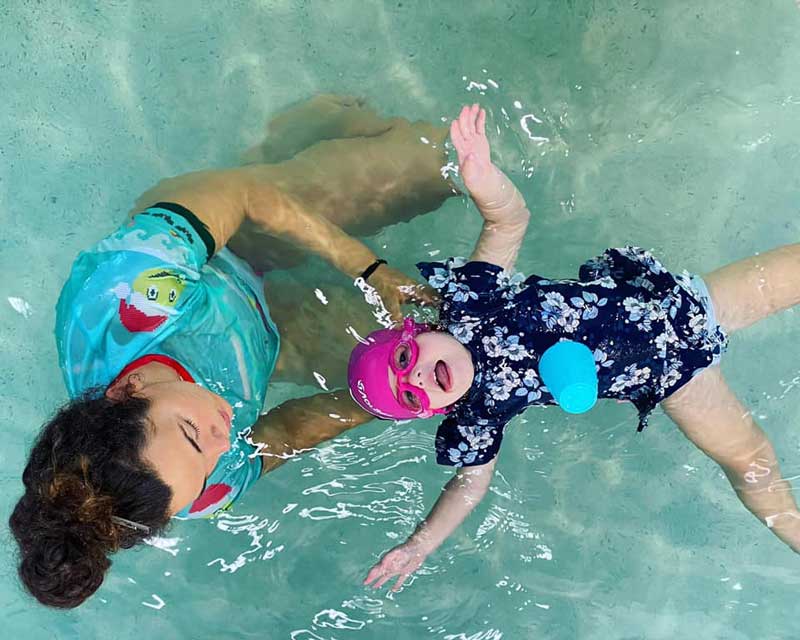 Baby swimming classes
Slide into the pool and take your baby swimming. Watch them grow confident in the water. Baby swimming classes help infants learn how to float in the water. Baby swim classes also encourage children to play and grow confident in the water while promoting water safety.
These lessons involve at least one parent and their baby in the pool. Parents play an essential part in supporting their child's confidence in the water. So, it is an excellent class for mum (or dad) bonding. Plus, you have the added benefit of meeting other parents and their babies.
Baby stroller groups
This outdoor exercise class for mums with babies provides fresh air and helps mums improve their after-baby body with cardiovascular health, general fitness and wellbeing. You can go at your own pace and bring older children too.
Some stroller groups boost the fun and health benefits with core workouts that include strength training, leg work and abdominals. Your baby gets to ride in the stroller as you walk along, and when you stop to do stretches, you can connect with your baby in their pram.
Check with your local council or online for a stroller group in your area. You may also want to start your own mothers' and stroller group with a focus on women's health. Meet at a local park, lake or walking track. If you have trouble fitting in time for more formal exercise classes, this is a healthy way to boost energy levels with other mums.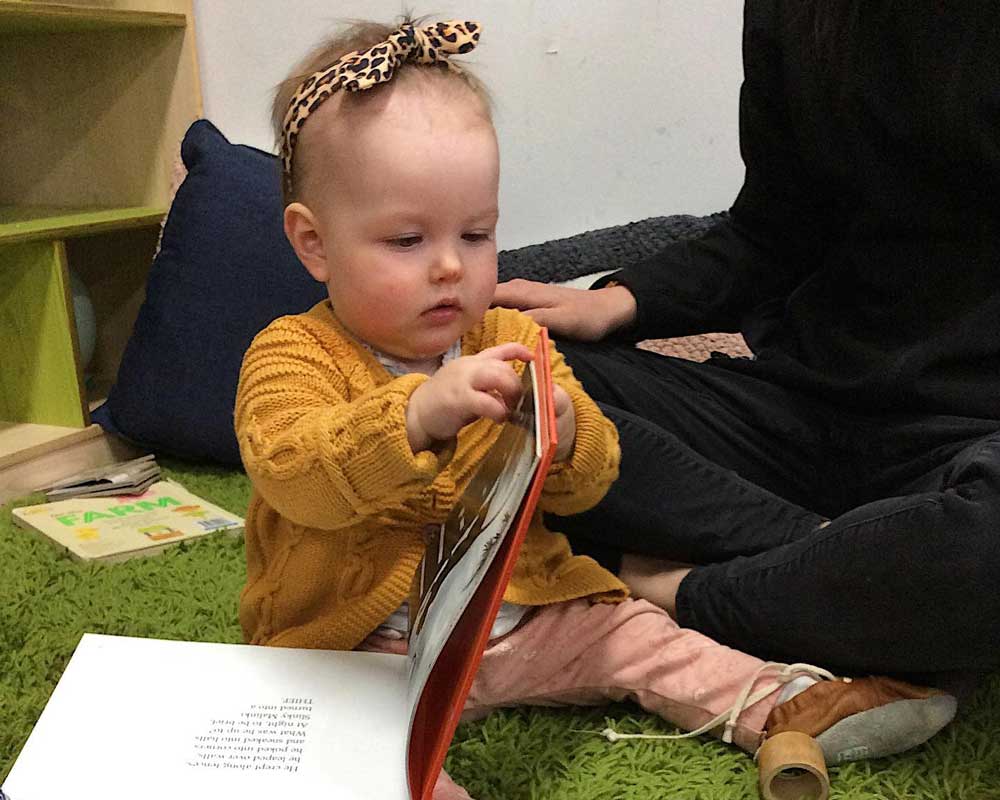 Other things to do with a newborn baby
There are many other things that mothers can do with their newborn babies.
Baby-friendly movie sessions – Cinemas provide baby-friendly movie times for mums with children. These sessions help mums and carers feel more relaxed with their babies. Event Cinemas call it Bring Your Baby where they dim cinema lights and lower sound levels to make the environment more comfortable for younger children.
Baby story time at your local library – Some public library services combine mini-stories with songs, rhymes, puppets and craft experiences. Libraries structure their book reading programs for children of different ages, so check out the ones relevant to your baby.
Lawn bowls – Another fun experience is to catch up with like-minded mums and their babies on the bowling green. Lawn bowls is a popular sport and not just reserved for corporate functions. Unlike a bowling arcade, the sound level is more to a baby's liking. You may also be able to enjoy lunch as some bowls clubs have an amazing coffee shop.
Newborn photography – Taking new family portraits is an awesome family bonding experience. The photos will last forever, and they don't need any unique props or outfits. If you can not afford a professional photographer, ask a trusted friend to take them for you. The photos will be great keepsakes and memories for years to come.
Baby music classes – There are lots of live music classes available for mothers and babies. They include singing, dancing, drumming, guitar, piano, or other percussive instruments. The best baby music sessions support parents to sing, dance and play along with their baby during class.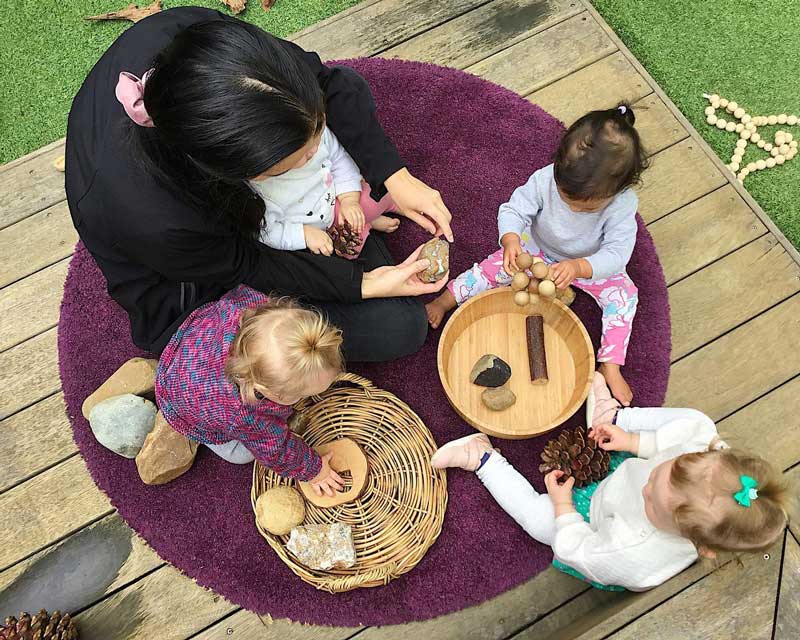 Celebrate your baby's first five years with Petit Early Learning Journey
At Petit ELJ, we celebrate children every day by creating engaging environments that inspire your child's curiosity, creativity and learning. We believe children always come first, recognising them as people with valued views and ideas.
We empower families to participate as decision-makers and partners. Our Educators take the time to listen, understand and engage in open and honest communication. Connect with our early childhood education and care services today to learn how we support families.