Alison's update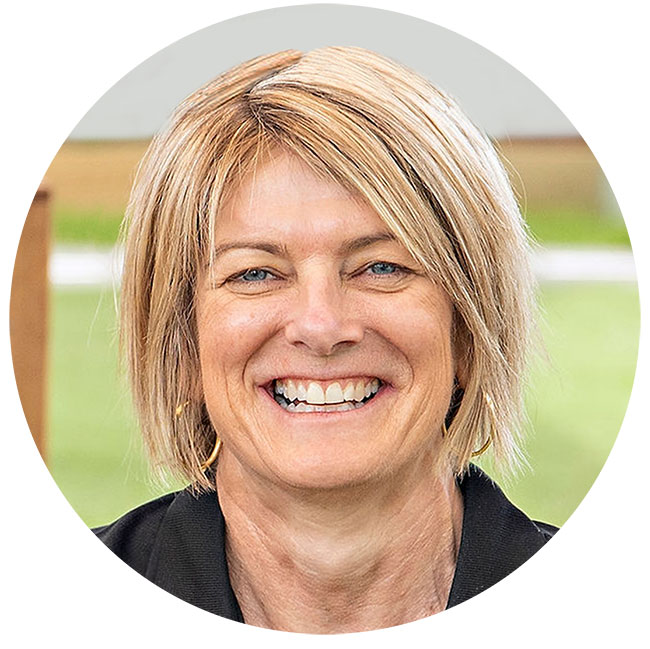 Chief Operating Officer
Welcome to our April 2022 family newsletter. In November last year, three Early Childhood Education and Care peak bodies warned of a growing staffing crisis. The Pandemic and a previous existing shortage of qualified Early Childhood Teachers have added more pressure on qualified and skilled labour in the childhood sector. Although our sector is not alone in feeling the urgent pressure to fill vacancies,  I want to assure you of Petit Early Learning Journey's steps to stay ahead of these shortages. We have undertaken many initiatives to recruit new people and retain quality Educators. Last year we created a new role, People and Culture Operations Manager, filled by Mathew Furbank, who has considerable experience and expertise. He has helped us focus on making Petit ELJ a great place to work with improved benefits, flexible working arrangements and competitive pay rates.
One of the initiatives we have undertaken is proactively searching for new team members. Our internal Talent Acquisition team is sourcing and attracting new talent by building networks and relationships with up-and-coming and experienced Educators. Our goal is to find new team members who have the right fit for Petit ELJ's culture, philosophy and beliefs and whose knowledge and experience will add value to our existing centre teams who make up our dedicated and much appreciated Petit ELJ family.
We feel it is vital that our recruitment process aligns with where we are heading and with our families' and children's needs and expectations. Therefore, we seek to understand each applicant's personal values and what is important to them. While there is an urgency to fill each vacancy, we want to make sure that we find the best person for the role. Overall, we have refined our recruitment processes to onboard the best talent in the ECEC sector.
We continue to strengthen our Employee Value Proposition through varied initiatives. By establishing our centres as a "home away from home", we are cultivating a sense of connection and belonging for our teams, encouraging their participation in a more personalised environment where we get to know their passions and aspirations as individuals. In addition, our partnership with a well-known registered training organisation means our current Educators can now apply for study scholarships, and we have several Educators who have already taken up this opportunity. We have also retained a dedicated Education Practice Advisor, Tanya Burr, providing them with access to a highly qualified and well-respected person in our centres. Tanya works directly with our teams supporting their professional development and nurturing their experiences and practices.
Our focus on retention and engagement with our centre teams remains our highest priority. We are strengthening our culture by celebrating our teams' successes and achievements. By conducting employee surveys and increasing regular engagement, we also provide opportunities for our teams to have a voice to define and guide our future. In addition, we are constantly developing initiatives to improve our alignment with what motivates our teams, how to find solutions around fears, including the Pandemic and accommodation shortages, and with what they value the most about working at Petit ELJ.
Feedback from our 2021 teams engagement survey identified our systems as a critical area for improvement. The rollout of our Petit ELJ Learning Management System to our services started in March. Through our Educator Portal the system delivers and tracks training such as child protection, food handling, Safe Sleep and emergency evacuation and as we progress it will house all organisational knowledge, including policies, procedures, forms and templates. Additionally it will host third-party training modules and internally developed sessions by our Education and Practice team. The 2021 family and team surveys also identified the need for additional IT equipment and a resources overhaul which is in progress across all of our services.
With Mother's Day just around the corner on 8th May, our children, teams and services are really excited about celebrating this occasion in style with their families and the remarkable people in our children's lives. We wish all mothers including mothers-in-law, grandmothers, great grandmothers and even more generations that came before a happy day. But it is also for the people who have taken on the role of a mother, who nurture us, love us and help us grow.
You can learn more about our recruitment processes and how to become an Educator at your local service. Perhaps you are at a different stage of your life and interested in changing careers? To learn more about the benefits of working for Petit ELJ, including our recent offer to permanent employees who can now access a 65% discount off the daily gap fee for any of their children attending a Petit ELJ service, talk to your Centre Director. We are always here to help.
---
Exceptional team member for April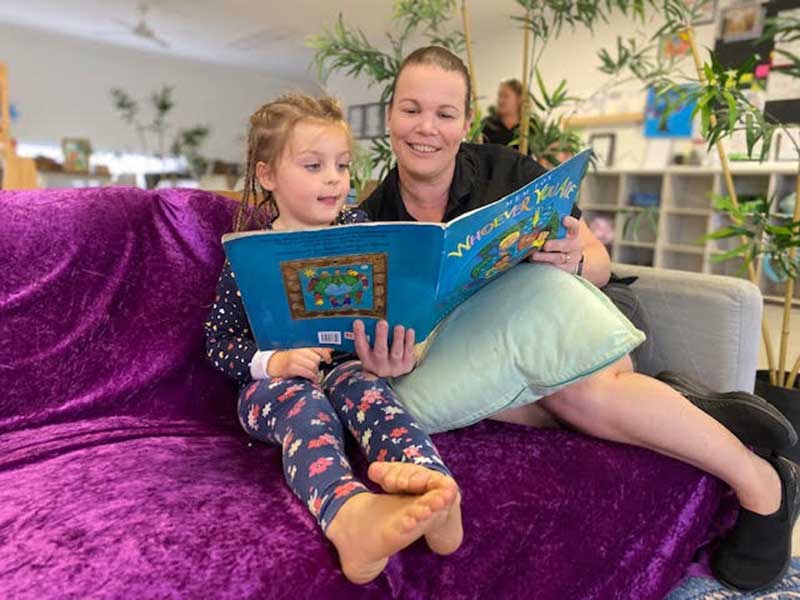 Renae Van Eck from Petit Early Learning Journey Murwillumbah
Our exceptional team member for April is Renae Van Eck from Petit Early Journey Murwillumbah. Renae has been with Petit ELJ for six months now and has taken to her role as Assistant Centre Director with ease developing strong relationships with the children, families, Educators as well as the broader community. Renae consistently demonstrates an exceptional ability to connect with those around her, collaborating and providing much-needed support to her peers and families.
Recently, Renae took the lead and organised Petit ELJ Murwillumah through the flooding that devastated its community. During this time, while the Centre Director was away, Renae connected with local community organisations to support the needs of the families and Educators at the centre, but also to provide support from Petit ELJ for the local community's recovery efforts. Renae worked closely with the donation centre on what was needed for the community, helping source and collect much-needed items on behalf of Petit ELJ that would benefit not only our families and teams but also other people in the local community impacted by the flooding.
Renae consistently goes above and beyond to create an environment that is warm, accepting and collaborative. She is truly exceptional in her commitment to Petit ELJ. Congratulations, Renae!
What do you like most about working at Petit Early Learning Journey?
The moment you arrive at Petit Early Learning Journey there is a welcoming feeling. I love going to work each day and being part of a community that genuinely cares about the children and their families.
What inspired you to pursue a career in early childhood?
I was inspired to work with children in early childhood because during these years children are developing skills that they will have throughout their entire life. Supporting children's confidence and independence is very important and rewarding.
Why is it important to make genuine connections with children?
Children must feel safe, secure and supported in order to reach their full potential, Educators can provide this for children by making genuine connections with them and their families.
Describe a couple of your favourite rainy day experiences for children.
Some of my favourite rainy day experiences to do with the children include face painting, kinetic sand making and dancing. We have had a lot of rainy days here in Murwillumbah recently and we have found that having a variety of things to do including playing outside in the rain keeps children engaged and happy.
---
Approaching deadlines for balancing CCS with Services Australia
Families are reminded of two approaching deadlines for balancing their Child Care Subsidy (CCS). You must take action before 30 June 2022 to avoid losing CCS or incurring debt.
The first deadline relates to families' 2020-21 income. CCS will stop if families do not confirm their 2020–21 income before 30 June 2022.
The second deadline relates to families' 2019-20 income. Families who are yet to confirm their 2019–20 income must do so by 30 June 2022 to avoid paying back all CCS for this period. Plus, you will also lose your CCS and Additional Child Care Subsidy eligibility from the first CCS fortnight of the 2022–23 financial year, as well as any eligible top-up.
If you miss either of these deadlines, you will need to confirm your income again. In addition, if you miss the second deadline, you will also have to repay any current or previous child care related debt or enter into a repayment arrangement.
You can find out more information on these two deadlines at Services Australia including current exemptions.
Please take action to confirm your income before these deadlines.
---
Featured educational program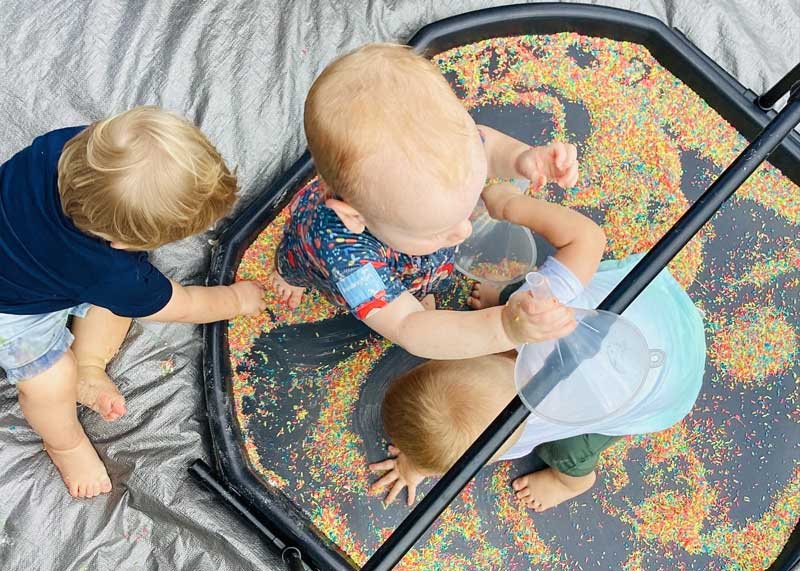 Nurturing creativity with Petit Early Learning Journey Burdell 1 & 2
This month Tanya Burr, Petit ELJ's Education & Practice Advisor discusses nurturing children's creativity with examples provided from Burdell 1 & 2's centre newsletter.
"Every child is an artist." – Pablo Picasso.
This is a well-known quote in many early childhood settings and it is the foundation for how we notice and respond to children's play and ideas.
At Petit Early Learning Journey Burdell 1 & 2, you will see our Educators offer many different learning opportunities to nurture children's creativity every day.
Early Childhood Australia's National Quality Standard newsletter written by Anne Stonehouse (2012) on Nurturing Creativity explores different creative experiences that children have the opportunity to engage with including:
Providing lots of loose parts, and natural materials.
Regularly making available a range of materials that encourage creative expression—for example, paints, blocks, paper, glue, textas, pencils and crayons.
Teaching children techniques—for example: wiping a brush on the side of the paint pot to prevent dripping, using the right amount of glue, or maintaining balance in clay sculptures.
Providing babies and toddlers sensory experiences and opportunities to explore and experiment with natural materials.
Introducing children to a variety of excellent examples of creative expression in art, photography, architecture, inventions, music, and dance.
Using a range of books, stories and other media that lead to beautiful, in-depth conversations and ideas
Allowing for big blocks of uninterrupted time to play and encouraging children's inquiries that extend over days or weeks.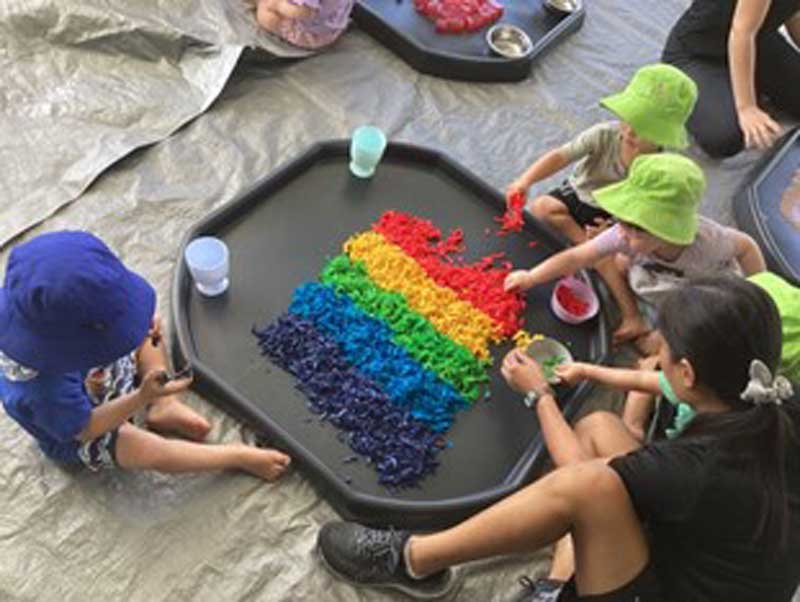 Examples from our studios on nurturing creativity
Our younger studios from Petit ELJ Burdell 1 & 2 participated in an incursion by Messy Monsterz Townsville. They set up an amazing sensory experience for the younger children to explore all their different senses.
Sensory is an exceptional experience that has many benefits and we will be exploring more of these experiences in Term 2. One advantage is that children begin to develop a sense of adventure by showing courage in trying new experiences and approaches. Supporting children in their decision-making skills to try something new also cultivates an adventurous spirit.
The children from Baby Boulevard in Petit ELJ Burdell have been very excited to assist with unpacking a big box of treasures that we received. By introducing more natural resources, the children have been embracing new exploring opportunities that are presented to them. The children find great pleasure in this play.
Natural resources are open-ended materials as they can be used by themselves or with other things. They encourage children to observe more closely and use all their senses. Loose parts play has been very visible within the studio with the incorporation of the tuff tray, where we have incorporated sand and everyday items.
Some of our studios have also recently celebrated Harmony Day in March with books, music, movement and handprint paintings, with children exploring different ways to express themselves.
A special mention of our Darling Drive studio in Petit ELJ Burdell 1 where the children have been exploring play. They were super excited to create their own personalised footprints in the yard, enabling the children to create a sense of belonging within the outdoor environment.
At Petit ELJ Burdell 1 & 2, we also believe it is important to acknowledge and celebrate children's creativity – to make their learning visible. You will see Educators and children co-creating studio and centre displays of children's creative expressions.
These displays always celebrate the process of creation as well as the completed product and often share a story told by the Educators and children. We invite you to have a look next time you visit your child's studio.
---
Community connections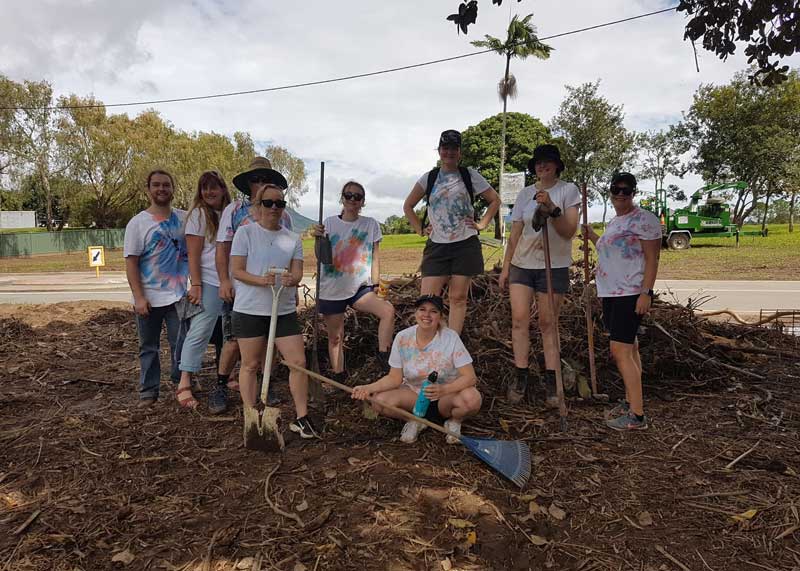 Our superhero volunteers from Petit Early Learning Journey Murwillumbah
Report from Shanyn Pelling, Centre Director.
Petit ELJ Murwillumbah is based in the Northern Rivers. The deluge of rain that fell during February and March impacted our community enormously. Unfortunately, when the rain began around 24 February, a few of the Educators from Uki were unable to get through due to road closures.
By Monday 28 February all roads into Murwillumbah were closed with the township completely isolated. There was no power, no internet and no phone reception. So many of the shops had to close due to the flooding.
The Superhero Week, which we planned for 7 to 11 March, was an opportunity for our families to have some fun and for the centre to rally and support our community by collecting donations for affected families. Superhero Week also allowed us to have conversations with our families who required assistance to learn what they needed.
We took the opportunity to reach out to other people and businesses to assist with the donations. Naturally, the children enjoy a dress-up day in any situation. So, it was a fun time for them to put the hardships aside and enjoy being children.
As the water subsided, it came time for the cleanup. Many of our Educators were already helping out in the community. After speaking with Amber Cole, our Operations Manager about other ways we could support our community, Amber suggested a team volunteer day to help the town.
So, we contacted the volunteer hub set up by locals in town to let them know how many of us would be available, and they allocated an area for us to go clean up and support. We have been working closely with the volunteer hub throughout the disaster, and there is still more to do.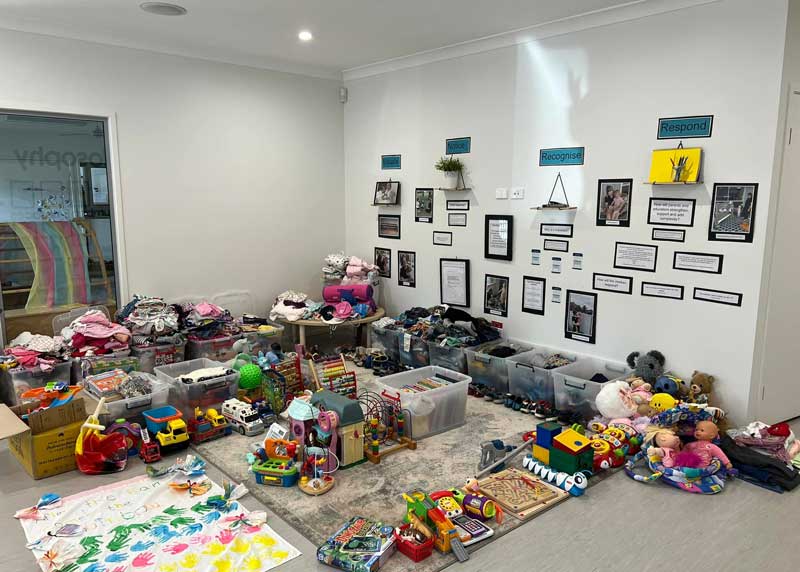 Our centre is still accepting donations. We offer these to our families in need first. Then, we send the items that our families don't need to the volunteer hub for the greater community and God's Closet, St Vincent de Paul Society and the Salvos.
We prefer to give these items away to places where we know they will go to people affected by the floods. You can donate through a range of avenues, including:
The volunteer hub in the town centre collects furniture and other items.
"It Takes a Town" associated with the Murwillumbah Community Centre accepts financial donations, with all proceeds going to flood-affected people. It is a fantastic initiative.
Thank you to everyone who has donated to our centre and community. We've been very grateful for the generosity of individuals and businesses who have been able to help our families and those in the greater community.
We continue to have conversations with our families. Their needs are ever-changing and sometimes a caring voice and ear can go a long way.
---
Awesome mums and bubs activities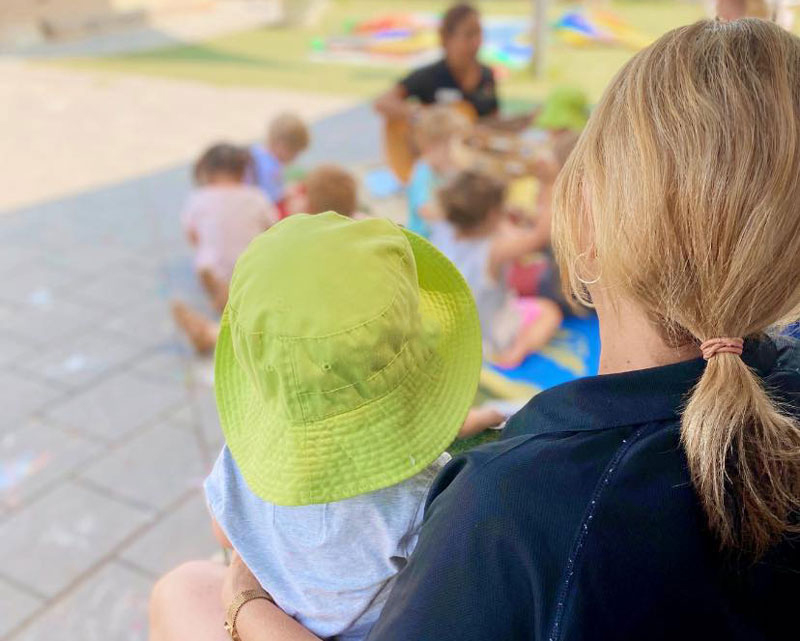 Our local communities love their mums and bubs. There are many ways to celebrate the arrival of a new baby and discover new experiences. Some places hold welcoming ceremonies, while other local community services invite mums and bubs to socialise or…
---
Latest parent review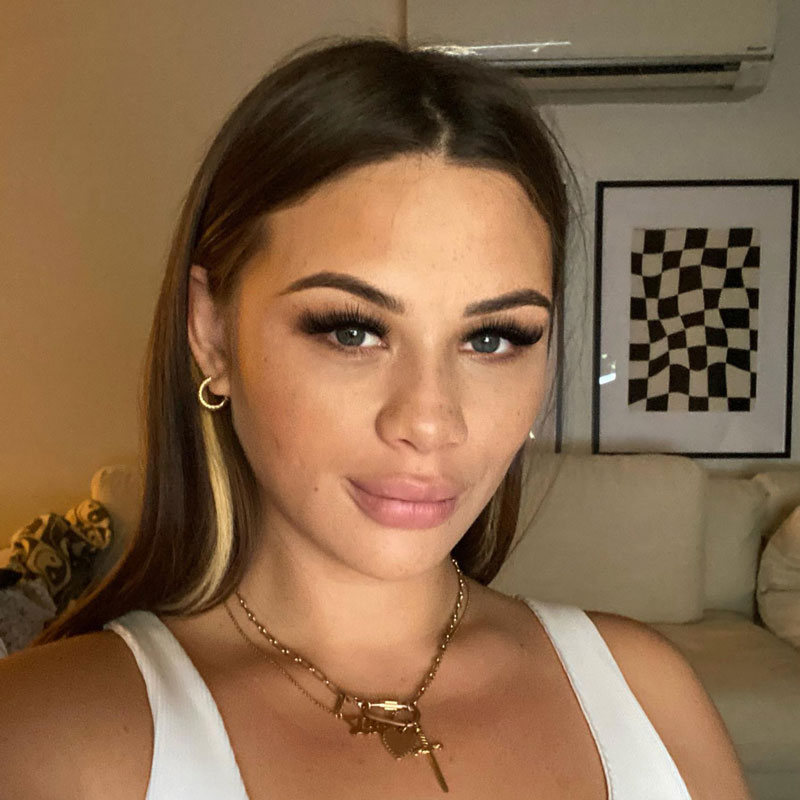 Pimpama
"An absolute godsend for our family and daughter 🤍 Such an incredible school that we had been looking for for so long. All the educators go above and beyond – after the first week every worker knew our names and always greet us with smiles and excitement.
Mel the centre director is stunning at her job, so approachable and fun to see in the mornings. I know I can go to her with any queries with no hassle or anxiety. She is fabulous!
The rooms are beautiful and modern. The curriculum is great for our 3-year-old and she's made so many friends – she truly loves coming to school. If you can get a vacancy here I highly recommend you do as I've never been happier with care for our little ones 🙏🏽🤍"
– Lyric Oseterika
---
Our culture: Communicating with parents – The strategies and tools we use to strengthen family partnerships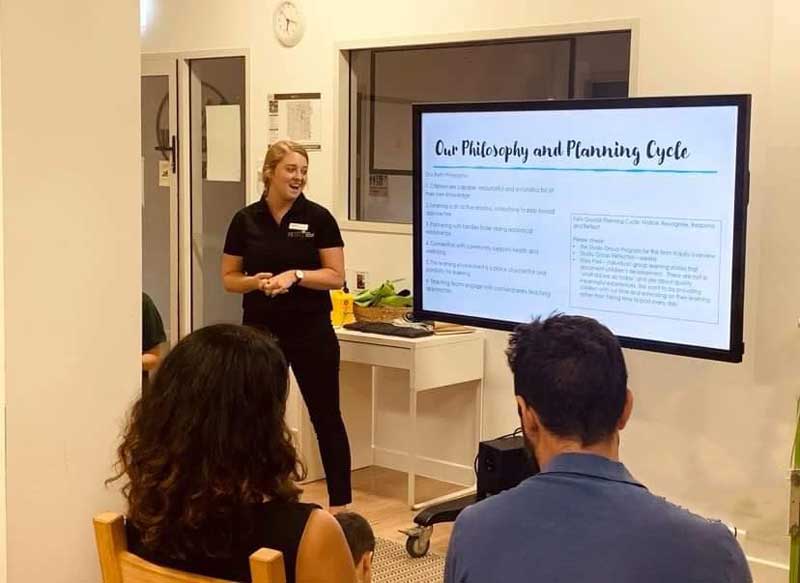 Communicating with parents in early childhood education and care is necessary for collaboration. It goes beyond discussing everyday essentials such as a child's sleeping behaviours to supporting children's learning.
---
Experiences from around our services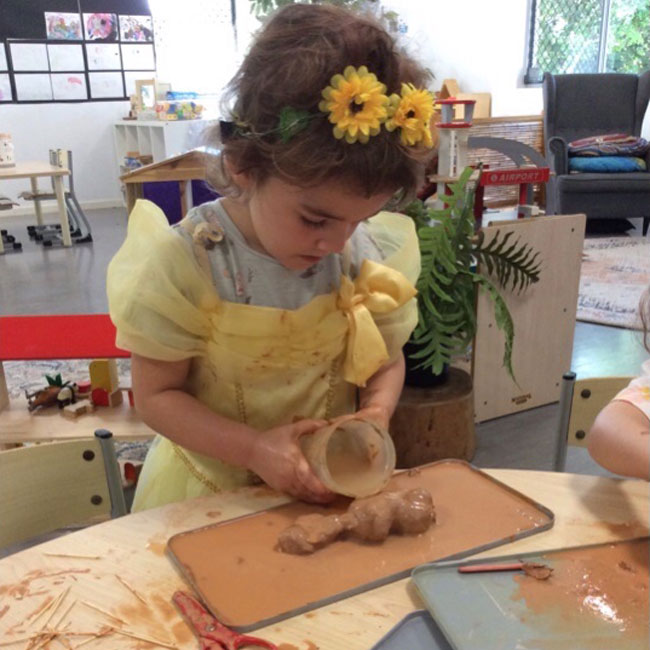 Petit Early Learning Journey Port Douglas encourages confident and involved learners
The Early Years Learning Framework Learning Outcome 4 tells us that "Children develop understandings of themselves and their world through active, hands-on investigation." A supportive active learning environment at Petit ELJ Port Douglas encourages children to explore with clay, water and other resources, where they demonstrated a high level of concentration and engagement in an experience that captured their interest.
Socialise with us!
👍 Like our Facebook page to follow our early learning journey.