It takes an exceptional person to work in early childhood education and care. At Petit Early Learning Journey, we're committed to supporting Educator's goals in an environment where they thrive and it provides them with the greatest satisfaction.
Every ECEC service in Australia is required to regularly evaluate and develop individual performance plans under Quality Area 7.2.3. Individual plans help to support employees' learning. When successfully implemented, they create engagement and develop new skills.
When developing an individual plan for professional development, we believe it's important to listen and support all our employees. We want everyone to reach meaningful goals by investing in our people with understanding, awareness and inspiration.
In this article, we look at supporting Educators' goals. We invited the teams from Petit ELJ Forest Hill and Petit ELJ Marian to share how our Educators work towards their goals, as well as:
How goals enable greatness within centre teams.
The different types of goals Educators work towards.
How goals enrich an individual professional plan.
How supporting Educators' goals are beneficial.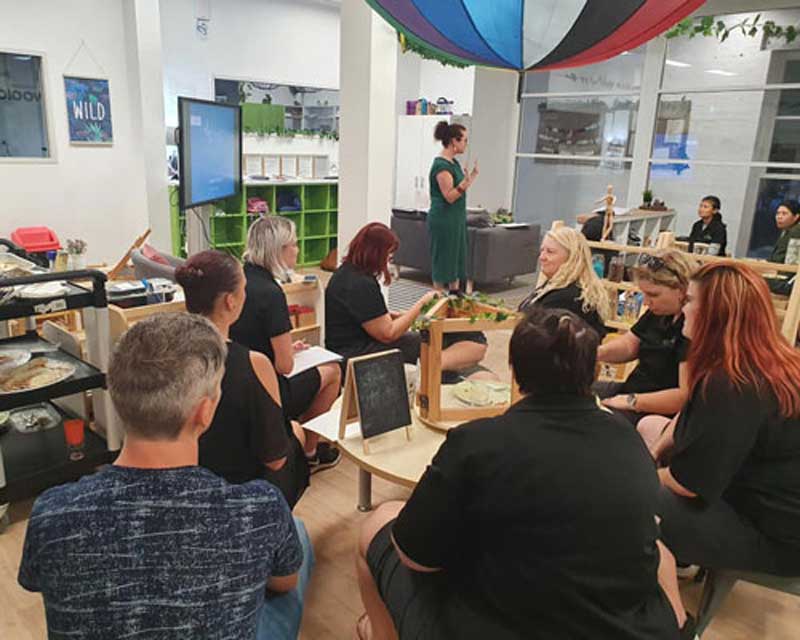 Enabling greatness by supporting Educator's goals in child care
At Petit ELJ, we understand that successful employees are happy employees. There are several ways we support Educators' goals and the goals of all our team members. Through recognition, inspiration, direction and purpose, we can achieve meaningful Educator's goals.
Individual professional plans promote professional development goals in early childhood education and encourage purpose, as well as a sense of engagement.
"We learn each individual's goals during the interview process", says Belinda Balaam, Centre Director at Petit ELJ Forest Hill. "Then once an Educator onboards with us, we get to know their goals through mentoring, meetings and one-on-one discussions."
"We also encourage each person to attain their goals through:
Discussions with other team members.
Mentoring with the Centre Director or Practice Leader.
Access to sector publications and articles for reading and research.
Discussions and partnerships with sector professionals and researchers.
Professional development such as workshops and seminars."
"Petit ELJ invests in and supports Educators' goals in child care. We purchase books on pedagogy and other topics that help deliver our curriculum and learning programs. In addition, we subscribe to early childhood magazines, and we provide Educators with access to sector professionals, professional development workshops and seminars."
"At Petit ELJ Forest Hill, some of our Educators are currently working towards individual goals to:
Learn new behaviour guidance strategies.
Become a responsible person.
Work towards an Educational Leader role.
Implement woodwork into their curriculum.
Effectively use critical reflection within their role."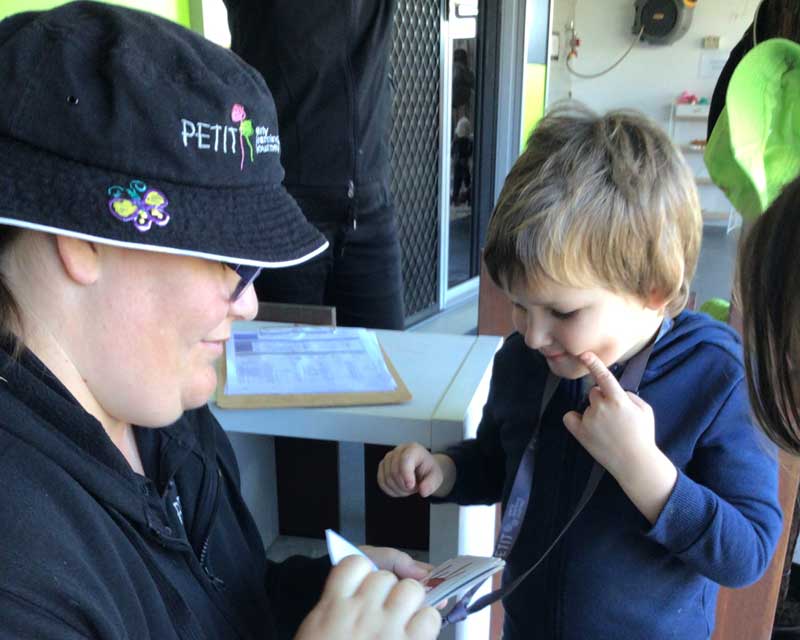 Setting professional goals in early childhood education
At Petit ELJ Marian, Regan Reay, Assistant Centre Director, shared some of Petit ELJ Marian's team members' goals with us.
"We have team members who are:
Undertaking study at the commencement of their ECEC careers.
Furthering their careers by undertaking a new role within the centre, such as an Educational Leader or Lead Educator.
Identifying areas within their skill set that require upskilling, so they can provide specific support for a child's needs."
"Our Educators are identifying opportunities within their everyday routines with the children that allow them to critically think about their study goals and reflect on how it integrates with their practices in the studio environment."
"They are also building connections with experienced Educators to support their personal and professional development and to grow their knowledge by engaging in reflections and conversations about children's learning."
"By engaging with families and community specialists, including children's occupational therapists, speech therapists, and inclusion support facilitators, our Educators can assess existing practices, receive effective strategies and implement beneficial changes that build on their current skill sets."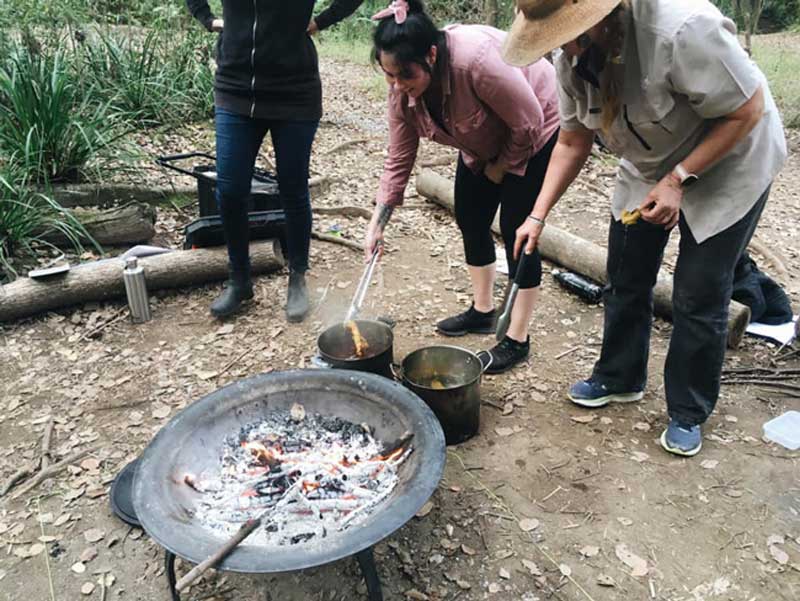 Encouraging Educators' goals through early childhood professional development
Professional goals align with your personal and professional development. They may be developed with your Lead Educator and Centre Director and recorded in an early childhood individual professional development plan.
Your professional development will help you develop skills and knowledge in identified areas that assist you to keep up with current pedagogy and upskill to provide specific support to children and their families. Individual Educator's goals can also link to the other aspects.
"Individual Professional Plans are a work in progress," says Belinda. "They change depending on the goals and the actions the Educators take to achieve the goals. Other influencing factors include:
Our services Quality Improvement Plan, which we continually review through surveys with families.
Through self-assessment of skills, abilities and needs within the service.
Reflecting on our service philosophy to see where we need to improve.
Children's and families' needs within the centre."
"We hold regular meetings to go over goals and discuss the actions taken. We reflect on what was learnt to achieve the goal and each plan has specific targets and dates to meet with three review dates."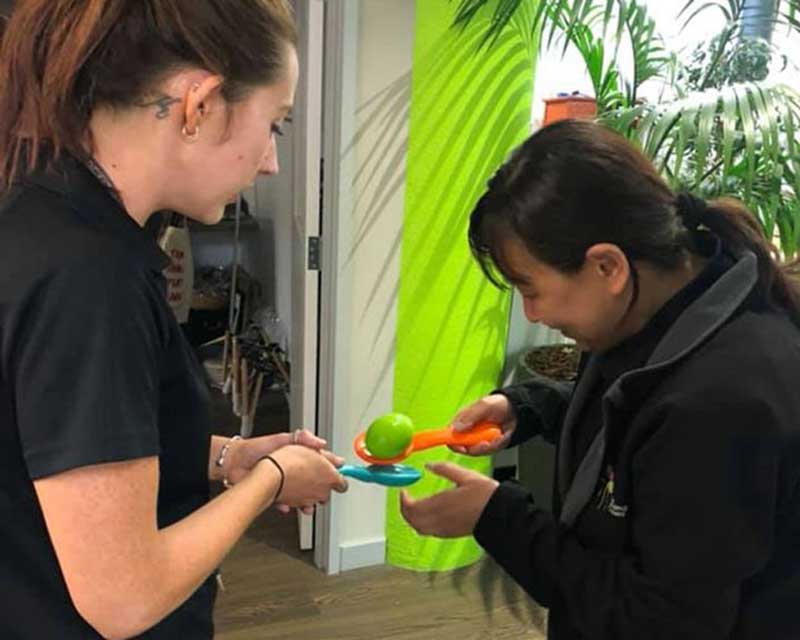 Collaboration and professional goals in child care
At Petit ELJ, we believe our teaching teams benefit from collaborating and working in partnership towards their individual goals. Our teams have a wide range of qualifications. When they collaborate, they learn from each other's diverse experiences and expertise.
"Our teams share what they have learned with others at team meetings. This inspires others to be aware of different strategies or ideas they can implement to improve their practices," says Belinda.
"The identification of an Educator's goals for upskilling not only builds genuine connections with family and community specialists, but it evolves Educators' capabilities," says Regan.
"For example, when we support Educators' goals to assist children with additional needs in their studio, it not only creates new skills for the Educator, but it helps those children and families to integrate, thrive and flourish within the early childhood education environment."
"The sharing of new knowledge between Educators within the same studio also encourages their peers to develop their skills too. By doing so, it creates an inclusive environment for children who require additional support to engage socially."
"Through collaboration, we also share what we have learned with Educators from different studios, and Educators who relieve within the studio to create consistency within the centre environment and improve our overall quality of service.".
Working in partnership towards achieving individual professional goals requires commitment and respect for one another's roles, experience and expertise. At Petit ELJ, we understand the importance of communicating and planning in collaboration to respond to children's needs.
By supporting individual Educator's goals, we deliver a comprehensive, holistic and continuous approach to education and care and this helps our teams to grow and succeed.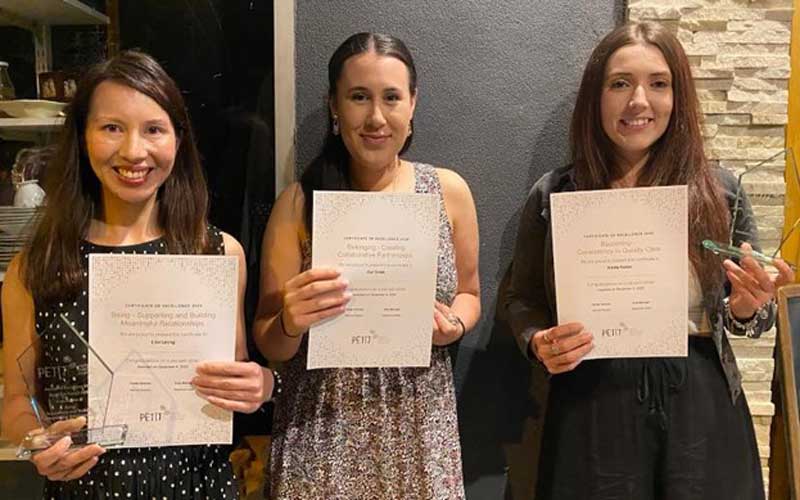 Achieve your Educator's goals with Petit Early Learning Journey
Are you ready to create an inspirational vision for children's learning? Are you driven by a desire to continually improve your knowledge and skills while sharing your experience and what you learn in a collaborative and team environment?
We're seeking motivated and goal-driven Educators with a genuine desire to grow and share their knowledge and expertise. If you enjoy engaging with families and the wider community to deliver a learning program with a local context then we want to hear from you.