The Centre Director in early childhood education and care is the leader of a child care service, but the role isn't all about being in charge. While you're responsible for the centre's daily operations, you're also accountable for nurturing and leading a professional learning community.
At Petit Early Learning Journey, our child care Centre Director plays a central role in delivering quality education and care. They lead a team of Teachers and Educators to provide quality outcomes through researching best practice and a shared approach to pedagogy.
Our Centre Directors connect with a diverse group of people in their central leadership role, including families, children, sector and community leaders. They also need strong leadership skills to attract, retain and motivate their teams through critical thinking, collaboration and reflection.
The Centre Director spends a significant part of their time outside our studios covering a range of responsibilities, from being accountable for the health, safety, and well-being of everyone in the centre to managing administrative functions, performance and financial targets.
In this article, we invited our leaders from Petit ELJ Burdell and Petit ELJ Richmond to discuss the role of the Centre Director. If you're interested in a career as an Assistant or Centre Director, read on to learn:
What makes an effective child care Centre Director.
The duties, responsibilities and examples of everyday practice.
Tips for building a career and providing leadership.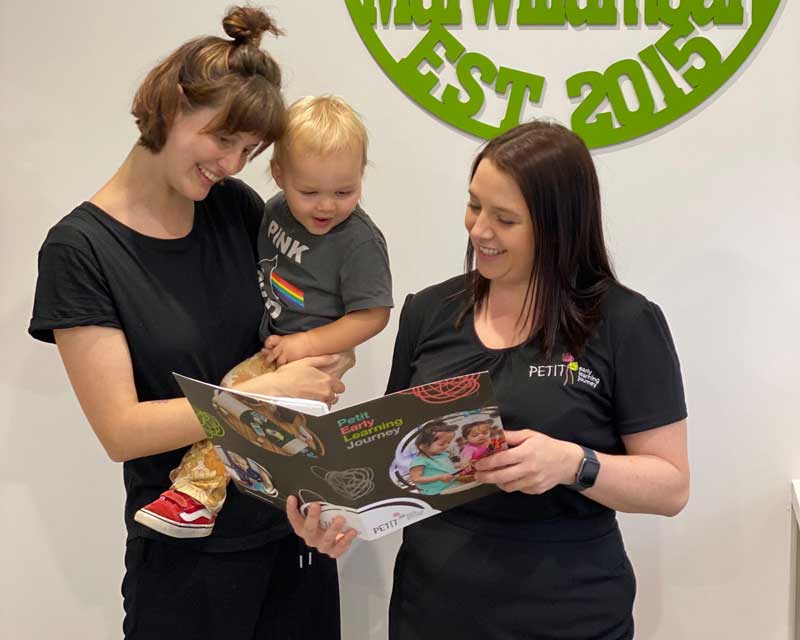 What does a child care Centre Director do?
A child care Centre Director is the leader of an early childhood service. They have many duties and are responsible for the overall management of service operations. In their role, they provide effective leadership and educational direction to deliver quality outcomes.
"I help to maintain and create relationships within the service with families, children, schools, and other allied health professionals in the area to create strong community bonds," says Stephanie, Centre Director at Petit ELJ Richmond. "I teach Educators and children how to keep grounded, resilient and grateful through unfavourable and challenging situations."
Katie, Centre Director at our Petit ELJ Burdell centres 1 & 2, assisted by Larissa at Petit ELJ Burdell 1 and Natasha at Petit ELJ Burdell 2, agreed that building relationships with families, children and Educators are among the top duties. They also listed:
Responding to new tours and enrolments.
Maintaining budgets.
Community involvement.
Creating a safe and supportive environment for children, families and staff.
"It's essential that the Centre Director creates a warm service," says Stephanie. "You have to ensure you are objective and understanding of families and their situations. I have to create a safe environment for all children and my team."
On the general responsibilities of a Centre Director, Katie, Larissa, and Natasha added:
Office duties.
Supporting teams and families.
Ensuring all policies and procedures are in place and followed for the safety of all children, families and teams.
Recruitment of staff keeping in line with our practices and Petit ELJ philosophy.
Building supportive and reciprocal relationships with families and Educators.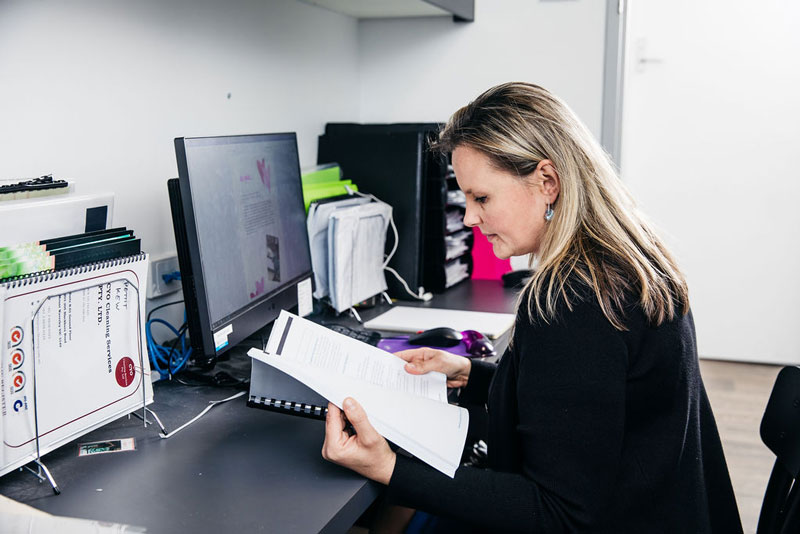 What makes an effective Centre Director?
Leadership is the process of social influence that maximises the efforts of others towards the achievement of a goal. An effective Centre Director needs strong leadership skills so they can improve the quality outcomes for their service.
"I help to improve quality outcomes by mentoring teams and by sharing knowledge," says Stephanie. "Centre Directors in early childhood education need to ensure that you can show Educators what to do instead of just telling them it should be done."
"For example, when developing relationships, I introduce myself and approach every situation objectively. It's important to understand that things are different for everyone. At Petit ELJ, we go above and beyond for our families, becoming partners in the quest to provide the best care for their child.
"It's important to know children's little idiosyncrasies so you can always build on what is important to them. As a leader in child care, understanding the diversity of your community and being adaptive is valued."
Katie and her team agree that a Centre Director leading by example can inspire a committed work ethic and supportive team that creates a safe and inclusive centre for all families and children. "Relationships require open, honest and respectful communication."
"By creating an open and trusting relationship with families, you create opportunities for your team and community involvement through contacts. For example, we have fire, police and ambulance visits all linked to families within our centre, as well as building beautiful and reciprocal relationships with the children in the entire centre."
A Centre Director also leads and teaches a team through mentoring, guiding and building their capabilities. "We hold regular team meetings at Petit ELJ, creating opportunities through learning with online forums, courses and communicating openly to see where Educators need support. It's critical to follow up and make sure they get the support they need in those areas."
The Guide to the National Quality Standard broadly defines leadership in an early childhood education (ECE) setting as "a relationship between people and the best leaders are those who are able to empower others."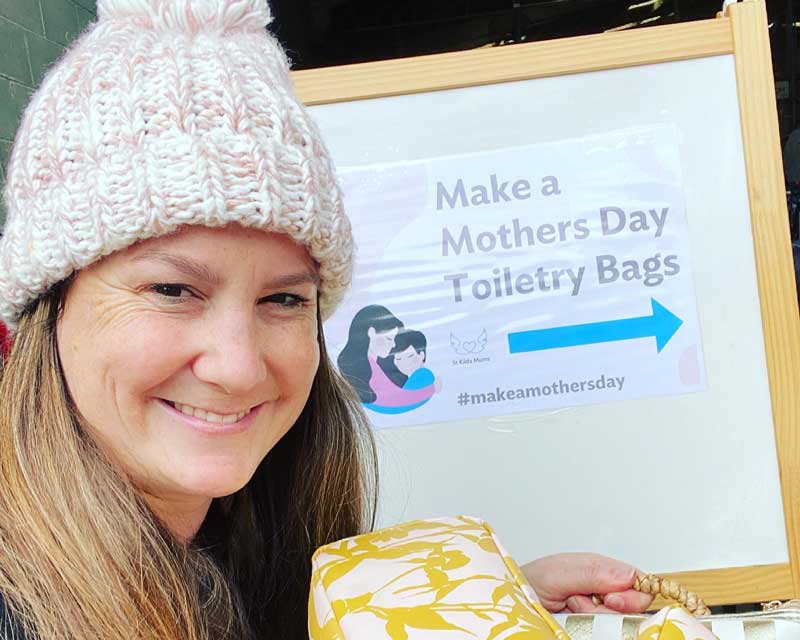 Tips for becoming an early childhood Centre Director
There's a big difference between being a Centre Director and an Educator or Early Childhood Teacher. If you're considering a career change, you should first think about what attracts you to working in early childhood education and care.
Then, if you still feel strongly about taking on a centre director's responsibilities, you should broaden your skillset and gain leadership and some administrative experience. It's an exciting opportunity for emerging leaders with strong people skills.
"Patience, empathy, ability to trust yourself and your instincts, along with organisational skills, multitasking, and surprisingly maths," are the skills and abilities that Stephanie feels makes for a good Centre Director. "It's also important to make sure that all voices in the service are heard."
"Being honest, respectful, non-judgemental, approachable, empathetic, supportive and organised" are qualities that Katie, Larissa, and Natasha believe make for a good early childhood Centre Director. "You need to be supportive in all areas with your families and teams. Being able to mediate conflict resolution in an approachable and professional manner is also important."
"Listen to each other, be approachable, work hard to create positive relationships with all your families, children and teams. This will make the work environment positive. Above all, remember to smile even through tough days because the job will also bring you so much joy."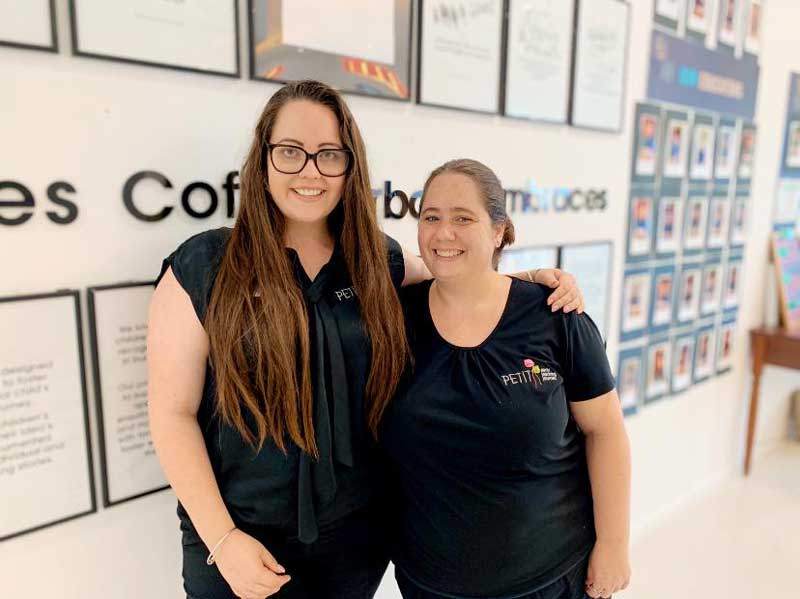 Become a Centre Director with Petit Early Learning Journey
At Petit ELJ, we're committed to ongoing personalised professional development plans for all our people. We provide our teams with specialised sector training, workshops and masterclasses, and strongly support collaboration, reflection and celebrating success.
If you're passionate about early childhood education, best practice and want to be valued for your hands-on leadership role, share your journey with us. We're interested in hearing from like-minded professionals who empower others to always put children first.