Do you have crayon or pencil marks on your walls? Children as young as 2 make marks on all sorts of things to express their feelings. Toddlers and preschoolers begin to develop pre-writing skills as they scribble, draw and imitate letters in an attempt to communicate.
Pre-writing skills are part of the foundational literacy skills that children need to develop before they begin writing. They include things like, learning how to hold a marker and awareness of print.
Knowing when to begin encouraging emergent writing skills can be confusing for parents. When a young child asks how to write something, should you write it for them, sound out and write the letters together or just let them guess and praise them for giving it a go?
To help clear the air on pre-writing skills we spoke to Hailey, an Early Childhood Teacher from Petit Early Learning Journey Springfield on:
The best age for encouraging pre-writing skills development.
Examples of writing readiness skills.
The building blocks for emergent pre-writing skills.
Whether there are pre-writing milestones for different age groups.
Pre-writing activities to support foundational literacy skills.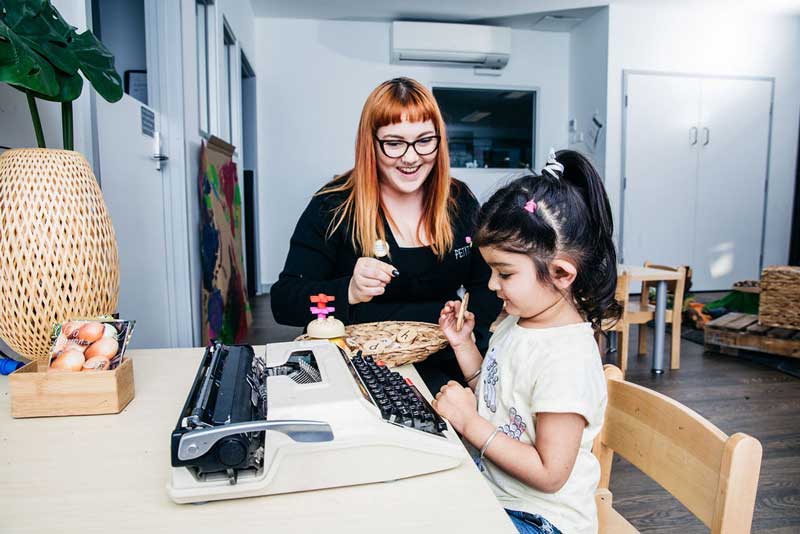 At what age should you start encouraging pre-writing skills development?
Children begin to learn how to recognise and practise writing letters in preschool and kindergarten. Children also start to practice writing their name. Learning how to inscribe though, is only one piece of the early writing mystery which begins when children are babies.
"Early writing skills start when children are babies," says Hailey. "There are so many different things involved in learning to write, such as the development of oral communication skills. You can't expect a child to know how to read if they have delayed speech or language development."
"Reading to children and being in a print-rich environment; letting them have access to books at a young age is critical. "It's also important to develop a child's strong hand strength. So encourage children to go climbing on swings like monkey bars to develop gross and fine motor skills."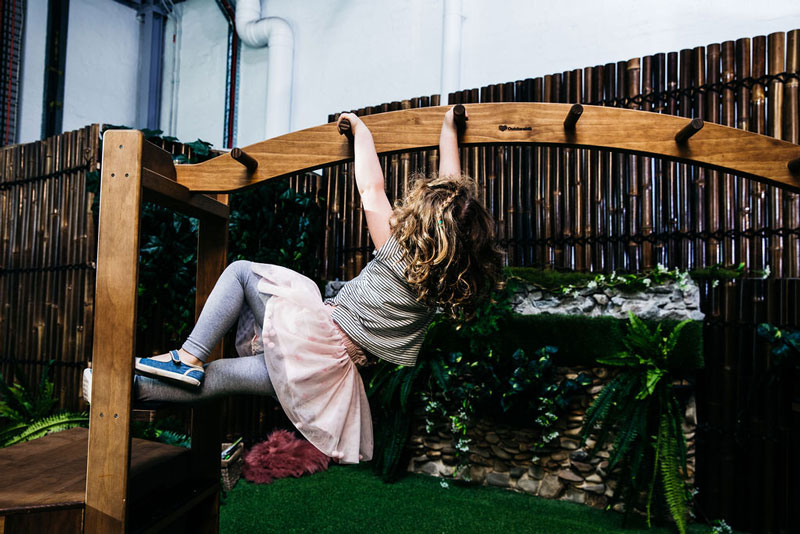 What are writing readiness skills?
Writing readiness skills are the skills children need to develop before they begin writing.
"Writing readiness skills are important so a child can hold a pencil correctly," says Hailey. "That's something you can start encouraging when they are a year or two old by letting children draw. Drawing basic figures and shapes is the pathway to being able to form letters."
Pre-writing shapes are the strokes that make up most early drawings. Shapes like:


"Through drawing, children can get the skills that they need to write. I think it's important as well to wait for them to be interested in what they're doing and to have a passion for it. If you force them, then they are not going to like doing it all."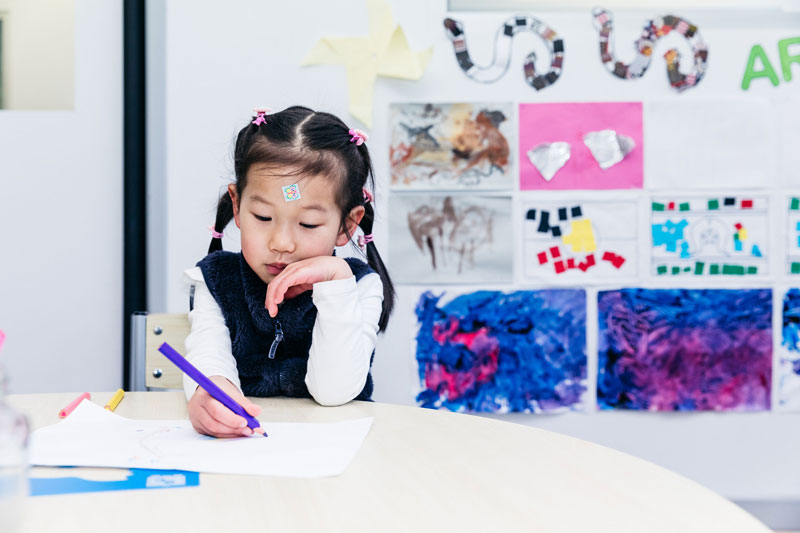 What are the building blocks for emergent pre-writing skills?
Aside from encouraging drawing, Hailey lists the following as essential building blocks for emergent pre-writing skills:
Oral communication.
Developing an interest in reading.
Immersing in a print-rich environment.
Being able to hold a pencil correctly.
Building strength in the child's hands.
"You can encourage a child by pointing to words or letters when reading and talking about the sounds of letters in their names. For example, if you're out shopping and your child's name is Edward you see a sign with the letter E you can point to it and say, 'Can you see an E in that sign? I can see an E. It looks like the letter E in your name.'"
Hailey also strongly encourages building up a child's hand strength with clay. "A great way to build strength in the hands is through clay. Clay has more resistance than putty. We do a lot of work with clay here at Petit ELJ Springfield, so hands become much stronger."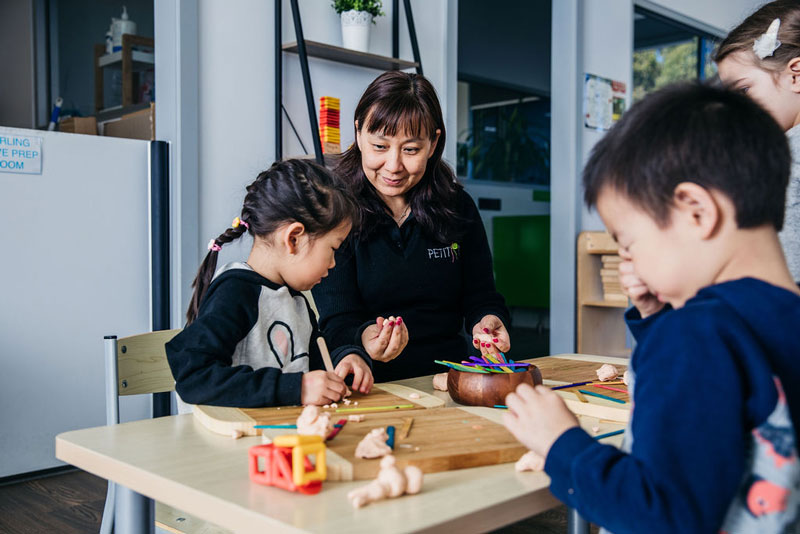 Are there pre-writing milestones like mark making?
While you can encourage children as young as babies to develop an interest in writing, Hailey doesn't feel pre-writing milestones fit into specific age groups. "Every child develops differently."
"You can introduce toddlers to painting as a way of being able to express their feelings and thoughts on paper. You can let children have the freedom to draw what they want rather than guiding them to draw a specific way."
"For preschoolers, you can start to encourage them to introduce letter and number knowledge into their drawings and other interests. It's important not to force it, as you don't want to discourage learning but to see whether they want to do it."
"Encouraging mark making is vital as there are certain marks or symbols that children learn to recognise first."
Mark making for children includes the use of lines, textures, patterns and shapes. You don't always need paper to encourage mark making as you can also do it in the sand, snow or mud. By talking about the shapes and the size of shapes that children draw, it encourages language development.
"When adults comment on the different marks they make children start to realise symbols mean something more."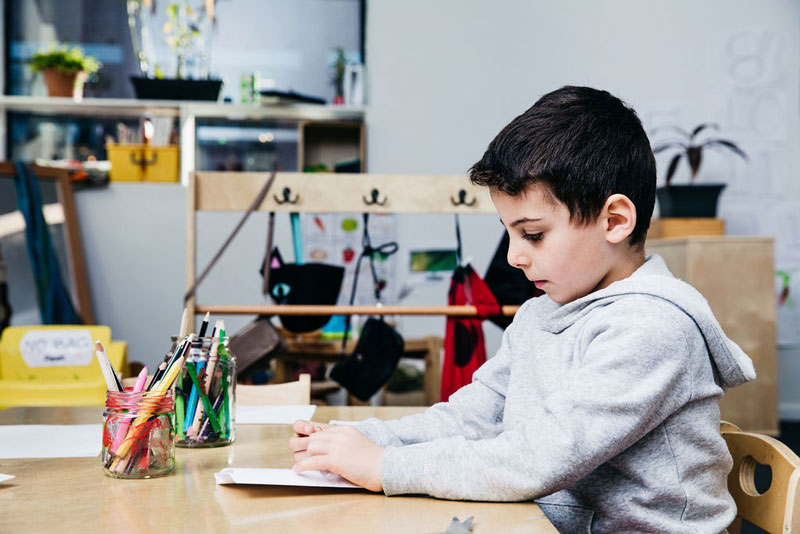 Tips and ideas for pre-writing activities
For parents wanting to encourage the development of pre-writing skills, Hailey highly recommends reading to children. "Read, read, read – you can never do too much!"
You can begin reading out loud to your child in the womb. Science shows that third-trimester babies can recognise and learn from the sound of their mother's voice. Hearing families read:
Strengthens bonds between families and babies.
Encourages families to develop good reading habits.
Encourages early language development.
Helps to calm both you and your unborn child.
Aside from reading, Hailey also urges families to have a print-rich environment. "Immerse your children in a print-rich environment. Give them books to access. Read to them and with them, and point out the letters when reading and writing."
"For older children who are showing an interest, point to the letters in their names when you're out shopping and encourage them to hold a crayon or pencil correctly. Giving children the tools to begin mark making will build their confidence to learn to write."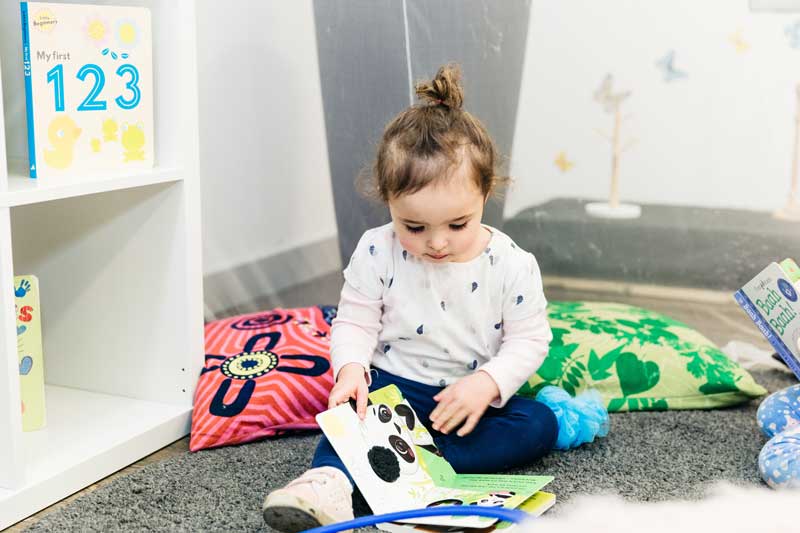 Inspire your child's love for learning with Petit Early Learning Journey
Young children are active learners. Their direct involvement with people, places and things contributes to their learning experiences. Children who are inspired at a young age are more comfortable exploring new ideas and more confident using paintbrushes, pencils and books.
Are you looking for an early childhood education and care centre which strongly believes children come first and are driven by their curiosity to explore? Book a tour with your local Petit ELJ centre to learn more about our approach to children's learning.