Our responsibility to explain Anzac Day to preschoolers is made easier by their natural fascination for learning things about the past. Anzac Day, held on 25 April, is a national day of remembrance for serving or ex-service Defence Force members in Australia and New Zealand.
To explain Anzac Day to preschoolers, you need to begin with a straightforward approach.
The Anzac Day tradition started a long time ago. It was first observed on 25 April 1916, which is over 100 years in the past. It's an important day for Australians and New Zealanders who recognise it with a public holiday and commemorative occasions.
Anzac Day marks the anniversary of the first major military action fought by Australian and New Zealand armed forces during World War One. ANZAC is an acronym for Australian and New Zealand Army Corp and the people in these forces soon became known as Anzacs.
To help understand how to explain Anzac Day to preschoolers, we asked our Educators at Petit Early Learning Journey Caloundra for advice.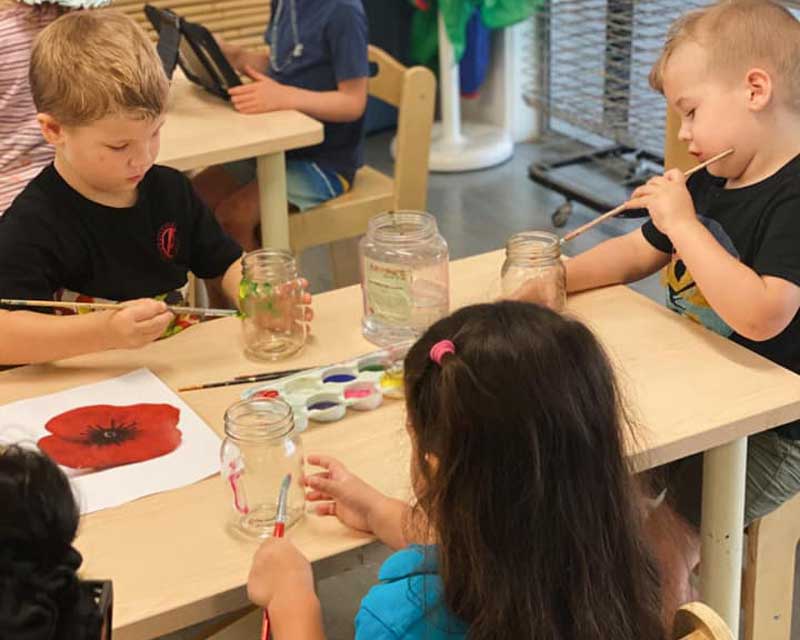 How do you explain Anzac Day to preschoolers?
"To explain Anzac Day to preschoolers, it's important to start with what Anzac means and how it represents Australia and New Zealand and the men and women who fought, and brought peace to our countries, so that we may be able to live freely," says Megan Stephenson, Assistant Educator for Haven Place studio.
"In our studio, we use group time to approach this topic. We may have a few stories up the front being held by the Educators as a visual aid. If no stories are available we would print out a few pictures as a visual aid and create a discussion time."
"Before Educators begin to explain what Anzac Day means, we would ask the children a question like, 'What do you think Anzac Day means?' to gauge whether the children already have an idea. We would also ask questions about what they see in the pictures or books we provided."
Over in our Treasure Cove studio, Sarah Appleton, Lead Educator and Kate Eastley, Assistant Educator also approach the topic of Anzac Day by starting conversations with the children by asking them questions like:
What is Anzac Day?
Why is it significant to Australia as a country?
Sarah and Kate read books with the children and there are a variety of age-appropriate books to explain Anzac Day to preschoolers.
They also have conversations about what freedom means as a country and what Anzacs sacrificed for us to live safely. They discuss the mateship and courage of the Anzacs, and they talk regularly about caring for each other, not only as a group but as a country and world.
"If any of the children have grandparents that served in previous wars, it's a knowledgeable experience to have veterans come in to visit the children to talk about some experiences," says Sarah. "They may show the children any items from the war, such as badges or a diggers hat, or any photos of the trenches and environment the soldiers lived in."
"We also explain and implement a minute silence, listen to the last post and encourage children and families to participate in Anzac Day gatherings. Leading up to this the children can create candles to light with their families on the morning of Anzac Day, bake Anzac biscuits and discuss their relation to the soldiers."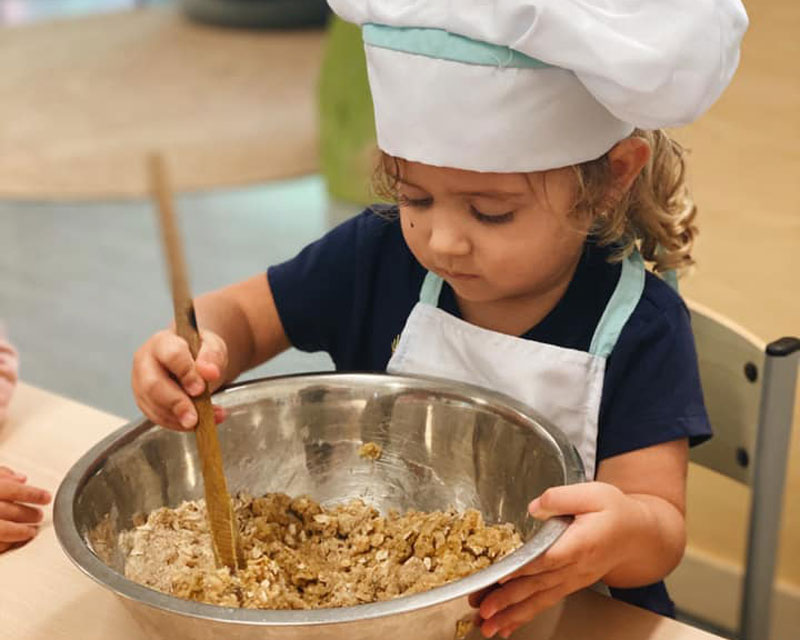 Engaging children with Anzac Day activities
"We would set up Anzac Day activities for the children to create their own 'Poppies'," says Megan, "and we explain to them the meaning behind the flower and how it symbolises the soldiers that sacrificed their lives to give us a better life with our friends and families."
"As a group, we may sit the children down in front of an iPad or an interactive board and play The Last Post. We also explain to the children that a soldier would play this to inform all the soldiers that it was the end of another day."
"Last year, one of the Anzac Day activities involved creating lanterns using glass jars and a candle that the children took home to light with their families on the dawn of Anzac Day," says Sarah.
"As a studio, we shared a minute of silence followed by the 'ode' and listening to The Last Post," says Kate.
Kate and Sarah also incorporated spaces within the room as a way for children to understand Anzac Day. They set up medical beds and tents to give the children an understanding of the environment the soldiers were exposed to overseas.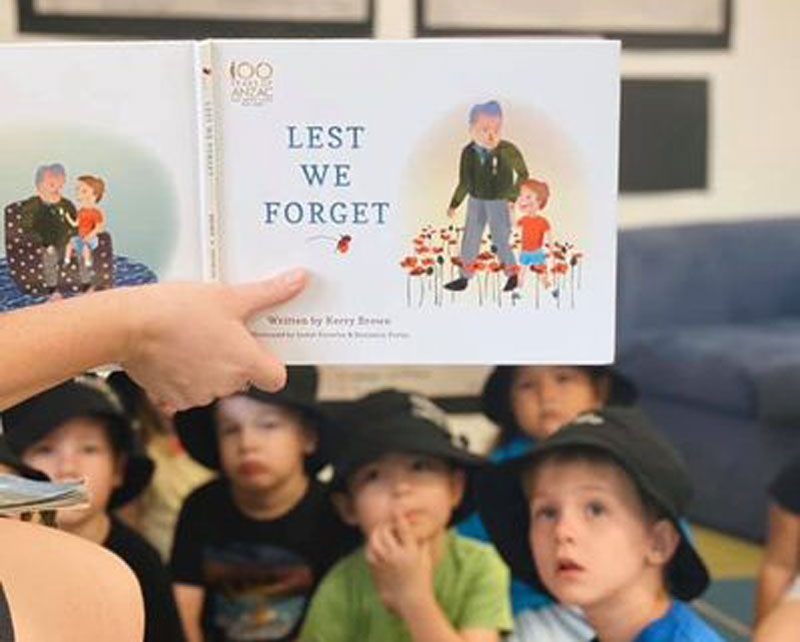 Children's books about Anzac Day
"A good book that can be read is called Simpson and His Donkey by Mark Greenwood," says Megan. "It's about a man by the name of John Simpson Kirkpatrick and how he used a donkey to transport wounded soldiers day and night as they fought in Monash Valley to the beach on Anzac Cove."
"Another good book to read is called Lest We Forget, written by Kerry Brown."
Kate and Sarah also recommend Lest We Forget and Simpson and His Donkey. Other books about Anzac Day that they suggest include:
Anzac Ted by Belinda Landsberry.
An Anzac's Tale by Ruth Starke.
My Grandad Marches on Anzac Day by Catriona Hoy.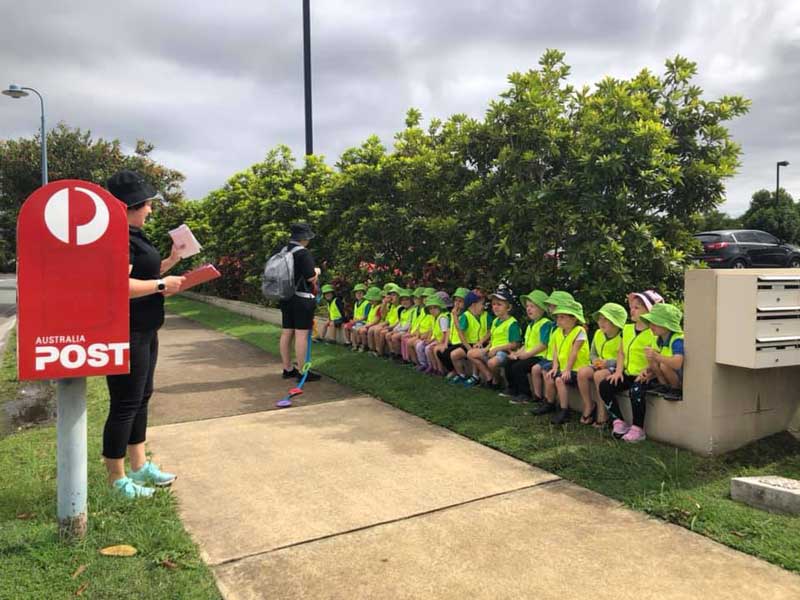 Connecting children with community events for Anzac Day
"Forming collaborative community partnerships is definitely something we have done and would love to do more of," says Megan. "However, in 2020 due to the restrictions of COVID-19, our preschoolers took home candles they had made and lit them in their driveways at home to commemorate our fallen soldiers."
Previously, Educators from Petit ELJ Caloundra have encouraged families to participate in Dawn services, posting information, reminders and schedules to Storypark for families.
Immersing children in community and cultural experiences helps to create meaning and broadens their understanding of the occasion. Once you explain Anzac Day to preschoolers, you can build on it with activities and experiences.
"An excursion to the RSL memorial gives children a real visual idea about the war and what tools, equipment and clothing were used by soldiers. Having a war veteran attend the centre to share stories with the children makes for a special experience between the different generations," says Sarah.
"I believe there are no better people to educate children about Anzac Day than those who fought for our country. Sending craft, paintings and drawings to our serving soldiers boosts morale. Brad Copelin (a former career soldier and veteran) says:
'The involvement of ELC gives a tangible connection between the children, the current generation of soldiers and the Anzac legacy. It can also be mapped to EYLF,  learning outcomes and meets NQS requirements set out by ACECQA.'"
Why is it important for preschoolers to learn about and commemorate Anzac Day?
"It's important for children to continue to learn about Anzac Day," says Megan, "because it demonstrates the sacrifice the men and women took to protect our countries and to be grateful that soldiers were willing to give their lives so that people of today can live freely."
Both Sarah and Kate believe learning about Anzac Day helps young children to understand Australia and its people. "The ceremony and traditions are such an integral part of Australia's cultural diversity," says Kate.
Discussing Anzac Day with children ensures that stories about Australia and New Zealand's heroes and combined history are passed down to younger generations at a time when they are actively interested and engaged.
By discussing the history behind Anzac Day, young children come to better understand the value and need for peace.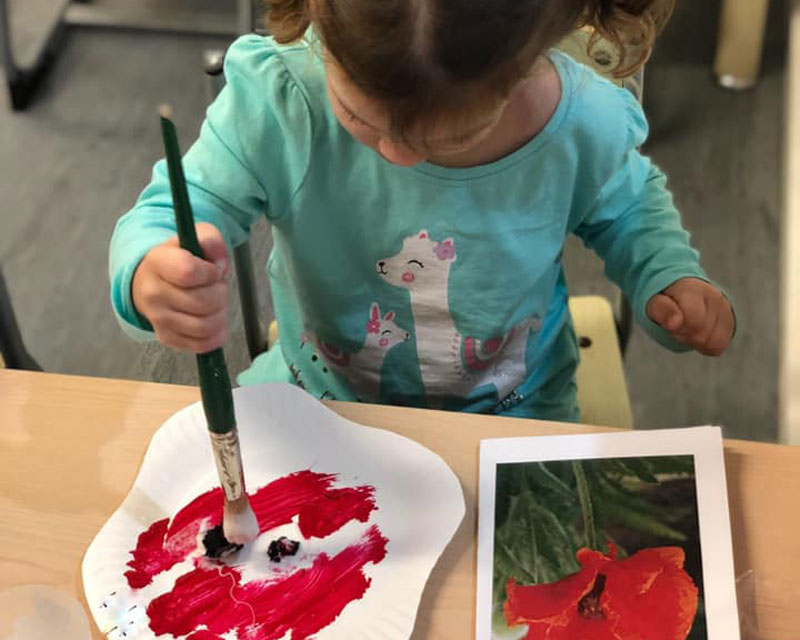 Learn how we engage preschoolers in events like Anzac Day at Petit Early Learning Journey
At Petit ELJ, we believe connecting our service and its people with community supports health and wellbeing. Strong relationships help to make a connected community that supports wellbeing both within our centres and without.
We love exploring and learning about traditions including those that have a deep meaning to our families and their children. We celebrate diversity and encourage families to share with us their traditions, customs and important holidays.
Want to learn more about how your nearest centre engages with children and families?