Going back to work and still breastfeeding? Juggling the role of parent and employee doesn't have to be a nerve-racking experience. If your child is starting day care and you want to continue breastfeeding, our tips for expressing milk at work will ease your way.
If you're finding it challenging to fulfil the role of mum and employee, don't be afraid to ask for help. One of the best things to keep in mind is that you are not alone. Reach out to one of the many Australian organisations that specialise in supporting mums returning to work.
If your baby is booked in for care while you are work, you can also discuss your breastfeeding or expressing arrangements with your carer who can partner with you to provide support for you and your child.
Read on to learn:
Your rights when expressing and working.
Preparing to express milk at work.
Tips on expressing and storing milk.
Who to talk to for help.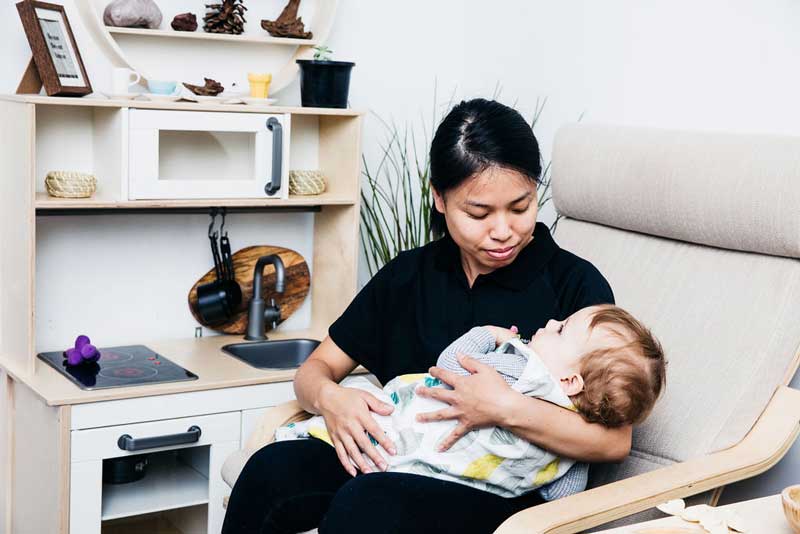 Expressing milk, breastfeeding and work: What are your rights?
Mums express breast milk for many reasons. Sometimes it's to support a premature baby, other times to increase milk flow. One reason still viewed as controversial and difficult to sustain is when a mum returns to work and wants to continue providing breast milk for her baby.
Of course, expressing milk for any reason shouldn't be controversial. But depending on your workplace the act of expressing can be challenging. Some workplaces aren't set up for mums to express milk, and this is where you can help your employer become an employer of choice.
Since 2011, Australian laws now provide discrimination protection for lactating mums. An employer must reasonably support an employee with breastfeeding or expressing needs. This may include:
Providing a suitable place for breastfeeding or expressing.
Allowing breaks for breastfeeding or expressing.
Supporting reasonable requests from mums who want to breastfeed or express when returning to work.
Allocating available shifts that support breastfeeding or expressing.
The best way to positively involve your workplace in good breastfeeding and expressing practices is to sit down and discuss your needs with your employer before you return to work.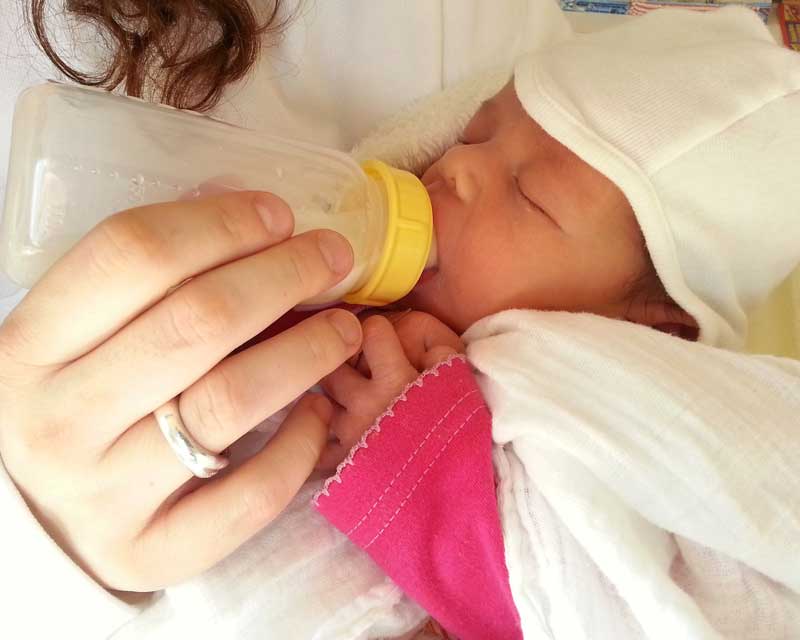 Preparing to take your breast pump to work
Once you've made the decision to return to work, contact your employer to discuss your breastfeeding or expressing needs. You may need to organise a quiet, clean and private room with power, such as a meeting room.
You'll need to arrange storage of your breast milk. You may also need to purchase a breast pump. It's recommended that you start expressing before you return to work. This will help you develop a routine, provide milk for the first day of work and reduce stress.
While you may choose to express while you're at work, you can still breastfeed your child when you are together. Expressed breast milk generally lasts about 4 hours at room temperature, so you'll need somewhere cold to store it while at work, like the staff fridge.
You can transport breast milk home in an insulated container like a small esky with a freezer brick to keep it fresh. You can freeze it if you are not going to use it in the next few days, but once it thaws you should use it within a few hours.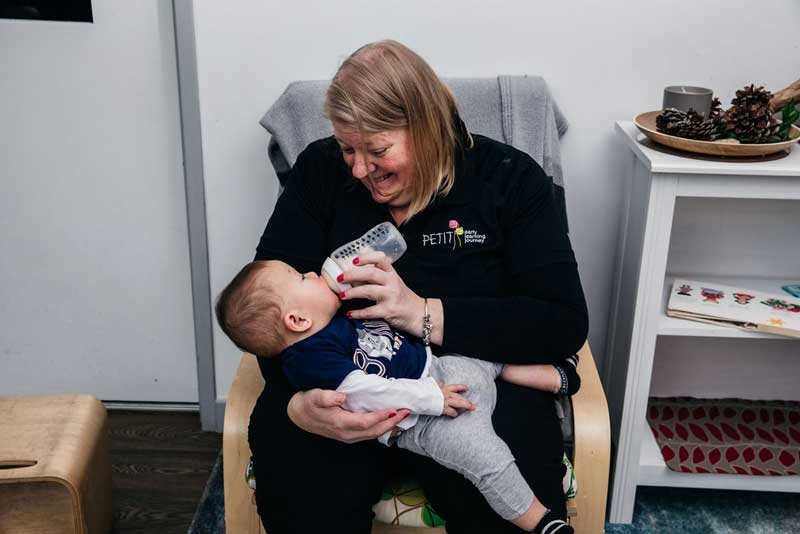 Tips for breast milk storage, expressing milk and more
Prepare ahead and practice a few weeks before your first day back.
Talk to your employer and make suitable arrangements.
Make sure you have enough storage bags or containers.
If using a breast pump with batteries have spare batteries on hand.
Make yourself comfortable, so expressing comes easier.
Listen to music, read a book or a magazine, or look at a picture of your baby to help you relax.
Store the milk at the back of a refrigerator where it's the coldest or in the freezer.
Label and date your breast milk.
Make sure your container is securely sealed.
If you're worried about privacy, a breastfeeding cover or poncho can provide peace of mind. You may also want to lock the door to the room or put up a "Don't Disturb" sign up if it makes you more comfortable.
Set a reminder on your phone or computer to take the milk home with you when it's time to leave.
Allow time to clean and sterilise any equipment that you use.
Always wash your hands before and after expressing.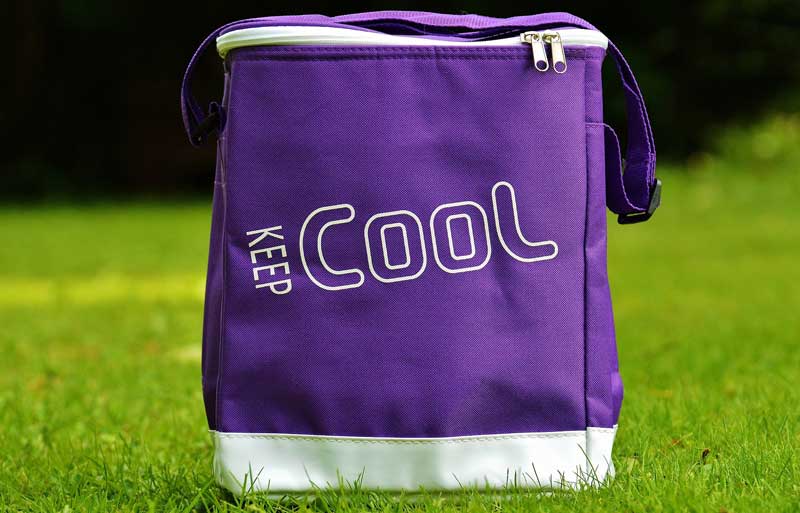 Who to reach out for help when expressing milk at work?
If you need help with expressing milk or breastfeeding, there are a range of services that can help and provide advice. These include:
Your local doctor.
Australian Breastfeeding Association – Breastfeeding Helpline 1800 686 2 686
Breastfeeding clinics – Public clinics associated with hospitals as well as private clinics.
Parentline (QLD & NT only) – Phone counselling for parents and carers 1300 30 1300
For assistance with return to work discrimination relating to breastfeeding or expressing in the workplace, contact the relevant agency:
| | | |
| --- | --- | --- |
| State | Department | Phone |
| QLD | QLD Human Rights Commission | 1300 130 670 |
| NSW | Anti-Discrimination Board of NSW | 1800 670 812 |
| ACT | ACT Human Rights Commission | (02) 6205 2222 |
| VIC | VIC Equal Opportunity and Human Rights Commission | 1300 891 848 |
| TAS | Equal Opportunity Tasmania | 1300 305 062 |
| SA | SA Equal Opportunity Commission | (08) 8207 1977 |
| WA | WA Equal Opportunity Commission | (08) 9216 3900 |
| NT | Northern Territory Anti-Discrimination Commission | (08) 8999 1444 |
| Nationally | Human Rights Commission | 1300 656 419 |
| | Fair Work Ombudsman | 13 13 94 |
In some workplaces, you may be able to bring your baby on-site for a feed. Alternatively, if you're close to your carer, it may be easier to visit your child off-site. Chat to your carer for information on how they can help make your transition to work smoother for you and your child.
Partner with Petit Early Learning Journey
We believe in forging collaborative partnerships with our families on things that matter most to them. Every family is different and forming respectful, supportive relationships with you is important to us. It's not just about the learning and care we provide but how we can assist you in your parenting role.
We believe in empowering our families and supporting you in your role as a parent. Are you're seeking an early education and care service that works with you and involves you in the decision making?  Then come tour your nearest Petit ELJ centre today.