Educational leadership in early childhood education and care services, supports and develops teams to deliver the most desirable outcomes for children. Effective leadership builds a culture of reflective practice to support continuous improvement across every aspect of the service.
Since the role of the Educational Leader commenced in 2012, it has revolved around guiding Educators "in maximising learning, development and wellbeing outcomes for children" (ACECQA). It is embedded within the National Quality Standard (NQS) and assigned in the Education and Care Services National Regulations.
Educational leadership is more than a legislative requirement. It's about driving continuous improvement and change by motivating others. Effective leaders set strategic directions, foster professional values and promote a positive workplace culture that encourages collaboration and reflective learning.
In this article, we discuss the educational leadership role with our Pimpama Centre Director, Rachael and 2IC and Educational Leader, Chloe. We cover:
What are the duties of an Educational Leader?
What do you need to know to be successful in the role?
How do Educational Leaders support other team members?
What qualities do you need to become an Educational Leader?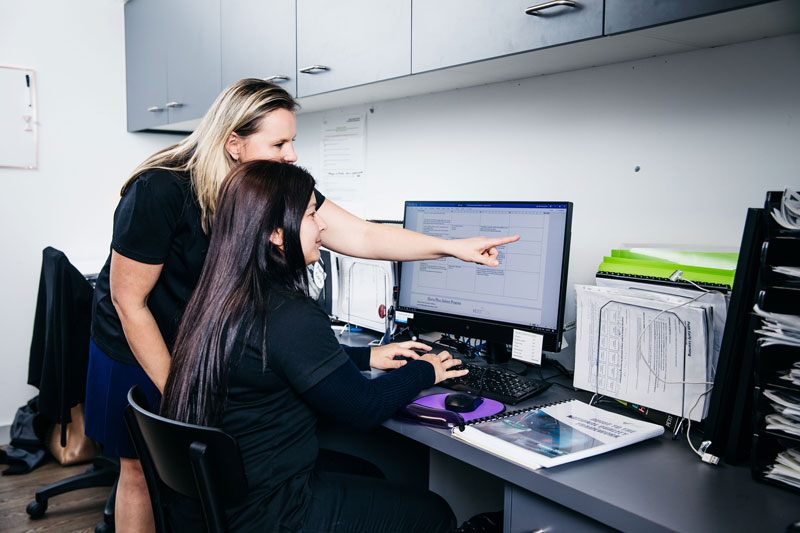 What are the duties of an Educational Leader?
There are a few different career roles for an Educator in early childhood education services. At Petit Early Learning Journey, the Educational Leadership role provides support to Lead Educators and Educators across all studios, and it is often combined with another role.
At Petit ELJ Pimpama, Chloe manages both the 2IC role and the role of Educational Leader. When Rachael started in her role as Centre Director about six months ago, Chloe was the Lead Educator in one of the studios.
"For our service which has the capacity for 105 children across five studios, it was more effective for the Educational Leader to be in a float position where they could act at a moment's notice," says Rachael.
"I spend at least 10 hours a week collaborating with Lead Educators in their studios," says Chloe. "We discuss what they are doing with children, the interests they have, and where their program is going."
A significant aspect of the Educational Leader's role is to mentor other Educators. "When I talk to our team about what's going on in the rooms," says Chloe, "I'll point them in the direction of any reading or research that I've done so they can also learn about it and see if it helps."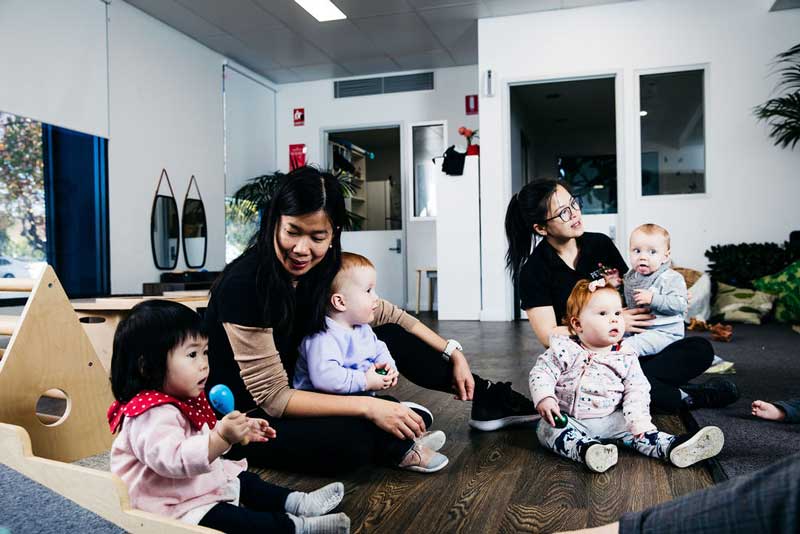 Observations another key aspect of leadership in early childhood education
"I also go into the rooms to observe," says Chloe. "If there is anything that I feel would best suit the children or Educators to be able to grow in the room, I'll raise strategies that I've done or ideas that I've seen other Educators do that have worked."
Leading others and supporting Educators to implement the approved learning frameworks, as well as the development of and implementation of educational programs in the service, are key accountabilities of the role at Petit ELJ. The role also involves:
Reflection to lead and support discussion on pedagogy, practice and programs.
Implementation and evaluation of developmentally appropriate programming.
Establishing systems across the service to ensure there is continuity of learning.
Collaborating with early childhood professionals both within and beyond the centre to inform program development.
"To discover how we can improve our practices and grow the children's interests, I conduct regular surveys and questionnaires to gather information for reflection and growth," says Chloe.
"I give out the information we've collated to the team. I'll work alongside our Educators to support them on anything that needs improving or developing. I'll touch base with them frequently to see if they need more advice or to help nurture creative ways to bring about a wow moment."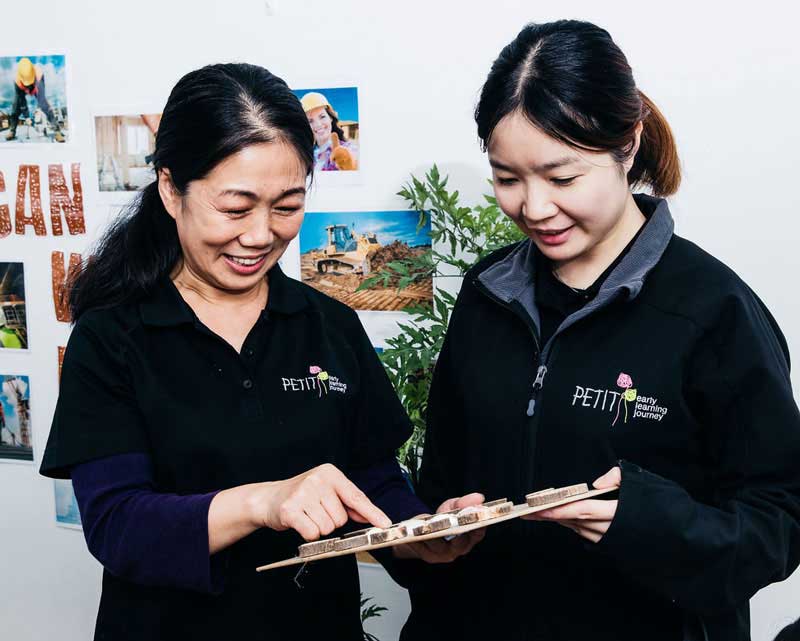 What do you need to know to be successful in the educational leader role?
In their Educational Leader Manual (2019), the ACECQA recognised professional knowledge is an essential element of success for educational leadership. Educational Leaders lead knowledge development and translate that knowledge into everyday practice. The ACECQA simplifies knowledge by breaking it into three categories and types.
Education leaders need to know three categories of knowledge:
Information.
Evidence.
Understanding.
And across these categories are three different types:
Pedagogy knowledge.
Theoretical knowledge.
Contextual knowledge.
"It's crucial for an Educational Leader to be fluent with the Early Years Learning Framework (EYLF) and, in Queensland, knowledge of the Queensland Kindergarten Learning Guidelines (QKLG), as well contemporary pedagogy," says Rachael.
"It's also important for Educational Leaders to have the ability to do research and point teams in the direction of theorists and keynote speakers that support their continuous development."
Chloe adds, "I've been in the industry for close to 9 years now, and you need to keep abreast of what's happening in the industry and keep your knowledge up-to-date. It involves a lot of reading. But the role is not just about my knowledge, and it's also about how others do things.
"So, it includes the things I've observed my team and mentors doing and how I can share those ideas to further everyone else's and get them to a stage where they feel confident enough to share their experiences and ideas with the team. It's not always about what I say is right but about collaboration and getting the outcome we desire."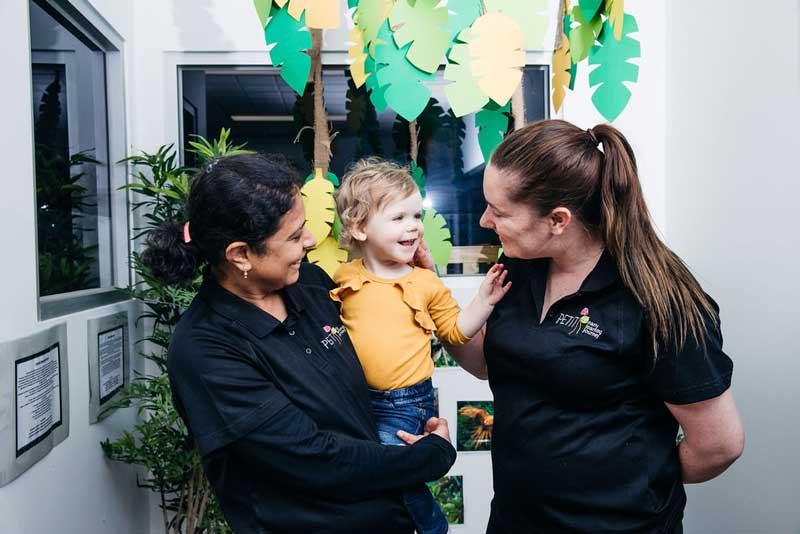 How do Educational Leaders support team members?
The person who fills the Educational Leadership role needs to be a role model for others. They need to demonstrate reflection, be willing to explore new ideas, value feedback and constructive criticism and be able to change their practices where required.
The Educational Leader needs to develop positive relationships with colleagues so they can consult with their teams to make improvements and focus on the educational outcomes of the programs.
"It's important to listen and explore other's ideas and reasoning as to why they want to go in a certain direction with the children," says Chloe. "I share my knowledge and ideas in ways that enable further research so that we get the best outcome. Researching and looking further into an idea helps us reach our full potential and not just become a dead end. It creates an ongoing flow of learning experiences."
Being an effective communicator, meeting regularly with teams and facilitating professional development, are key ways an Educational Leader can provide support to other team members.
"Recently we asked our teams about their professional development interests so that we can organise additional training and learning opportunities," says Rachael. "We also have monthly team meetings where we cover training and discuss pedagogy and practices within the centre."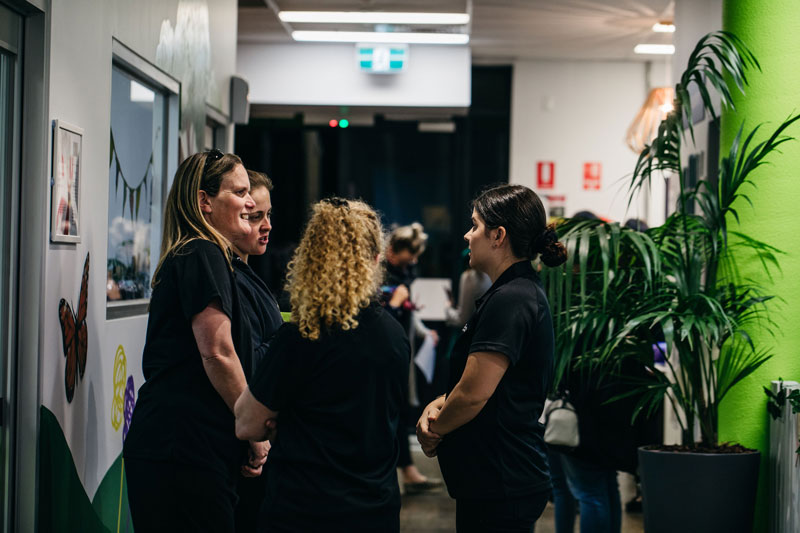 What qualities do you need to become an Educational Leader?
An Educational Leader steers the strategic direction of a service and champions professional values. They nurture collaboration and promote professional growth by being a role model for trust. Some of the qualities of an Educational Leader include:
Empathy: showing respect and being aware of the needs and rights of others.
Commitment: to the role, to learning and the team.
Patience: to lead and instigate change.
Courage: to address difficult situations.
Passion: showing enthusiasm for new ideas.
Approachable: being receptive to collaboration.
Organised: being excellent time managers.
Open-minded: to new ideas and approaches.
Creative: having the ability to think of new ideas and solutions.
"An Educational Leader needs to be approachable," says Rachael. "You're going to be somebody who everyone is going to come and ask a million questions. It doesn't matter how busy you are, you've got to put on a lot of hats, and you must manage your time and the constant interruptions. So, you also need to be able to set boundaries."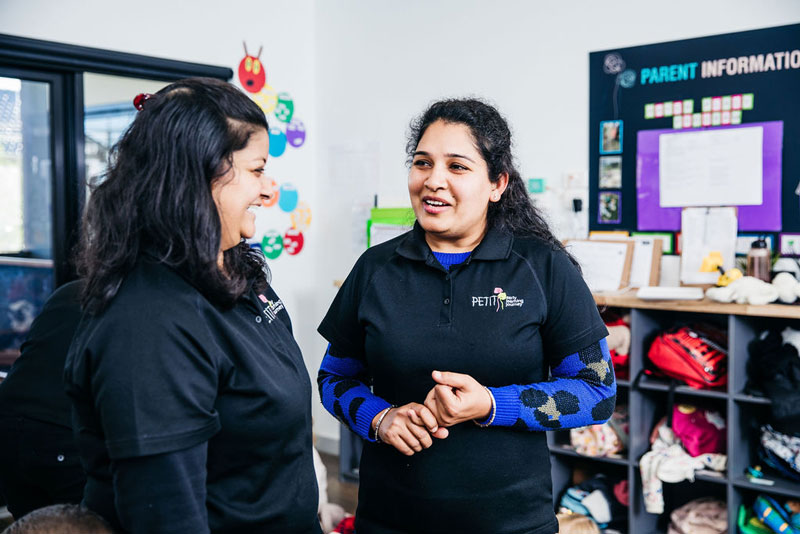 Leadership in early childhood encourages a learning culture
Mentoring is a significant aspect of educational leadership. It's also necessary to create collaborative relationships with Educators where you can reciprocate, reflect, respect and be responsive to their ideas.
Educational leadership requires a person who can drive continuous improvement and:
Gather, use and share knowledge.
Effectively communicate information and convey complex ideas in accessible ways.
Lead change within a service.
Inspire and motivate others towards an exemplary practice.
Delegate and empower others to build capacity for improvement.
Demonstrate a keen interest and practice in acquiring knowledge.
To support her career, Chloe has undertaken a leadership and professional development course. She also keeps up to date on industry standards and practices through online communications and communities.
"I've joined other communities and online networks where I have forged connections with other childcare centres and Educators to share knowledge," says Chloe.
"Educators interested in becoming an Educational Leader should talk to their peers about what's going on. One of the first steps would be to show an interest in becoming a Lead Educator in your room, developing your knowledge and mentoring other people in your room."
"As an Educational Leader, it's important that you treat everyone equally in your team and invite them to express their interests and contribute solutions and ideas. If you're an aspiring Educational Leader, seek out feedback from your immediate peers but also branch out to other team members in other rooms to learn what they are doing."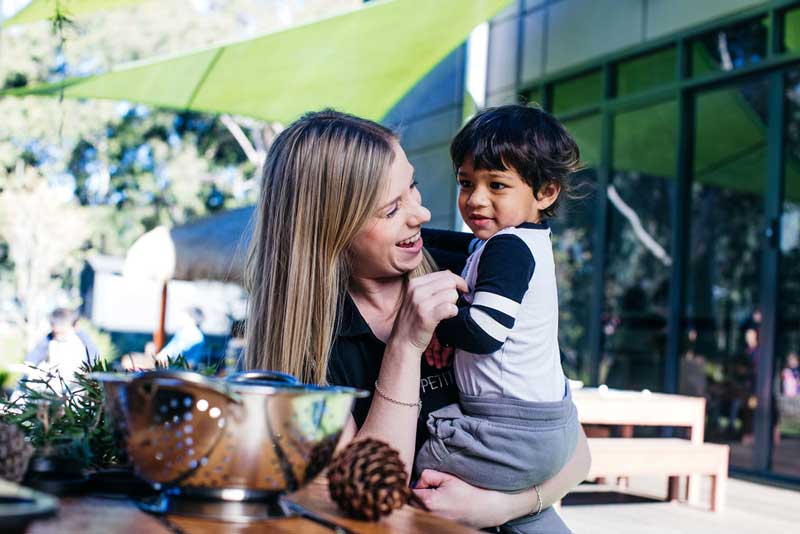 Inspire your career with Petit Early Learning Journey
Are you searching for a new opportunity or a career change to a childcare service with a holistic approach to education and care? At Petit ELJ, we believe in working collaboratively and using a shared approach to pedagogy drawing on the unique strengths, talents and ideas of our teams.
At Petit ELJ we are always learning from each other, our children and our families. If your values and beliefs align with ours and you are genuinely passionate about caring for children, then we want to hear from you.