Not sure what to gift this Father's Day? Engage your child in creating one or more of these DIY Father's Day gifts. These homemade ideas for children to make, use art and craft materials as well as recyclables to make gifts from the heart.
Dads and grandpas can be some of the hardest people to get gifts for, so we've rummaged around to find a treasure trove of Father's Day gift ideas. While some of these child-made gift ideas will need an adult to lend a hand, the Dads in your life will love them.
If you're still stuck on ideas, have a look around your home for things to repurpose. We've included some recycling projects with our DIY Father's Day gift ideas. You can also encourage your children to use loose parts and natural materials to engage their curiosity.
Families are diverse and no matter who your hero is on Father's Day, there's sure to be a homemade gift idea to suit.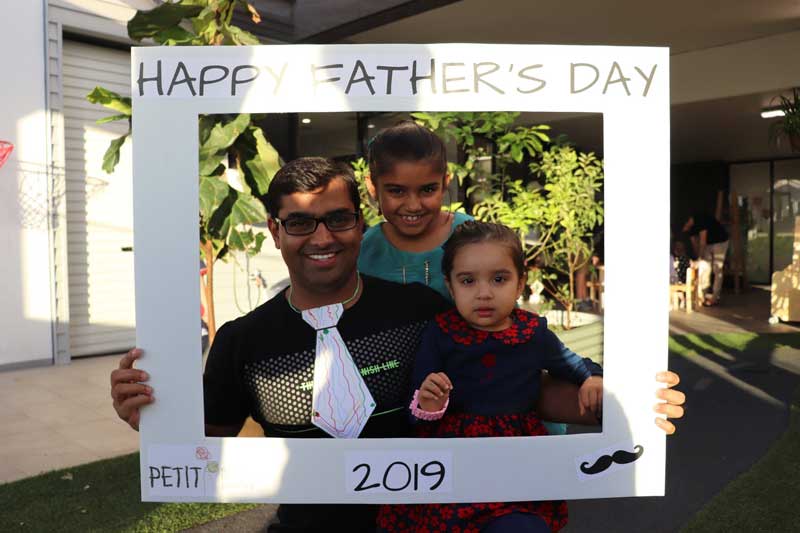 Father's Day gift ideas with stones or pebbles
Smooth pebbles and stones make for easy and cherished DIY Father's Day gifts. Children can use paint or sharpies to decorate the rocks. Some ideas may require you to jump in with the hot glue gun to turn smooth rocks into useful and creative stone decorations.
1. Rock monster paperweight: Choose a rock that sits in your palm. Paint it and stick on some wobbly eyes and hair.
2. Painted stone art. Painted pebbles look great in any garden or around the home. Use larger stones for garden borders, and sit smaller painted rocks on tree branches.
3. Rock vegetable markers: Select different shaped stones to paint up like vegetables. You can make a stone carrot, potato, tomato, pumpkin, strawberries, celery and more. These vegetable markers will look great in your dad's or grandpa's veggie patch.
4. Tic, Tac, Toe with stones: Dad will love playing this homemade Father's Day gift. Make the game board from recycled cardboard, cork or wood. Paint three rocks with the same pattern and colours, and decorate three more using a different design.
5. Message rocks: Select a large smooth stone to paint a background colour on. Then, using a different colour write a special message on the rock, like: "Dad rocks!" Alternatively, paint several smooth pebbles with one letter on each. When the stones are placed in the correct order, it reveals a special Father's Day message.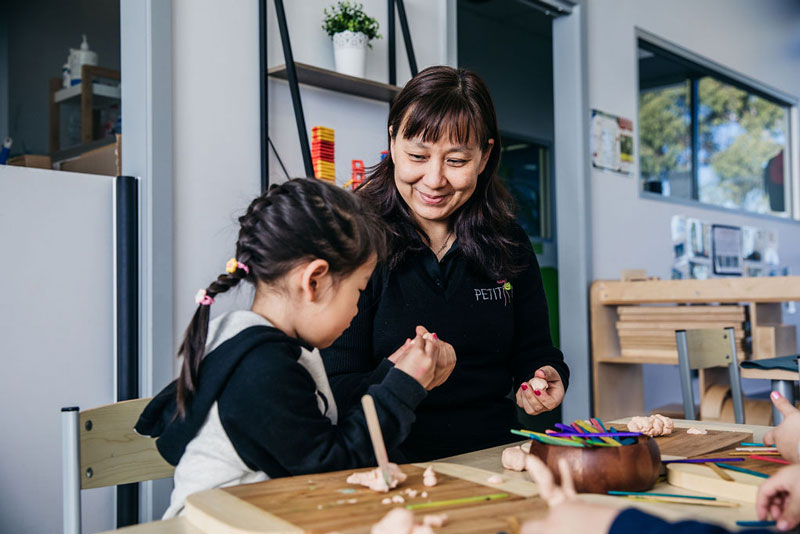 Child-made gift ideas with popsicle craft sticks
There are many different child-made gift ideas to make with popsicle sticks, also known as craft sticks. Your child will have fun using them to create and decorate and it will also enhance their emotional and developmental competence.
6. Pen and pencil holder: Does Dad need a hand to keep his pencils in order? Practical DIY Father's Day gifts like this pen and pencil holder can be built around an object like a jar or created on its own in a square shape using just the craft sticks and some glue.
7. Trinket box holder: This handy homemade Father's Day gift will also help Dad stay organised. He'll have no more excuses for losing the car keys or his wallet when he gets into the habit of placing them into the popsicle stick trinket holder.
Make the base first using several popsicle sticks lined up flat and joined together with a popsical stick at the top and another at the bottom. Next, build up the sides of the holder by layering popsical sticks one at a time on each side and stick their ends together.
8. Personalised photo frame:  Make a unique photo frame with popsicle sticks. There are several variations on how to make this gift with children decorating the frame with paint or loose parts.
9. Photo puzzles: These DIY Father's Day gifts require photos that you don't mind slicing up. Place the photo face down and line up the craft sticks to completely cover the back of the picture. Glue them into place.
Write a special message for your dad on the back of the sticks. Cut the photo with a craft knife and separate the sticks into puzzle pieces.
10. Letter holder: While most people don't get as much mail anymore, a DIY Father's Day letter holder can also be used to hold other essential documents like reminders or Dad's favourite recipes.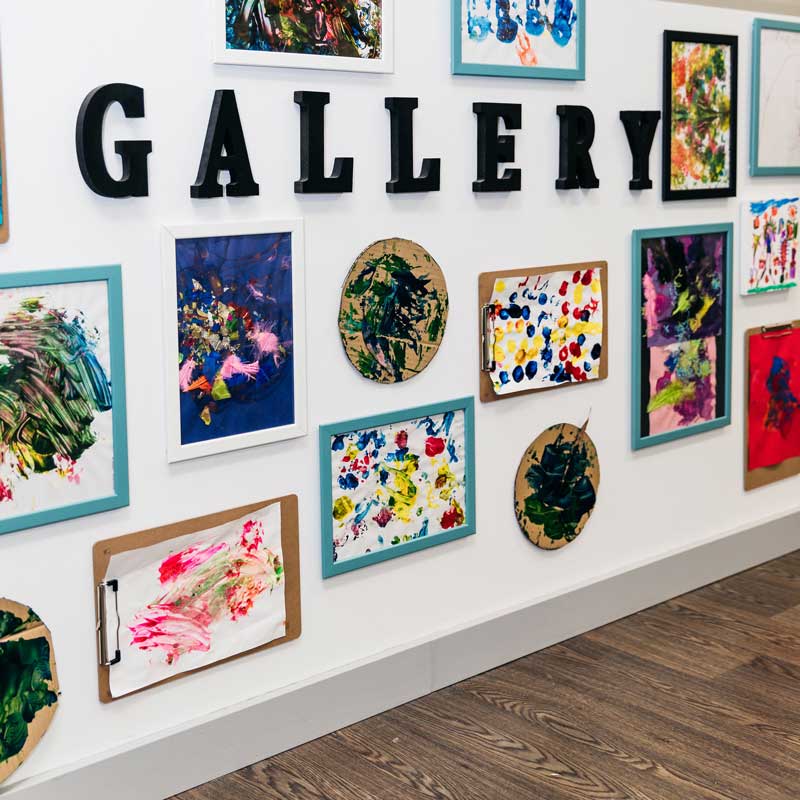 Gifts from the heart made with paper
Children love to paint. You can never go wrong with a unique painting for Dad on Father's Day. Turn the back of an old bill into a budding Picasso painting or use the inside of a cereal box if you don't have spare paper on hand.
11. Father's Day painting: You can never go astray with children's art made especially for Dad. These DIY Father's Day gifts can be painted or made with loose parts and natural materials. Pop the finished artwork into a frame made from popsicle sticks or cardboard.
12. Father's Day tie: Use a large-sized piece of paper to make a realistic-sized tie for Dad to wear on Father's Day. Cut the card or paper into a tie shape and then decorate with text, paint and loose parts like sand, flowers and leaves. To make your homemade Father's Day ties wearable combine with string, ribbon or elastic.
13. Paper plate photo frame: Using two round paper plates, cut the edges off from around both using a craft knife to make them flat. Then, cut a small circle in one of the plates, large enough to hold your selected photo.
Stick the outer edges of the plates together, but leave some room at the top to slide your photo inside. Your child can decorate the plates anyway they want, using paint or using loose parts. Place a picture of the child through the top opening.
14. Homemade Father's Day card: Use thick paper or card to make a personalised DIY Father's Day gift card. You child can decorate it with paint or text, and stick on loose parts which are great for encouraging children's fine motor skills.
15. Memory book: This keepsake is filled with photos, drawings and individual stories about their dad. Select images and art together to glue into an unused notebook. You can also write questions in the book about their dad for your child can answer, like:
I love my dad because…
What makes your dad laugh?
What does your dad do to make you laugh?
What does your dad, when you're not around?
What does your dad look like?
What do you like doing with your dad?
Use a different colour pen to record your child's answers.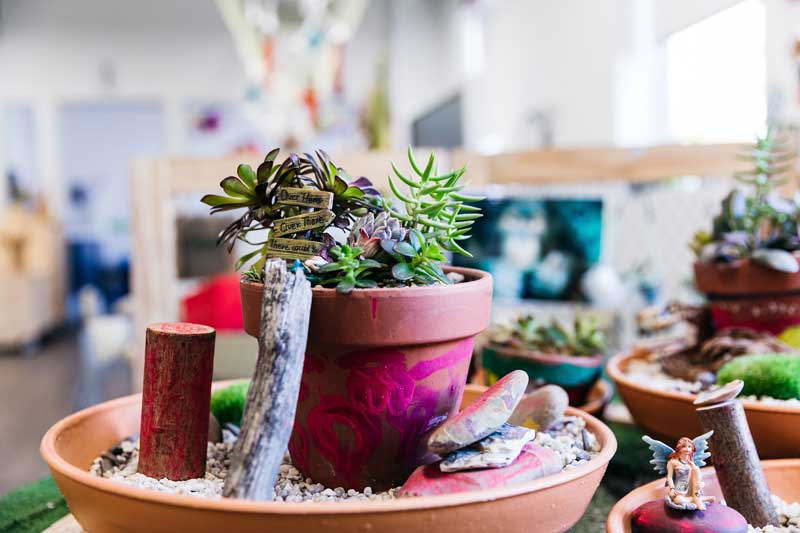 Other homemade Father's Day gifts
Many homemade gifts can be made with open-ended materials. These are things like sand, play dough and pebbles that can be used in a range of ways while supporting your child's development and critical thinking.
16. Garden scarecrow project: Outdoor DIY Father's Day gifts can involve the whole family. Begin by raiding your Dad's wardrobe for old clothes. Collect a pair of shoes, long pants or a skirt, a long-sleeved shirt, belt, tie or scarf and a hat.
Also grab an old bucket to paint a face on, a used mop or broom to build it around, and stuffing to fill it out.  You can fill the body of the scarecrow out with grass clippings, straw, leaves or shredded paper.
Collect all the items you need to make it and present it as a DIY project for Dad to do with the children on Father's Day.
17. Painted garden pots: Brighten up your dad's garden by sprucing up some of his garden pots. Children will love giving their dad's old flower pots a makeover with some paint or stuck on loose parts. They can also add succulents, rocks and other picturesque objects.
18. Felt bookmarks: For the reader dads comes this felt bookmark. Cut out the shape of your bookmark, then using some craft glue decorate it with flat loose parts like sequins, confetti or other colourful felt shapes.
You can also make this with some recycled cardboard from a cereal box. Paint both sides of the cardboard with a plain colour first to cover up the cereal box packaging. Then decorate with natural materials like pressed flowers and leaves.
19. Homemade jam or pickles: If dad's a food lover, step into the kitchen with your child to make his favourite homemade jam or pickled fruits and vegetables. Recycle a glass jar, decorate it with ribbon and create a new label wth a special Father's Day message.
20. Salt-dough hand or foot print ornaments: Children love making these DIY Father's Day gifts. They can help create the dough, be the model for the print, and paint and decorate them when they're dry. For a lasting effect, use modge podge or your favourite clear glaze finish.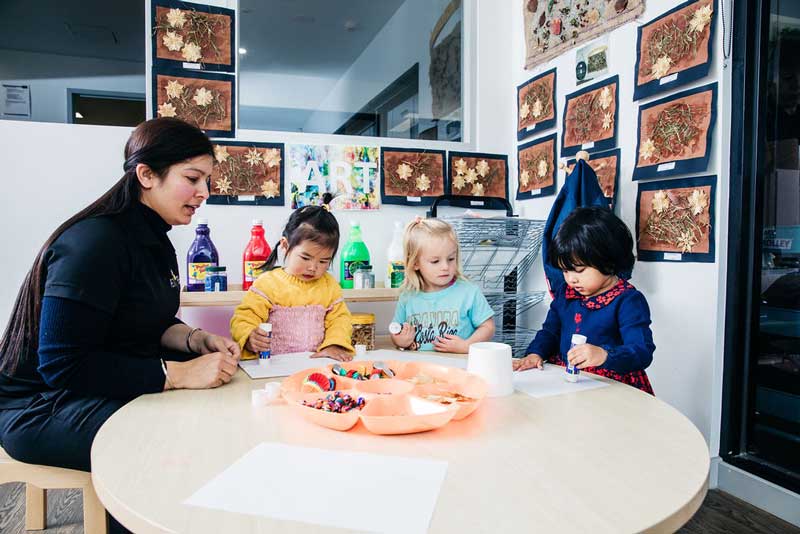 Inspire your child's creativity with Petit Early Learning Journey
At Petit ELJ, we invite children to express their ideas and engage with a learning environment stocked with loose parts and natural materials. When children experiment with materials, they're also engaging their curiosity and boosting their confidence.
Open-ended resources like pebbles and stones, shells, clay, fabrics, flowers, wooden blocks, and mark-making tools are ideal for open-ended play where the child decides what to do with them.
Learn more about how we use the physical environment to nurture your child's development and to give them the gift of lifelong learning.