We're all for keeping our people safe.
Every place of business, including child care, is required to adhere to Workplace Health and Safety (WH&S) legislation. It promotes workers' health and safety but also the people who enter our work environment. At Petit Early Learning Journey, that means our children, their families, our teams and other guests.
If you work in Early Childhood Education and Care (ECEC), you're probably familiar with common hazards and risks in your centre. At Petit ELJ, our commitment to safety supports everything we do. When you drive into our car park for an interview, your health and safety are in our thoughts.
We're all about risk assessments, checklists, audits and training, and keeping our teams' health and safety qualifications and skills up to date. Our interest in the health and safety of our centre communities goes further than regulations. We genuinely care about our teams' mental health, wellness and physical wellbeing.
We're proactive, providing our teams with the resources and information they need to keep themselves safe and well. This article discusses workplace health and safety with Pollyann Webb, Centre Director at Petit ELJ Burleigh. She provides an insightful and thoughtful discussion on:
Common hazards in child care centres.
Controlling and assessing risks.
Training and guidance for new Educators.
Preparedness and response with COVID-19.
WH&S as a shared community responsibility.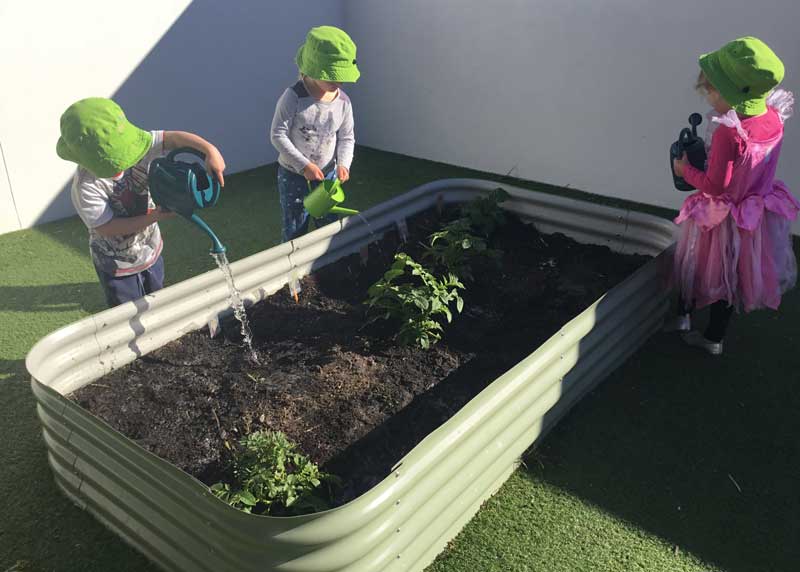 Identifying potential common hazards in child care centres
In any workplace, all team members are responsible for reporting hazards and risks to the appropriate person. Our centres have designated Health and Safety Officers who assess all reported risks and hazards.
Our employees collaborate to identify risks and hazards in their studios and other areas of the centre. We also expect our team members to take reasonable steps to look after their own health and safety and others within their team.
Often when we think of hazards, our children and families are at the forefront of our mind, but common hazards also directly impact our team.
"We've identified several common hazards and risks at Petit ELJ Burleigh", says Pollyann. "They include:
Tripping hazards. Toys and other things left on the floor or outside on the ground.
Infectious diseases. If one of our team is unwell and displaying signs of a serious illness, they must stay at home and get checked immediately.
Broken items. Resources and toys with damaged parts and sharp edges are hazardous to our Educators and our children. We check our rooms' resources regularly for broken things or objects at risk of breaking.
Rooftop area. Weather conditions can make open spaces in outdoor areas, even beneath screened rooftops, a hazard. While outdoor play provides children with opportunities for discoveries, we also ensure there's plenty of protection from the sunlight for our children and our Educators.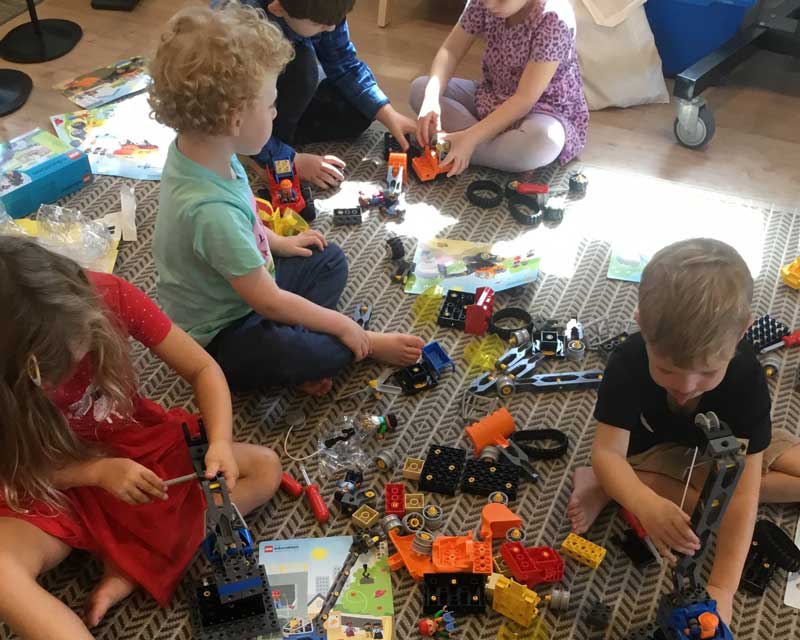 Controlling and assessing risks in your centre
We're always controlling and assessing potential risks in our centres. Our Educators are vigilant when it comes to observing their environment, whether it's a small toy like a lego piece that's left where someone will walk on it or a team member's wellbeing.
"Each term, our Lead Educators complete an in-depth risk assessment of their studio to reflect on the safety of everyone who walks into this room. Shannon, our Health and Safety Officer, reviews these diligently."
"We also ask different Educators to complete yard and basement parking risk assessments. Everyone on our team has input into the health and safety of our workspaces. There's an expectation that safety is everyone's responsibility."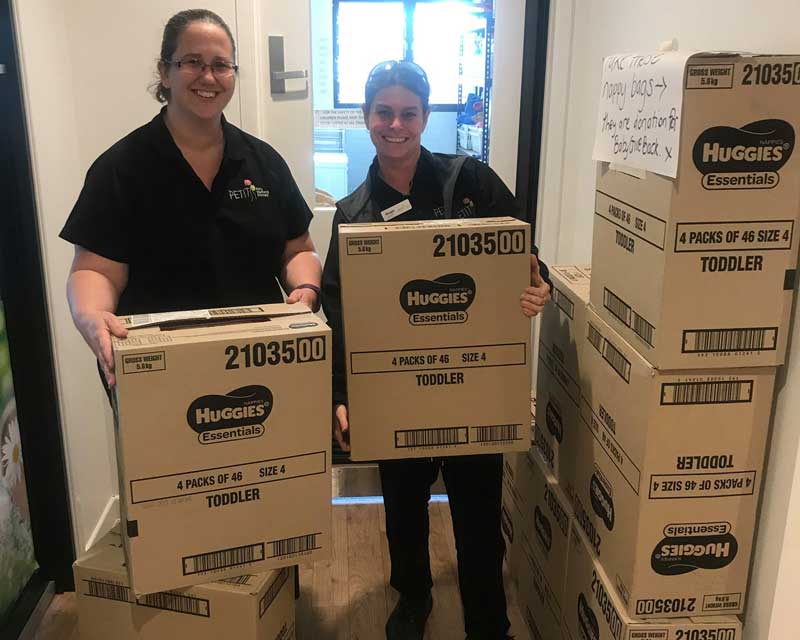 Child care WH&S training and guidance
"When you begin working with Petit ELJ, health and safety is a big part of the induction process. Each new employee completes a Manual Handling Certificate, and every Educator re-sits this certificate every year."
Manual handling training provides our Educators with knowledge on how to:
Pick up children lying or sitting on the ground.
How to move heavy boxes.
How to change nappies correctly, so we don't strain our neck or shoulders.
How to avoid injuries when moving furniture.
"We also discuss any concerns or issues at team meetings where we encourage a positive workplace culture and through team memos."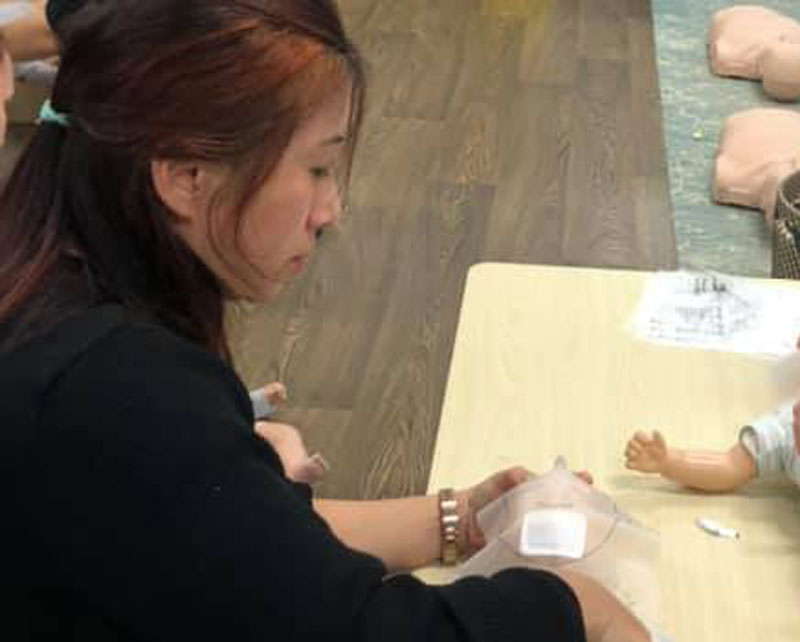 Specialised training for child care workplace health and safety
"Before joining Petit ELJ, every Educator is required to have current First Aid, CPR and Anaphylaxis training. We provide refresher training courses for our teams each year. Petit ELJ supports our health and safety with refresher training sessions as part of the employment."
"Food Safety is also completed yearly. Food can be a huge risk for many children and staff who have allergies. Controlling food temperature is also another important consideration. The Food Safety certificate teaches all of these important factors."
"Sun safety and the use of sunscreen, and the importance of shade and wearing hats, sits in with having a safe and healthy life. Living here on the Gold Coast, sun safety is essential. By putting on sunscreen and wearing a hat outdoors, we're also setting a good example for the children."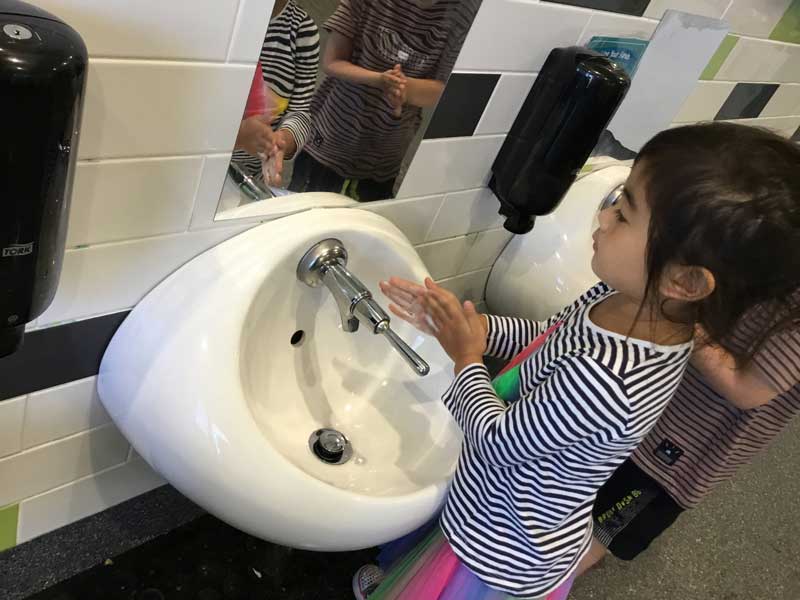 Covid-19 and infectious diseases and early childhood education and care
Polyann knows she has a duty of care under WH&S laws for her centre team's health and safety, the children in their care and the children's families when they visit the centre.
"COVID-19 brought a sense of urgency to the world. An urgency to ensure the safety of everyone was a priority. As a centre, we reviewed the guidance from the government, and Petit ELJ put many strategies in place."
"We put in place social distancing and the use of hand sanitiser, though these steps were a small part of what we did. With a lift providing access to the centre, we had to reduce the number of adults entering and using it. Through appropriate signage and promoting of social distancing rules, we were able to implement a safe lift environment for all."
Educators that are ill and contagious are expected to inform the centre of the reason for their absence and stay away until they are no longer contagious. Our Family Handbook also sets out the policies and procedures regarding our expectations for families, who must notify us as soon as possible if a child's absence is due to an infectious disease.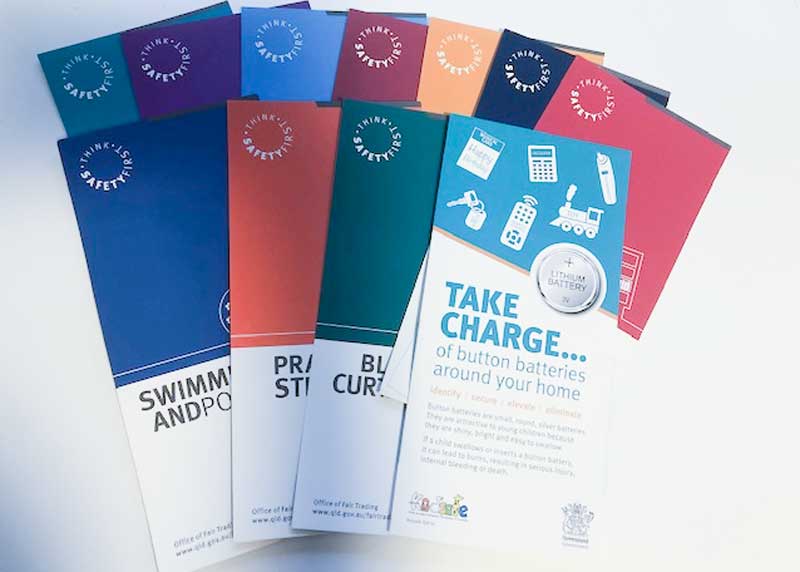 The importance of WH&S in child care services
"Workplace health and safety empowers us to keep ourselves safe but also to look out for the wellbeing of others. We all want to go home healthy and happy for our families. WH&S is not only about the now but also about tomorrow."
"As role models, we teach the next generation to be safe and to watch out for hazards. We encourage risky play as it is one of the first learning stages where a child questions and learns about the world."
"On a different note, health and safety is also children's responsibility. We now have a checklist for the children to complete. They walk around the yard and tick off the list.
Is the gate closed?
Is the water trough empty?
Are there any broken toys?"
"The child then signs their name and hands it to their Educator for checking."
"We also have Think Safety First cards for our families on various topics to support health and safety in their home and family environments."
"It takes a village to raise a child, and safety is everyone's business."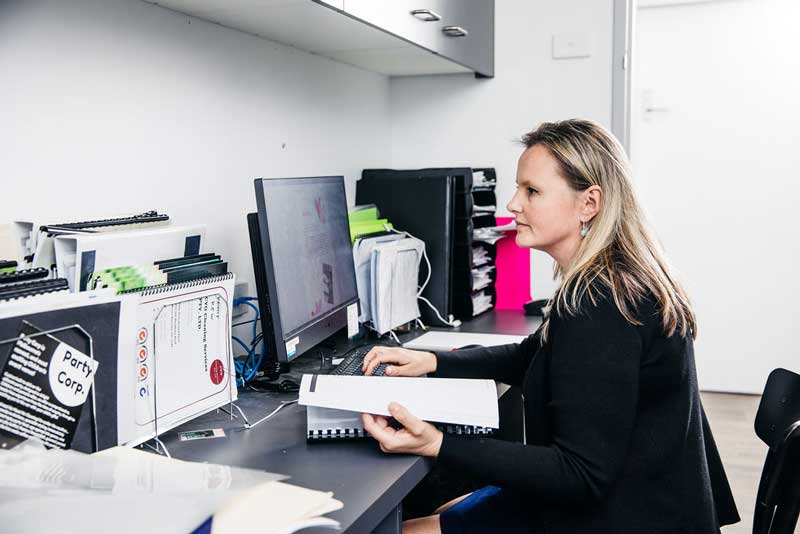 Be safe with Petit Early Learning Journey
At Petit ELJ, our policies and procedures promote safe and healthy working environments for our teams, children, families, guests and other visitors. It's vital that every team member feels confident about their workplace health and safety and fully supported by their peers.
We have a talented and knowledgeable support office that works closely with each centre to deliver and continuously improve workplace health and safety policies and produces.
We're passionate about providing WH&S because we care about our children, families, and the incredible work our teams do.
Are you enthusiastic about having a career in early childhood education while being vigilant about keeping your workplace safe for you, your peers and the safety of others?