At Petit Early Learning Journey, we genuinely care about supporting our people. You are not alone when it comes to looking after your career and wellbeing in early childhood education. As a member of our Petit ELJ family, we support your personal development and wellness.
Every day our teams collaborate with families to assist in providing parental support. They develop strong relationships with our children and families, and they create community connections within our centres and outside to support our children with their learning and development.
We understand that our teams are at the frontline of caring for others. By nurturing our Educators' wellness and professional development, we also help them to provide the best support for our families and children.
We want our teams and centre communities to be a hub of health and happiness. To achieve this, we work closely with our people, listening and responding to their feedback and working with them to create and support workplace flexibility, wellness programs and provide professional development and training.
In this article, we reached out to our  Victorian centres to discuss wellbeing in early childhood education, in particular:
Our teams' wellbeing at work.
Petit ELJ benefits including professional development.
Our Employee Assistance Program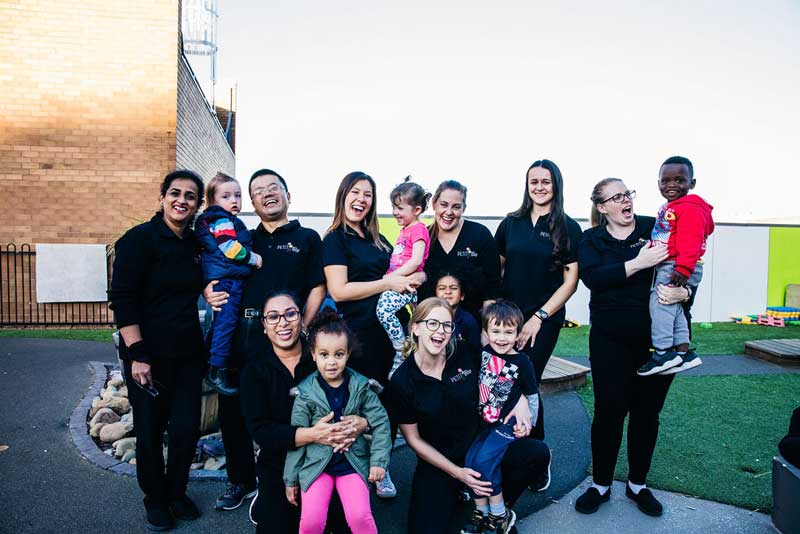 Our teams wellbeing at work
We understand that the social and emotional wellness of our people is as important as the children who look up to them as role models. Being at the frontline of caring for the youngest people and their families in our society requires fortitude and we don't expect you to do it alone.
Our teams place a strong emphasis on reflection, collaboration and participation in centre events. Conversations and team meetings allow our people to reflect critically, but we also encourage our teams to join in the fun and seek out opportunities to improve their  wellbeing.
"A feeling of wellness comes from a sense of belonging," says Britt, Centre Director for Petit ELJ Clifton Hill. "Ensuring that we greet and farewell everyone in the team is important. Acknowledging achievement, effort, and when things are challenging, reinforces the day-to-day contribution."
"Being in Melbourne with COVID-19 meant many of us had to work from home, an option that you would not usually get in this sector. It provided us with an opportunity to be at home, to participate in online training and not have to worry about the physical outside world, which has been overwhelming at times over the last few months."
"Some of our team members also worked from home during the 8-week lockdown," says Belinda, Centre Director at Petit ELJ Forest Hill. "When we have a full team, we can be more flexible with hours and rostering days off."
"Our people also like to travel, so in previous years some have taken extended leave to travel overseas, but we've also had more requests this year for single days here and there. Being flexible and mindful of how our team members are feeling is critical."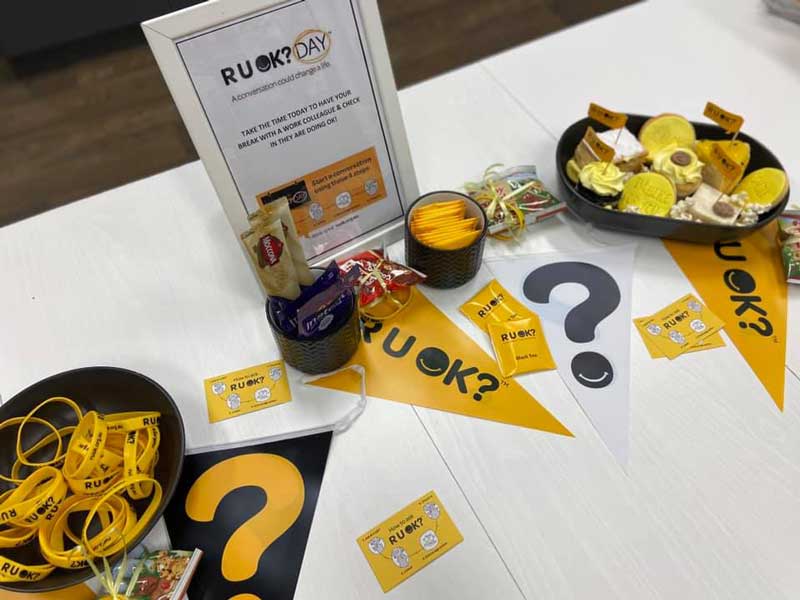 Educator wellbeing supported at Petit ELJ Kew
"At Petit ELJ Kew, we have been looking at different ways we can explore resilience," says Steph, Centre Director. "At the end of the day, things are always going to happen that are out of your control. If 2020 has taught us anything, it's that we need to be able to stand up to adversity, and be well equipped to tackle these changes while being grateful, empathetic and mindful."
"Another Educator and I happened to begin reading the book, The Resilience Project by Hugh Van Cuylenburg. We have since passed it around our Educators."
"Reading this book has encouraged our Educators to find silver linings, practice their daily gratitude, and reignite some of their purposes. We are hoping to engage with the resilience project for all of our Educators as well as with our children."
"During the lockdown in Melbourne, where we weren't allowed to be at work altogether, we planned a combination of working onsite and working from home. This schedule helped our Educators alleviate some of the stress built up during the time restrictions."
"Educators were able to have some time reflecting on their practice, as well as their professional development while given time to work from home. To boost morale, we invited our centre team to participate in a step challenge for our own version of STEPtember during our 1-2 hour outdoor time."
"Educators had a month to try and out walk each other. This challenge brought some fun and unity to our team, as well as some healthy competition and bragging rights with Katie taking out first place with a grand total of 442,574 steps for the month."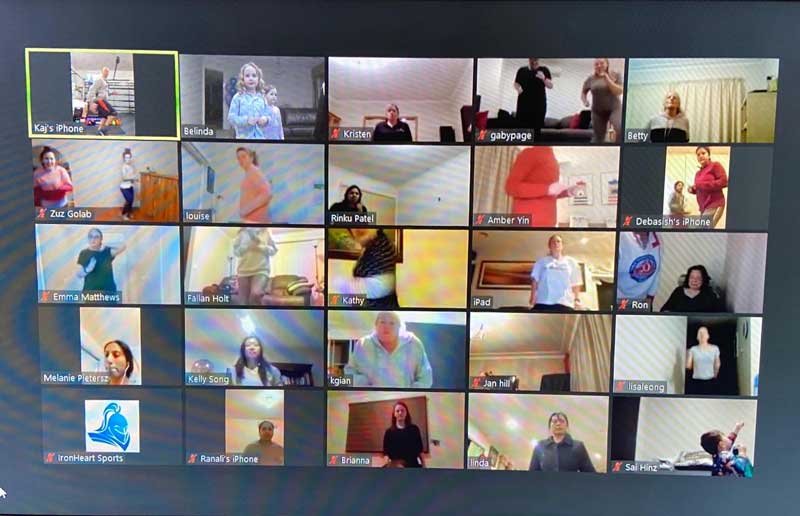 Wellness Wednesdays promotes workplace wellbeing at Forest Hill
"Incentive wise, our Wellness Wednesdays are very inspirational," says Belinda. "During our COVID-19 lockdown days, we have had extra morning teas to encourage conversations, as well as small gift incentives that will be useful when restrictions ease to help us unwind."
"We update our Wellness Wednesday program all the time. There are always puzzles, drawings and mini 30-day sleep challenges, as well as wellness books available for everyone to read. Every Wednesday, we also have a virtual exercise class with Iron Heart Sports."
"On Wednesday evenings, we meet online for an hour session. It's available to all our team over Zoom. The class type changes every week and so far we've done yoga, Zumba and boxing. Our centre team is looking to continue this program after the pandemic."
"We also have a WhatsApp group facilitated by the main instructor from Iron Heart Sports. They put up recipes for nutritional smoothies and breakfasts for us to try. There are also 30-day app challenges that involve sit-ups, crunchies and planking. It starts easy, and then it gets quite challenging."
"If our team members don't want to participate in the physical challenges, the WhatsApp group conversations are still useful, and we can ask questions privately."
"Having our Wellness Wednesdays and virtual fitness classes helps us to communicate and converse about our wellness and fitness the next day. Some of our team members also bring in nutritional items to try. Having this program has helped to bring us together and created a sense of belonging for our team at Petit ELJ Forest Hill."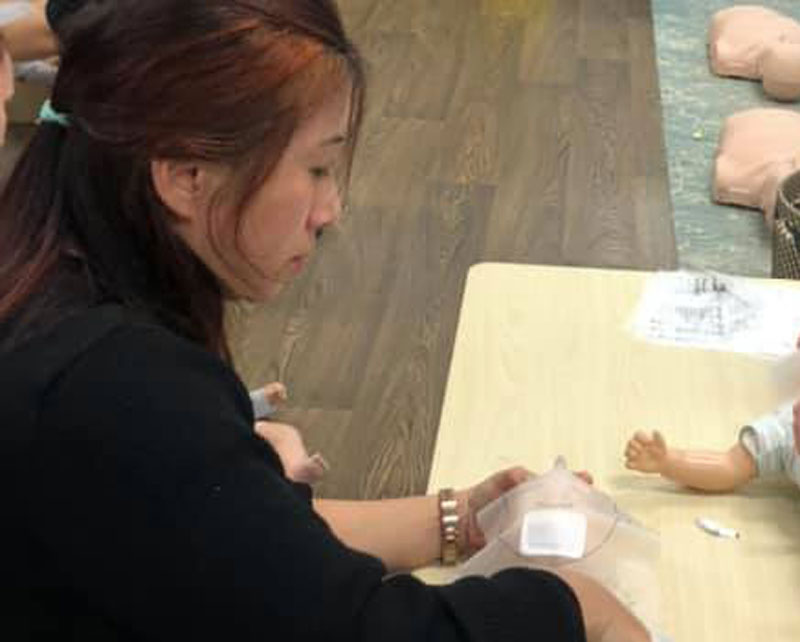 Child care worker benefits supporting wellbeing in early childhood education
We want all our people to love what they do and feel a sense of belonging to the Petit ELJ family. We firmly believe that a sense of community supports health and wellbeing. As such, we offer competitive pay, rewarding industry incentives and promote professional development.
Many of our centre teams have children of their own or are planning to have families. To help support our teams' families our child care worker benefits provide generous employee child care discounts, as well as flexible working policies and employment structures.
We also partner with sector experts and tailor professional development programs and ongoing support to assist and empower every team member to be true to themselves. Among other training programs, we provide first aid and CPR training, child protection support training and safe sleep training.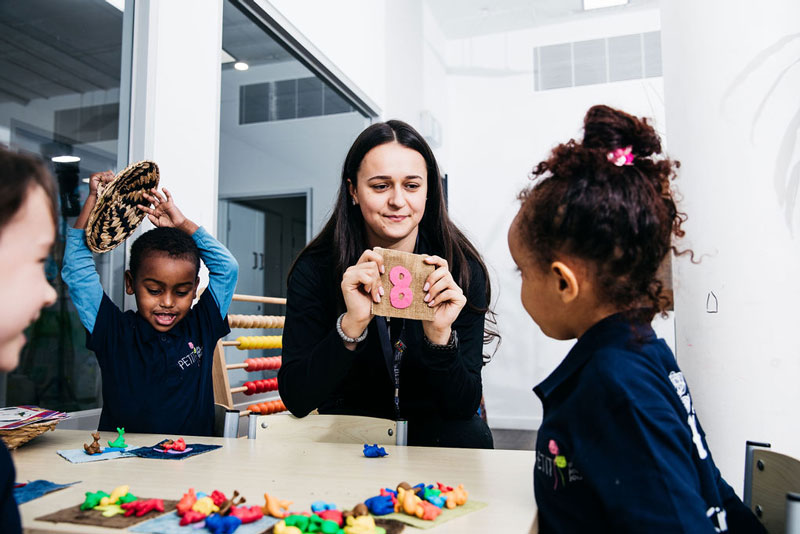 Petit ELJ Excellence Scholarship Program supporting early childhood professional development
In 2020, we also introduced a Petit ELJ Excellence Scholarship Program to nurture and grow our people. It's aimed at supporting employees wishing to pursue further studies from Certificate III to Diploma in Early Childhood Education and Care and from Diploma to Bachelor of Education (Early Childhood).
Aside from providing financial assistance, the program also provides our successful applicants with additional non-contact hours for their study. For example, those participating in the Excellence Scholarship Program for the Bachelor of Education (Early Childhood) are entitled up to 1 week of study leave per year at full pay.
At Petit ELJ Forest Hill, we briefly spoke to Kirsty Haden, Lead Educator. She has successfully applied for the scholarship and will use it to work towards her Bachelor of Early Childhood & Primary.
"The Petit ELJ Excellence Scholarship Program provides for a supportive and flexible working environment," says Kirsty. "I gain practical knowledge from other Early Childhood Teachers and Educators studying towards their Bachelor, as well as gaining hands-on experience while being able to plan my contact and study time appropriately at work."
"I felt both excited and nervous when I applied. It was an easy process, and I was well supported. Our Centre Director, Belinda, put forward her recommendation for my Excellence Scholarship, and there was lots of encouragement from other Educators to go for it too. I'm looking forward to the next stage and getting my study underway."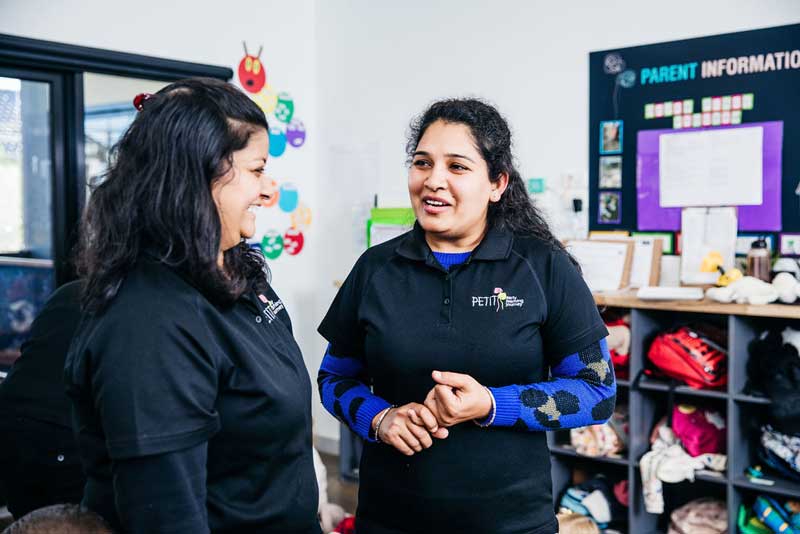 Our Employee Assistance Program—workplace wellbeing
Along with regular catch-ups and conversations within our centres and a quarterly team newsletter launched a year ago aimed at improving communications and a sense of belonging, we also provide an Employee Assistance Program through the Acacia Connections Group.
The Acacia EAP program provides confidential and effective solution-focused counselling for our team members and their families. It has several beneficial inclusions:
Short term solution-focused counselling.
24/7 access to crisis counselling with qualified psychologists.
Access to legal referral for employees on simple legal matters.
Access to qualified financial counsellors to help with budgeting.
Access to a highly qualified dietician.
Immediate access to email and live chat counselling.
"The Employee Assistance Program has helped our Richmond team so much during 2020," says Briar, Centre Support at Petit ELJ Richmond. "On top of COVID-19, we also experienced a loss within our community which had a devastating impact on our team, and during this time we were able to rely on the EAP for support."
"One of the most useful services the EAP provided was onsite support. The team found this to be beneficial because they were given the time and space during their working hours to talk to a professional, who was not directly a part of the Richmond team."
"On an individual level at Petit ELJ Forest Hill, we don't know who uses the Acacia EAP program," says Belinda, "but it's available for our team to use and it's confidential. When you make contact with Acacia, they discuss the reason for your call and connect you to the right person who can help. It's a beneficial service for the wellbeing of all our team members."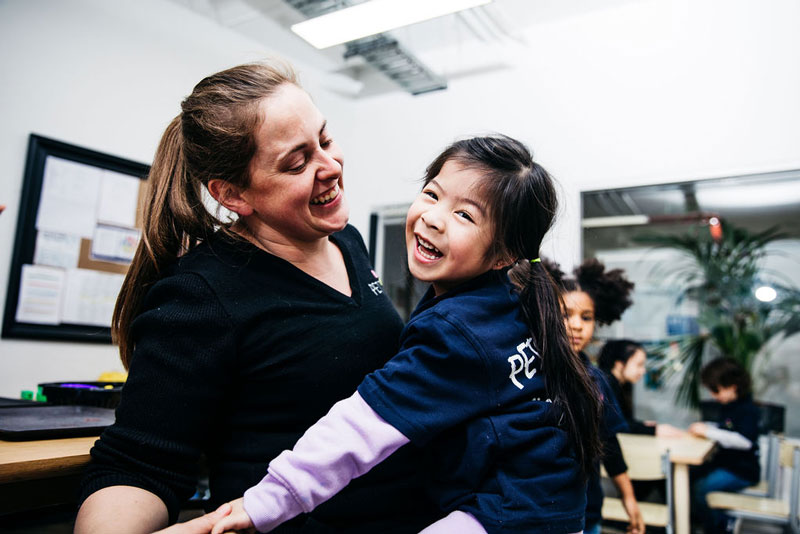 Nurture your career in early childhood development with Petit Early Learning Journey
At Petit ELJ, we do more than provide the usual benefits in early childhood development. Our support and care for our centre teams extends to their health and wellness as frontline carers, as well as nurturing their lifelong learning in early childhood professional development.
We emphasise collaboration and critical reflection with our teaching teams so that they can engage in and share contemporary teaching methods. It is important to us that our teams draw on their unique strengths, talents and ideas to create a community where there is a strong sense of belonging for themselves, families and our children.
If you value community connections that support health and wellbeing while being inspired to be your authentic self then we want to hear from you.