Creative sand art for children uses colourful sand to create fun artworks. It's a sensory activity where your child can focus on the process rather than the outcome. Your child can use, clean sand, craft sand or a kinetic like sand to create their art.
Sand art frequently falls into the realm of messy play as children can dig and shape the sand with their fingers and hands. Sand art can be created in a sensory tub, on a canvas or in a sandpit.
There are many types of fixed and unfixed things that you can create with sand. In this article, we're going to introduce you to some fun sand art activities for toddlers and preschoolers, including:
Sand painting.
Sensory tub sand drawing.
Sand bottles.
Modelling with sand.
Sand cards.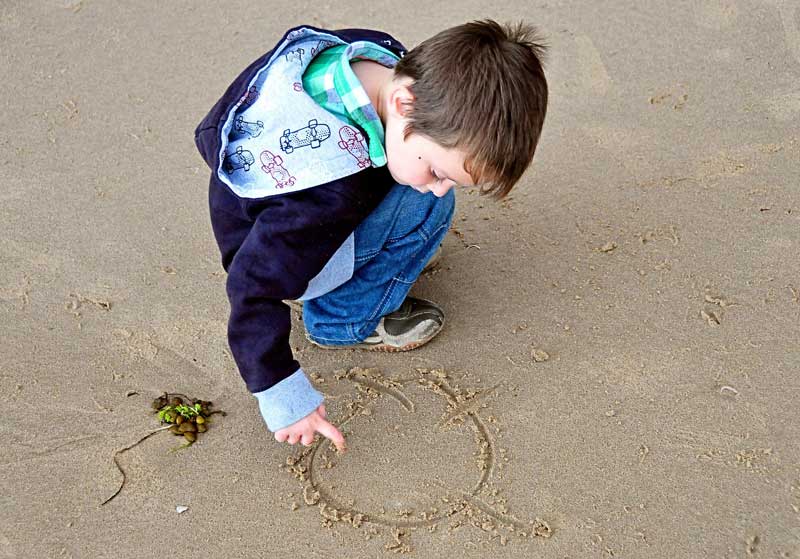 What's so special about sand art for kids?
Sand art is not just a creative activity. Sand is relaxing to touch, and used in sensory activities and play it helps to melt away anxiety. Colourful sand art allows children to explore colours and understand what happens when they get mixed.
When children take part in sand art activities, they're exploring a world of benefits associated with sensory activities and sensory play.
Creative sand art enables children to explore and make sense of their world. Through art, children make choices to express how they think and feel promoting a sense of confidence and independence.
The key benefits of sand art for kids include:
Strengthens colour recognition.
Develops fine motor skills with gripping and squeezing.
Promotes self-confidence and independence.
Boosts creativity.
Enables children to make choices.
Creates experience.
Reduces stress.
It's also a fun activity to do as a family.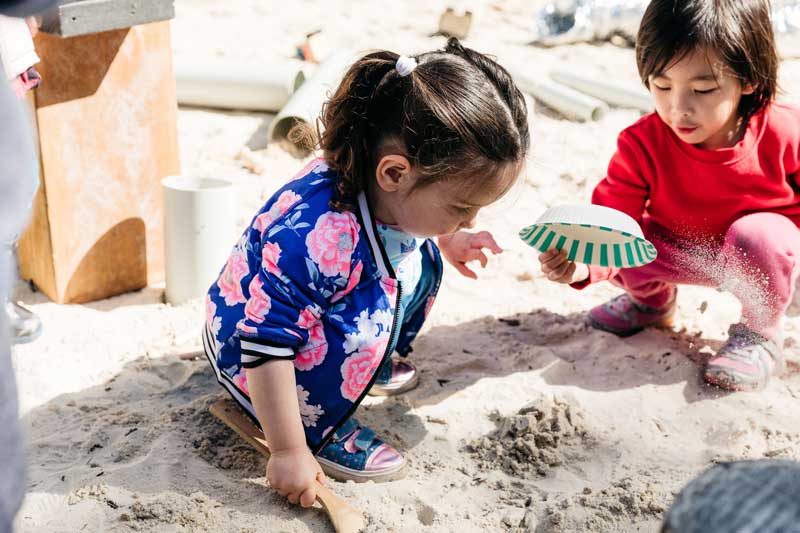 6 sand art ideas for children
1. Sand painting with coloured paint
Children love to play with sand, and they love to create pictures too. So why not combine both activities to create a sand painting? There are a few different ways to create a sand painting. One method mixes wet paint and sand together, and another employs chalk and craft glue.
For this activity, your toddler or preschooler can use craft sand or cleaned sand from the beach or sandpit. You'll also need:
Washable tempera paints labelled non-toxic.
Paintbrushes
Paper, cardboard or canvas.
A cup of water to clean your brushes in.
Small containers for mixing the paint and sand.
3 Easy steps
Mix the sand and paint together. Use the sand liberally as too much can thicken the mixture.
Dip the paintbrush into the chosen colour.
Splash, flick or smear the colour on the canvas.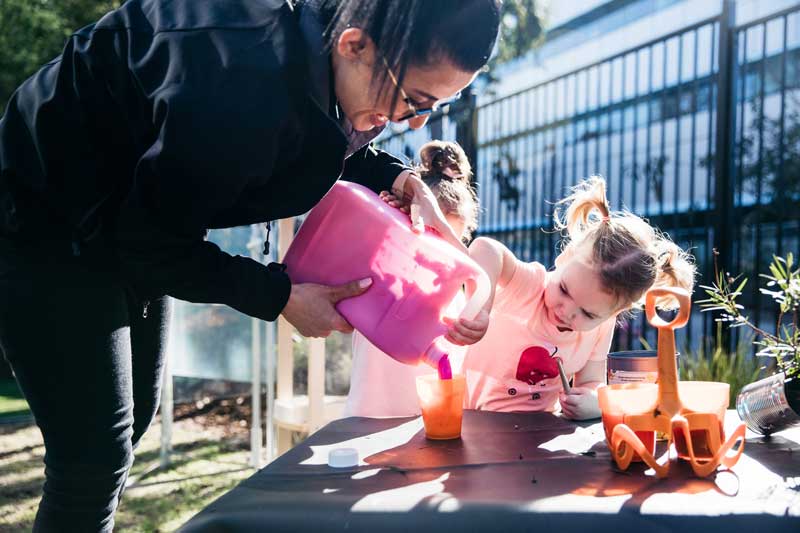 2. Sand painting with chalk
This activity works best with white sand or craft sand. You'll also need:
Thick pieces of coloured chalk
Craft glue.
Paper, cardboard or canvas that will fit on your tray.
Squeeze bottles for each colour make.
A tray to capture the excess sand.
Steps
Measure out half a cup of white sand onto your tray.
Select one coloured chalk and rub it onto the sand until it changes colour.
Pour the coloured sand into a squeeze bottle.
Repeat steps 1-3 for each different colour you make.
Place your canvas onto the tray.
Drop the glue where you want the first colour to appear.
Squeeze the first coloured sand onto the glue.
Wait a few minutes.
Pick up your canvas.
Shake the excess sand into the tray.
Pour the excess coloured sand back into its squeeze bottle.
Repeat steps 5-11 for each colour you want to use in your sand painting.
Let it dry, and you have your finished creative sand art.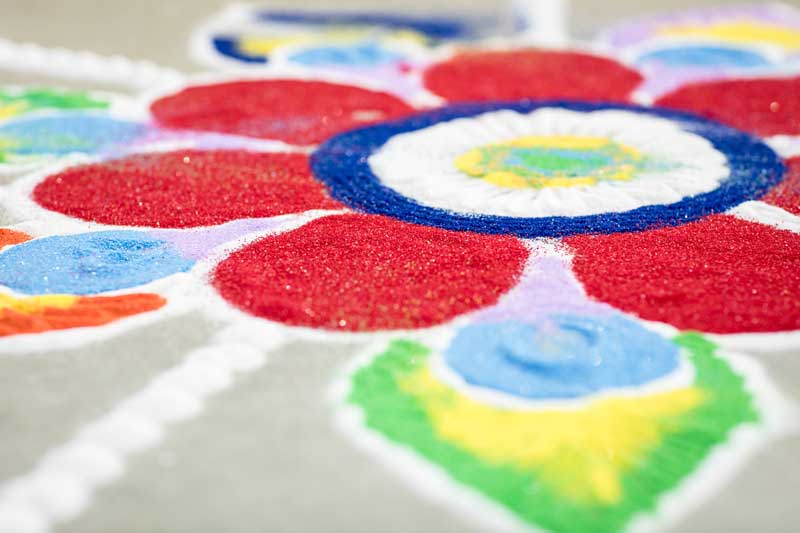 3. Sensory tub sand drawing
This activity produces an unfixed artwork, so the focus is on the process rather than the end result. Take a picture of it once it's done for a memory keepsake.
Method one
Pour the sand into the sensory tub until it is a few centimetres deep.
Using their fingers, your child draws pictures in the sand.
This is a great sensory activity for toddlers and parents can join in too. It's just like drawing pictures on a sandy beach.
Method two
Use chalk to create coloured sand as described in steps 1-4 of our sand painting with chalk activity above.
Squeeze the coloured sand into the sensory tub to create a picture.
Your child will have loads of fun squeezing the bottles to make dots, dashes and wavey lines of coloured sand to create an unfixed artwork in your sensory tub.
4. Sand bottles
Our next activity uses coloured sand to decorate clear empty bottles and containers. You can repurpose old glass and plastic bottles of any shape or size.
Steps
Create your coloured sand with chalk.
Pour the sand into your bottle with a funnel.
Layer the colours and vary the amount of each colour that you use.
The result? A vibrant, colourful bottle.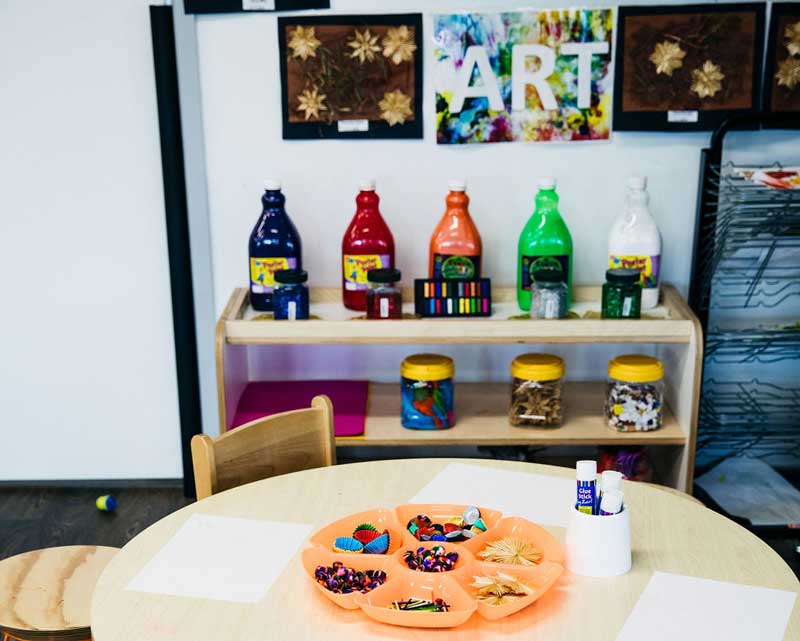 5. Sculpting with sand for kids
If you have a sandpit, a beach or a sensory tub with sand, then you and your child can jump into this activity and have a load of fun. Coloured sand isn't necessary, although it can make your sculptures more decorative in a sensory tub.
What sort of things do children want to create? Encourage your child's creative ideas by asking them questions. Perhaps it's the family pet or something they've seen or done? The ideas are endless! Let them use their hands to shape their creation for extra sensory fun.
6. Sand Cards
Tired of buying store-bought cards for birthdays and other occasions? This year, make your own sand cards with colourful sand and blank cards. Cut and fold recycled cardboard, then using one of the fixed sand painting activities, decorate your card into a unique and thoughtful creation.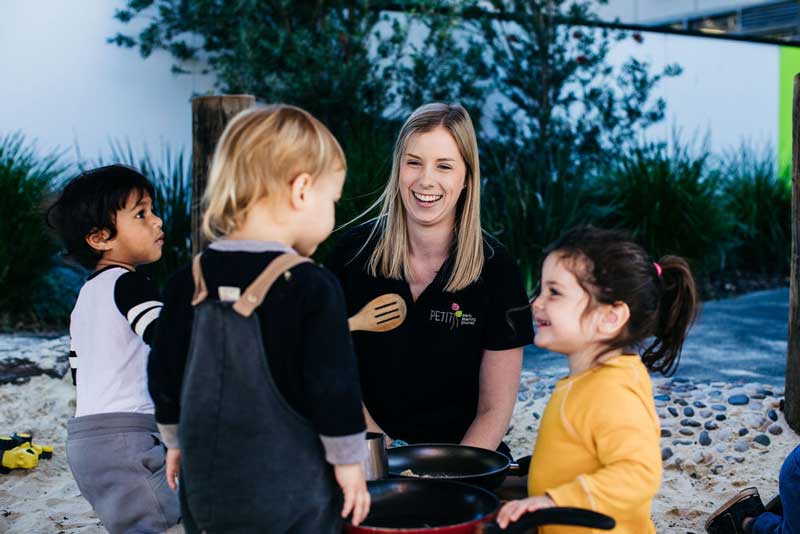 Inspire your child at Petit Early Learning Journey
We love our sand at Petit ELJ. It's a wonderful natural material for children to use. It really gets their imagination going and fires up their senses. We use sand in both indoor and outdoor experiences to enhance structured and spontaneous play and child-led learning.
If you're seeking a diverse curriculum where children are encouraged to explore all their senses through play-based learning activities then come explore your nearest centre. Our education curriculum is built on the EYLF and contemporary pedagogies to enhance your child's learning.