When we talk about resilience training in child care, the focus is often on strengthening children's wellbeing. The Early Years Learning Framework (EYLF) frequently raises wellbeing as it is pivotal to experiencing belonging, being and becoming. Being resilient improves wellbeing.
Beyond Blue describes resilience as "Doing well during or after an adverse event, or a period of adversity". It is the ability to adapt quickly during or after hardship and our capacity and means to cope with stress or bounce back from challenges.
Research shows that Early Childhood Teachers and Educators who see themselves as resilient are more likely to feel confident in teaching resilience and emotional literacy to children. Educators who engage in personal resilience training are role models for wellbeing.
In this article, we reached out to our Forest Hill and Coffs Harbour centres to discuss:
The importance of building resilience skills.
Strategies for supporting Educator wellbeing.
How Educators' resilience supports children and families.
Encouraging connectedness.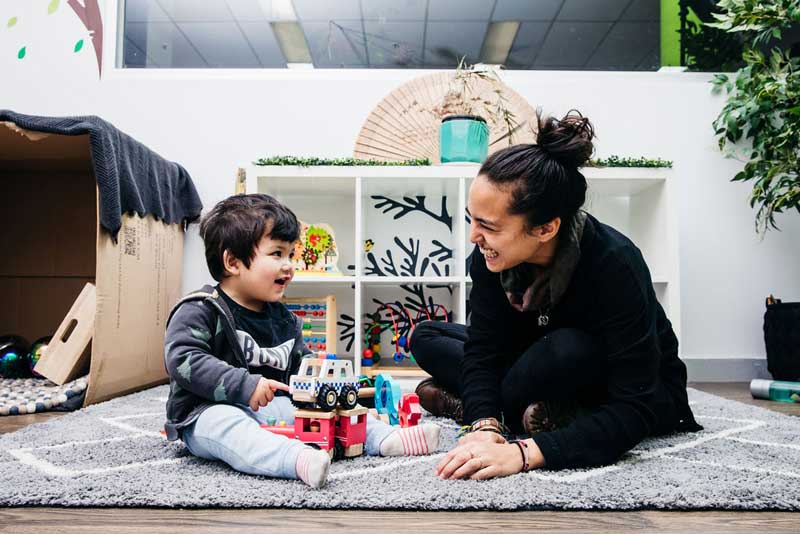 The importance of building resilience skills in child care
The World Health Organisation describes a healthy work environment as "one in which staff have made health and health promotion a priority and part of their working lives." As well, the ACECQA has identified that having effective supports in place is essential for combating stress in early childhood education.
"It is important that we build resilience skills and look after ourselves and others as it helps to maintain balance in our lives during challenging or stressful periods," says Belinda, Centre Director at Petit Early Learning Journey Forest Hill.
At Petit ELJ, our Centre Directors help to create a harmonious, healthy and inspiring environment. By monitoring and encouraging the professional wellbeing and satisfaction of our teams, we are better able to provide support while nurturing a well and resilient centre.
"At our service," says Amber, Centre Director at Petit Early Learning Journey Coffs Harbour, "we often engage in conversations about what it means to 'show up' for children. 'Showing up' for children means we are present, active and involved throughout the entirety of children's days not just physically but emotionally."
"Resilience building as an Educator, parent or any other influencer serves as a tool to provide the best version of ourselves for children every day."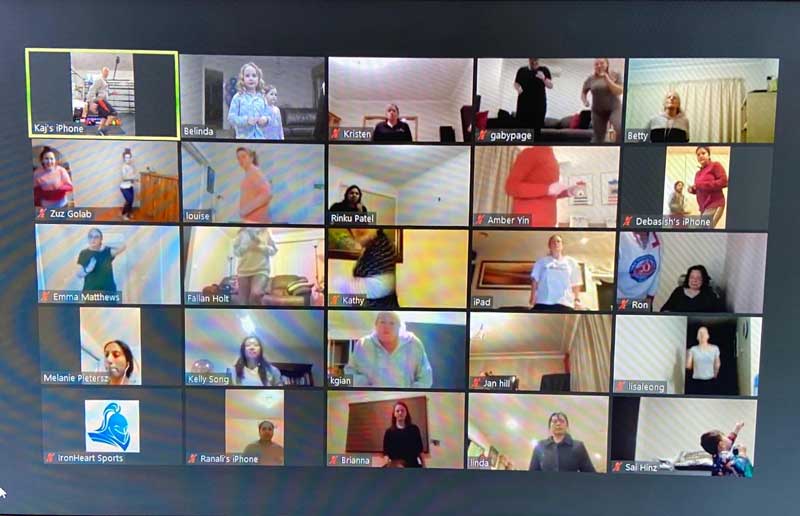 Strategies for supporting Educator wellbeing and resilience training
Respectful and caring teams play a big part in encouraging workplace wellbeing, resilience and a sense of flow. One of our core beliefs requires our teams to work together to engage in collaborative discussions and critical reflection regardless of qualification levels. At Petit ELJ, we lean on each other's strengths to build a culture of respect.
To help nurture a respectful culture Belinda and her team at Petit ELJ Forest Hill have introduced Wellness Wednesday. "Wellness Wednesday encourages our team to reflect on their wellbeing. It also reminds us to check-in with each other to see how we're doing. Each week is a little different, but it might involve:
Infused Water with fruit, fruit platter and goodies.
Word Search and Sudoku along with a drawing area.
A wellness calendar with a sleep checklist.
A positive board with quotes.
A weekly evening fitness group.
Staff lunches."
At Petit ELJ Coffs Harbour, resilience training and regular team conversations centre on their ability to recharge their batteries. "We reflect and act on how we can support each other to maintain the level of resilience needed to provide the best of ourselves each day," says Amber.
"As a team, we recognise our emotional resilience and look out for each other as we move across our busy days. We know that sometimes the act of someone else reaching to show their support is enough for us to build our resilience in a safe place."
"We have established a supportive work environment where we continually grow in our ability to build resilience and a culture that promotes mutual trust and respect."
"As a company, we also have access to an Employee Assistant Program (EAP), which is an effective tool in providing methods of building emotional resilience in a confidential space with suitably qualified people. The EAP allows employees to reach out through alternative methods and seek support."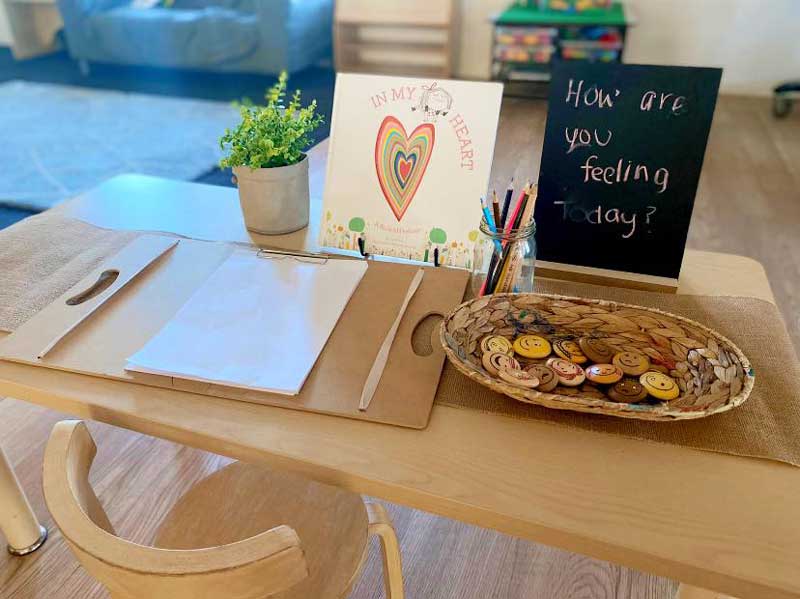 How Educators' resilience supports children and families
Well-supported teams are essential for implementing quality education and care outcomes for children and families. When our teams focus on building their resilience, their confidence grows. As models of wellbeing, they are in a better position to support the welfare of children and families.
"We build our relationships with families upon trust and mutual respect fostering a safe environment," says Amber. "As Educators, our team is passionate about our family units and providing safe spaces to discuss emotional wellbeing."
"We provide strategies and open up the platform for authentic communication that supports the overarching resilience of our families and children."
"Resilience training," says Belinda, "gives us the ability to cope with and adapt to stresses brought on by a difficult or stressful event. We play a vital role in the development and nurturing of resilience in children."
"We assist children in building resilience by developing a good relationship, strengthening their independence and confidence, and by helping them to learn, identify, express and manage emotions."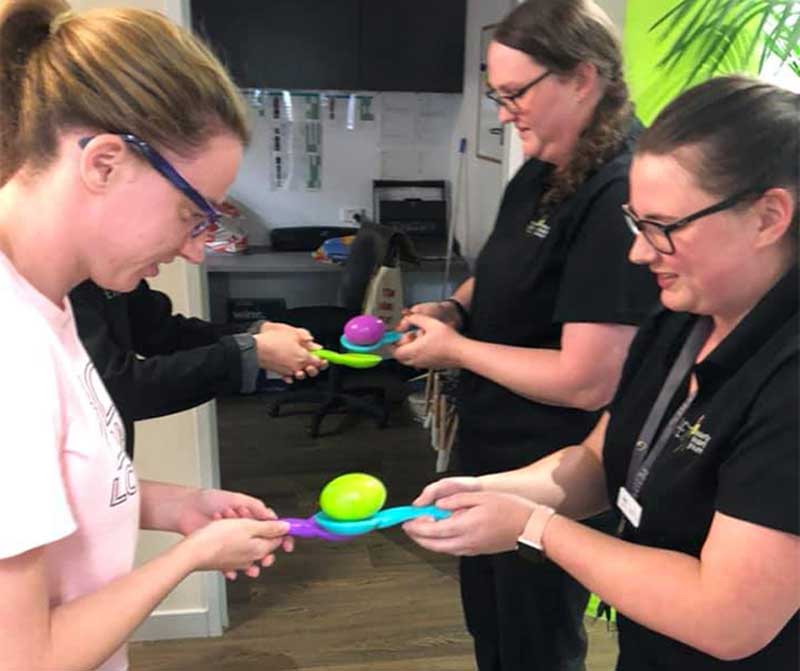 Encouraging connectedness within the team
Encouraging connectedness to educational and care services is a critical factor in Educators' resilience training.
Providing the opportunity for professional training and development, empowering Educators to make decisions, promoting collaboration, encouraging regular conversations and implementing wellness programs, encourages an inclusive environment that inspires confidence.
"We frequently use mindfulness, including meditation, relaxation and yoga with our children," says Amber, "but we also know the value of this in terms of our team's overall wellbeing. We know that the benefits of being mindful can help Educators feel empowered, feel confident, proactive and decisive, ultimately leading to the best possible outcomes for children."
"Everything we do surrounds our overarching belief in holistic approaches and achieving the same outcomes for children, families, and our centre teams is no different when it comes to emotional resilience."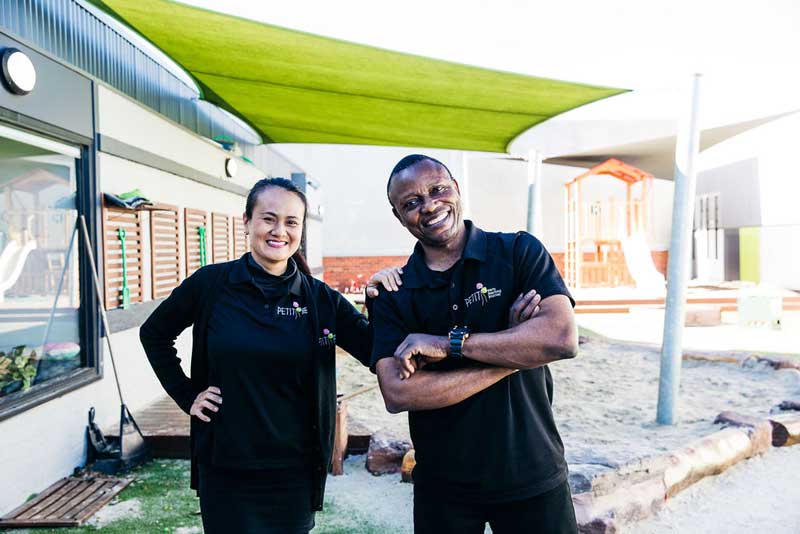 Build your resilience with Petit Early Learning Journey
At Petit ELJ, we believe in empowering our employees to make decisions that support positive learning outcomes for children. Our environments are inclusive and support the wellbeing of our Educators and other team members.
We understand that Educator wellbeing is pivotal to being, belonging and becoming. It is essential for successfully delivering meaningful curriculum, team collaboration, encouraging partnerships and inspiring continuous improvement.
If you're interested in working for a service that genuinely cares about providing resilience training and team wellness programs, then what are you waiting for?