What does a float Educator do? There are many different ideas of what a float position in Early Childhood Education and Care (ECEC) does. The term "float" can apply to any role, casual or permanent.
An Assistant Educator may sometimes be assigned the role of a float, in that they may work with more than one studio. Alternatively, an Educational Leader or Assistant Centre Director may fulfil a float role.
In this month's article, we highlight the position of float Educators in Australian early learning services. Read on to learn more about the support and value we give our float Educators who work across multi-aged rooms.
We invited several of our centre teams to contribute, as well as our Education and Practice Leader from our Petit ELJ Support Office. We address:
What is a float Educator position in the ECEC sector?
What role does a float Educator carry out in early learning centres.
The value the float Educator role provides to children, families and other Educators.
Plus, we talk to our float Educators to gain insider knowledge and words of wisdom for those considering a career in ECEC.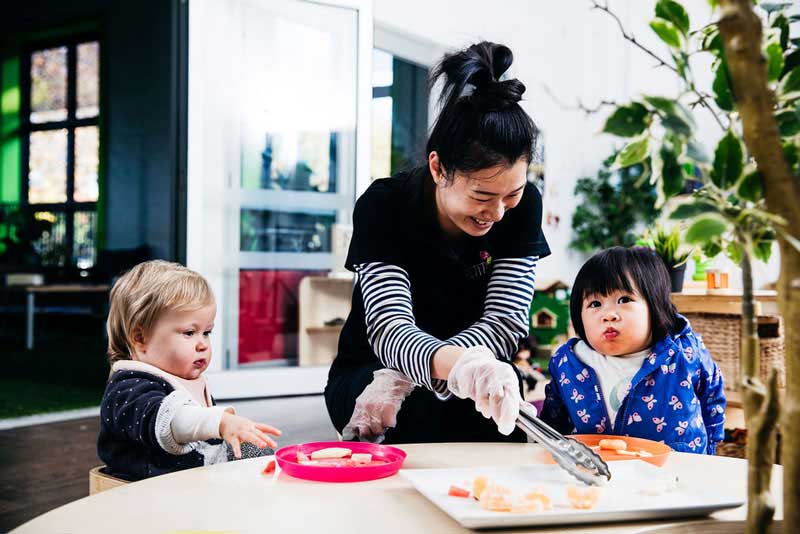 What is a float Educator in the ECEC sector?
There are all types of float Educator positions in Australian early learning centres. The ECEC sector isn't alone in using this terminology to describe an integral team member who supports multiple service areas. We asked our Educators what they thought a float Educator does.
"A float Educator in the ECEC sector moves from room to room. They relieve staff, provide additional supervision or assistance in our studios supporting quality experiences, ensuring the safety and wellbeing of children attending the service," says Genny, Early Childhood Teacher at Petit ELJ Port Douglas.
"A float at our centre is a valued Educator that shares the passion of children's wellbeing and learning through play," says Laura, Educational Leader at Petit ELJ Springfield Central. "We have float Educators that are Assistant and Lead Educators."
"The float Educator is a pivotal part of the team," adds Tyson, Acting Centre Director at Petit ELJ Springfield Central. "They can walk into any room and adapt to the routine. Float Educators support the team no matter the children's age group."
"They also collaborate with everyone in the centre to ensure the highest quality standard of care is consistent regardless of their environment."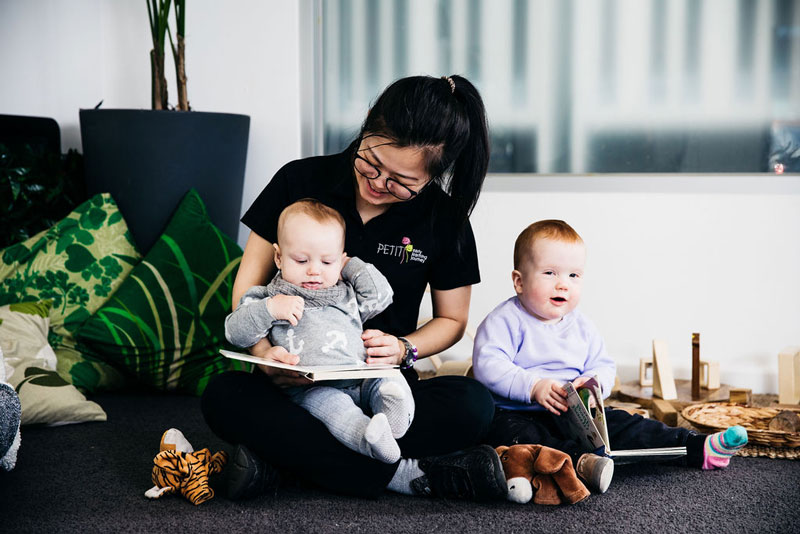 What does a float Educator carry out in early learning centres?
"Successful float Educators build secure relationships with children and play a significant role in promoting children's learning and development, understand children's interests, strengths and areas where they need support," says Genny. "Consistency is vital in services to best meet the needs of the children and their families."
"We have a very cohesive team where learning and empowerment are based on our continued development as Educators," says Laura. "Every member of our team including float Educators, are responsible for implementing our quality care and education program."
Shanyn, Centre Director at Petit ELJ Murwillumbah, and Reagan, Educational Leader at Petit ELJ Elderslie, listed a few duties that a float Educator performs when supporting other Educators. They're the same duties a permanent Educator does in a studio:
Interacting with the children.
Setting up and engaging children in experiences.
Supporting other Educators with

Nappy changes
Children's mealtimes, and
Everyday studio rituals.

Providing love and care to the children.
Implementing play and learning experiences and group times.
Cleaning the studio.
"Our float Educators are the cohesive part of our team who cover lunches, programming, rest pauses and rostered days off," says Tyson.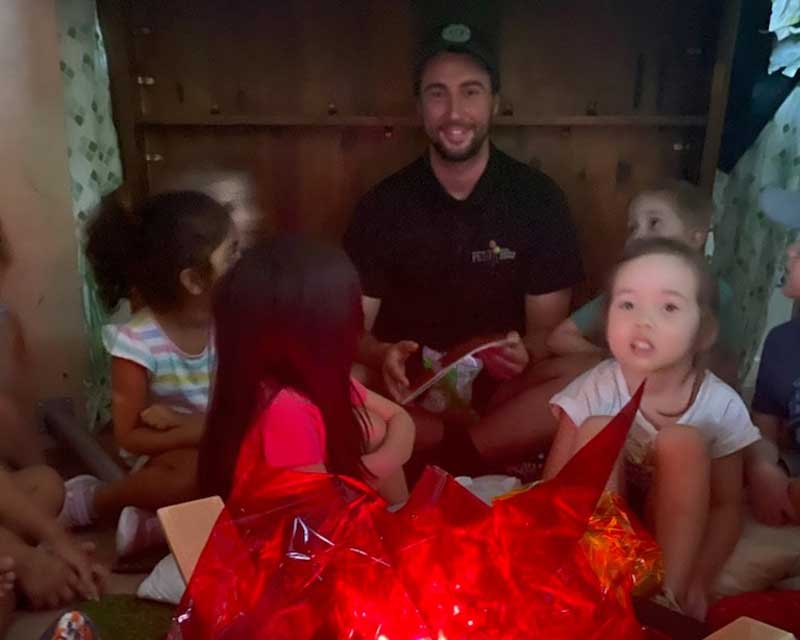 What value does the float Educator provide to children, families and other Educators?
"The Educator float role is very important to the smooth operation of our kindergarten program at Petit ELJ Port Douglas" says Genny. "Our float Educator, Lily, steps into the studio almost daily to provide additional supervision and support."
"Lily brings with her a strengths-based approach with many years experience as well as a connection to the geographical community. Having Lily in the role of a float Educator is vital. She has nursed many of our kindergarten group from young children and having this experience is useful for analysing children's behaviours and learning."
"The children are always happy to see Lily, who supports and fosters successful relationships, crucial for delivering quality outcomes for children."
"Float educators strive for continuity of care in a child's day. They create the basis to develop strong and meaningful relationships with children, families and team members," says Laura.
Float Educators in early childhood settings are highly valued team members because they:
Keep children's routines consistent throughout the day.
Greet families and children at drop-offs in the mornings.
Deliver messages and have conversations with families after studio Educators leave for the day.
Collaborate with other Educators across studios.
Provide valuable input and a unique insight into our education programs and curriculum.
Provide a constant presence in all rooms.
Present a familiar face when transitioning children to a new studio.
"Having a float Educator that can come into any studio and support the Educators already there, promotes a calm and safe learning environment," says Shanyn. That type of support is something that each float Educator offers. It has a positive impact on the team and environment."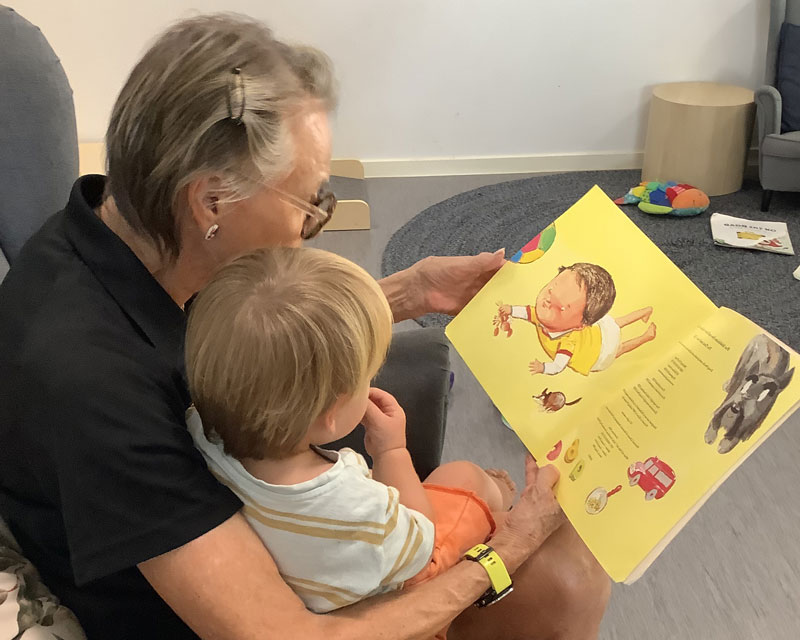 What do our Educators who work with multi-aged children say about their role?
Lily, Educator, Petit ELJ Port Douglas:
"What I like most about my role is getting to know the children and the rooms, and the interactions I have with Educators, mentoring them, sharing ideas of practice and being involved in wonderful, engaging learning with multi-aged children."
"It is exciting to work as a multi-age Educator. Working with children of different ages is necessary for understanding children's development. My passion and dedication to the early childhood sector are embedded in all I do. I am rewarded for my love of working with children through the relationships I form."
"My advice for anyone taking on a float role is to invest time in getting to know and understand children. Give them love, fun and kindness. Demonstrate patience and take the time to slow down and engage with the children."
Daniel, Educator, Petit ELJ Port Douglas:
Daniel has been working with Petit ELJ Port Douglas for almost two years as a float Educator. "I enjoy the challenge of working with multi-aged children as I move from studio to studio. My specialty is creating new environments and inspiring play. In addition, I enjoy mentoring and supporting Educators."
"For any prospective Educators considering taking on the role of float, I recommend being an expert at fun and keeping all children engaged and happily occupied."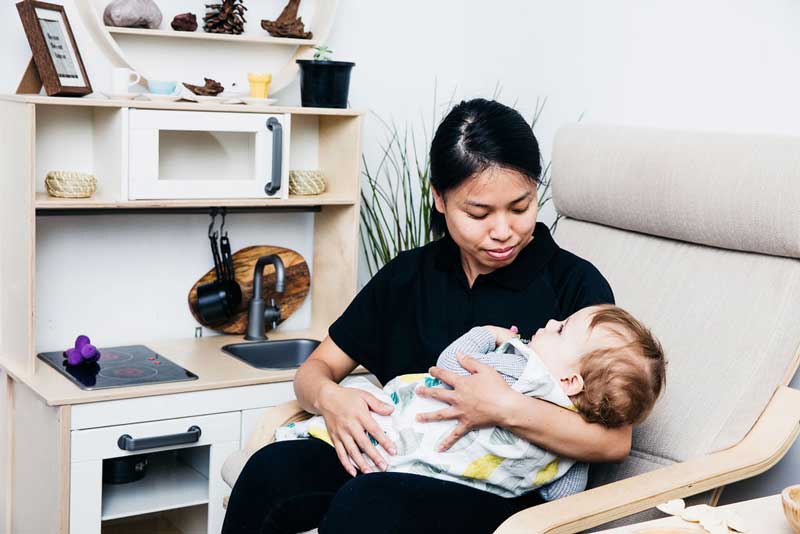 Jordan, Educator, Petit ELJ Springfield:
"I enjoy being able to make connections across all ages. As a float, you can collaborate with more Educators learning more educational practices from all the team.
"When you go to a studio where you haven't been for a while, the children get very excited and receive you with so much love – that is always a beautiful moment."
"I recommend new floats be open to change, be flexible and don't be afraid to ask for help or ask questions. Put children first, listen to them and let them show you their interests. Don't be afraid to give suggestions and collaborate with other Educators."
Courteney, Educator, Petit ELJ Murwillumbah:
"I love being in a float position as I get to spend time with almost every child in the centre every day. I love walking into a studio and getting greeted with cuddles and smiles from the children. You get to spend time in each room learning the rituals of all ages, and you learn to adapt."
"One of my favourite memories was when I did an art experience with the children in Blossom Hill. Seeing how engaged they were in the experience was very special."
"For Educators taking on a float role, I recommend they ask questions while in the different studios. Enjoy spending your time with the children in each room. I know for me, being a float has made me love my job even more."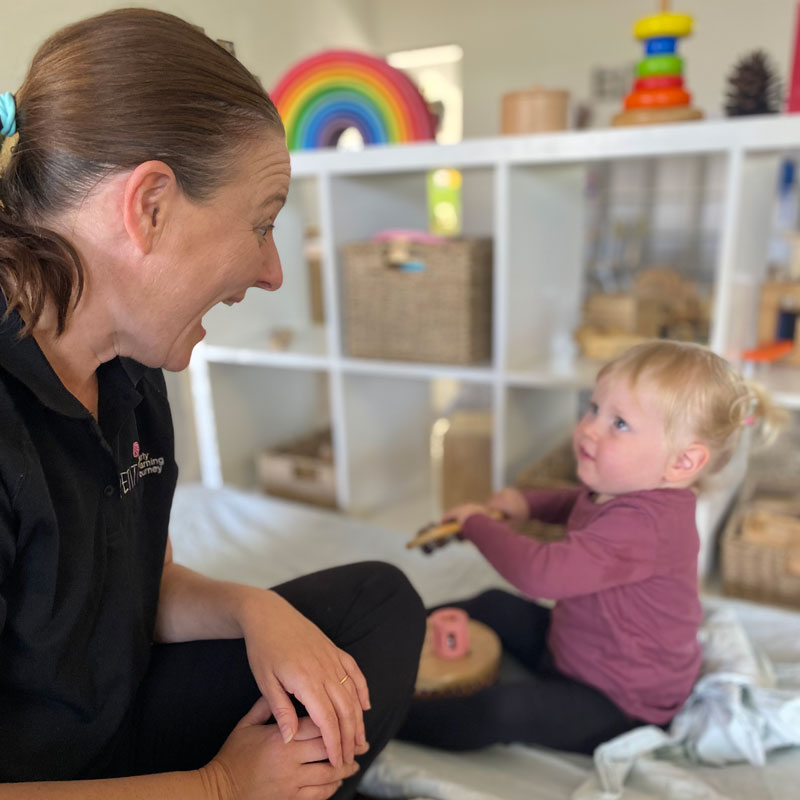 Karin, Educational Leader, Petit ELJ Murwillumbah
"I really enjoy establishing and maintaining relationships with all children, families and staff. I have the unique position to support each studio and be involved with all their routines and programs."
"Working with children of multiple ages allows me to vary my teaching strategies and styles. I must work hard at creating bonds with children as they need to feel safe and secure for the short time I may be in the room."
"I can see where children are going with their development and where they have come from. This insight can help me to have high expectations of the children, while understanding what support they might need to achieve their full potential."
"As Educational Leader, this position also allows me to support the teams from within, whether this is modelling teaching strategies, creating displays, modelling documentation, or creating spaces for critical reflections as a team."
"I love being a float. I get this "rock star" moment when I walk into a room from children, which fills my cup to overflowing. I love trying to give this feeling back to the children and colleagues when in the room. It creates a real sense of belonging."
"My advice to anyone taking on the role of a float is to make it your own, everybody has an important role to play in the centre. A great float can be the glue that holds a team together or the grease to keep the day rolling smoothly."
"If you bring to your role your strengths as an Educator, you have the flexibility to support the team and the children."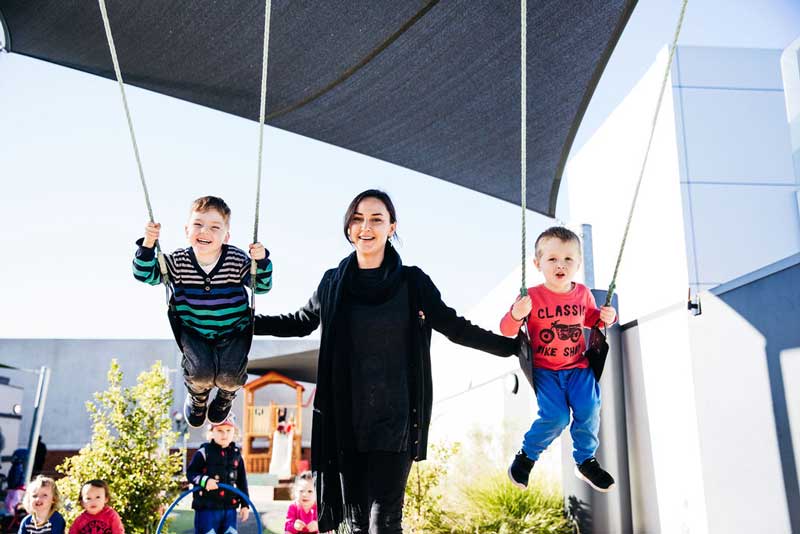 The value of the float Educator
"For families, a float is that familiar face when other Educators are away," says Tanya, Education and Practice Leader, Petit ELJ, Support Office. "They provide that reassurance that someone knows and cares about their child. They are an invaluable resource."
"Floats know each studios' routines and environments. They are a huge source of support on those extra busy days, and someone who can bring a new set of eyes to a play experience and share their perspectives and reflections."
"In relation to the Circle of Security © approach which guides our practices at Petit ELJ, our float Educators often become the 'secure base and safe haven' for many children. They are so important for a child's emotional wellbeing."
"Many centres try and keep their float Educators to a couple of studios. For example, only working with just babies and toddlers rather than spreading them across babies to kindergarten. That way, they get to know the children in those studios a bit more."
"Float Educators offer consistency of care. They know the families and know where children are in their learning journey. So, like a permanent Educator, floats have those stories they can share with families."
"Taking on the role of a float is sometimes a preference," says Tanya. "Some Educators in the early childhood sector want a permanent role to get to know just one group of children really well. But some Educators prefer the float role as it adds variety to their working day."
"Floats aren't always Assistant Educators. We have Educational Leaders in all our Petit ELJ centres who are responsible for the educational practices and the delivery of the curriculum across the centre, and they are float Educators."
"Our Educational Leaders have set non-contact time each week where they mentor, spend time in the rooms, engage in different projects and connect with me during my visits about how things are going. The rest of the time, they move across multiple rooms."
"There are people like me who begin their career as a float Assistant Educator. It's a great way to become familiar with a centre, the routines and your role as an Educator. Then when you have the confidence, you can step off from being a float to a permanent role in a set studio. It's one career pathway."
"Float Educators in the early childhood sector provide invaluable support to their teams. They're not just a float. We value their contribution as we do with every Educator."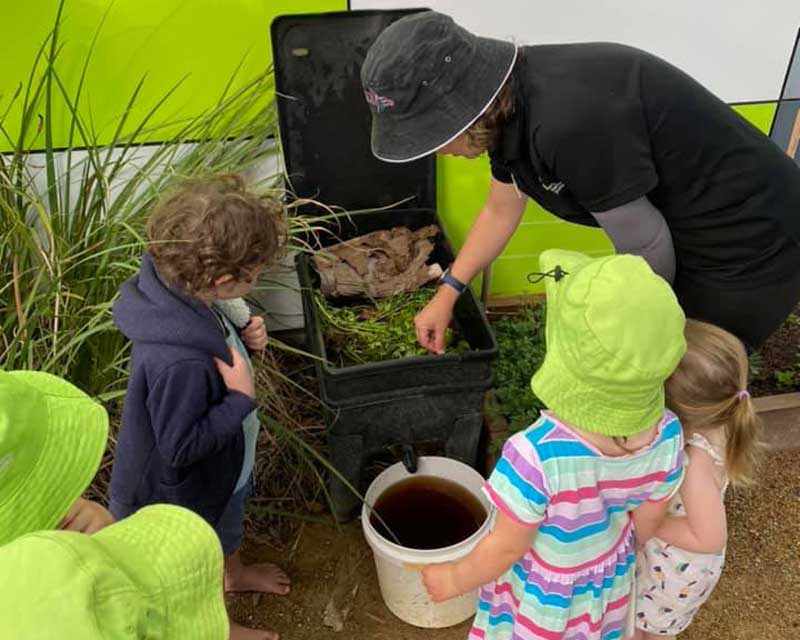 Be valued as a float Educator with Petit Early Learning Journey
At Petit ELJ our primary focus is always on putting children first. So, it should come as no surprise that our float Educators and Early Childhood Teachers love working in early childhood education and care and we love seeing them succeed.
It doesn't matter if you're just starting out and want a role where you can learn the ropes or because you're a career float Educator and it is the role that you love doing the most. At Petit ELJ we value every team member.