You can make your mother's day special any time of the year. In Australia, the second Sunday in May is reserved for mums of all ages, generations and kinds. It's a day to celebrate the special people in children's lives who take on motherly roles. Our use of mum and mother is inclusive of all.
The first Mother's Day is arguably the most important and memorable day for mum. So, plan ahead of time to ensure you have it covered. Our unique ideas for Mother's Day will help you make it a special day, so you can make both new and experienced mums feel warm, special and loved.
Many of our Mother's Day ideas involve the most precious gift Mums adore; their children. Meaningful gifts made with love and homespun treasures can make Mother's Day extra special. You don't have to splurge lots of money to make Mum smile and feel the love of family.
Whether you're planning on buying her something nice or making her a DIY gift, plenty of options are available. We review:
The history of Mother's Day in Australia.
Traditional and handmade gifts.
How different families enjoy a happy mother's day.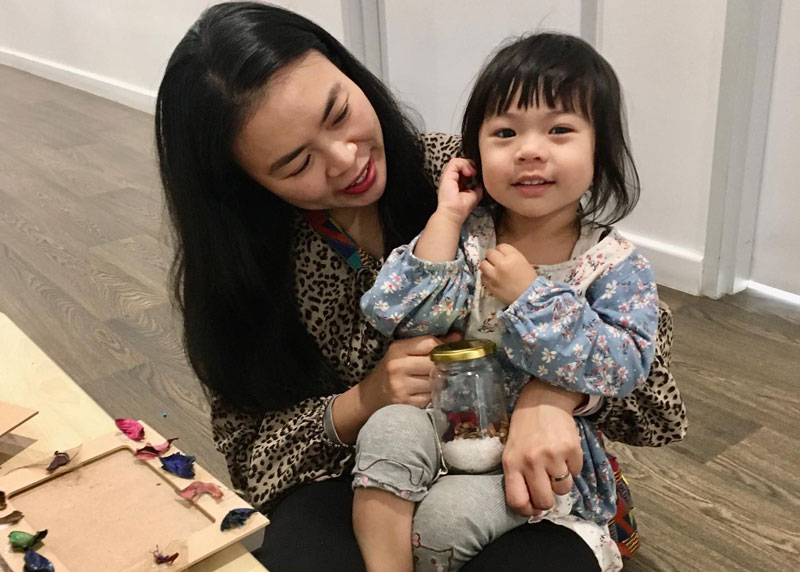 Mother's Day in Australia and abroad
Mother's Day in Australia is not a public holiday. As much as we would like an additional national holiday, Father's Day, Mother's Day and Grandparent's Day are all special days celebrated on Sundays when many people enjoy their weekends and time away from work.
The modern Mother's Day holiday was first celebrated in 1907 in West Virginia in the USA. It was the initiative of Anna Jarvis who saw it as a day for a liturgical observance. Since then, it has become a commercial event that keeps Australian and American florists busy.
On Monday, 20 June 1910, The Leader Stock and Station News published a short four-line article announcing the first time Australia celebrated Mother's Day. They reported Mother's Day was celebrated the day before on 19 June with special services (a religious event) and the wearing of white carnations.
There are some places like Samoa which also celebrate Mother's Day on the second Sunday of May but then hold a national holiday on the following Monday. The official Samoan holiday recognises the important role of women in families, communities and churches.
Today, Mother's Day in Australia encompasses all types of special people in children's lives who take on the role of the motherly figure. Over the last 100 years, the traditional concept of family has evolved with diverse and unique families embracing a less conservative role for mothers in families.
This special day for mothers often begins with breakfast in bed. It's not unusual for mums to be spoilt with a traditional bacon and egg breakfast or pancakes with syrup.  Breakfast in bed is often accompanied by giving gifts to mothers either store-bought or homemade gifts.
There are many other ways to enjoy a happy Mother's Day where crumbs don't find their way between the bedsheets. We cover ideas for alternative Mother's Day surprises and gifts below.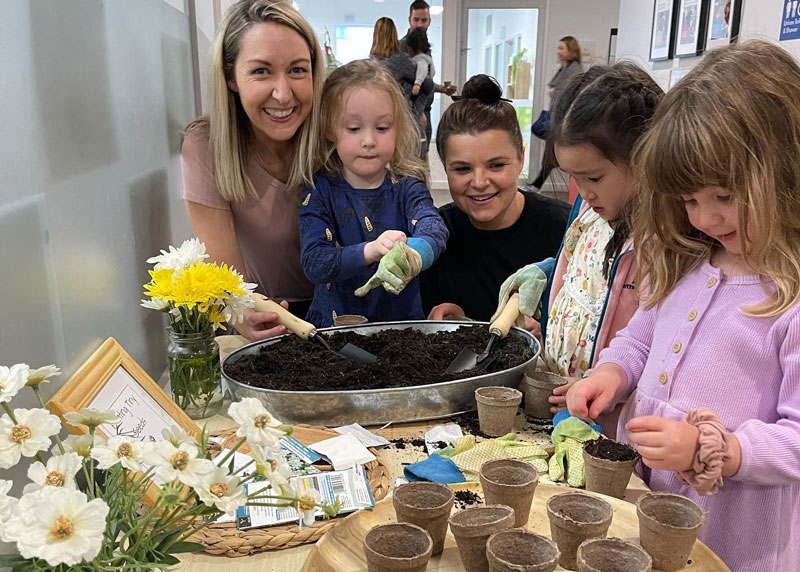 Homemade Mother's Day gift ideas
Homemade gifts are always thoughtful and appreciated. Many of our ideas can be put together with young children under adult supervision. These easy homemade gifts for Mother's Day are simple and modest, and most of all then Mum will treasure them for years to come:
1. A handmade card with a personal message. We recommend encouraging children to recycle paper or cardboard and use natural materials and open-ended loose parts for decoration.
2. A handcrafted gift basket filled with homemade treats. A "gift basket" could be a reusable cane basket or a homemade decorated box. Fill it with yummy nutritional things that mum enjoys or the ingredients for making chocolate crackles or cupcakes with the children.
3. An old favourite recipe book or cookbook. This might take a little planning, but you could fill an old exercise book with recipes the children cut out and choose from weekly special catalogues from places like the IGA, Coles, Aldi or Woolworths
4. A small bunch of flowers. There is nothing like waking up in the morning to the fresh scent of handpicked flowers. Alternatively, your children could collect an assortment of flower seeds to plant with Mum either indoors in pots or outside in the garden.
5. A beautiful piece of handmade jewellery. When you're at the beach next, make sure to help the children pick an assortment of shells from the shoreline that can be made into a pretty necklace for mum. Or,  take the children out to play in nature or for a walk and see what flowers, seeds, feathers and ferns you can find.
6. There are many different ways to make photo frames from recycled paper, cloth, cardboard and wood. You could even try recycling other things from around the home like old foam toys or go outside into nature to find some sticks to design a photo frame.
7. Circle-shaped cereals or pasta tubes are also ideal open-ended loose parts that make great gift ideas for mum. For example, with some added paint, a pipe cleaner or string children can make mum a unique gift such as a bracelet, necklace, ring or tiara.
8. Baby's breath in a bottle. Grab a small bottle with either a cork or twist top and capture some of your child's breath in a bottle. Label it with their date and age, add a fancy ribbon and present it to mum for a Mother's Day keepsake.
9. Decorate some of Mum's wooden or plastic pegs with designs by the children. Sneak into the laundry and take 5 to 10 pegs or more. Have the children glue on some ribbon, wool, remnant material or twine to turn these into unique pegs that Mum will enjoy looking at.
10. Turn some old used soup or vegetable cans into special decorative holders for Mum's pens, makeup brushes or anything else they can hold. Make sure the tins have smooth edges before washing and reusing. Children can cover them with paper and paint and add special messages for Mum.
11. Create traditional white carnations with twine, coffee filters and a dab of paint. Keep the traditional spirit of Mother's Day going with a gift of carnations. Serve them up with breakfast in bed. Mum will love them presented in a homemade vase made from recycled things like an olive oil glass bottle.
12. Mums love receiving awards, especially those created by their children. Presenting Mum with a handmade certificate for Mother of the Year or a repurposed gift such as a trophy made from children's play blocks or reused cardboard boxes truly goes a long way. They make treasured desk ornaments for years to come.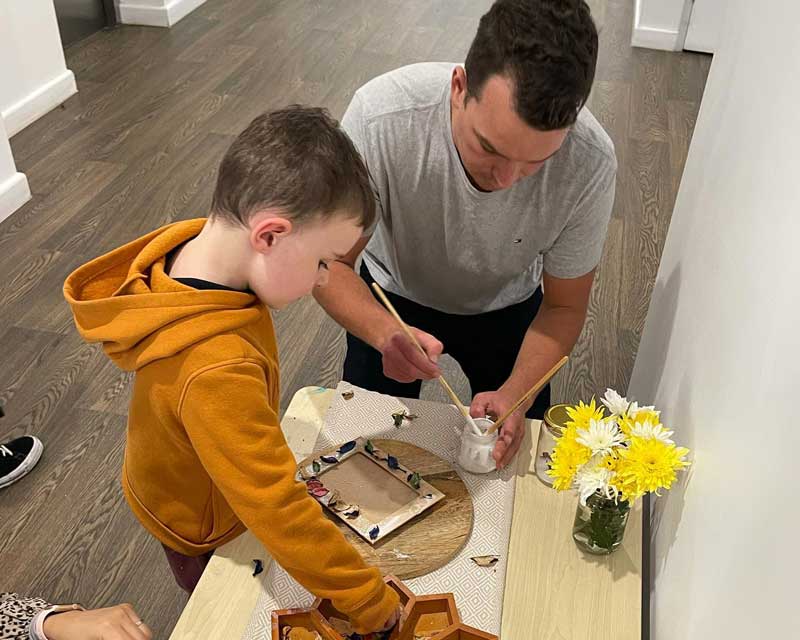 More Mother' Day gift ideas 
Aside from showing gratitude to mothers, this celebratory day provides an excellent excuse to spend more time family time together. Here are several more mothers gift ideas and experiences that are simple, creative, show kindness and gratitude and are bound to make lasting memories:
13. Homemade candles are always a big winner and they are particularly useful when the lights go out suddenly. To make a candle you need three basic things: a wick, wax and a container. Adult participation is a must with melted wax. Young children can still have a lot of fun decorating the container for Mum.
14. Larger families can spoil their mothers with multiple gifts or one very big Mother's Day surprise. You could take over all of Mum's duties for the day and pamper your mum in style with a homemade beauty salon to have her nails polished, feet massaged, hair styled and makeup completed.
15. Follow up the pampering with a hilarious dress-up photo shoot. These fun photos involve everything from colourful wigs and hats, scarves, handpainted masks and mixed-matched clothes. Place your memories in an album where they will make for many retold stories in years to come.
16. Spruce up your mum's clothing cupboard with some fancy coathangers. There are many ways to decorate coathangers. A simple way is to knot short strips of colourful fabric around a wire hanger. The strips should be placed tightly together so no wire is visible. This is a fun experience for children of all ages and it provides practical gifts to mothers with large wardrobes.
17. With winter just around the corner, Mum will love a little time soaking up the warmth of the sun while watching the kids wash her car. Seat your mum with her favourite beverage and camera so she can record the children making her car sparkly clean.
18. Give Mum her very own special "High Tea".  High tea in Australia is often a fancy replacement for afternoon tea. However, it may also include more warm dishes and savoury finger foods. This can be a memorable day for mothers by enlisting the help of their children to make and serve the tea and surprising mum by inviting a few of her close friends.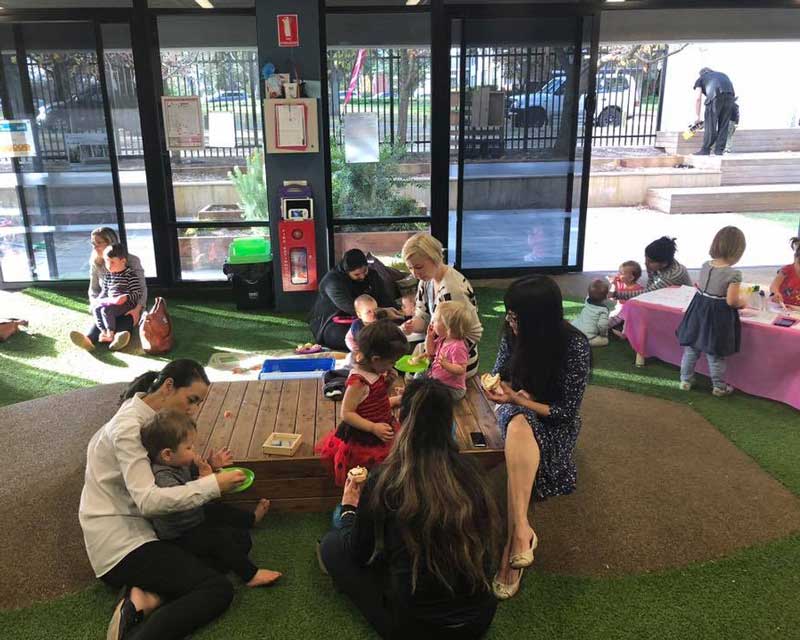 How different families enjoy a happy Mother's Day in Australia 
Besides breakfast in bed, some Mums like to go out and enjoy special Mother's Day events and experiences with their children. One special event held around the country is the Mother's Day Classic. It helps to raise funds for the National Breast Cancer Foundation.
Eating out with Mum either at a fancy restaurant or with friends and family is another popular way to celebrate this day. Some families take Mum away for the weekend. They may go camping to celebrate by a beautiful lake or beach with a special picnic or a family BBQ.
Sometimes Mums may also like to go to special places of interest, like a zoo, sea aquarium, fun park or a planetarium where the whole family can enjoy themselves and create new experiences on this unofficial holiday.
It is not unusual for grown-up children to turn Mother's Day into a family day and visit their older Mums for lunch or afternoon tea. Or if distance separates Mums from their children, a phone call or video chat with the entire family is often customary.
Then there are local community celebrations for Mums and children's special people. Early childhood education and care services often have family events. Petit Early Learning Journey centres generally hold Mother's Day events, encouraging and welcoming diverse families to come and join in the fun and learning.
For some families, Mother's Day may be a journey of introspection and reflection. They may choose to spend time together doing something quiet and relaxing, like reading a book, going for a walk or taking part in a craft experience like pottery classes or visiting the resting place of a deceased mother.
It is about celebrating the special people in our lives who have been with us through many varied experiences. They may have picked us up when we have fallen over, handed us a tissue to wipe away tears, or broken into laughter with us until our sides hurt.
A happy Mother's Day is about showing our appreciation and gratitude to mothers including our mother-in-law, grandmother, great grandmother and sometimes even more generations that came before. But it is also for the people who have taken on the role of a mother, who nurture us, love us and help us grow.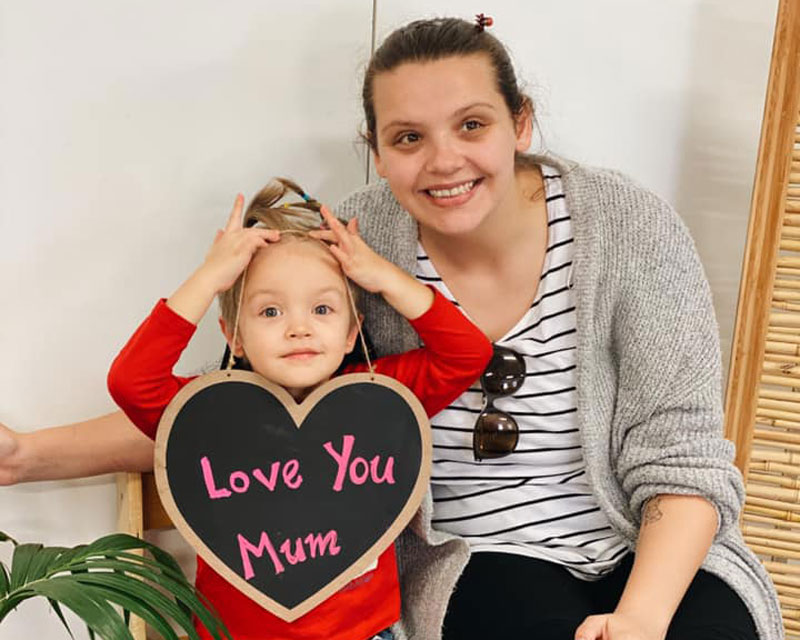 Support and celebrate families with Petit Early Learning Journey
At Petit ELJ children and families are everything. We understand families come from diverse and unique backgrounds and have so many different things to offer. We support all children and families to develop a sense of belonging and connect culturally to local events of significance.
We encourage our families to form partnerships and participate in centre events. You can volunteer to spend time with the children and we welcome families who want to come read to the children or introduce them to new cultural experiences like special holidays.
Learn more about how we respect and treasure every child and family at your nearest Petit ELJ centre.