Alison's update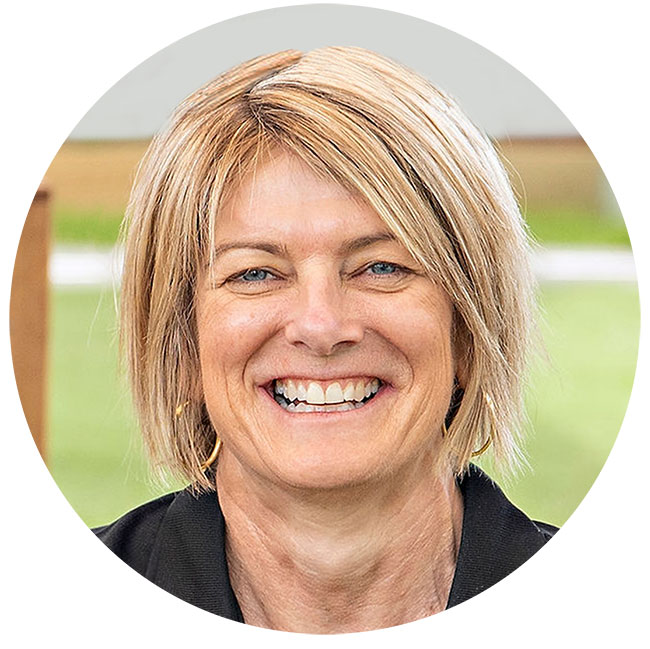 Chief Operating Officer
Welcome to our June 2022 family newsletter. Play and learning or play-based learning are words you will often hear in early childhood. Children naturally learn through play during their early years. It helps them develop skills to inquire, discover, explore, experiment, create, improvise, foster social and communication skills, collaborate in groups, be physical, and use high-level cognitive processes that promote brain development. They also learn about themselves as they play. We may sometimes think of play as just having a fun time because children make play look so exciting and free, yet there is so much more going on that play can often be difficult to describe as it has many rich and meaningful applications.
At Petit Early Learning Journey, our beliefs describe play as a platform for learning. It provides children with motivation and an intrinsic engagement with the world and their environments. Our educators carefully consider how they set up the spaces with provocations that our children play in to encourage and promote children's ideas. They intentionally take the time to observe, create invitations to play, participate, build relationships, ask questions, converse, and use scaffolding to create rich learning contexts.
Some of the different types of play experiences that you may observe at your child's centre include:
Physical play is when your child is running about playing with a ball, climbing, peddling hard on a tricycle or dancing to music with coloured scarfs and includes "walking the plank" on Pirate Day, which our children at Petit ELJ Springfield recently enjoyed. It helps to develop their gross motor skills, coordination and balance.
Independent play is where your child plays alone, and we often observe this starting when young children learn to grasp items like a house and car keys. It is also an opportune time to introduce children to sensory play like the messy sensory play experience our Petit ELJ Coffs Harbour educators set up for their Baby Boulevard studio.
Constructive play involves children creating something through experimentation or as a focused, organised experience, such as when our 3-year-old kindergarten children at Petit ELJ Forest Hill were recently invited to make owns as part of a woodworking incursion.
Dramatic play is when children dress up in costumes like all our centres do during Book Week and give their imaginations a thorough workout.
Cooperative play occurs when all the different stages of play merge and children begin socialising, sharing and communicating to solve a problem together. They might collaborate on a puzzle, like our children at Petit ELJ Wooloowin, who sat down to work through giant dinosaur puzzles.
Depending on who you ask or which childhood theorists you read, there are many other types of play, including object play, symbolic play, social play, onlooker play, parallel play, structured play and unstructured play.
If you would like to learn more about the different types of play your child engages in within your studio or if you have questions about the skills and experiences children develop through play-based learning, please talk to your Centre Director. We are always here to help.
---
Exceptional team member for June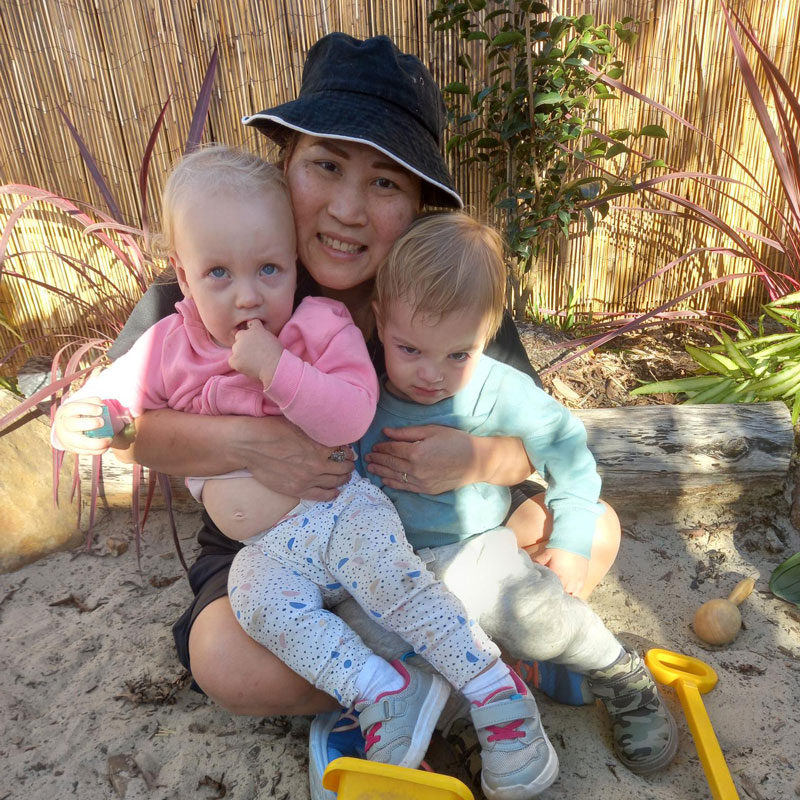 Supanee Richardt from Petit Early Learning Journey Burleigh
This month we celebrate Supanee Richardt (Apple), Lead Educator from our Willow Way studio at Petit ELJ Burleigh as our exceptional team member. Apple recently transitioned to the Lead Educator role, where she is an incredible inspiration and an exceptional role model. A distinguishing characteristic is her natural ability to create a sense of belonging for families and children who feel comfortable and welcomed in her studio. In addition, Apple's gentle, loving and caring manner creates an environment where children feel safe, secure and supported.
What do you like most about being an Early Childhood Educator at Petit ELJ Burleigh?
I love what I do and working with children, they are constantly exploring their individuality, and each child has their own personality. Some of them are just so funny. I like to work at Petit ELJ Burleigh as I have an incredible leadership team and a nurturing environment where we can all develop and grow.
What inspired you to become an Early Childhood Educator?
I feel that I hear and see children on a different level. I have always had a passion for working with children of various ages, and I am continually being taught by them each day.
What do you like the most about working in a team? 
I am always supported to take things to the next level. My centre leadership team always supports the decisions and challenges I aim to achieve. I enjoy observing the children using their initiative to accomplish new skills and tasks, and this makes me very proud.
What is your most memorable experience with Petit ELJ Burleigh this year so far?
I enjoyed being part of our sustainability program and curriculum goal. We recently relocated our native bees, which was a challenge, but this was for the best. The children engage now with the bee's day-to-day movements, which has opened up new learning opportunities. To extend upon this, we planted flowering bushes that assist in the making of honey and keeping our busy bees happy.
---
Notice to families: New CCS 26-week eligibility rule
Services Australia reminds families that from 11 July 2022, a new Child Care Subsidy (CCS) eligibility rule takes effect where a child who has not used care at least once in the previous 26 weeks will be ineligible for CCS.
The rule will apply on an ongoing basis from this date. In addition, if the child attends care again after the CCS cancellation, families must submit a new CCS claim.
Services Australia advises it has notified impacted families and that changes to CCS entitlement only apply from the date of cancellation.
However, the 26-week rule may affect families with more than one child aged 5 or under in care who can get a higher CCS for their second child and younger children.
The rule does not affect backpay made to eligible combined families for any higher subsidy between 7 March and 30 June 2022.
If you have questions, please address them to Services Australia.
---
Featured educational program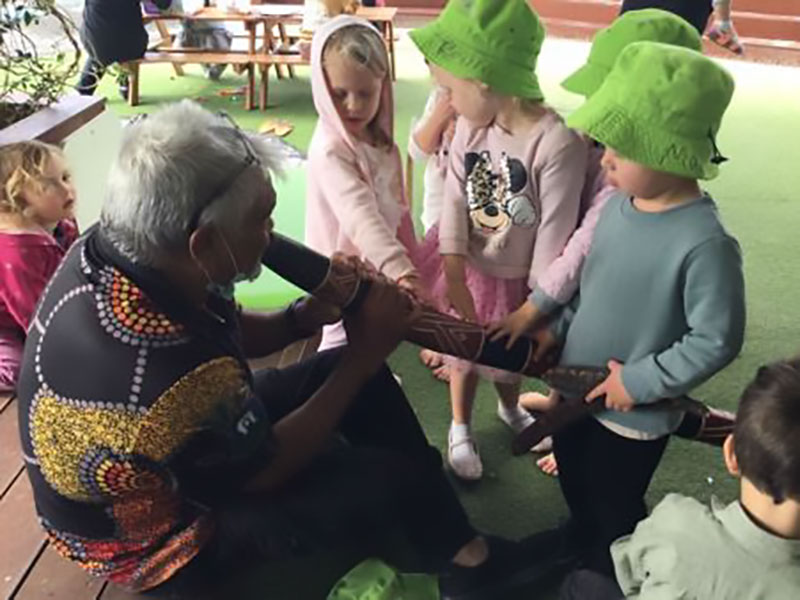 Supporting children's agency with Petit Early Learning Journey Burleigh
In this month's feature article, Bao Huynh, Educational Leader at Petit Early Learning Journey Burleigh, supported by Tanya Burr, reflects on agency and the importance of including children in decision-making.
"Recently, I had the pleasure of supporting our educators in reviewing where our learning inquiry with children has taken us so far. We have been critically reflecting on our intentional teaching and children's learning, interest and agency. We have made some recent changes to studio presentations as part of this process."
"Our educators have also invested significant effort in evolving each learning space to support children's routine, identify learning goals and create a sense of belonging. These changes align with the philosophy that the learning environment is a child's third teacher."
Across the service, we celebrated Garden and Wildlife week in June. This exciting opportunity incorporated our curriculum goals of holistically connecting our natural land links and community alongside our children.
On children's agency
Agency is an aspect of all children's learning and well-being that is central to our education and care focus at Petit ELJ Burleigh. It also has links to many key learning outcomes within our National Curriculum, the Early Years Learning Framework.
It can be hard to define sometimes, making it tricky to create practices and learning environments that best facilitate the development of children's agency. Tanya Burr recently published an article on agency with Early Childhood Australia. Her research describes it as knowing that your contributions and activities are valued and strengthened by "responsive interactions" between adults and children or "partnerships in practice".
At Petit ELJ Burleigh, our educators continue to focus on developing meaningful relationships with children in their care, and make regular curriculum decisions about routines, care moments, planned play experiences, and learning environment set-ups based on children's verbal and non-verbal communication and participation in the program. In Tanya's article, she highlights different ways to consider children's agency which families will also notice in our studios through:
Relaxed and responsive mealtimes with educators who are always sitting with children and engaging in conversations.
Doors open between indoor and outdoor environments, where children can choose where they prefer to play.
Educators being intentionally slow-paced during one-on-one nappy changing times with babies to acknowledge and respond to the child's non-verbal cues.
A visual routine (photos) display in each studio where children can follow the flow of the day and always know what is happening next.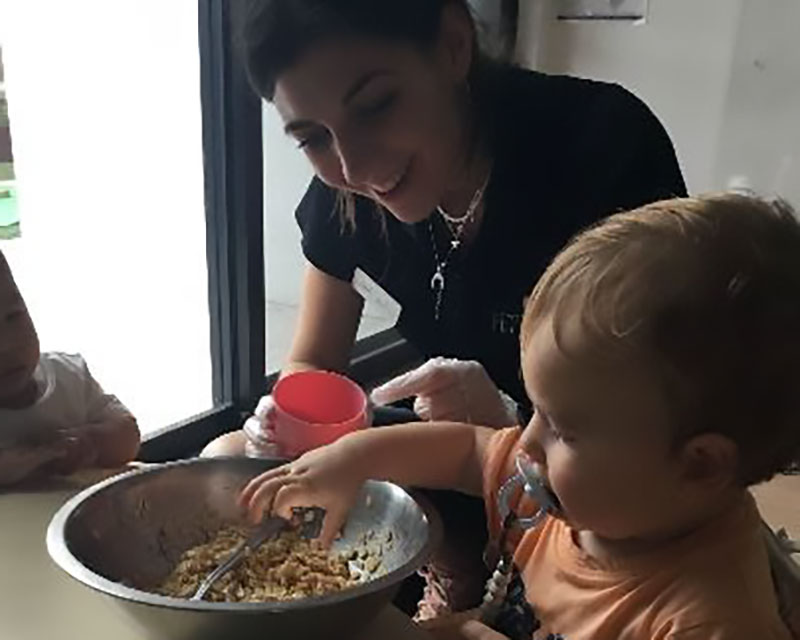 Examples from our studios:
Laura, an Educator in our Baby Boulevard studio, reported on how they invited the children to explore and investigate their five senses. Intentionally supporting children's disposition towards curiosity helps them to understand themselves and the world around them. For example, the children were encouraged to engage in a cooking workshop to explore their sense of taste by mixing mashed ripe bananas, oats and baking chocolate chips. They also had the opportunity to investigate various resources and materials with their senses of touch and sight.
Abbie, our Early Childhood Teacher in Treasure Cove, recalled how they took time to incorporate the service's curriculum goals and extend children's knowledge of sustainable practices and care for our environment. For example, Douglas wanted to know how seeds turn into plants, so this month, we looked deeper into the plant life cycle. First, we planted some climbing beans into clear zip lock bags to watch them grow. Then we planted sunflower seeds and flowers for our native bees. The children love gardening at the moment and are helping to look after and nurture our environment indoors and outdoors.
---
Community connections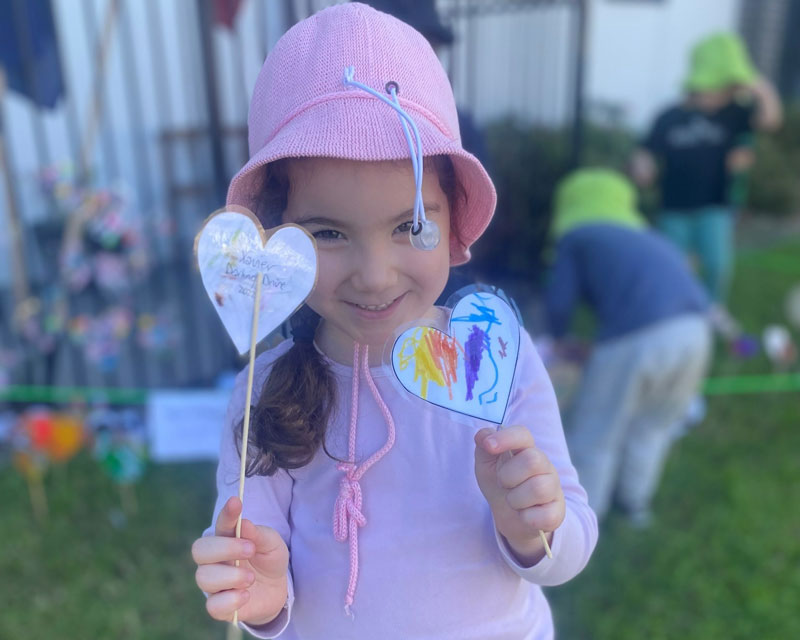 Petit Early Learning Journey Elderslie take up the Sea of Hearts challenge
Report from Reagen Mckean – Educational Leader
Our community project is the Sea of Hearts challenge, an initiative created by Cecelia, Jackie and Ranu from Connecting the Dots through Culture. The Sea of Hearts challenge encouraged the community to engage in reconciliation in a meaningful way. We asked our educators, children and families at Petit ELJ Elderslie to create Hearts to represent what reconciliation means to them. The educators and children made the Hearts within their studios. We also collected and displayed the Hearts at the front of the service that the children and their families created at home with their families.
Our Sea of Hearts project ran during National Reconciliation Week (27 May to 3 June 2022). It provided an opportunity for children to discuss what Reconciliation Week is about. It helped us connect our learning to what the children already knew about the traditional custodians of our land, the Dharawal people. Every day, we show them our respect through an Acknowledgement of Country.
The Hearts we created symbolised how "Reconciliation must live in the hearts, minds and actions of all Australians as we move forward, creating a nation strengthened by respectful relationships." (From the Reconciliation Australia website.)
The project inspired educators and children to engage further with reconciliation and Indigenous culture through discussions and learning opportunities. The children asked many questions and made meaningful connections. It also opened up a dialogue about what reconciliation means to us as individuals and the community. Families engaged in conversation with us about their experiences as Aboriginal people, their family's history and how much events like this mean to them.
Even though the Sea of Hearts challenge has since ended, we are working on a respectful way within our service to continue displaying the beautiful Hearts we created. By making the Hearts visible, it will continue to open conversations about reconciliation and allow us as a community to "Be Brave, Make Change" every day.
It was wonderful to witness how this event allowed Indigenous families to feel more confident and comfortable engaging in conversations openly, sharing personal stories and becoming more involved within the service.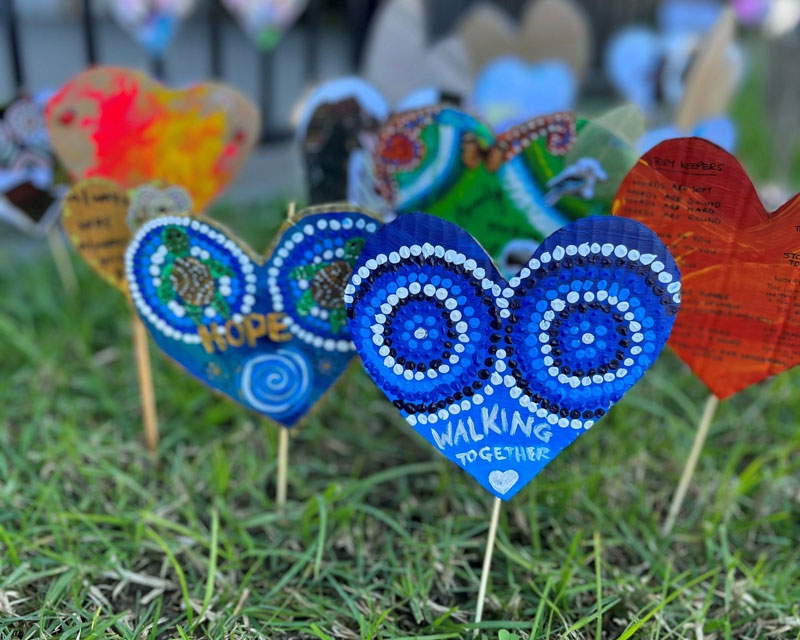 ---
How to make playdough and its benefits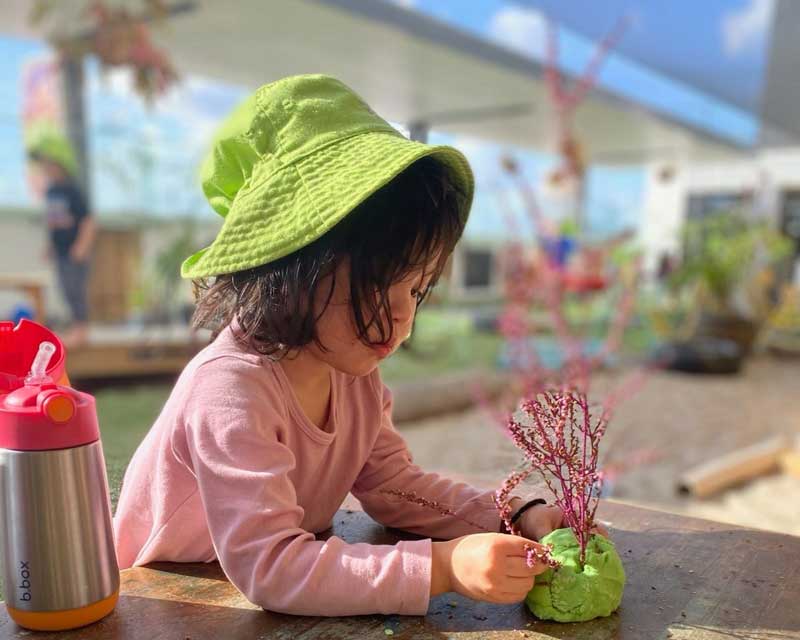 Playdough is a squishy, rubbery, stretchy and often sticky, soft doughy mixture created for children's play. There are several different homemade playdough recipes that children and adults can make together. What's more, playing with playdough has many benefits…
---
Latest parent review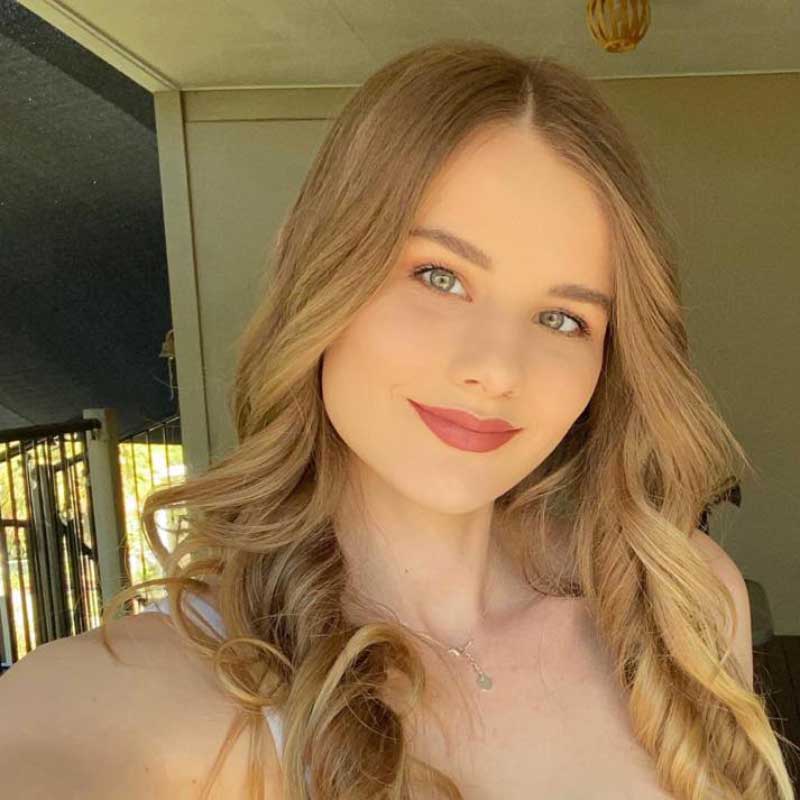 Petit Early Learning Journey Burdell 1&2
"All the staff at Petit are so incredibly kind and welcoming. My little one loves going to daycare and always has the best time. I can always trust that she is in the best care when at daycare. Highly recommend to all families who need extra help to look after your little ones."
– Estella Hartley
---
Our culture: Introducing our Petit ELJ Learning Management System for training and early childhood professional development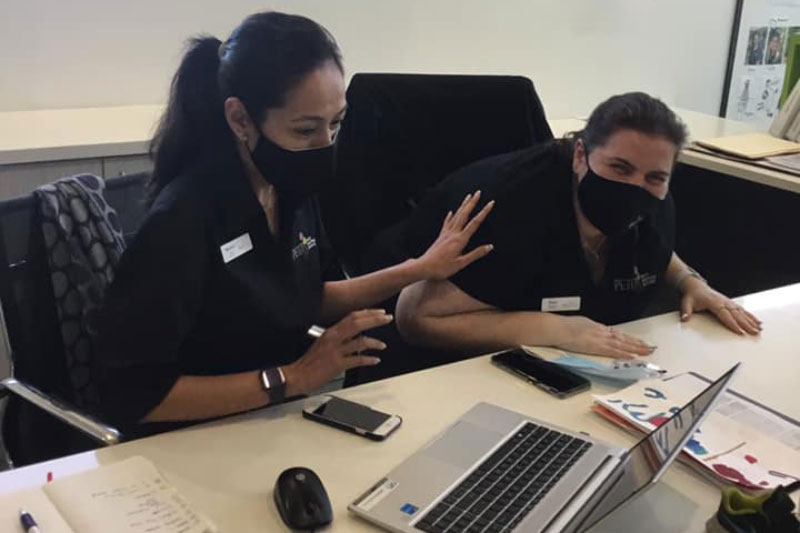 Early childhood professional development and training is a topic that is integral to our culture at Petit Early Learning Journey. Our learning management system (LMS) which is accessible to all educators and employees via the Educator Portal is one of the tools we use to impart knowledge, foster team building and promote a high quality of education and care.
---
Experiences from around our services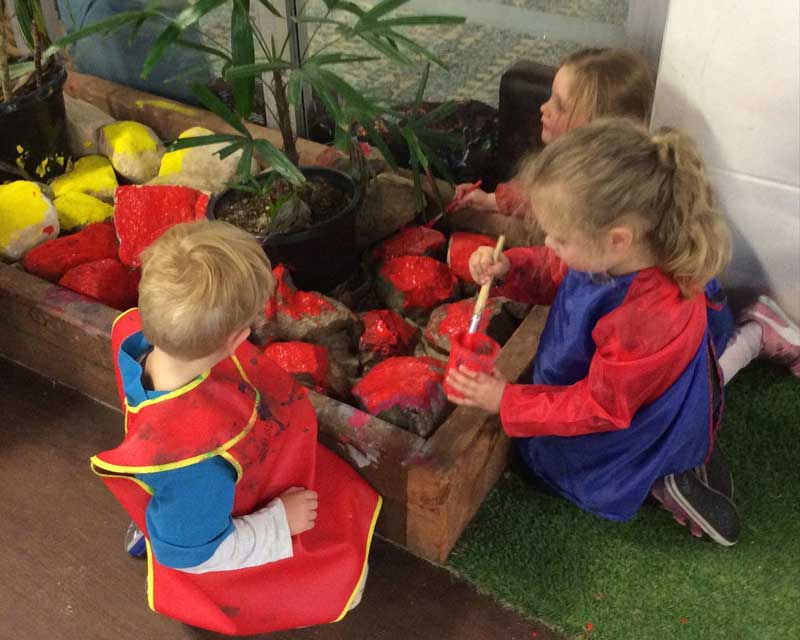 Petit Early Learning Journey Barton
During National Reconciliation Week and Sorry Day, the children and educators at Petit ELJ Barton participated in many different experiences. They followed the actions in their recently published Reconciliation Action Plan (RAP) to embed Indigenous perspectives through art & craft, Acknowledgement of Country, storytelling and connected with Ngunnawal country (the land).
🖤💛❤️
---
Socialise with us!
👍 Like our Facebook page to follow our early learning journey.