Alison's update
Chief Operating Officer
Hello and welcome to our July Newsletter for 2022. We are now halfway through this year's learning program in which developing children's literacy forms an essential part of your child's everyday experiences. Many definitions of literacy focus on the ability to read and write. However, the Early Years Learning Framework takes a much broader understanding that reflects the role of literacy in effective communication. It embodies how we make sense of our world through speech, listening, interpretation, imagery and design but also different modes of text like print. This broader definition that embraces sounds, words and languages is reflected through play and learning experiences in your child's studio. It involves experiences with music, reading of picture books, use of signs, dramatic play, dance and singing with hand gestures. Group project inquiries also involve early literary elements such as chatting, listening, making up stories, acting out stories, the creation of lists, illustrations, and art that expresses your child's interpretation of a chosen topic. The early stages of literacy development involve having fun with language and promoting rich oral and expressive experiences.
The results from our fourth family survey are in, and we have started reflecting on our families' responses with our teams. Reflection is a critical function of our practice and part of the ongoing learning process that our teams use daily to create new understandings and advance children's learning and development. At Petit ELJ we encourage all our teams to participate in reflective practice, which involves being open to receiving feedback from families and other team members and using it to promote change and support continuous improvement. Thank you to all our families who participated. We are grateful for the opportunity to partner with you and reflect on your responses.
If you would like to learn more about the broader definition of literacy in the EYLF and how it affects your child's learning or if you have questions about the family survey please talk to your Centre Director. We are always here to help.
---
Exceptional team member for July
Veronica Paolino from Petit Early Learning Journey Wooloowin
This month's exceptional team member is Veronica Paolino. Veronica is a kindergarten educator at Petit ELJ Wooloowin. She is a dedicated educator, passionate about extending her learning to support her space and provide inclusion support within the service. Veronica has started a language program in kindergarten with plans to expand it into other studios. By creating fun and interactive experiences, she has encouraged children to learn basic Italian words and phrases. Veronica has grown tremendously throughout the year. She is a valued team member and continues to impress through her thoughtful interactions with children and families.
What do you like most about being an educator at Petit ELJ Wooloowin?
What I like most about being a kindergarten educator is my relationships with the children. They are full of wonders. Their personality and brain activities amaze me. Every day the children share discoveries and new learning experiences.
What inspired you to become an educator 
My love for the children and how they see their world inspired me to become an educator. I firmly believe that the first few years of a child's life are the foundation for them to grow and become beautiful humans and our future. My role is to provide a safe and nurturing environment where children feel respected and heard. I believe in the importance of play, and I see play as being the heartbeat of a child's learning experience and journey.
How do you provide inclusion support for the service?
I provide inclusion support by responding to the children's needs, strengths and interests throughout the day. As an extra resource, my routine is more flexible. As a result, I can provide more opportunities for the children to engage with their peers and the service's learning opportunities.
Using different strategies, I can support children with additional needs. We view all children participating in the program as capable learners. As a result, children in the kindergarten room learn to recognise, value and respond to each other's strengths and their peers' diversity of abilities and interests.
What's your most memorable experience with Petit ELJ Wooloowin?
On our open day, we invited our families and their children to the centre and the attendance was overwhelming. The children enjoyed playing, and our amazing team set up many different experiences for them to relish.
---
Featured educational program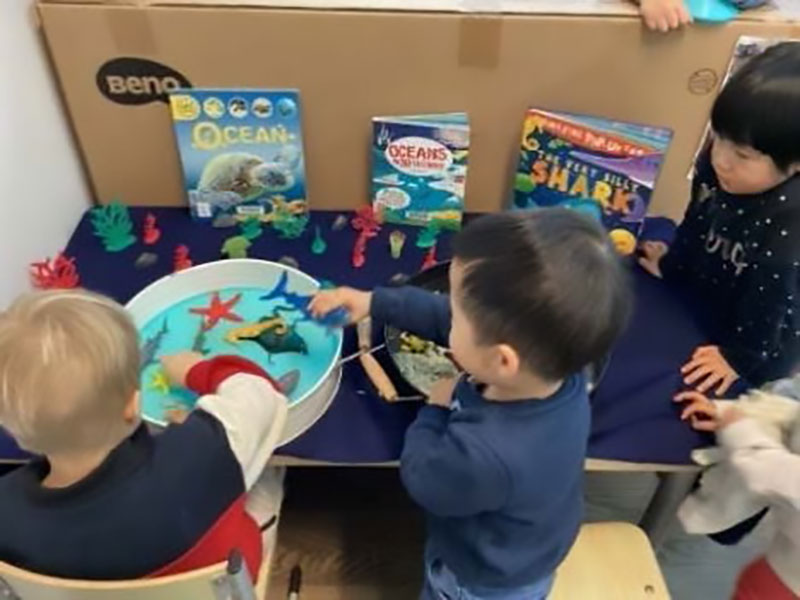 Acting in the best interests of all children with Petit Early Learning Journey Forest Hill
Report from Vanessa Nolan, Petit ELJ Forest Hill's Educational Leader in collaboration with Tanya Burr.
Earlier this month, we invited families to take a moment at the centre to read our Beliefs wall and also see the practices we embrace at Petit ELJ Forest Hill, which makes our centre unique and responsive to our local community. The core principles of the Code of Ethics and its commitments to action are embedded in our beliefs and practices.
The Code is a set of statements about the appropriate and expected behaviour of all early childhood professionals. Designed especially for early childhood settings in Australia and based on the principles of the United Nations Convention on the Rights of the Child, the Code reflects current education research and practice. It provides a framework for reflection on the responsibilities of early childhood professionals who work with children and families in early childhood settings.
The Code of Ethics is on display at Petit ELJ Forest Hill and regularly informs our professional conversations at team meetings, including when reviewing our Petit ELJ Philosophy each year. Our Petit ELJ Philosophy encompasses six key statements of belief embedded across our educational program and teaching practices.
In relation to children
For example, our service is committed to providing "a meaningful curriculum to enrich children's learning, balancing child and educator initiated experiences" (ECA Code of Ethics).
In June, each studio celebrated World Environment and World Ocean Day by exploring the natural environment and setting up activities and experiences for the children.
The Burrows Lane studio used shaving foam and sand to create their sensory ocean. The children enjoyed getting messy and digging through the foam to find the sea animals. Meanwhile, the Blossom Hill studio planted seedlings in their room, caring for them each day and the Treasure Cove studio explored the sea animals in their North Pole table with experiences created out of loose parts.
After wrapping up their inquiry topics for Term 2, the studios have reflected on the growth and development of the children.
The Baby Boulevard studio children have become interested in movement and watching themselves move in the mirrors displayed around the room. The Haven Place children explored cooking and how to follow step-by-step instructions. The children are now showing that they can follow multiple instructions when asked.
In relation to community and society
Another example of the Code of Ethics in action is to "collaborate with people, services and agencies to develop shared understandings and actions that support children and families" (ECA Code of Ethics).
In June, Petit ELJ Forest Hill educators participated in a Speech Pathologist webinar where we investigated how we can support children's oral language development. The Speech Pathologist gave us some great techniques and methods to encourage oral language development in young children.
Simi, the Speech Pathologist, visited the centre to screen the children's communication skills. It was an excellent opportunity for families with concerns to seek professional advice on their child's oral skills.
---
Community connections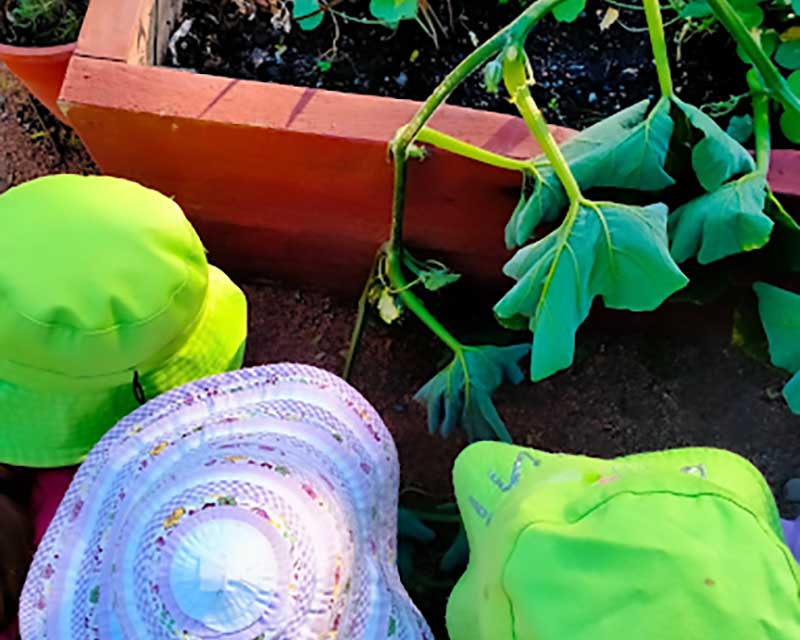 Petit Early Learning Journey Wooloowin embraces sustainable life skills
Report from Natalie Gadsby – Centre Director
Our kindergarten children have been learning skills for life at Petit ELJ Wooloowin with the installation of new planter boxes. They have been learning how to utilise all their scraps, including what can and can not go in our worm farm and what happens when we plant leftovers such as pineapple heads, seeds from strawberries and other fruits and vegetables.
Our community project started when we saw how much wastage we had from our kindergarten morning tea preparation.
Our educators then asked the children, 'Is there anything else we can do with these scraps other than throwing them away?'
The children and educators researched the topic together and discovered how to compost and regrow food from scraps.
Our project builds essential skills for life in sustainability and sustainable cooking and shopping. In addition, it promotes children's self-esteem and a sense of belonging.
The children feel proud of their achievement as it contributes to social and broader community goals for people to co-exist on earth into the future. It also promotes teamwork, and they will carry the skills they develop into adulthood, supporting them in ways that may not be evident until later.
This project has spiked children's interest in other possibilities for sustainable practices. For example, they are now interested in learning ways of recycling and how they can be more sustainable in their studio and the playground.
Our community project has also piqued children's interest in nature from other rooms. They are raising questions about what we can find in nature, how plants grow and the role of insects in ecosystems.
The success of this project means we are now considering how to extend it throughout the service. For example, placing new planter boxes in the younger playground will invite other children to learn about sustainability and develop life skills.
---
Nurturing your child's sense of identity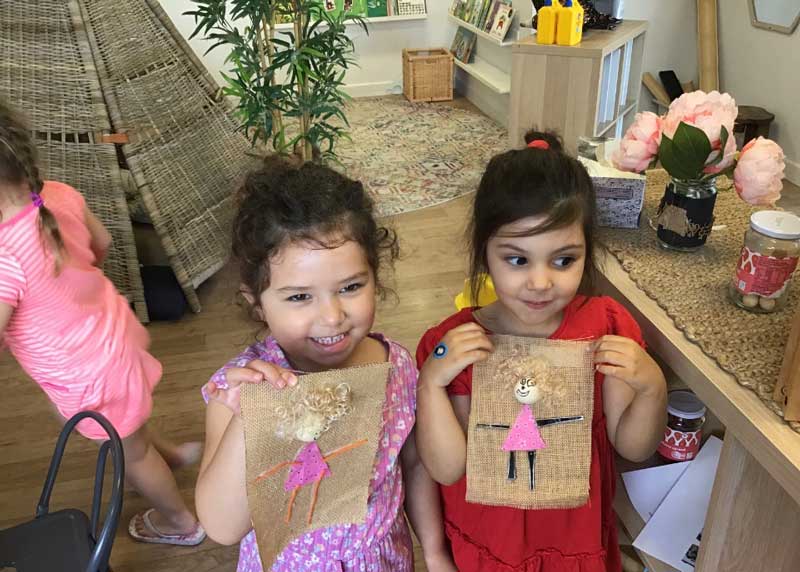 Children thrive when we nurture their curiosity to discover more about themselves and their world. Their sense of identity grows from their relationships and interactions with…
---
Latest parent review


Petit Early Learning Journey Burleigh
"One of the nicest daycares my little boy has been to! From the lovely girls at reception, to the hard working staff who look after our little bundles of joy while we are out doing our daily routines! I would highly recommend Petit Early Learning Journey without hesitation! Thank you for all that you do for our family.😊"
– Jam Macfarlane
---
Our culture: Making children's learning visible
Play comes naturally to children. They start life with an instinctive curiosity that goes hand-in-hand with learning. Making learning visible creates new opportunities and experiences for children to learn more skills and knowledge.
---
Experiences from around our services
Petit Early Learning Journey Coffs Harbour
National Pyjama Day became a week of comfy, cosy fun at Petit ELJ Coffs Harbour. Smiles abounded as the children, families and centre team wore their favourite PJs to support the Pyjama Foundation by raising funds and awareness for children in foster care.💕
---
Socialise with us!
👍 Like our Facebook page to follow our early learning journey.