Play comes naturally to children. They start life with an instinctive curiosity that goes hand-in-hand with learning. Making learning visible creates new opportunities and experiences for children to learn more skills and knowledge.
When children play, they can use their environment to experience, discover, grow and experiment with their ideas. However, making children's learning visible becomes challenging when historical thinking presents a view focused on the result and not the experience of the child's learning journey.
At Petit Early Learning Journey, we believe children are strong, capable learners from birth. Making learning visible guides us to enrich children's learning experiences, partner with families to deliver quality care and education and create visible learners in our community.
To explore this topic in more detail, we invited two of Petit Early Learning Journey's Educational Leaders, Olivia Moloney-Brown and Jen Symes, to share their thoughts on making learning visible and: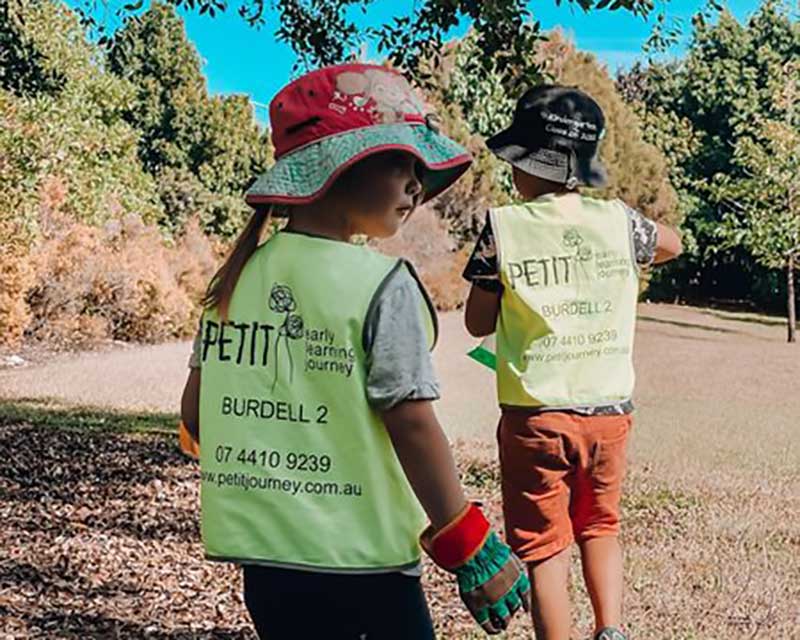 Making learning visible in early childhood education and care
"Making learning visible means showcasing what children have learnt and how they learn it in a way that depicts the process and not necessarily the end result," says Olivia, Educational Leader at Petit ELJ Richmond and Petit ELJ Kew.
Focusing on the end result can often hide the journey children experienced to reach their final outcome. Their ideas, inquiries, new skills and the interactions they made – all that subtle learning remains hidden. Instead, using reflective practice to make the invisible visible has many benefits.
In Making Infant and Toddler Learning Visible: Stories of Change, published by Early Childhood Australia (2021), Davis & Degotardi highlight how infant-toddler learning lacks curriculum resources, and children are viewed as 'waiting to learn' rather than as learners. Instead, they encourage educators to create opportunities and experiences that demonstrate learning for younger children.
"It means that I am sharing the excitement and value of learning and development, especially with the children, so that they are actively involved and I am hearing their voice," says Jen, Educational Leader at Petit ELJ Clifton Hill.
"Children absolutely love to sit down and flick through the group studio programming books with us, to look back at what they have been learning."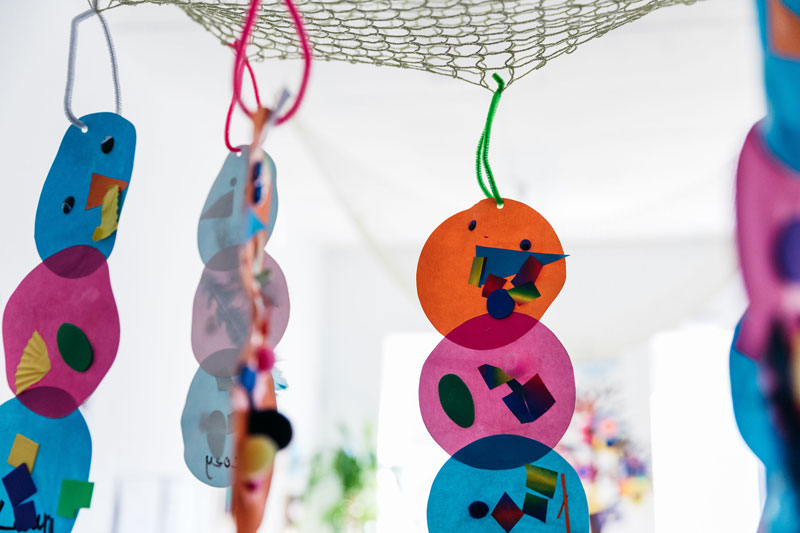 What are the benefits of making children's learning visible?
"When we make children's learning visible, it gives educators, families and children the chance to reflect on what occurred and the process it took to get there," says Olivia.
"Visible learning benefits everyone. Children can feel proud of their achievements, and it creates a strong sense of belonging in the space."
"Making learning visible is for everyone – children, families and teachers," says Jen. "It opens up more opportunities for us to reflect, analyse and then learn something new that we might have noticed together."
"Sometimes it is about leaving children's learning and creations out so that others can see them or giving the children an opportunity to go back to what they were doing and extend on the learning or adjust it."
Making learning visible:
Inspires new ideas, giving children the opportunity to reflect on their experiences.
Supports children's ability to remember and recall their experiences.
Creates a shared understanding of the day between families and their children.
Encourages extended conversations between children and their families.
Promotes the services' educational program to families and community visitors.
Highlights children's individual learning journeys for families.
Increases the visibility of children in the immediate and broader community.
Provides educators and teachers with opportunities to reflect on the learning program.
Assists educators, teachers and families with planning new experiences.
Shares learning experiences and ideas with other rooms.
Engages a whole service approach to learning.
Creates documentation for regulatory assessment and quality improvement.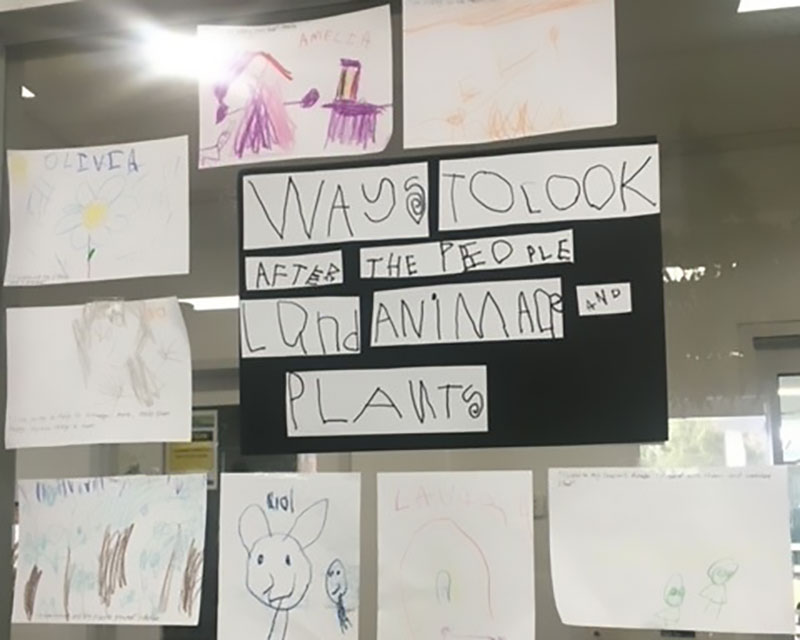 What strategies do we use to make children's learning visible
"Our services at Petit ELJ Richmond and Petit ELJ Kew ensure our children's learning is made visible by following and documenting our inquiry-based program," says Olivia. "With each new experience or extension, we create a display in our studios of the progress and direction in which children's ideas and questions lead us."
"Using photos, descriptions, artefacts and quotes, children's learning is displayed for them to see aesthetically. As a living document, this can be changed and added to when new ideas or topics arise and interests expand."
"The children at Petit ELJ Clifton Hill love to help us take photos and see them after," says Jen. "So, you will find many pictures of them learning on the walls."
"We involve the children in our weekly studio reflections where we discuss and share photos and then create a response. We have group studio program books and inquiry walls that document children's investigations."
We make learning visible:
Through the displays, we organise on our walls and in the different environments of our service, including our reception area, hallways, studios and outdoor spaces.
By creating displays that:

Feel inviting and organised.
Encourage participation.
Display clear learning goals and objectives.

By turning empty spaces such as walls or recesses into physical learning spaces to impart information or reflection and encourage conversations and participation in learning programs.
Through interactions with families and children, prompting conversations with the use of posters, meaningful displays and digital communications.
With the use of documentation.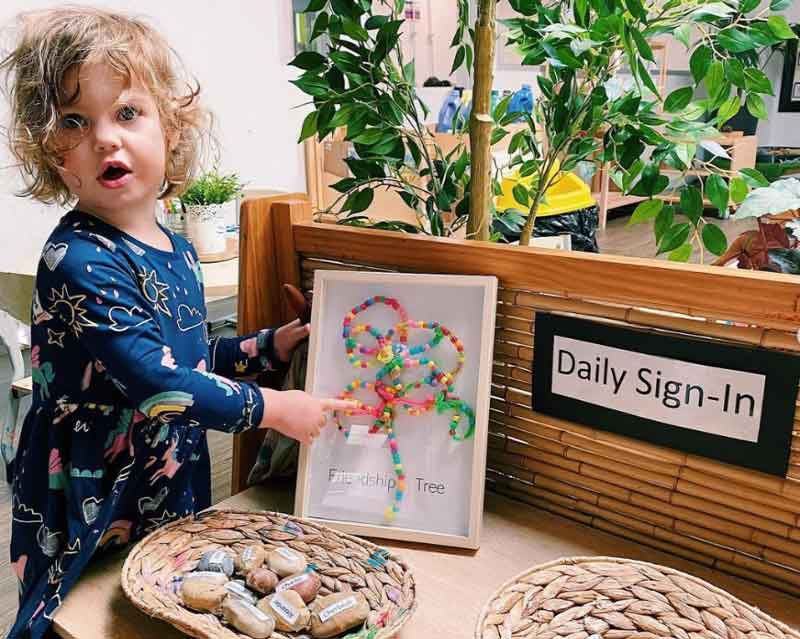 The role of documentation
"Documentation should and is always available for children to be able to see," says Olivia. "This ensures their learning is visible and they have access to it. Documenting children's learning is an important tool for educators to use to make learning visible through photos, recordings, annotations and quotes."
"A range of resources are used for our documentation to be visible such as online platforms, visual displays and group studio program books. Alongside our meaningful displays of children's learning and artefacts, our program is displayed within the studio for children and families to access daily."
"In the image above, our 3-year-old kindergarten children's 'Friendship Tree' sits proudly on the sign-in table. The children worked as a group to create it earlier in the year. It is a lovely visual learning reminder of teamwork and how we strive to work together in peaceful, nurturing ways."
"We often hang the children's art on branches and display projects in the studios and halls to share with families if the children are okay with this," says Jen. "We also document experiences through group studio program books where children can look back through and reflect on their own discoveries and feel pride in their achievements."
"For example, our kindergarten children have been thoroughly enjoying making different types of cubby houses. We have been photographing them and pasting them in a project book where they can draw and design new ones."
"As a group, we recorded all the different types of materials we might use. By documenting the materials and different types of cubby houses, it inspired some of the children to design from an architectural position. Where others considered it more from an engineering perspective."
"It was amazing to hear their different suggestions and how they were respectful of other children's different approaches."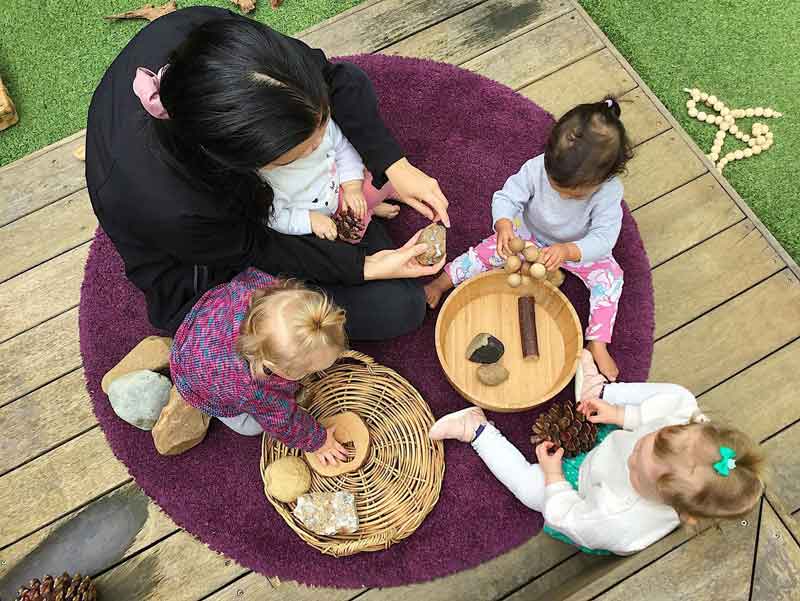 Make children's learning visible with Petit Early Learning Journey
We think it is important to observe, document and encourage growth and conversations around children's care and education. Our teaching teams co-construct learning alongside children, mindful not to disrupt children's natural preference to advance their own learning.
Do you want to share the excitement of learning with children? Then, apply your enthusiasm for early childhood education with Petit Early Learning Journey. We value your commitment to professional development and a shared approach to pedagogy.