Grandparents Day is an opportunity to show our love and appreciation for all the things our grandparents do for their grandchildren and families. It's a special day for connecting with family and a reminder of the role senior citizens can play in raising children.
In Australia, most states observe Grandparents Day on the last Sunday in October. It's a day of recognition like Mother's Day and Father's Day. And there are many ways for children and families to connect with and celebrate their grandparents, even from afar.
Many early childhood education services, like Petit Early Learning Journey, hold Grandparents Day experiences for children to share with their families. Grandparents Day also honours other seniors in the community who provide care and support for families.
If you seek inspiration and ideas for celebrating Grandparents Day, we provide several thoughtful and affordable suggestions below. Read on to discover:
What is Grandparents Day?
When did it start?
Why are grandparents important?
How to celebrate Grandparents Day?

What is Grandparents Day in Australia?
Grandparents Day is a day for celebrating what it means to be a grandparent. The day marks and reflects on a significant relationship and recognises grandparents' roles in families and communities.
Grandparents play a pivotal part in Australian society. As the average age of Australians continues to rise, this special day acknowledges and honours all grandparents for their wisdom, unconditional love and contributions.
The day also acknowledges and celebrates grandparents' contributions to society. Grandparents can help:
Break generational cycles, such as poverty and disadvantage.
Provide childcare.
Connect communities and families together and across vast distances.
Strengthen ties between generations.
Grandparents Day is an opportunity for us to thank grandparents for being the caring, loving people they are and putting in all the hard work grandparents do to raise grandchildren and make children's lives richer.
When is Grandparents Day in Australia?
While there is no official National Grandparents Day in Australia, the states that celebrate it usually hold Grandparents Day on the last Sunday in October.
In the week leading up to Grandparents Day, many early childhood services around Australia organise memorable experiences for grandparents and children.
When was Grandparents Day first celebrated?
The first Australian Grandparents Day began in November 2010 in Queensland. On Friday, 5 November 2010, Chris O'Brien at ABC News reported that the Queensland government had asked for a non-commercialised event to celebrate grandparents who "help out when they can".
Later, the date was changed to the last Sunday in October when other Australian states, including New South Wales and the Australian Capital Territory, officially recognised Grandparents Day.
Starting in 2021, Grandparents Day now falls within Seniors' Month in Queensland. Senior's month begins with the United Nations' International Day of Older Persons on the 1st day of October. It also coincides with Children's Week at the end of October.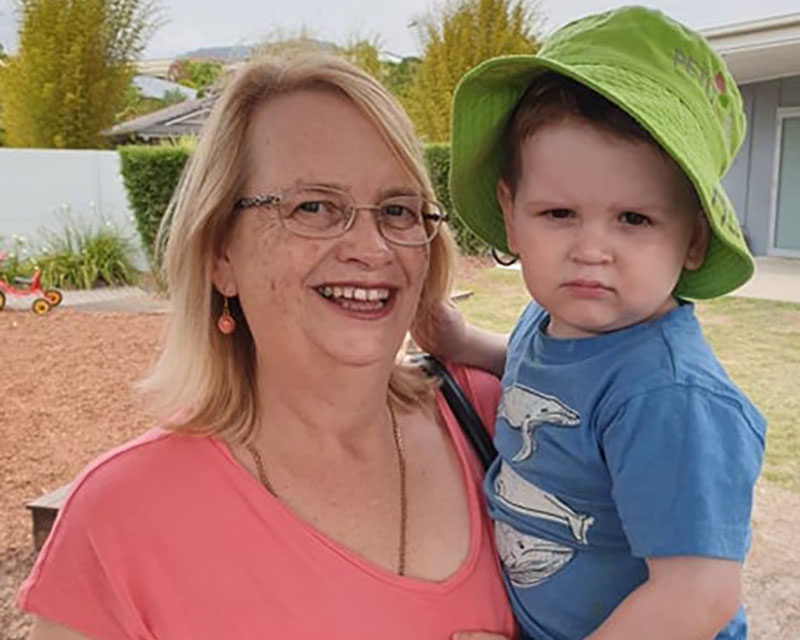 Why are grandparents important?
Grandparents aren't just an addition to a family — they can help raise, care for, and educate younger generations. In addition, grandparents can play an essential role in their grandchildren's lives and build valuable relationships with them.
Children who have strong relationships with their grandparents tend to be happier and healthier than those who don't. Research from the University of Oxford discovered regular contact with grandparents can improve a child's wellbeing.
Grandparents are important in children's lives because they:
Assist in their care and provide a strong link to earlier generations.
Provide love, support and encouragement.
Have a unique relationship with grandchildren which can foster a sense of security and belonging.
Bring a lifetime of experience into a family.
Influence a child's sense of fun, adventure and knowledge.
Are a child's link to the past, bringing history and tradition to life.
Pass on valuable information about culture, heritage, traditions and understanding of the world.
Play a vital role in breaking down language and cultural barriers.
Take pride in their grandchildren.
Actively participate in our communities.
Children can learn so much from grandparents by listening and watching grandparents model good behaviour and how they live their lives. Many grandparents actively raise their grandchildren when they can not be raised by other relatives.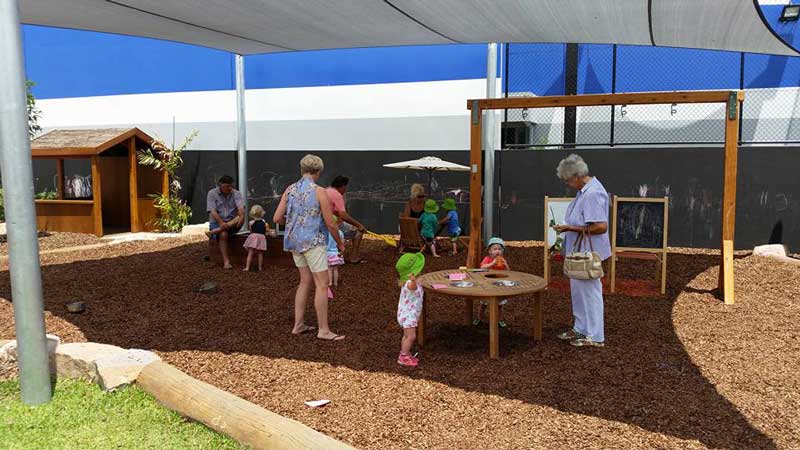 How to celebrate Grandparents Day
Grandparents Day is not an official holiday, but it's still important to acknowledge grandparents' roles in family life. The best way to celebrate Grandparents Day is to simply reach out and thank your own or someone else's grandparents.
If you're unable to visit them, you could send them a card or an email, pick up the phone or connect over live video. Create an opportunity and have a conversation with the grandparents about how much they mean to your family.
Talk to your children about Grandparents Day. Show them that there are special occasions for celebrating the special people you love. You may already be doing something that communicates gratitude for grandparent figures in your life.
Some families don't have the fortune of having their biological grandparents around for various reasons. However, you can still build unique relationships with senior citizens who become "surrogate" grandparents.
Find a Grandparent is an Australian program that connects senior citizens with families who want the benefits of a grandparent relationship. Grandparents Day is also an occasion to celebrate them and great grandparents too.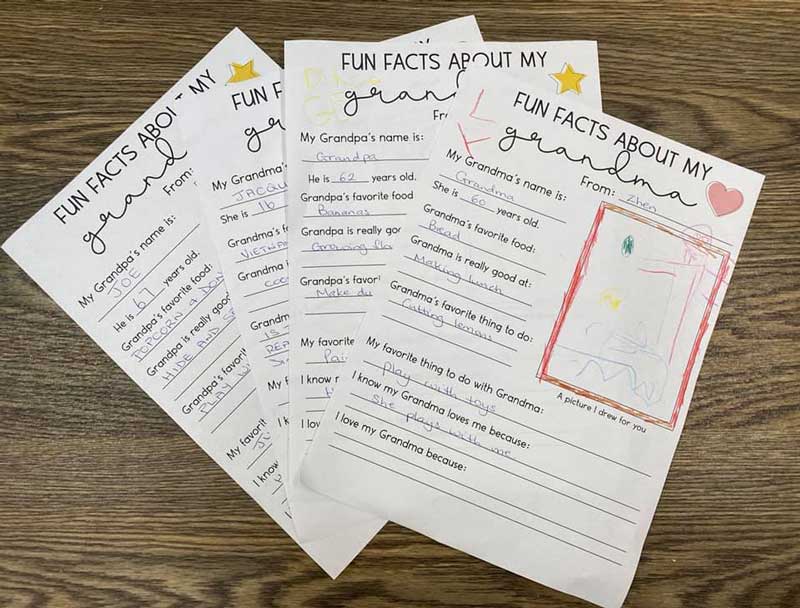 More Grandparents Day ideas
Grandparents are special, and they play so many roles in their grandchildren's lives. So there are always good reasons to celebrate them, whether you call it Grandparents Day or not.
Here are more great ideas on how to honour these valuable family and community members:
Invite your grandparents to a family meal and say thank you with a home-cooked family lunch.
Partner with your childcare centre to organise grandparent celebrations.
Host Grandparents Day outings with your children.
Invite grandparents to spend the day with you at the beach or for a picnic.
Give the grandparents homemade gifts from your children that can help them with their hobbies or remind them of your family.
Take grandparents on a holiday or weekend away to celebrate Grandparents Day.
Help your grandparents create a sustainable project for their home or garden.
Hop on over to the grandparents home and give them a hand with mowing the lawn, moving furniture or some spring cleaning.
Turn a Sunday afternoon into an art creation session. Have a family colouring-in or painting experience.
Do the grandparents volunteer their time and efforts for a local community cause? Go spend time with them and lend some extra hands.
Make more memories with the grandparents and your children. Use your phone or tablet to take snapshots.
Sit around and listen to the family stories that grandparents have to share of the "good old days".
If grandparents are getting older and need medical care, visit them on Grandparents Day to show your support or organise a phone or video call.
Finish a puzzle together. It could be a jigsaw, crossword or mechanical puzzle. Grandparents love to keep their minds sharp and will enjoy challenging you.
Create some home recycling projects with Nana and Poppy.
Give grandparents a photo album of their grandchildren. Include photos from your last Grandparents Day and all the birthdays in between.
Start a new family tradition. Grandparents Day is the perfect opportunity to create new family customs. Hold an afternoon tea and invite the grandparents to share a few fun facts about themselves.
Share what the grandchildren have been up to with early childhood education and care apps, like Storypark. Grandparents will enjoy seeing the photos and videos.
If grandparents live close by, take the children for a walk to their grandparents' house. It's the perfect opportunity for fresh air and a surprise visit.
Learn how other cultures and countries celebrate Grandparents Day. Join in a multicultural Grandparents Day celebration in your community.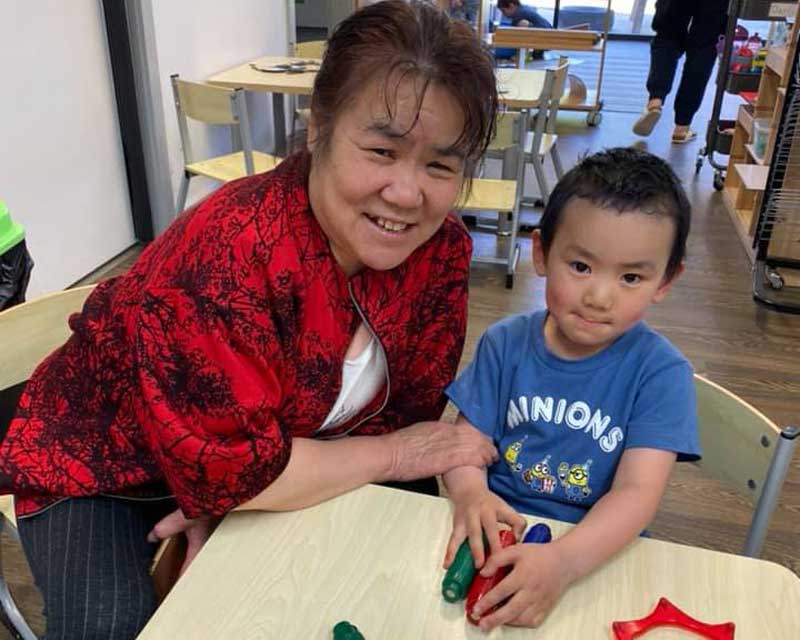 Celebrating the role of grandparents in our life
Grandparents play a valuable role in their children's, grandchildren's and even great grandchildren's lives. So there are always good reasons to celebrate them, and you don't have to wait for Grandparents Day — the last Sunday in October in Australia.
There are many experiences you can share with Grandparents on their special day or on any other day that you choose. You can cook them a nutritious meal, take them on outdoor adventure, send them a card, phone or connect with video over the internet.
Some families prefer to recognise Grandparents Day with homemade gifts or helping out around their grandparents' house and yard with a new sustainable project. Grandparents often love the simple things in life like spending time with their grandchildren.
Grandparents Day is a time to celebrate and say "thank you" to grandparents for their support in raising children.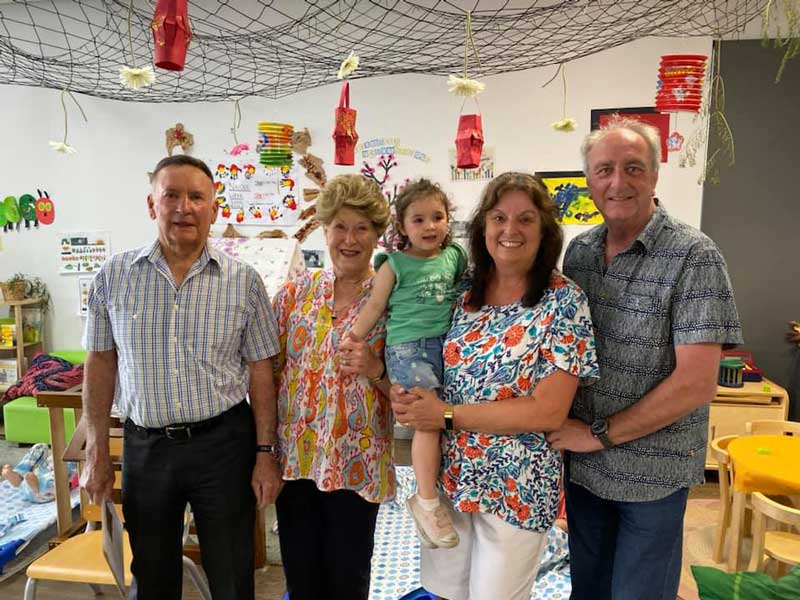 We value family partnerships at Petit Early Learning Journey
Children always come first at Petit ELJ. As families are central to a child's early development, we see families as a child's first teacher. We encourage close partnerships with our families and recognise that they are diverse and unique.
We aspire to work together with families in close partnership where meaningful relationships provide children with the best early childhood education and care. Children bring a rich history of experience and cultural context from which we can learn.
Learn more about our community involvement and support to promote children's and families' sense of belonging.