Father's Day is just around the corner. To help you out, we've created a list of Father's Day activities and ideas that are sure to make any Dad happy. In addition, there are activities for every child's father figure and special person – whether they're into cooking, music, or games.
Our list includes both indoor and outdoor activities for the entire family to enjoy. Even if you're stuck inside, we have fun ideas to make your dad's day special. You can also enjoy our outdoor experiences in your backyard.
And we've included ample thrifty Father's Day activities for those of us on a strict budget. There are so many things that we can recycle or repurpose for different projects at home. Sometimes they need a bit of creativity, bling and colour to turn them into something else.
So what are you waiting for? Surprise Dad this Father's Day with some fun and unique activities.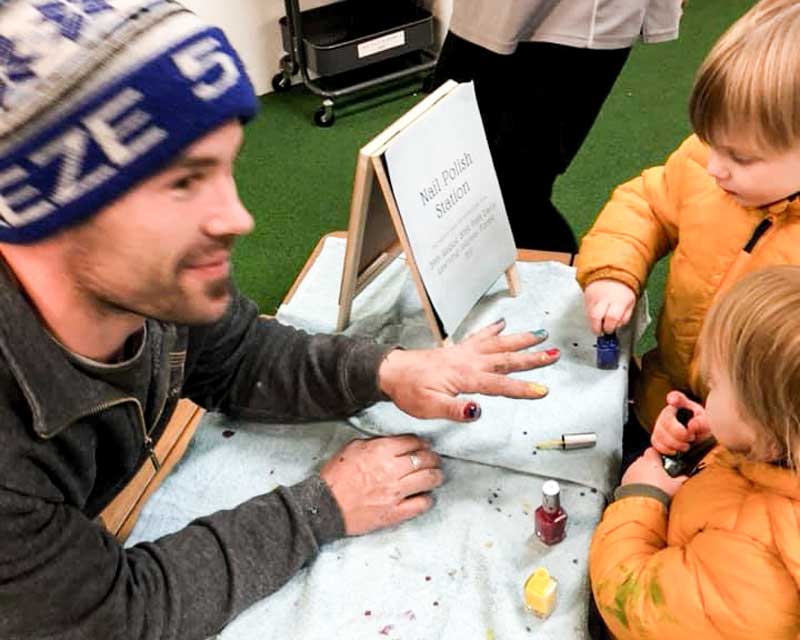 Choose from some of the best Father's Day activities
Surprise your dad with breakfast in bed. This good old favourite is bound to be a welcome treat for Dads waking up late across Australia. Surprise him with his favourite breakfast and a glass of fresh orange juice or coffee!
Create an indoor or outdoor treasure hunt where the children encourage their dad to hunt for Father's Day gifts. Children can use loud and soft sounds to let Dad know he's getting hotter (moving closer) or colder (moving away).
Collect several memories to make a keepsake scrapbook for your Dad or take him on an adventure around the world with music and family photographs. Surprise Dad with this family project. We promise it will be a blast!
Encourage your children to draw a picture as thanks for all Dad does. It might be cooking dinner, fixing a toy, playing a game or sport, reading a book or anything else!
Create a unique Father's Day card with your child's handprint and sign it from them to their dad. The simplest way is for children to tell their dad how much they love him in words, drawings and cards.
Give your Dad a fancy makeover. Who says makeup, nail polish and a new fancy hairstyle are only for Mums?  Dads love to be pampered too.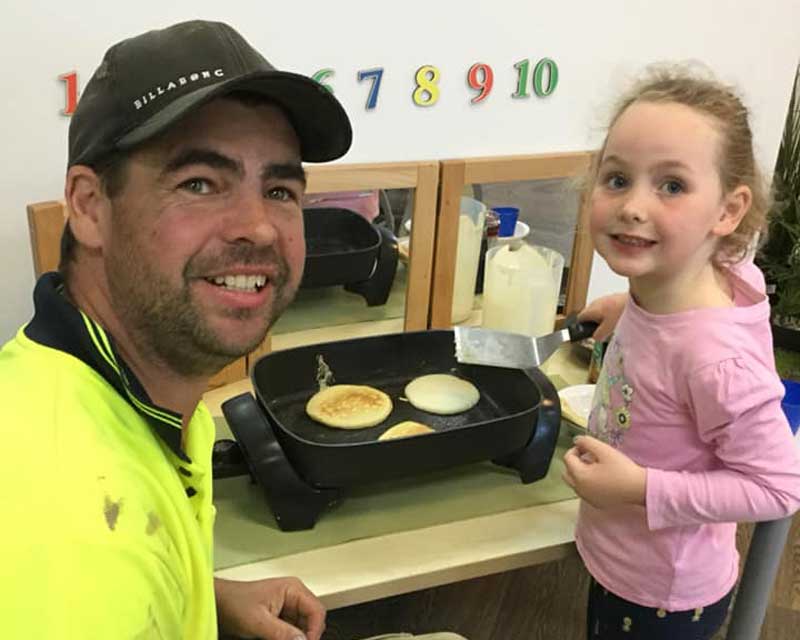 How about some Father's Day activities for preschoolers?
Organise an online cooking class for Dad and the children to take together. There are several free and paid options to choose from, and you will need to organise the ingredients beforehand. No internet? No worries – this is where you become their lesson instructor.
Turn the music up, get out the tinsel and have a Father's Day dance party. This activity gets both Dad and the children moving to their favourite music. Then, add a theme, dress up and take photos to make it even more memorable.
After all that physical activity, perhaps it's time for Dad to choose his favourite stories to read to his children? Then, he can read them aloud and point to the pictures and ask questions. This Father's Day activity is excellent for children's bedtimes.
Go glamping in the backyard. Surprise Dad the night before Father's Day with a fancy tent set up for him and the children to sleep outdoors. It's the perfect opportunity to go stargazing or toast marshmallows around a fire pit.
Gift Dad with one or several homemade treasures made with air-drying clay by the children. Or, he could try making a few of these ideas with their help. They include:
Using bling and feathers to mould a bird sitting in a nest.
A treasure bowl for Dad's jewellery or cherished trinkets.
A decorative round ball with your child's thumbprint.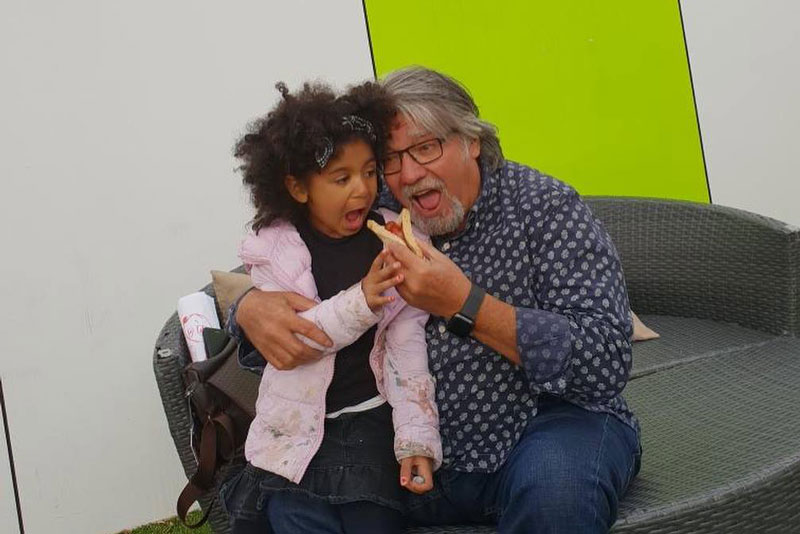 Surprise Dad this Father's Day with free home entertainment
Have the children put on a show of their favourite storybook. Perhaps they'll do their favourite animals from the book or a scene of dialogue. The children can dress up in costumes and use props to help them be more expressive if desired.
To get Dad to the "theatre" on time, encourage your children to create special theatre tickets and home deliver them to their Dad as the local postie.
Get an old glass jar and paint it using Mum's fingernail polish! Dad can use it to hold pens, paintbrushes, screws, nails, or any other small item that needs to be stored. Don't just stop at one. Get Dad involved in making more.
Cook up a backyard or balcony barbecue feast for Father's Day – and include nutritious veggies! Surprise Dad with yummy BBQ food like veggie burgers, corn on the cob, fruit salads and fresh watermelon.
Gather some building blocks, splinter-free wood cut-offs and child-friendly construction tools in a box. Add some recyclables such as cardboard boxes and natural resources to inspire Dad and your children to build a city from their imaginations.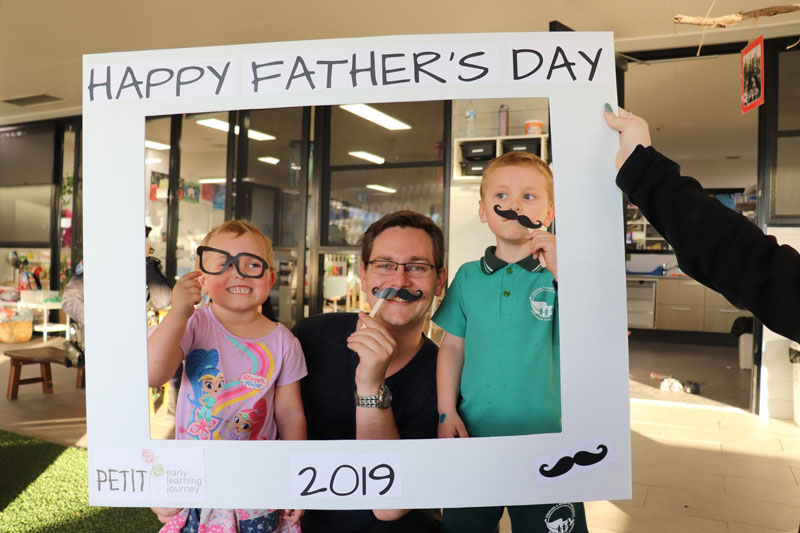 Even more meaningful ways to celebrate Father's Day at home
Get your loved ones involved in a home photoshoot. Dress Dad and your children up in fancy clothes. Add some glamour, create some fun and loving photos and videos to add to your memory keepsakes of fun Father's Day activities.
Give Dad a couple of hours off to play his favourite video games, watch an extraordinary documentary or shout at the sports on TV. While he's at it, encourage your children to wait on him with his favourite refreshments like a fresh iced coffee or a veggie smoothie.
Entice Dad outdoors to spend time in the backyard playing games with the children. You could play children's games with rackets and balls, putt-putt, go-karts, or any game that Dad can play with his youngest child.
Form a music band or teach Dad a new musical instrument. Use children's instruments or be creative with old pots, pans and spoons from the kitchen for a percussive flavour. Perhaps Dad already knows a few tunes he can teach to the children.
If you're looking for something more active and you're not limited in where you can go – visit a local park for a picnic and enjoy the fresh air. Take a ball and play some fun games. Use a big, soft beach ball for a family-friendly game of dodgeball.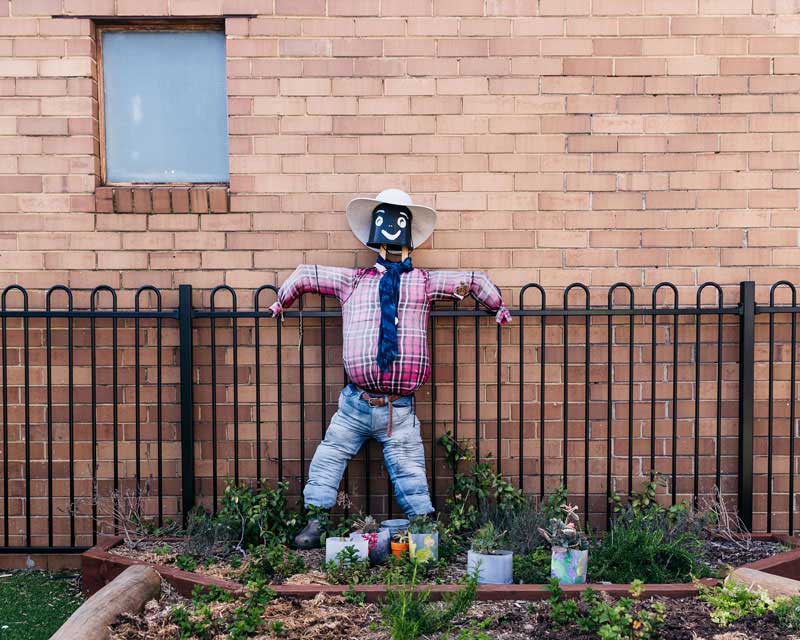 Try these helpful Father's Day Activities
Help Dad clear out the garage and garden shed – he'll appreciate all that extra space! Then spend time sorting through his tools, so they're easier to find when he needs them.
Grab a rubbish bag, fill it with Dad's old clothes and shoes that don't fit him anymore and are still suitable for donating to local charity shops.
Repurpose some of Dad's old clothing for DIY projects like building a scarecrow for the vegetable garden.
Ask the children to help Dad with the vegetable garden while he is working in it. Children love gardening and helping plants grow. If you don't have a lot of space for a garden, you could encourage Dad to grow herbs in pots.
Make garden plant pots from natural materials and repurposed items. Then, use some paint or texters to create images or labels on the markers for Dad's garden. Dad (and Granddad) will enjoy this productive father's day activity with the children.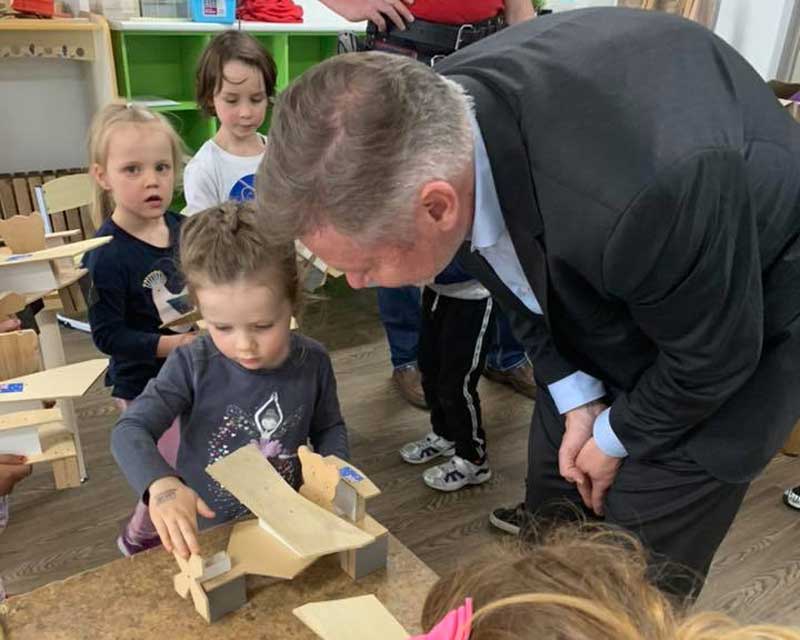 Give Dad a hand at home on Father's Day
If Dad's already growing vegetables in his garden, ask him to add a place nearby for flowers. Flowers attract birds, bees, and butterflies. This unique little sanctuary would make a wonderful father's day activity for the whole family.
Set up a woodworking class at home with Dad and the children. They could make a model aeroplane or boat or another simple project like a new planter box for a raised garden bed.
Is Dad mowing the lawn again? Some Dad's can never stay still. Well then, it's refreshment time! Tea and biscuits are an excellent treat for father's who like to keep their lawn trimmed and tidy. Preschool and older children can help Dad by picking up any toys or branches in his way.
When Dads are working at home, they sometimes need a little help to tidy their office. Surprise Dad this Father's Day by encouraging your children to help with household chores and sorting through discarded papers, recycling old envelopes, as well as old pens and pencils.
Some Dads love an afternoon nap, especially when a good lunch fills their belly. So let them chill out on the couch this Father's Day while the children have their afternoon siesta. Then, if the children aren't tired, take them outside for some quiet time so that Dad can have that well-deserved rest.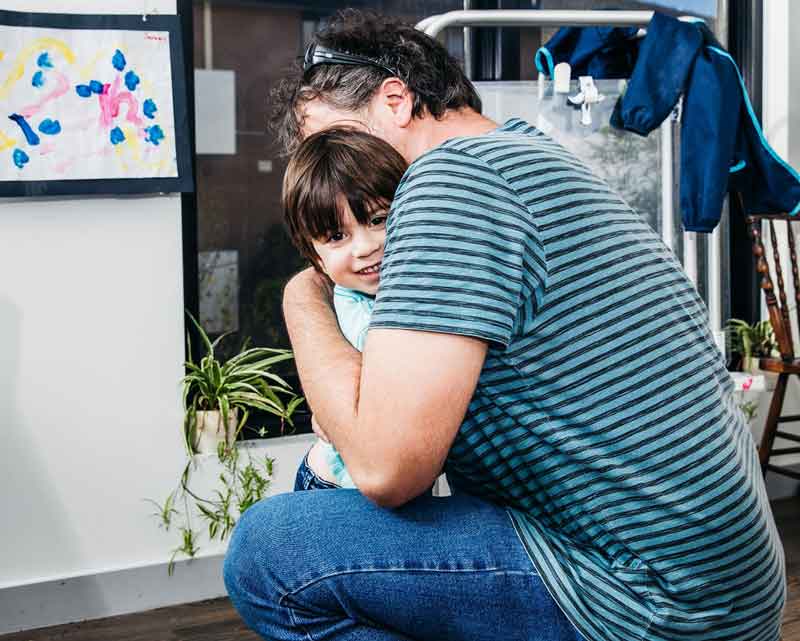 When no limitations hold you back, enjoy these fun Father's Day activities
There are many other Father's Day activities to do if your movement is not limited. For example, you could:
Take Dad to his favourite fishing spot.
Visit a museum or art gallery.
Attend a community Father's Day event held at Petit Early Learning Journey centres.
Board a boat and travel down a river or out onto the ocean.
Enjoy a road trip into the country.
Eat out at Dad's favourite restaurant.
Volunteer to help out at your dad's favourite charity.
Walkabout in a tropical rainforest.
Go to the beach for a picnic and swim.
Sometimes though, we have to bring the beach and the rainforest to us. So what can you use around your home to recreate these destinations?
A child's swim pool can become a lake or river. At the same time, you can transform a garden into a magical rainforest filled with wild animals (stuffed toys) and hanging vines (made of twine or wool). The vines are ideal for hanging old CDs with personalised messages of love for Dad on Father's Day.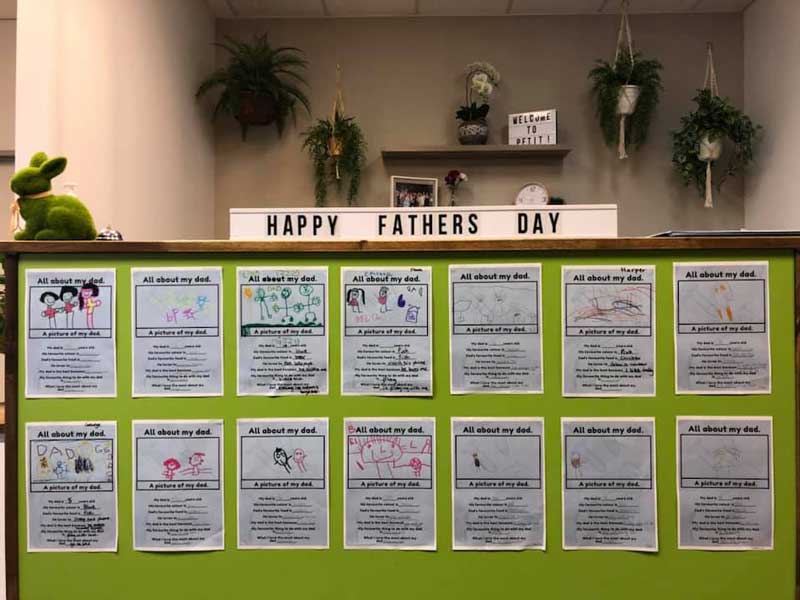 Create a valued family partnership with Petit Early Learning Journey
At Petit ELJ we don't just stop at Father's Day activities. We believe in nurturing an inclusive environment for diverse families every day of the year. Our beliefs emphasise the value of family partnerships and building relationships with open and honest communication.
Children bring with them a rich history of culture and experience. We encourage families to share with us their children's interests and unique perspectives to enrich our learning program.
Petit ELJ empowers families to be decision-makers and partners in their child's education and care. Are you ready to join us on a new adventure where children always come first as active learners in a world filled with wonder and new experiences?