DIY Mother's Day ideas bypass the expense with a gift or experience made with love. Our 12 do it yourself ideas involve families and children using what you already have at home to create and give mum something special for Mother's Day.
You might be wondering what things you can do for your mother or other special people this Mother's Day. If you're overwhelmed, worried about the expense, or feel like you're running out of time, you're bound to find below a few thoughtful gift ideas for mum.
These easy DIY Mother's Day surprises bring joy and spontaneity to the annual occasion. In Australia, Mother's Day falls on the second Sunday of May each year. Instead of rushing off to the store, consider giving a gift from the heart.
Our list of easy DIY Mother's Day ideas also includes:
Homemade DIY crafts
Recycled or repurposed gifts.
Incredible adventures.
Relaxed experiences.
Creative experiences for children.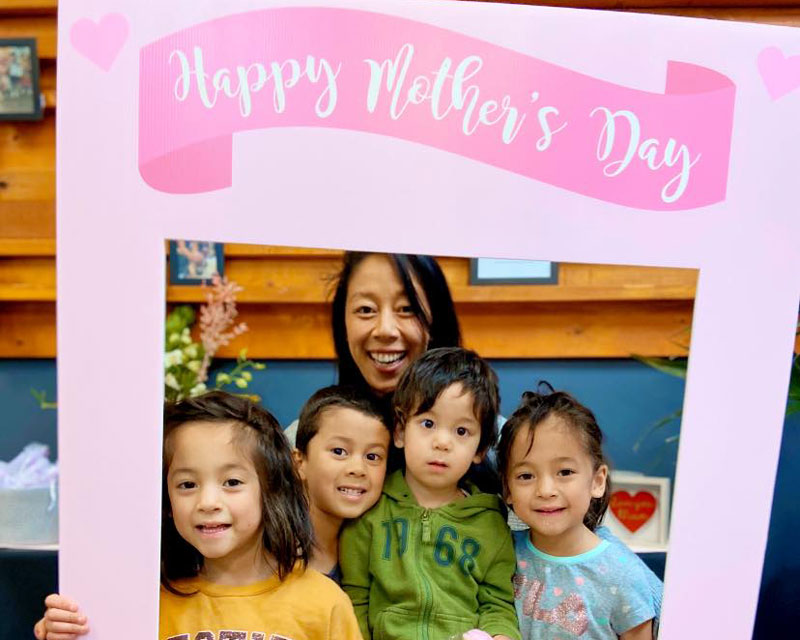 12 Thoughtful DIY Mother's Day gifts
Breakfast in bed with a hand-picked flower.
Breakfast in bed for Mother's Day is an all-time favourite. Help your toddlers, preschoolers, or older fledglings do something special for Mother's Day. Encourage mum to sleep in and surprise her with breakfast in bed.
Capture new memories with a homemade Happy Mother's Day photo frame.
Some mums forget to add themselves to their child's photos. Recycle some cardboard to make a life-size Happy Mother's Day photo frame. Get the whole family involved in decorating the frame. When mum's ready, start taking some family photos that she can treasure.
Decorate an old mug or plate.
Before you throw that old crockery away, consider whether you can repurpose it. Your children will love decorating old plates and cups and turning them into thoughtful DIY Mother's Day gift ideas.
You can make several gift ideas out of old crockery. If you want to reuse the crockery for eating or drinking, use non-toxic ceramic paint pens. Otherwise, if it's wholly repurposed, you can use child-friendly paints and other decorations. You can make a:
Succulent garden out of an old bowl.
Holders for mum's makeup pens and brushes.
Flower vase out of an old mug – perfect for short-stemmed flowers.
Wall decorations out of old plates with photos or handprints.
Depending on how and who repurposes your old plates and cups, use caution when choosing the type of paint or decorations you add. Choose child-friendly and non-toxic paint when young children are decorating.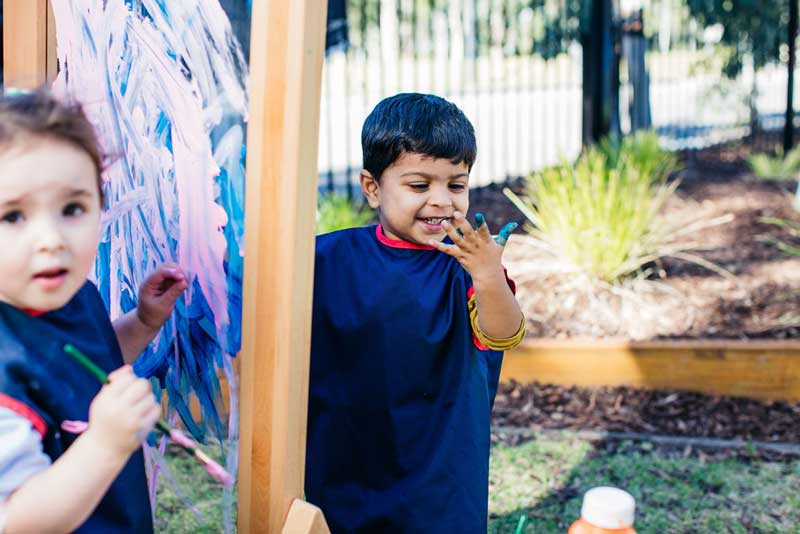 Children's art is an easy gift idea for mums.
Mums love collecting their children's art. Find some paper, cut out and recycle the inside of a cereal box, or use old mail and let your child go to town with the paint. Better yet, create a scrapbook of artwork for mum to look through while she's breakfasting in bed.
Create a memory jar for your mum.
Insert into an old glass jar some child-decorated paper so that it faces out. Write down some of mum's favourite memories—you know the ones she likes to tell you about all the time—and pop them into the bottle.
These memories will make some super special talking points on Mother's Day, plus add some of your own experiences that your mum will love to hear you retell.
Take mum on a relaxing picnic.
Gather your picnic basket, make some sandwiches and put some drinks in an esky with ice. Take mum to one of her favourite relaxing locations. It might be the local park where the children can venture or surprise her with some place new, like the beach or a mountain view.
Make a DIY vase out of a tall glass coffee jar.
Cover the outside of your used glass coffee jar with small pieces of masking tape. Paint it or let the children decorate it with felt pens and crayons. When finished, cover the tape with clear varnish and let it dry. Fill it with hand-picked flowers from your garden.
Create a DIY dreamcatcher for Mum to hang.
Cut a circle out of the middle of a paper plate. Your child will love painting the outside circle. Once it dries, they can decorate the DIY dreamcatcher with beads, string or yarn, feathers and natural resources like leaves, flowers, shells and twigs. We love using natural things as part of our Petit ELJ learning program.
Some DIY Mother's Day ideas require a responsible older person to supervise. Hole-punch the plate in several spots. You may need to assist in threading the string with tiny beads through the holes to give the dreamcatcher's inner space a spidery look.
Then, using three more punched holes, hang three lengths of yarn about 10 centimetres long at the bottom. Add feathers and beads to the bottom of the string to complete your mum's new dreamcatcher.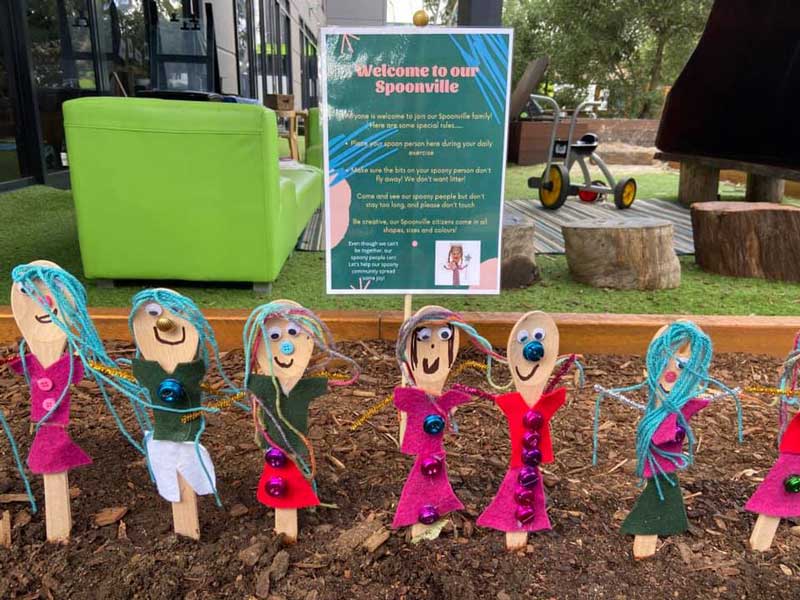 Create a spoon family for Mum — meaningful DIY Mother's Day ideas.
Use wooden spoons to make a replica spoon family for mum to put in her garden. Stick on some yarn for hair, googly eyes, paint, felt, buttons or natural things, like seeds and feathers. Next time she's out in the garden, it will keep her company.
Record a homemade video of children's songs.
Many DIY Mother's Day ideas are sure to be heart stealers in years to come as Mum looks back at her video collection, like this homemade video of children's songs. Gather the children and use your smartphone to record them dancing and singing their favourite children's songs and nursery rhymes.
Make your own DIY Mother's Day card and wrapping paper.
Mums want you to save your money, so while you're crafting something special at home, consider making a homemade Mother's Day card out of recycled cardboard or paper. Plain paper packaging tied up with string is also one of the most beautiful things.
Stargaze and toast marshmallows.
To cap off Mother's Day, take her on a stargazing adventure. Set up your cosy evening entertainment in your backyard or at a local park. Pull out a blanket and lie back to look up into the universe. You might see some:
Shooting stars.
The International Space Station (ISS).
Various planets.
Multiple Constellations.
Satellites.
Planes.
You can also use some tea light candles to toast marshmallows over. Use long skewers rather than toothpicks to avoid burnt fingers. Take an insulated mug for hot drinks or an esky for cold drinks and refreshments. Don't forget the insect repellent and rug up if it's cold.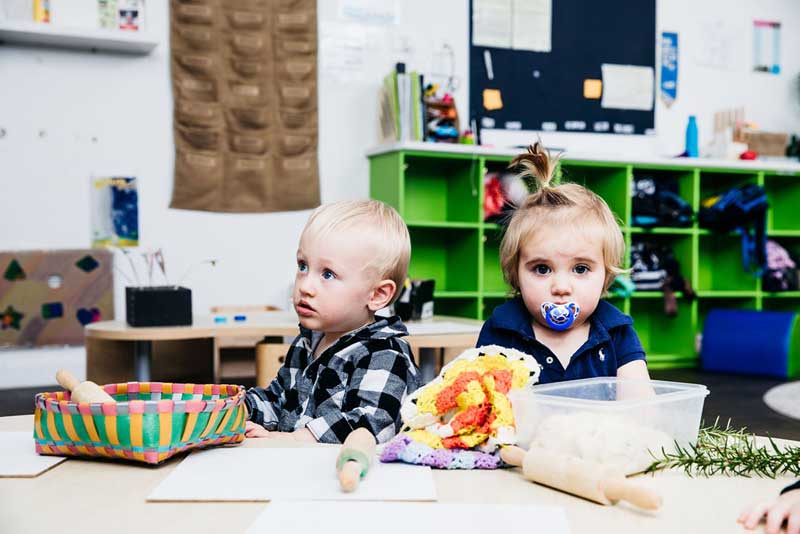 We love DIY Mother's Day ideas at Petit Early Learning Journey.
When thinking about ideas to do with children, we feel it's important to know your child's interests and listen to their ideas. You may find your children have some fantastic DIY Mother's Day ideas that you can implement with them at home.
Partnering with families with effective communication is an important aspect of Petit ELJ's beliefs. We also celebrate events that are important to our families and their diverse cultures.
Are you seeking a quality children's education and care service for your family?