When children engage with their community, it creates a sense of belonging to something bigger than themselves. Community connections also promotes a positive sense of identity through the interactions they have with others while developing social and other skills.
Children flourish when they connect to their communities where positive relationships strengthen their development and learning.
From a very young age, children seek out connections with their families, communities, culture and place. These connections help your child to build resilience, broaden their understandings of the world and allow them to be present, engaged and their authentic selves.
In this article, we're going to discuss
What is a community?
How community influences children.
How you can foster a sense of community with your child.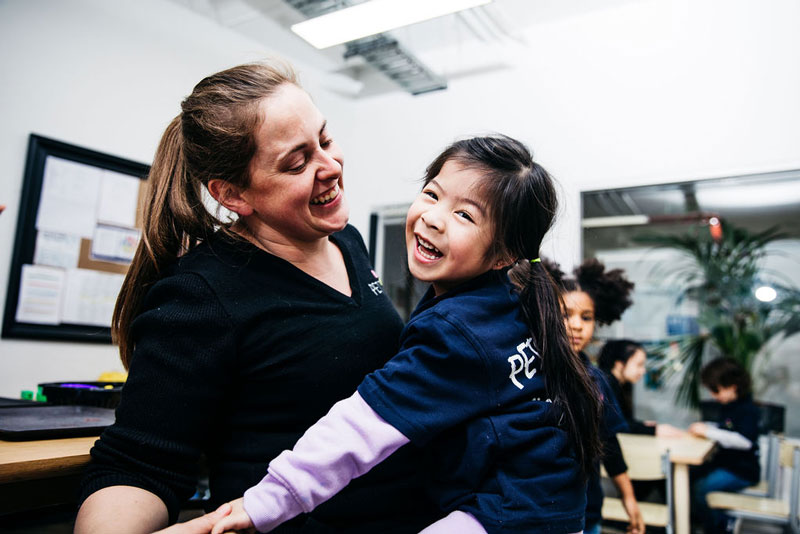 What is community?
There are varying views on what makes up a community. A community may be a group of people who come together for a mutual reason; be that to live, work, learn, play sports or engage in another type of interest.
A place may also define a community, such as where you live, or a virtual space such as a place for online learning or digitally socialising. And a place may also support many different types of cultural and ethnic communities.
For many young children and their families, their child care is a community.
The quality of the connections that we make within our communities is a critical aspect for building a "sense of community", especially for children. The relationships we make in a community impact a child's development, just like our families relationships.
Families with children in child care may be familiar with the phrases:
Community connection
Sense of community
Community engagement.
Helping children contribute to their community forms part of the National Quality Standards (NQS) adopted by many services. Early Childhood Education and Care (ECEC) services often focus on creating connections for families and children in the broader community, be that through events, local businesses and services.
However, community connections also embody the partnerships and friendships made through the service. It includes those relationships our children make with other families, children and staff that strengthen that feeling of belonging to the service.
ACECQA's National Education Leader, Rhonda Livingstone lists four traits that make a "sense of community":
Belonging: Feeling you are part of the community.
Influence: Feeling you 'matter' and can make a difference.
Integration and fulfilment of needs: Feeling your needs can be met.
Shared emotional connection: Feeling of an attachment through shared experience, place or history.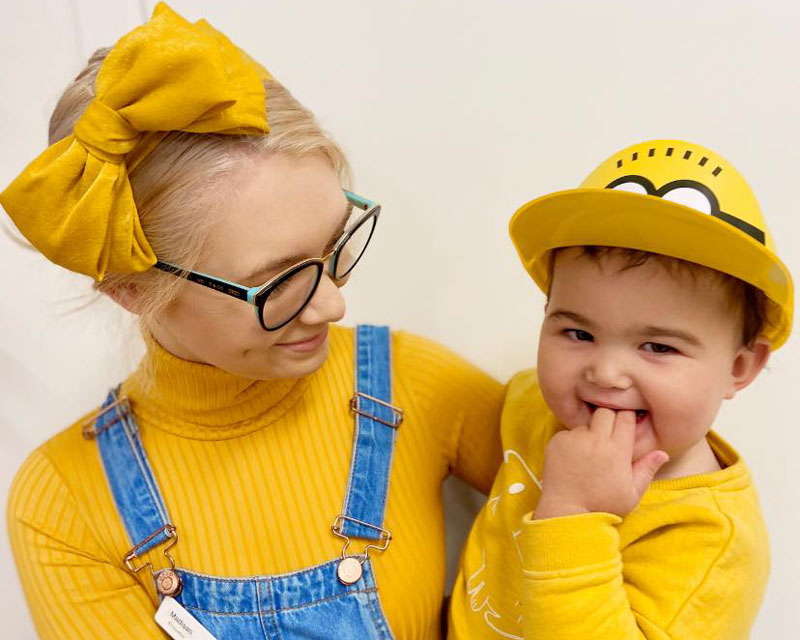 How does community influence children?
Communities provide people with physical and emotional support and services.
While we may always want to be there for our children, there comes a time when we have to let go. By helping our children build positive community connections, they'll have access to the services and people who can support them when we're not around.
Children develop connections in their communities that help define who they are, what they can become, and how and why they are essential to other people. These aspects shape a child's identity.
When your child has a secure and stable relationship with other adult supports within a community, it has a positive effect on their development.
For example, knowing that there is someone else that can care for them when you're not around, contributes significantly to their healthy brain development. It creates a sense of security, making them feel safe and it promotes resilience.
Being part of a community has many benefits for a child. It can create that "sense of belonging", strengthen their sense of identity and through positive relationships with other people in the community, build resilience and friendships.
For young children, being part of a community helps them to:
Develop their communication skills.
Grow their confidence.
Build resilience.
Develop lasting friendships.
Interact with others.
Shape their identity.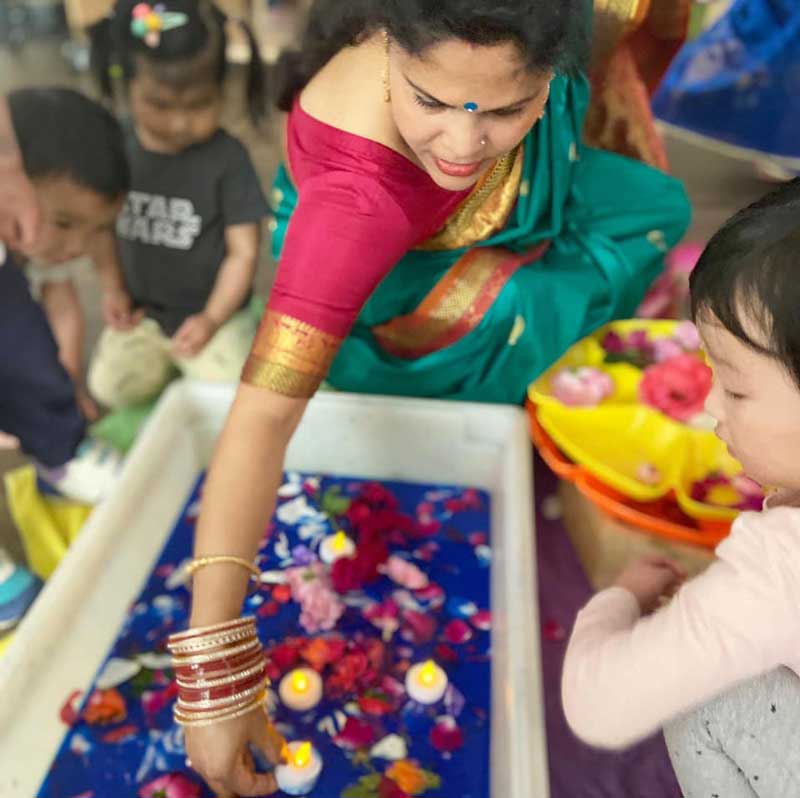 How you can foster a sense of community with your child
Besides family, helping your child develop relationships with others in your community is an essential first step to building your child's sense of belonging.
Be a role model for your child when interacting with others in your community.
Take your child shopping with you. Encourage them to ask an attendant for help finding an item or allow them to order and pay for something like a milkshake.
Go to the library. Invite your child to take out a book and interact with the librarian.
Participate in local sporting events, cultural festivities and support local entertainment, such as movie night at the local park.
Encourage your child to join a local sports group, dance class or club. Choose a place where they can meet other children their age but also interact with other people who are younger and older them.
Inspire your child to participate in holiday activities at your local library.
Get to know your neighbours and develop positive community connections. Invite their families over for a BBQ, a swim in the pool, or game of neighbourhood cricket.
Help out with charity work and invite your child to join in too.
Encourage your child to participate in cultural and community events in their early childhood education and care service.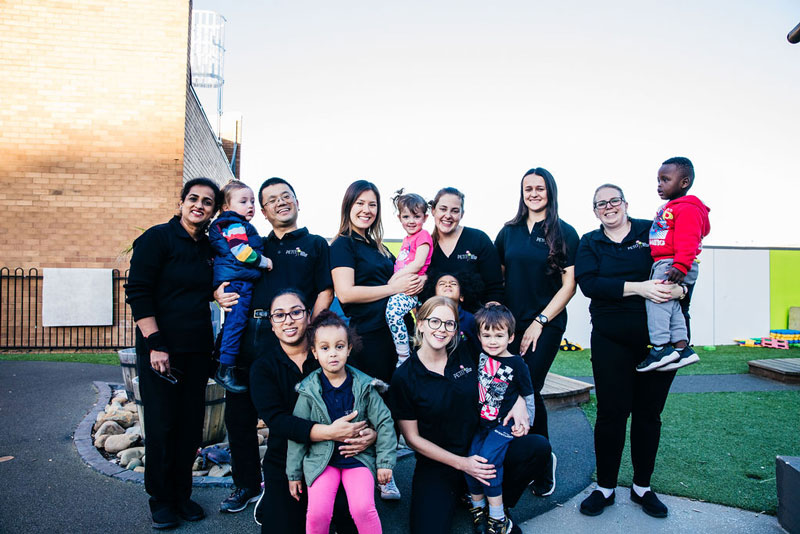 Building community connections with Petit Early Learning Journey
At Petit ELJ, we build strong community connections to make our children feel safe and secure. We believe in having a positive presence with connections to local educational services, businesses, community support services, cultural and indigenous organisations, while advocating for local community issues.
Our centres also form strong partnerships with our families. We take the time to listen and to hear the stories our children and families have to share while inviting families to celebrate their culture with us.
Become part of our Petit ELJ community today.