Camping with toddlers might seem like an adventure that could quickly become a disaster. What could go wrong with bringing a young child out into the wilderness? You might lose it, cry and pull your hair out but you'll also have some fantastic experiences with our tips.
Young children love to explore nature. Whether they're a baby, toddler or preschooler there will be big things waiting for them to discover. Family camping provides a new and exciting outdoor space for their inquisitive nature.
It's natural for families to have concerns about young kids camping, so it's critical for you to plan, prepare and establish the boundaries early on.  Planning activities and games isn't as important as being aware that this adventure is one that they will lead you on.
Be ready to follow your child at a moment's notice. Below, we've listed several tips on how to survive camping with toddlers—or any child under 5. Our tips cover:
Making family camping easy.
Creating a family camping checklist.
Camping stuff for kids.
Glamping with kids.
Tent camping for toddlers.
Camping activities for kids.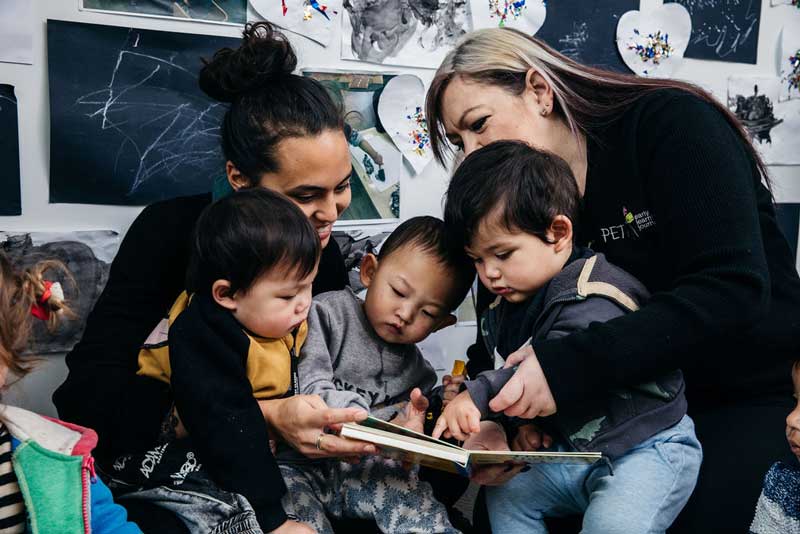 9 important camping tips for families with young children
1. Make camping easy by reading children's picture books.
If you read children's picture books about camping it will provoke ideas of the type of things they can do.  It will also prompt conversations with you about things they should stay away from and avoid doing while camping as well as camping etiquette.
Camping books we recommend:
Camping Spree with Mr Magee by Chris Van Dusen
The Wombats Go on Camp by Roland Harvey
Maisy Goes Camping by Lucy Cousins
2. Create a family camping checklist together.
Preparation is always crucial for a good camping experience. Get the children involved in making your list. Ask them questions to prompt them to think about things to add to your family camping checklist. Here are some questions that we thought you could ask:
What sort of things will you need to take with you?
What type of shelter will you use?
How will you stay dry if it rains?
If you don't have your cot or bed what will you sleep on?
What will you drink when you get thirsty?
What will you do when you wake up?
If you get any owies, how will we fix them?
Will you take your good clothes, or play clothes?
Will it be hot or cold, and how will this change what you wear?
What sort of toys should you take?
Will it matter if your teddy bears get dirty or wet?
There are many other things you will want to consider too, like who will be in charge of checking the weather and fire conditions? And how can you make your camping experience sustainable and environmentally friendly?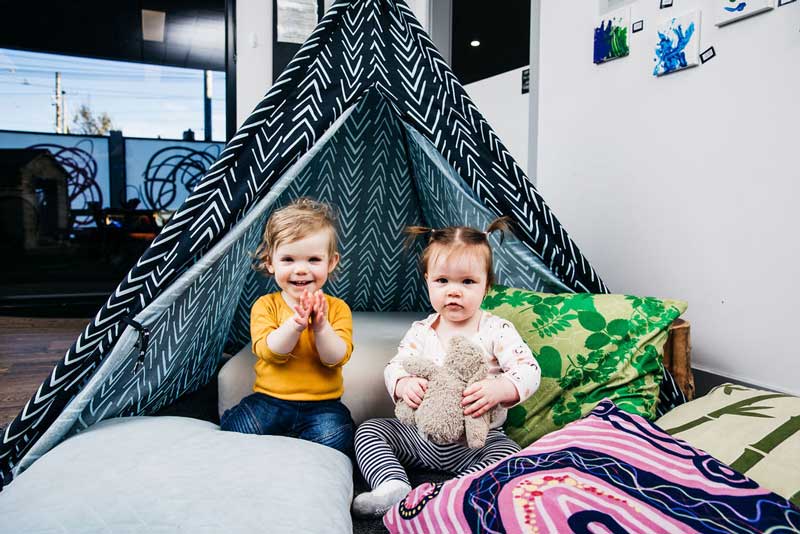 3. Practise camping with toddlers at home first.
There are a few different ways to go camping with toddlers—in a tent, a caravan or in style with glamping. You can pitch your tent up in the backyard and practise camping before you leave home for your holiday.
Only use the things that you will have available when you go camping. If you're taking an outdoor potty, practise using it now. You could also use pretend play to encourage children to learn about some things, like making a campfire or going fishing.
4. Camping stuff for kids.
When it comes to toys, many types are not practical companions for camping with toddlers. If they need batteries or could easily become damaged, it's best to leave them at home. Instead, encourage your child to choose things they can use for exploring. Things like:
Children's buckets, spades and fork sets ideal for the beach or garden.
Binoculars (play and real).
Empty containers for collecting things.
A saucepan or other sand-kitchen playthings (if heading to the beach).
A notebook and glue for sticking found things inside.
Chalk (useful for marking trees).
To create a safe and secure camping trip allow your child to bring one or two of their comfort toys, whether it's a favourite teddy, blanket, book or a toy truck. Put them in charge of taking special care of their comforters.
Packing may also require you to limit the things you bring when camping with toddlers. Some must-have items to make camping easier for young children include:
A potty or small portable toilet if roughing it is not ideal.
Plenty of toilet paper.
A fully packed first aid kit.
A few torches with spare batteries (so you can play shadow puppets).
Pillows from home for a comfortable sleep.
Sleeping bags, inflatable mattresses and an air pump, or a portable cot if there's room.
A ball or frisbee for some sporting fun, although you can also play hopscotch with a seashell or small stick.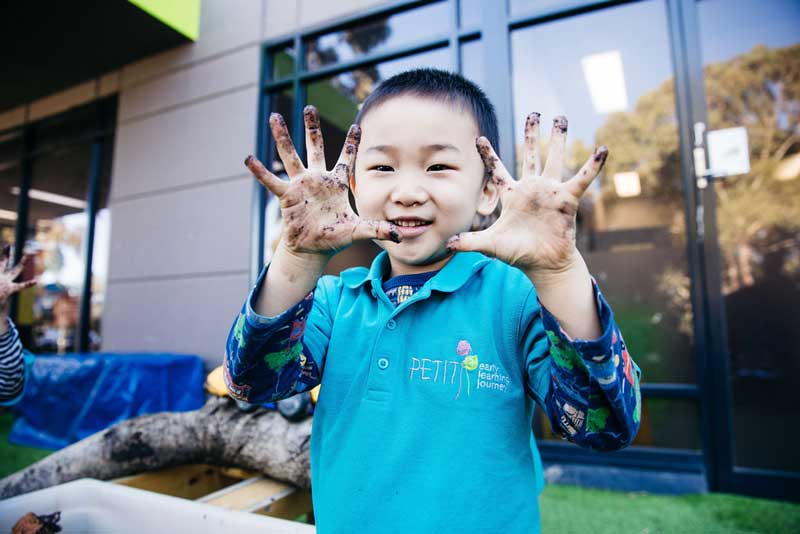 5. Go into your kids camping adventure with realistic expectations.
Things are going to get dirty and that includes your children. Let them get muddy, sandy and scruffy. It's always a good idea to take an extra set or two of clothes, but if you have flowing water nearby you can also give the dirty ones a quick rinse.
Buckets are always handy for carrying water from a tap, pump or natural body of water to the campsite. If washing down your child is necessary, clean them up with a cloth or set up a temporary bath inside an inflatable pool toy—like a children's raft.
Not every creek or ocean will be ideal for swimming or consumption. Boil fresh water first if you must use it for drinking or cooking. Always plan and prepare for the locations you choose. Read online reviews and talk to the local community when stopping for fuel.
Some camping sites come with amenities and require pre-bookings and fees. For your first few adventures  while camping with toddlers, explore camping areas that are well travelled and close to home. Stay for a night or two before going on longer adventures.
6. Tent camping with toddlers: Arrival and first day.
Choosing the right campsite is one of the most important things you can do for your family. Some of this will come into the pre-preparation. It doesn't hurt to check that your campsite is not downhill where it could easily flood or situated beneath a wild bees nest.
Spend your first day setting up the tent. Give young children easy chores around the campsite like collecting twigs and branches for firewood.
When the tent is in place:
Demonstrate to your children some of things they can do while camping to inspire their imaginations.
Discover suitable areas where your children can freely roam and play while you can observe them.
Set your expectations including those regarding camping etiquette.
Define the play area boundaries and teach them about things they can and cannot touch reminding them of any dangers.
Make use of the natural late afternoon sunlight to prepare dinner a little earlier than you would at home. Campfires, gasoline lanterns and torch light may restrict activities.
Use the night for campfire fun like toasting marshmallows, singing songs around the campfire, stargazing, playing games with the flashlight and story time. (Always be aware of the Fire Danger Rating of your area, and adhere to total fire bans if in place).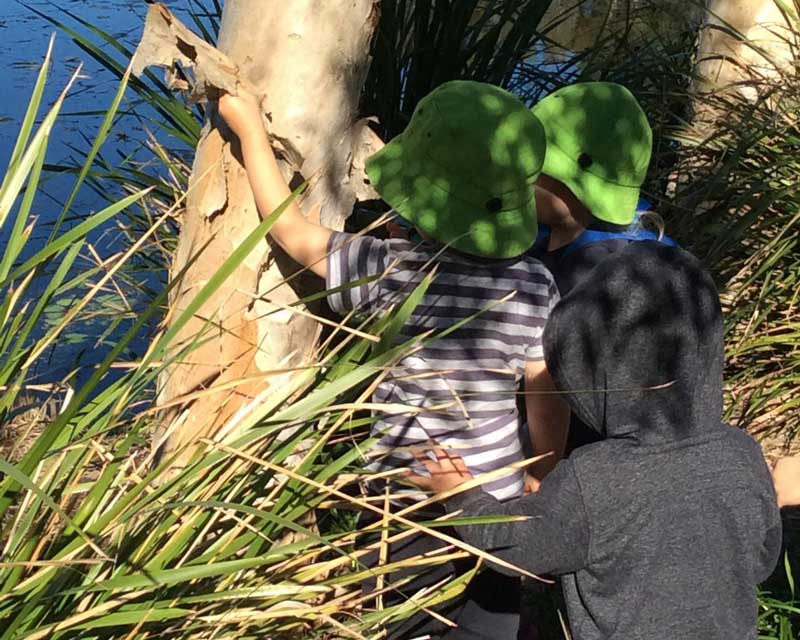 7. Take water, snacks and mosquito repellent when bushwalking with toddlers.
Short walks are easier than long with young children unless you're prepared to piggyback. Take plenty of water, plus a snack or two, a hat, sunscreen and mosquito repellent. Wear sand shoes and long socks to protect ankles from creatures like leeches or ticks.
Bush walks and strolls along the beach also provide opportunities to find open-ended natural materials and loose parts (like twigs, stones and seeds) which your child can play with back at camp.
There are so many things that families can discover together while walking. You can look at the wildlife, vegetation, and terrain and relish in the ambience and views. Observe signs and stay on walking paths in tropical rainforests to protect flora and fauna.
If you're taking your toddler or preschooler on a beach rock pool walk, teach them to look but not touch. Australia has some beautiful sea creatures like those that live in cone shells that aren't as harmless as they look.
Empty shells, small pieces of driftwood and cuttlefish bone washed up on shore make suitable natural materials and loose-parts for young children. If you are at the beach camping with toddlers there will also be an ample supply of wet and dry sand.
8. Stick to your children's routines and rituals.
Camping may make it challenging to stick to your usual home routines and rituals. However, following the familiar can make it easier for your toddler to adapt to camping. You may need to improvise a little but you should still be able to:
Read a book before bedtime.
Join in your children's play.
Wash hands regularly.
Have a family game of hide and seek.
Brush teeth and hair.
Take an afternoon nap or observe a rest period.
Bath in a large tub (or inflatable raft) or sponge down before bed.
You may also choose to break some old routines for new learning experiences when camping with toddlers. Experiencing a sunrise is a delight at any age. Wake up before the sun begins to warm the sky. Find a safe, quiet spot to watch the sun rise.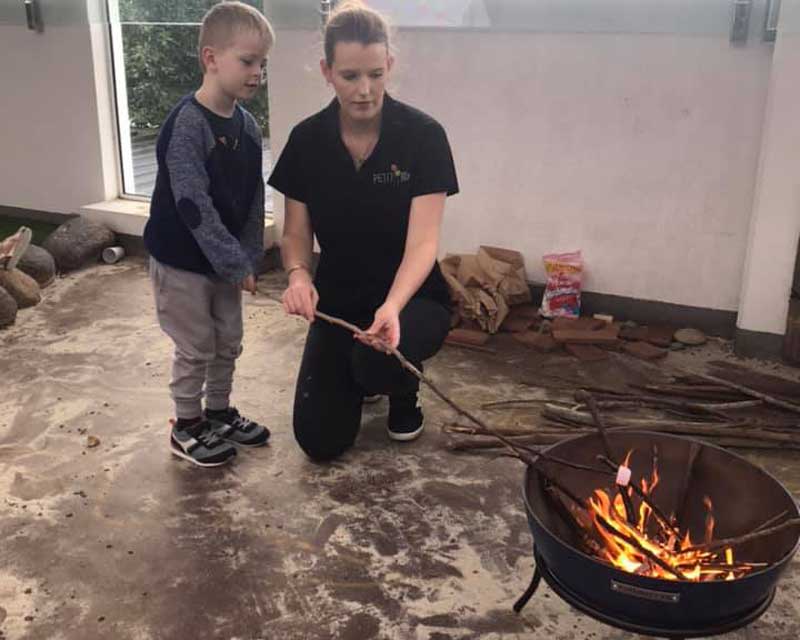 9. Packing up and heading home after camping with kids.
During your camping trip, you must keep an eye on the weather. Things can change with little warning, so if you're not in a mobile-friendly area, listen to a radio, talk to other campers and watch for weather signs.
Packing up is never easy, but your family camping checklist is also a useful tool for ensuring you take home the items that you brought with you. Always double-check that you have your child's favourite teddy, blanket or pillow packed in the car.
Take responsibility for your campfire by drowning it in water, mixing the ashes and embers with sand and soil and drowning it again. Repeat these steps until no heat resonates from it. This keeps the campfire safe for the next family and stops it from reigniting.
Once everything is packed, re-check the campsite. Throw away rubbish or take it home if there's no suitable place for disposal. Finally, count the children. Make sure your toddler is secure in their seat, and the things they need for a comfortable trip home are handy.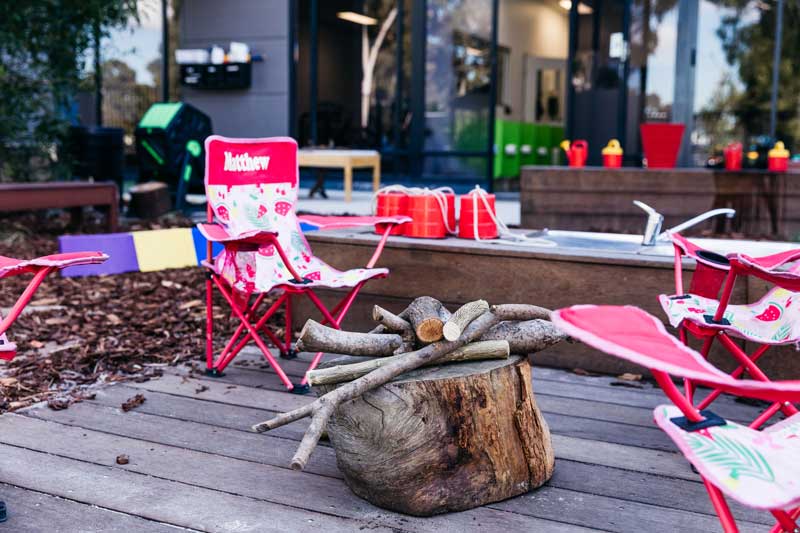 Explore the outdoors with Petit Early Learning Journey
At Petit ELJ we create learning environments that inspire children's imaginations. Our spaces are set up to invite children to explore and discover experiences with open-ended natural materials and loose-parts.
We provide both indoor and outdoor play-based learning experiences that encourage children to investigate their ideas. Our Educators take an active interest in listening to their ideas where learning and curriculum is entwined.
Book a tour at your nearest centre and discover how Petit ELJ can inspire your child's love for the outdoors and learning.