Often hosted by a friend or close family member, baby showers traditionally celebrate an expected first child. Make your party a success with these 15 popular baby shower games.
Whether you're an expecting mum and dad or the designated baby shower organiser, you'll find several fun games below to include in your baby shower activities that suit diverse and unique guests. Invite the boys if you desire, this isn't just about the girls having all the fun!
Our list of baby shower games and activities include:
Gender-neutral games so everyone can join in.
Virtual baby shower games for people at home or faraway.
Traditional and modern baby shower games.
Activities to support the parents-to-be.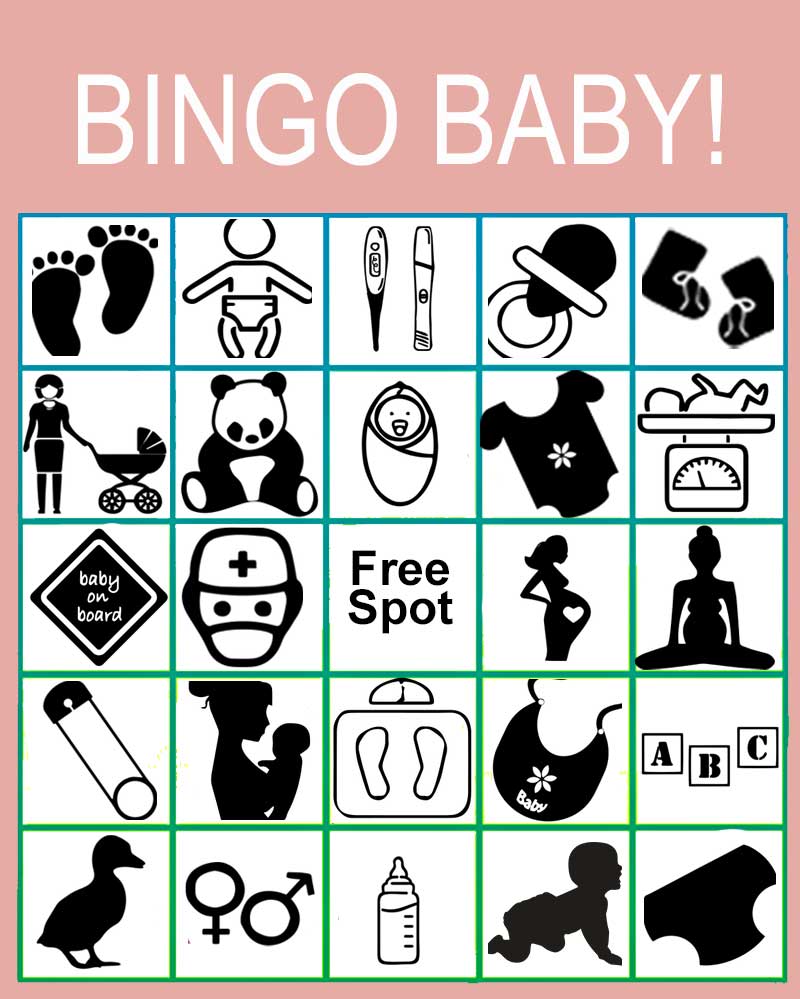 15 Free baby shower games
A typical baby shower usually lasts between 2-3 hours. Plan for about 30-45 minutes of games. Also allow for nibbling on appetisers, sipping non-alcoholic champagne and daiquiris (in support of our parents-to-be), opening presents, and fun conversation around your party games.
Plan for children to attend your party too. Some guests may be mums and dads already, so its always a good idea to have some healthy treats and games for children on hand and an easily observable play space reserved for tiny guests.
Virtual baby shower games
Our first five baby shower games are ideal for both virtual and in-person party games. You could hold a virtual event on social media or on your preferred group chat app. A virtual baby shower needs additional preplanning to include guests unable to attend in person.
Who's That Baby? This baby shower game requires every guest to supply the host with their own baby photo. The host numbers each baby photo and an empty numbered list and pencil provided to each attendee. Every person then guesses which baby photo belongs to which guest. The person with the highest correct answers wins.
Who's That Baby makes a great virtual game too. Get permission to upload the baby photos to a private social media page where your online guests can post their answers.
How Well Do You Know Our Mum and Dad? In this game, guests answer questions about the expecting parents. Every correct answer gets a prize, or the person with the most, correct answers wins.
Online guests can write their answers down in a chat box or be picked to randomly answer a question.
Bingo Baby! This fun baby shower game is another game that works well as a virtual baby shower game. Before the baby shower, send your virtual party-goers their bingo cards either by email or as an attachment.
Each guest receives a baby bingo card plus a pencil (for those not playing online).
The cards have associated baby words (instead of numbers) arranged differently. Each card may exclude some words. You also need a master list of the words which you cut out and place in a container. Drawing one word at a time, you read it out.
When the word appears on the player's card, they cross it out. When the guest has crossed out a full line, either horizontally, diagonally, or vertically, they call out "Bingo Baby!"
Connect the Baby Animal.  Match mum and dad animal names with the baby animal name. Hand out a list of adult animal names on one side with out-of-order baby animal names on the opposite side.
To win, a person must connect the adult animals by drawing lines to the correct baby names. The person who finishes first with accurate matches wins.
Babbling Baby. Hand out a page of jumbled baby associated words, phrases and sentences. The person who can unjumble them the quickest is the winner.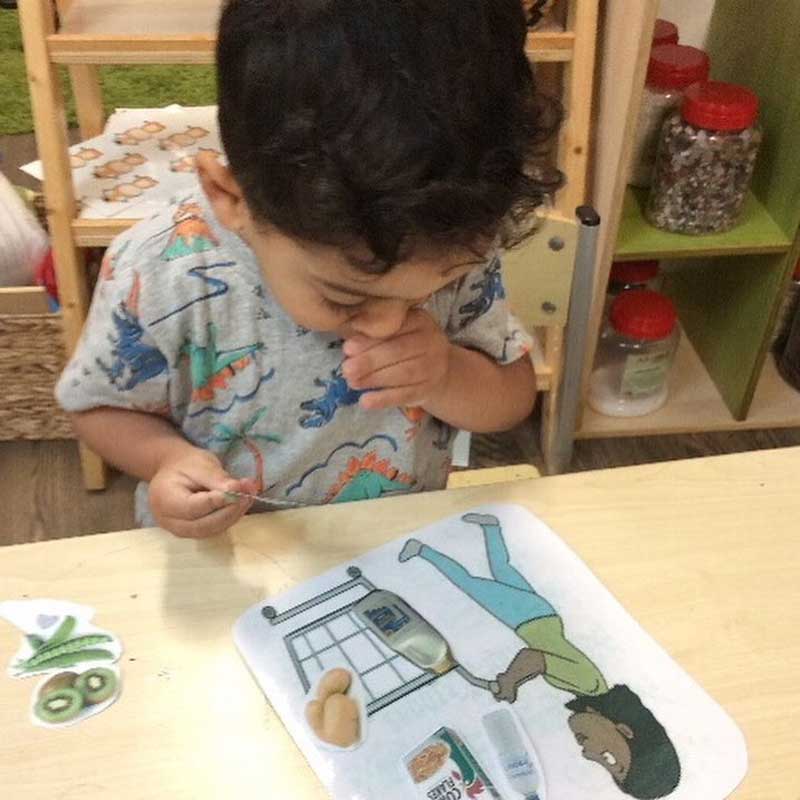 Modern baby shower games
Mum-to-be's will love having these modern baby shower games at their party. If you're the host, always check with your mum-to-be about who they want you to invite to their baby shower and what games they feel comfortable playing.
The Price Is Right. Test your guests' shopping skills with this fun baby shower game inspired by the early 21st century TV show. On a table at the party place at least 20 baby items — think nappies, a dummy, baby wrap, bib or a breast pump.
Your guests can either play this individually or in groups. Ask them to guess the price of each item on the table. The group (or individual) that gets the closest correct answers wins.
Clay Baby. Hand out a decent amount of naturally drying clay or home-made playdough to each participant. Give them five to ten minutes to express their creative nature by crafting a baby of their own.
Baby Shopping List. You can use the same table from The Price is Right baby shower game although you may want to change a few items to make it harder. Participants have 20 seconds to memorise what's on the table and then write down on their shopping list.
Potty Training. Divide into teams. Each player gets a ping pong ball. The players must carry their ping pong ball between their knees to their teams' training potty. Drop or touch the ball and the player starts again. The team that finishes first, wins!
Feed That Baby. In pairs, one guest must feed a blindfolded guest different types of baby food. The blindfolded guest must try to guess what they're eating.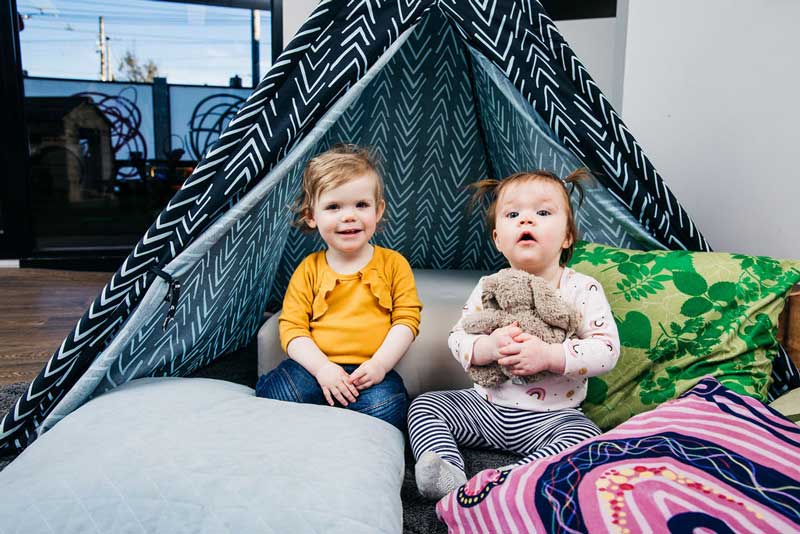 Fun baby shower games
Baby showers allow friends and family to "shower" parents-to-be with useful baby things like nappies, clothing, cribs, comforters and baby bottles. Guests also come away with fun prizes for participating and "winning" baby shower games. Think:
Candles.
Scented bath bombs.
Mugs or teacups.
Picture frame.
Toffee apples.
Small potted succulents.
Miniature books and notepads.
Exotic teas.
Chocolates.
Keyrings.
Gift certificates.
Recipe books.
Big lollipops.
Baby Charades. This game is just like regular charades, except each movie, person, song, place, book or phrase is related to babies. Rather than letting your guests choose the topics, write down several topics and place them in a cup. When it is their turn, each guest chooses a random topic.
Dress That Baby. Using baby dolls, old fashioned cloth nappies and nappy pins, time your guests to see who can put the nappy on the baby doll the quickest.
Baby Twister. Have guests tie a pillow around their waist and then play a traditional game of twister. Mum gets to take a rest, referee and choose the winner.
No "Baby" or "Babies" at this Baby Shower Party.  As your guests arrive, hand them a special baby pin to hold on to. Inform that the words "Baby" and "Babies" are taboo. If they're caught saying either word, someone can dob them in and take their pin.
The person with the most pins at the end of the party is rewarded with a special prize. Each guest can get back their pin or get multiple pins by dobbing other people in as the baby shower progresses.
Design a Baby Onesie. For this baby shower activity, you'll need one onesie per guest plus several tubes of fabric paint and paintbrushes. You can also provide cotton, needles and felt for those more inclined to stitch on shapes then paint.
Your guests can draw pictures or leave messages for the parents-to-be on their DIY baby onesie. They can paint a picture, write a special message for the parents or soon-to-be-born baby, or cut out a felt shape like a cat or snowman and stitch it on.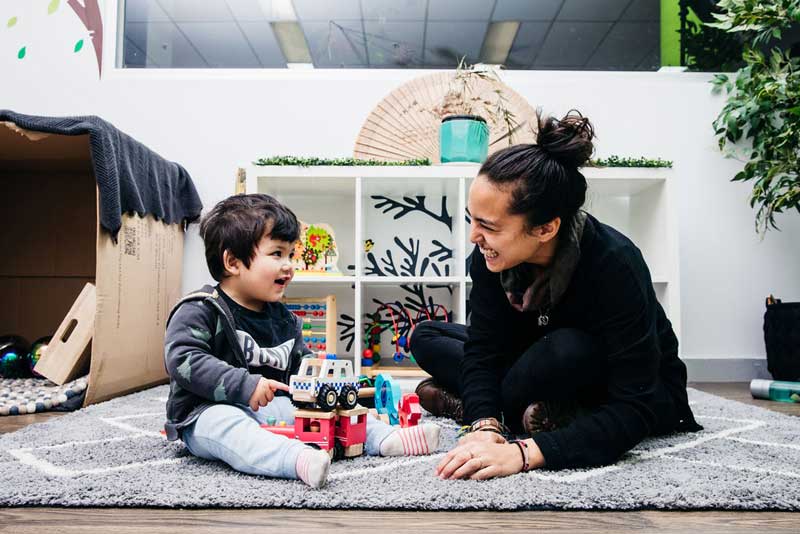 Expecting a baby? Partner with Petit Early Learning Journey.
Our families at Petit ELJ are diverse and unique. Some children have older or younger siblings, while others are excited to have a new baby joining them soon. At Petit ELJ, we always put your child first. We recognise them as people with important views and ideas.
We also build strong reciprocal partnerships with our families. We listen, understand, respond and empower you to be decisions makers in your child's learning and care. Come visit your nearest centre to discover more about how we partner with our families.